Adam Rich, who was in the TV show "Eight is Enough," died on January 7 at the age of 54. His death put out the light of another star. He was also well-known for his roles in Dungeons & Dragons and Code Red.
No Foul Play
Yesterday, a source reported that a family member had confirmed that he had died in his L.A. home. They didn't say what killed him, but the police have told his fans that there's no evidence of murder.
The road to fame.
Rich became well-known in the late 1970s and early 1980s because he played Nicholas Bradford on the TV show Eight is Enough. When the show ended in 1981, he joined Code Red. In 1983, he got a voice role in Dungeons & Dragons.
Life after Eight Is Enough.
The late actor also had roles in CHiPs, Fantasy Island, and Small Wonder, all of which were popular with fans. Before short cameos in the early 2000s, his last official role as a young star was in the popular show Baywatch.
Being a model on a magazine cover.
Rich was a child star for a short time, and he was on the cover of magazines like PEOPLE. He came in at number 73 on VH1's list of the best child actors of all time.
Being away from the spotlight.
Rich didn't like being in the spotlight or having a lot of fans, so he left Hollywood before his time was up. In the late 1980s and early 1990s, Rich started using drugs too much. This led to his arrest in 1991.
Brush With The Law
When he was 23 years old, the man smashed the windows of a pharmacy to try to steal drugs. This caused a lot of trouble outside the store. His character's father, Tom Bradford, played by Dick Van Patten, got him out of jail, but that wasn't the end of his legal problems.
Drug-Addled Life
In 1991, Rich was arrested for driving while drunk, but he could have been arrested at the pharmacy as well. He tried to change his life by going to rehab three times.
"The History of Sitcom"
In 2021, the actor appeared on CNN's documentary series The History of Sitcom and talked about his short-lived career. He was glad to have the chance and hoped to entertain the crowd.
Although a short career, it was impactful.
Even though Rich was only on screen for a short time in the 1980s and 1990s, he made a big difference. Because of his pageboy bowl cut, the actor became known as "America's Little Brother."
Farewell to peoples' voice.
Fans are sad about Rich's death as they remember his drug-filled life and his time as a child star. Scroll down to see what some of his fans and coworkers have said about him.
The fans are in grief.
Adam Rich, did his best to help everyone, while fending off the disease and growing up Hollywood. He inspired me, made me feel more comfortable with myself and others. I'm grieving his loss but astounded by his strength. Rest peacefully in our hearts Adam. You did well.❤️‍🩹😓 https://t.co/jAWaZia4yj

— Label Here (@hoppymeow) January 8, 2023
Fans are sad that he had to deal with depression on his own.
Another Child Star Gone
Another piece of my childhood gone – #RIP Adam Rich who played the youngest kid Nicholas Bradford on the 70's family classic Eight Is Enough, another cautionary ex-child star tale as it sounds like life was tough for him after the show ended but hopefully he is at peace now. 🙏💔 pic.twitter.com/XlpQ66iNvu

— Phillydude (@Fairwinds10) January 8, 2023
Leaving another part of their childhood behind.
Being open about his depression.
Oh no. I've been an avid follower of his & he even liked some of my Tweets.

Adam Rich was such a powerful voice for mental illness & health. I ache at all the pain he endured and grateful for his strength to share.

Heartbreaking to learn he is gone.#RIPAdamRich #eightisenough https://t.co/mbrAhYSvPG

— Mareydenis (@mareydenis) January 8, 2023
Rich helped a lot of fans get over their sadness.
A tough world for child actors indeed.
Adam Rich, the former child star from Eight Is Enough, has died. He was 54.
It's always going to tough for any child actor, and that haircut was on every kid in the 1970s and 1980s. pic.twitter.com/ww0xOFfLFo

— Eric Alper 🎧 (@ThatEricAlper) January 8, 2023
Child actors have a lot to deal with.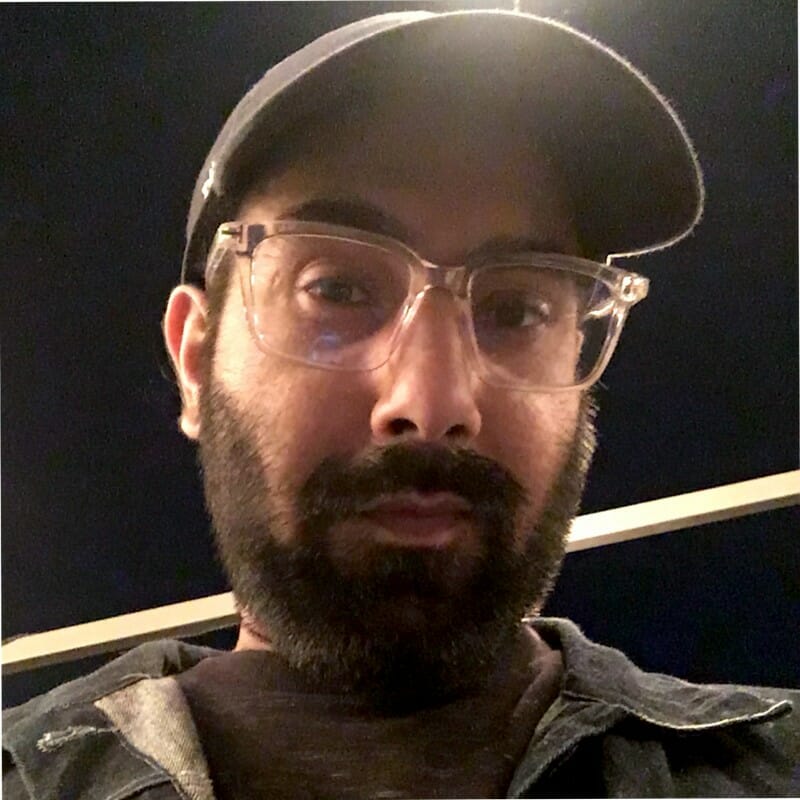 Fascinated by everything that goes beep. Strong passion for music, tech, and all things Marvel.