In case you missed it, Adam Levine is under fire for allegedly having an affair while his wife is expecting. The story first surfaced when Sumer Stroh, the alleged object of his affections, shared some revealing direct messages from Levine.
It's impossible to miss the fact that his word choice in the DMs is pretty funny, even though this should be a private matter discussed only between the parties involved. Levine flirts like a 17-year-old who has never spoken to a woman before, according to one Twitter user.
Now that the screenshots are widely available online, meme creators are having a field day.
These Adam Levine DM memes are some of the funniest ones we've seen so far.
1.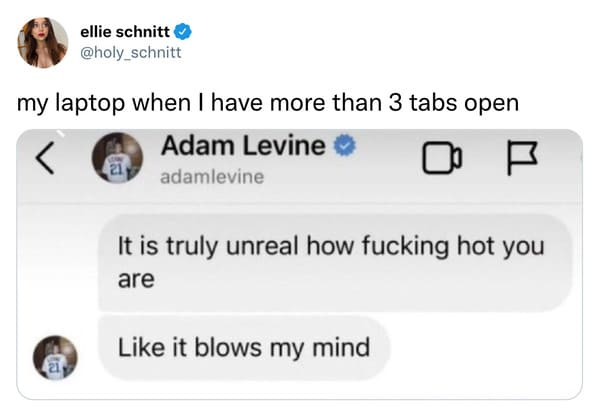 2.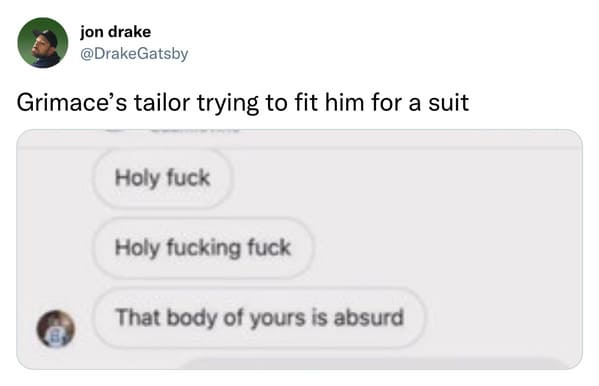 3.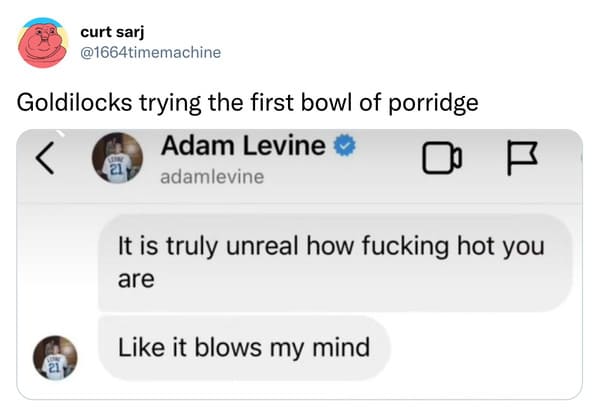 4.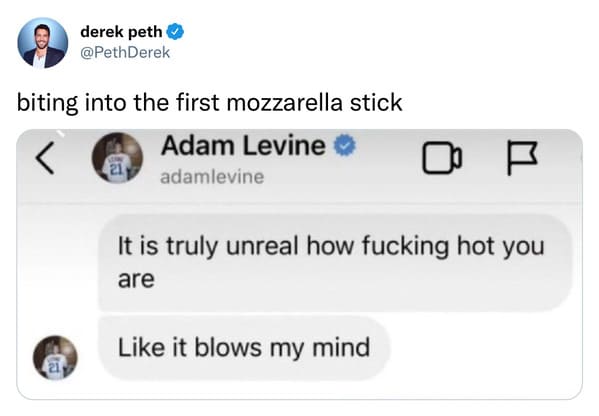 5.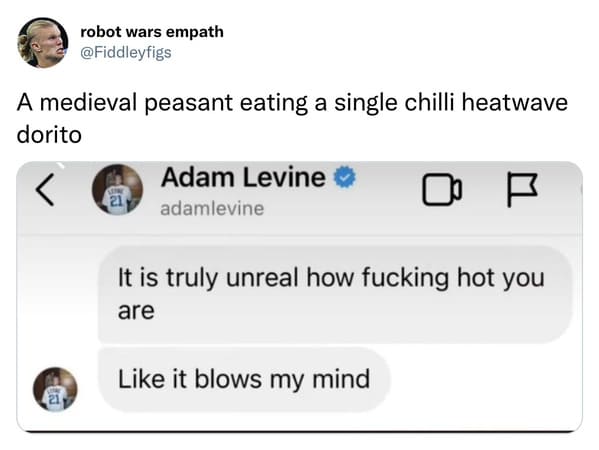 6.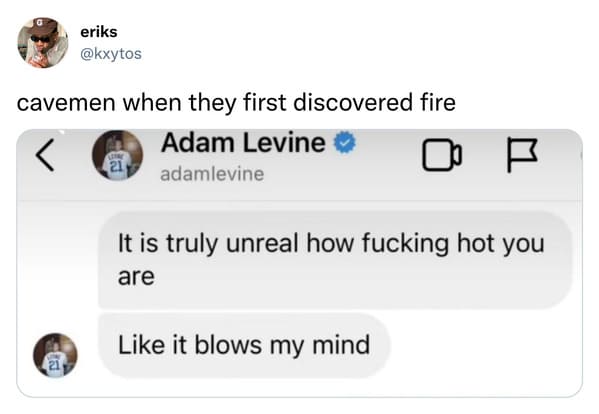 7.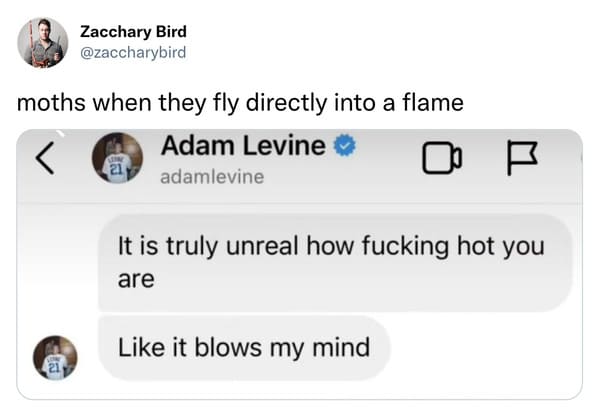 8.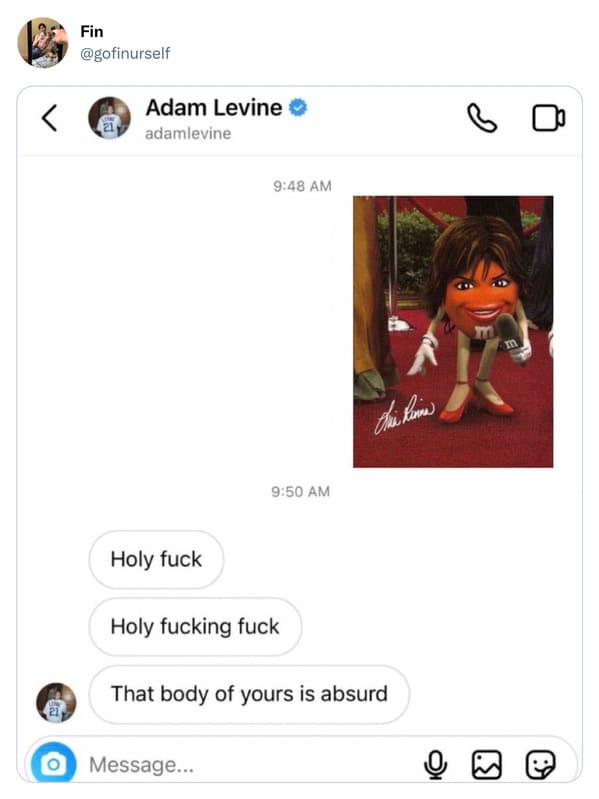 9.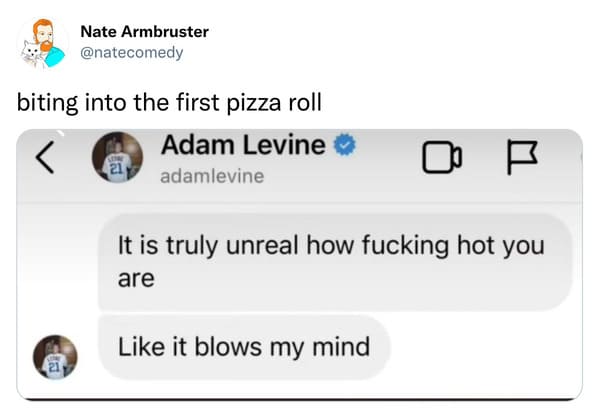 10.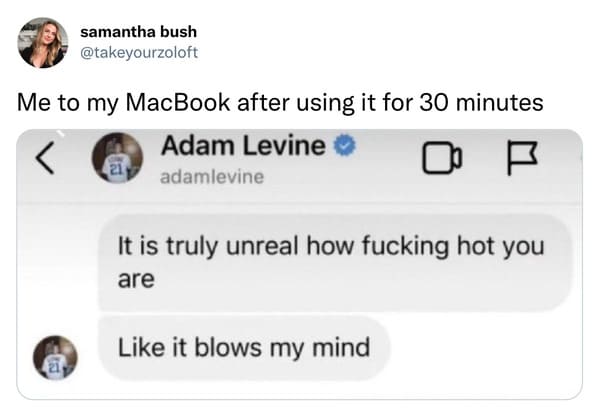 11.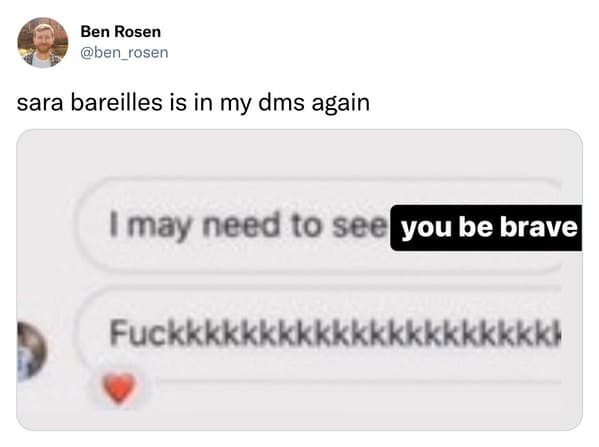 12.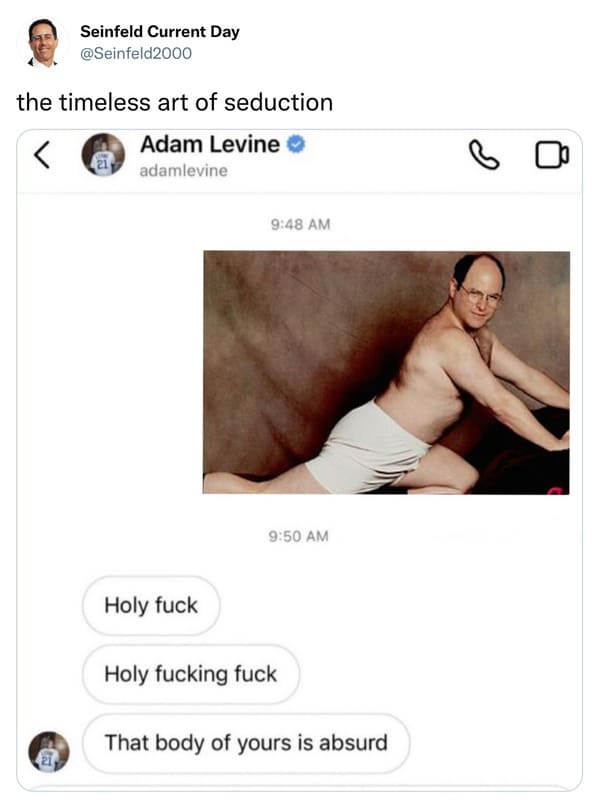 13.
14.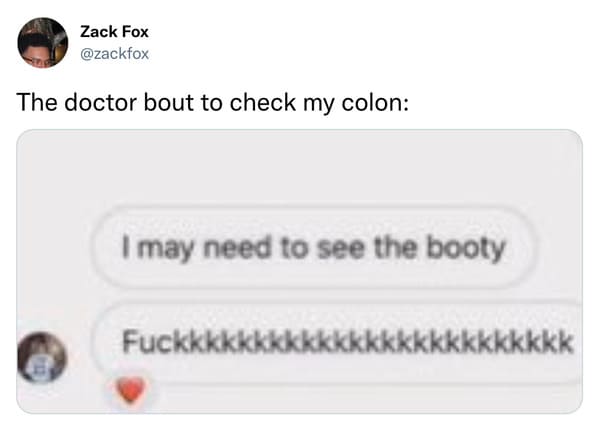 15.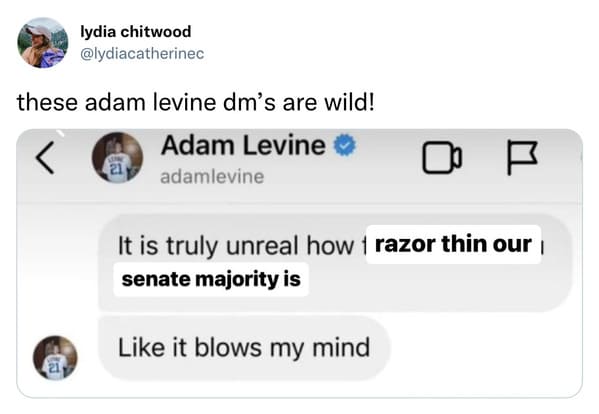 16.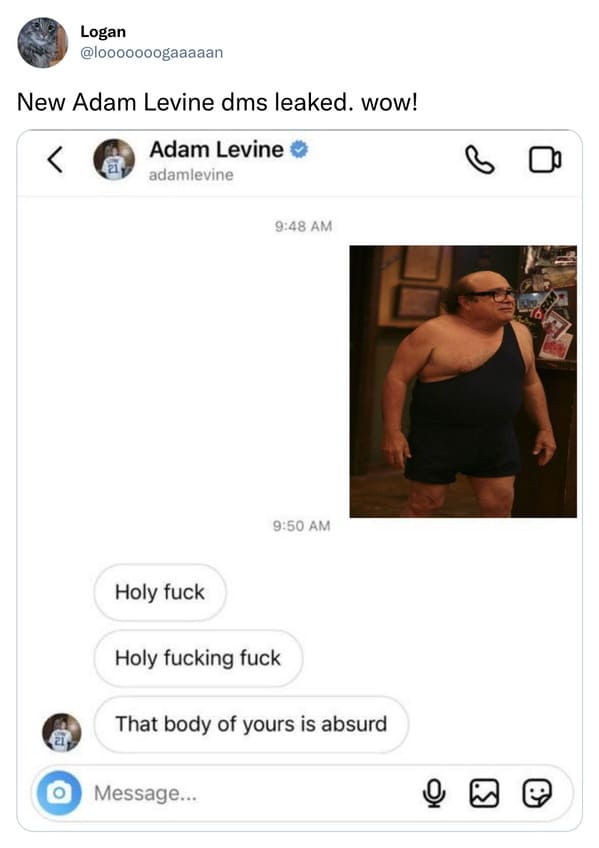 17.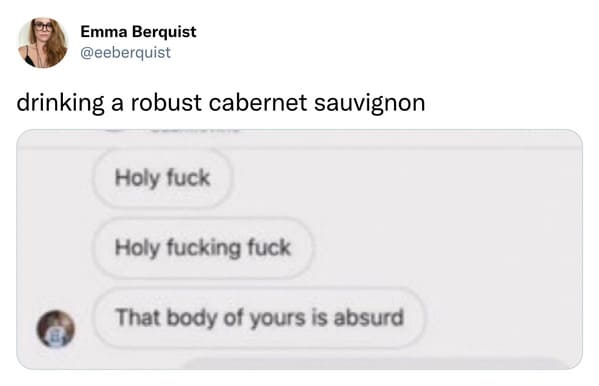 18.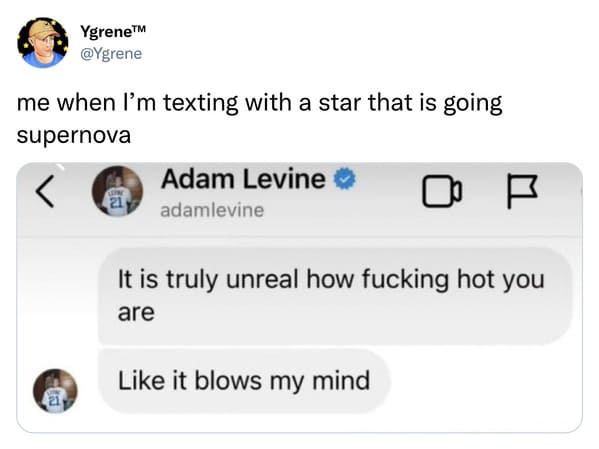 19.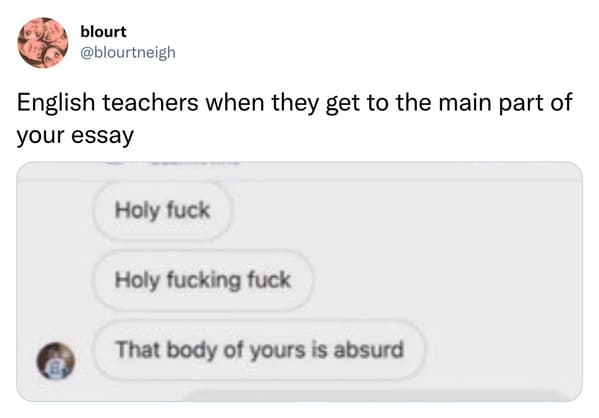 20.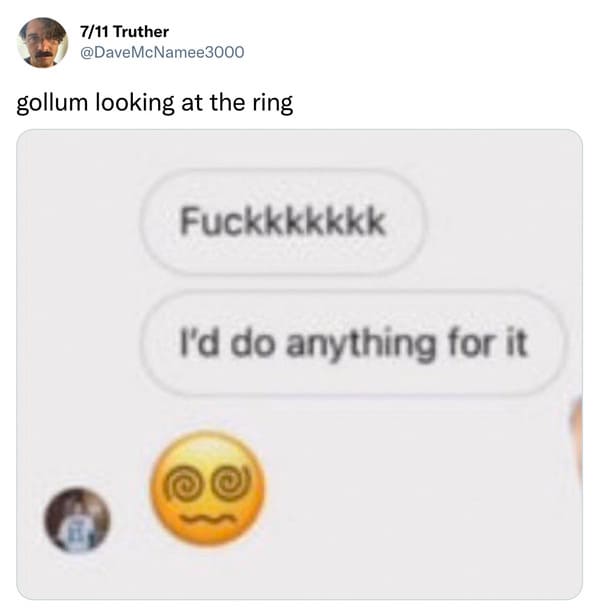 21.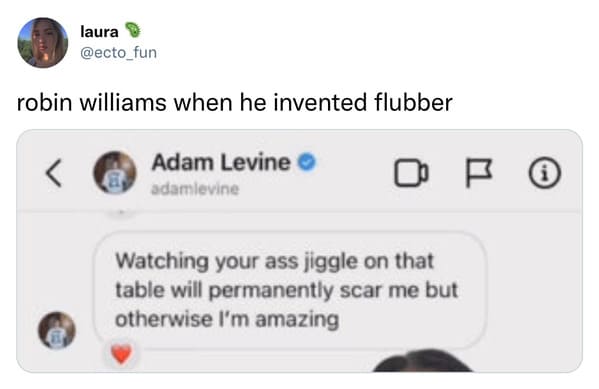 22.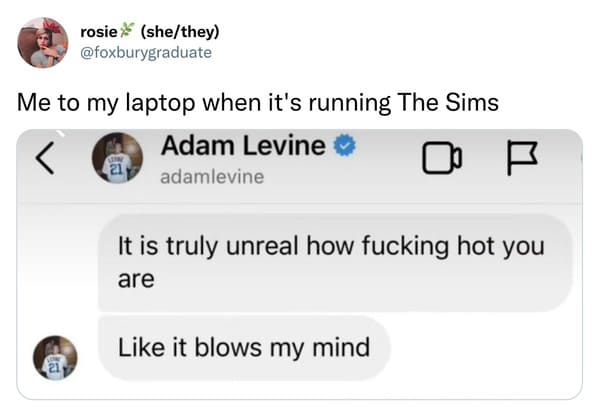 23.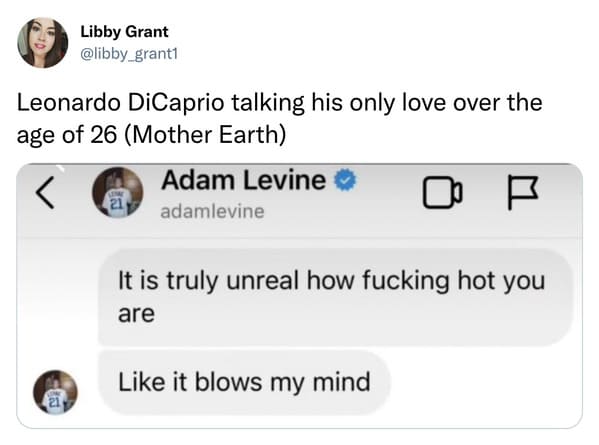 24.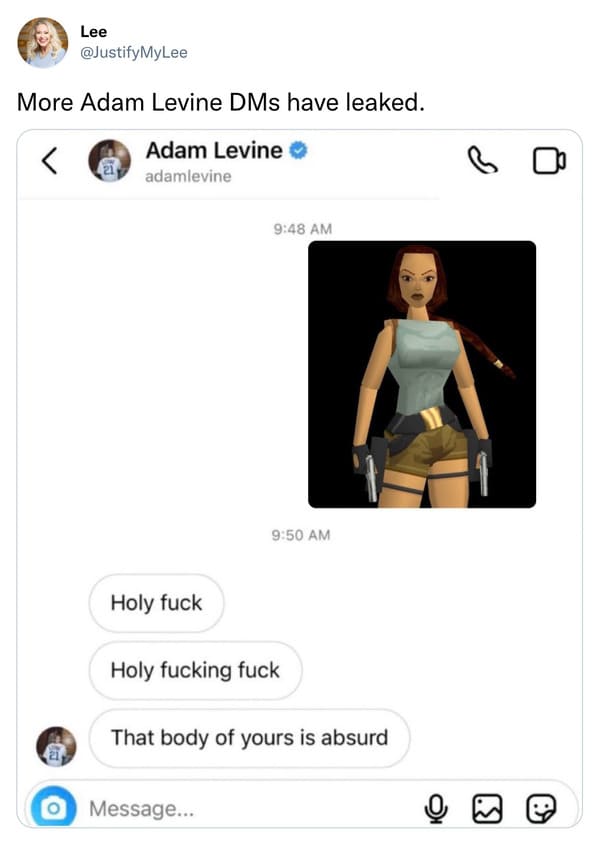 25.