Dolly Parton stole the show when she showed up to the 2022 Rock and Roll Hall of Fame ceremony in Los Angeles on Saturday night.
Along with the famous country music singer, who is 76 years old, Pink, 43, and Olivia Rodrigo, 19, led the stars down the red carpet with style.
Fourteen new people, including Dolly Parton, Pat Benatar, Eminem, and Duran Duran, were added to the Hall of Fame at the special ceremony.

The singer of "Jolene" wore a black dress that stood out because it was tight and had silver decorations hanging from it.
Her blonde hair was styled in a classic way, with elegant curls that fell just past her shoulders.
Dolly put on a pair of black heels with a platform and clear material at the top.
The talented singer looked very young as she smiled big for the cameras on the red carpet filled with famous people.


Dolly Parton was inducted into the Rock and Roll Hall of Fame at an event that happens every year, on Saturday, November 5th.
The country music star with hits like "9 to 5" and "Here You Come Again" released her first album in 1967.
Since then, the talented performer has remained a big name in the music business.
Dolly has won 11 Grammys and been nominated for a whopping 50 Grammys over the course of her career. The beautiful woman is known for both singing and writing her own songs.
In 1999, the singer was inducted into the Country Music Hall of Fame. This year, when she was nominated for the Rock and Roll Hall of Fame, she was hesitant at first.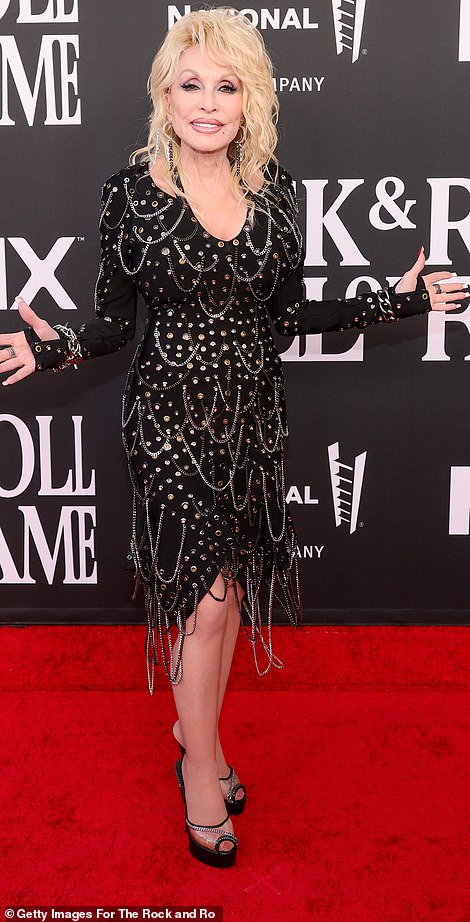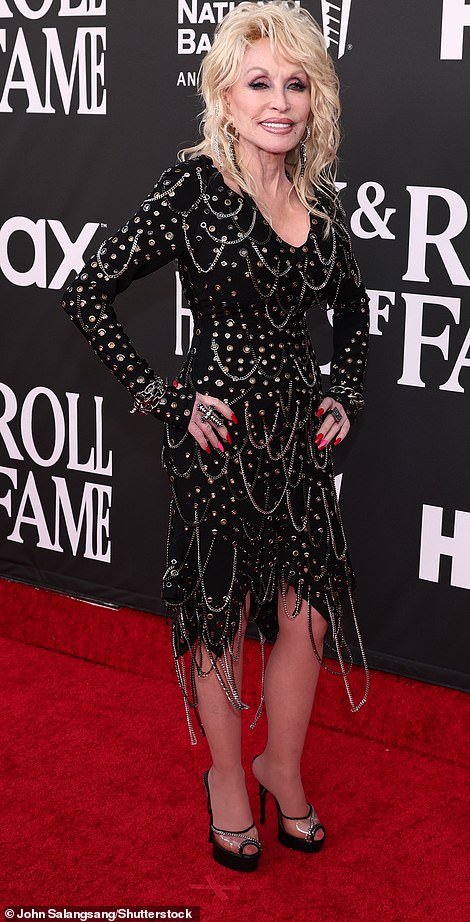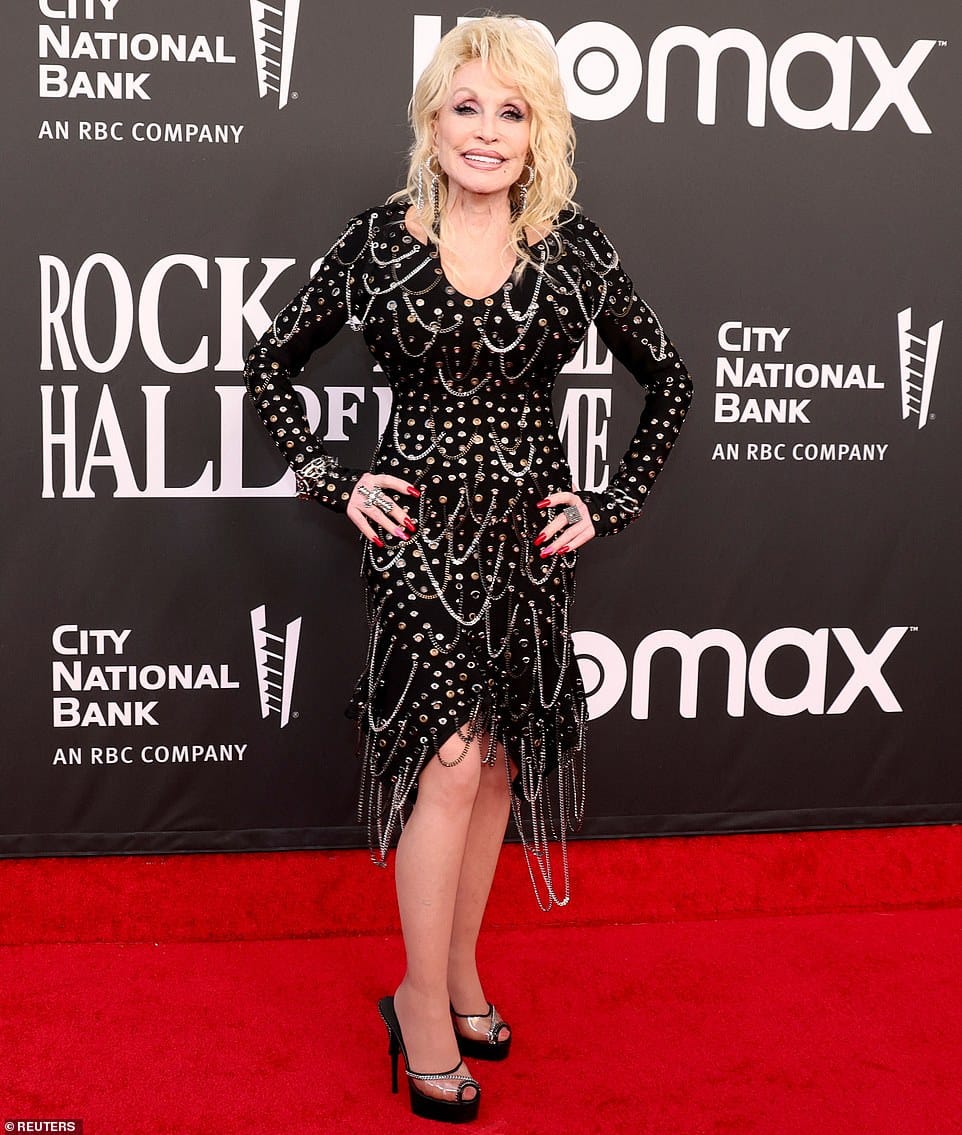 Dolly recently talked to People about her induction and said that she would "accept gracefully."
'I have written a song just for the ceremony, based on the whole story,' she stated, adding, 'I'm gonna get to perform that.'
She also said that she wanted to make a rock and roll album in the future. 'And I'm gonna pull people from the rock 'n' roll field to sing with me on it,' she said.