I think we all can agree on one thing, Golden Retriever dogs is one of the most appealing dog breeds for humans. It becomes difficult to resist petting cute little puppies especially if they are Golden retrievers.
They seem to be always smiling dogs, loving, good with families, and strangers alike. These adorable pooches have a wonderful temperament as well. They are also easy to train and gentle with children.
Here you can see 40 pictures of these cute fluff balls which will melt your heart.
Ready for an adventure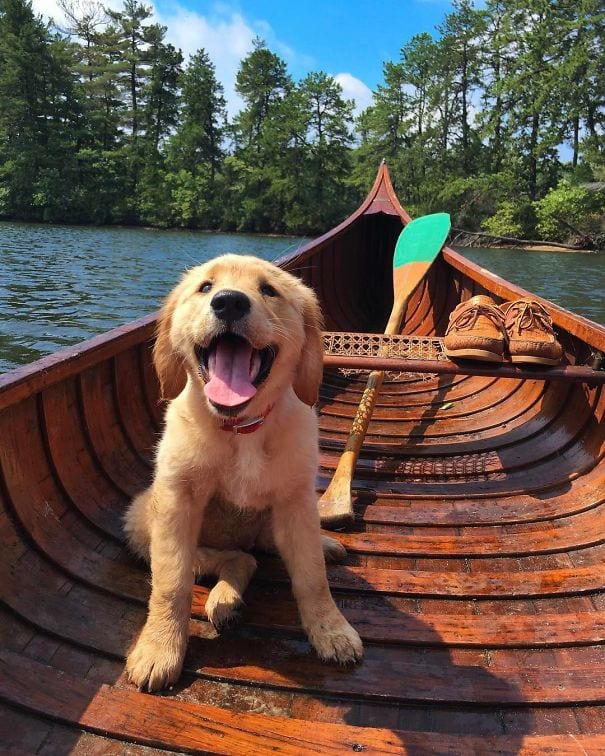 Is that a panda?
Perfect time to rub her belly!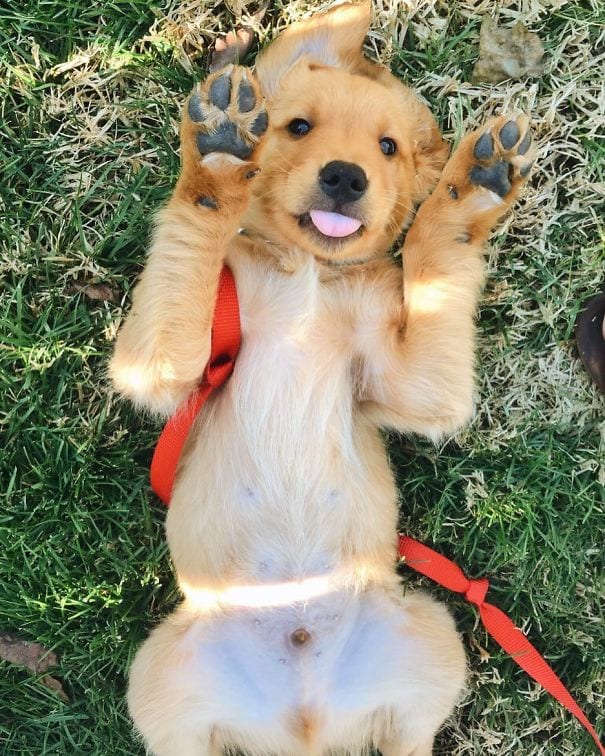 If you scratch my chest and rub my tummy, I'll be Sooo Happy!
Buy a bigger fridge for the adorable puppy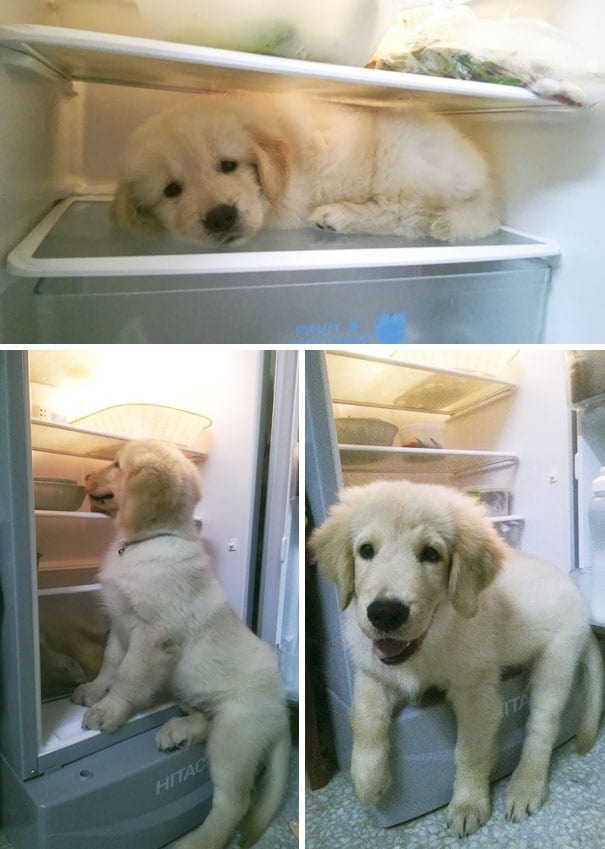 Hey Mommy, we need a bigger 'Walk-in' cooler.
I'd go with the latter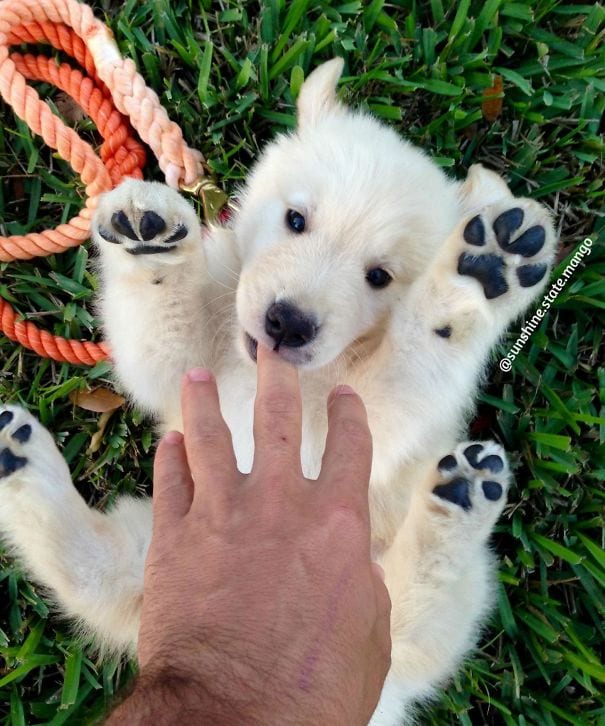 Not sure if my friend got a puppy or a baby polar bear
Give me a high five!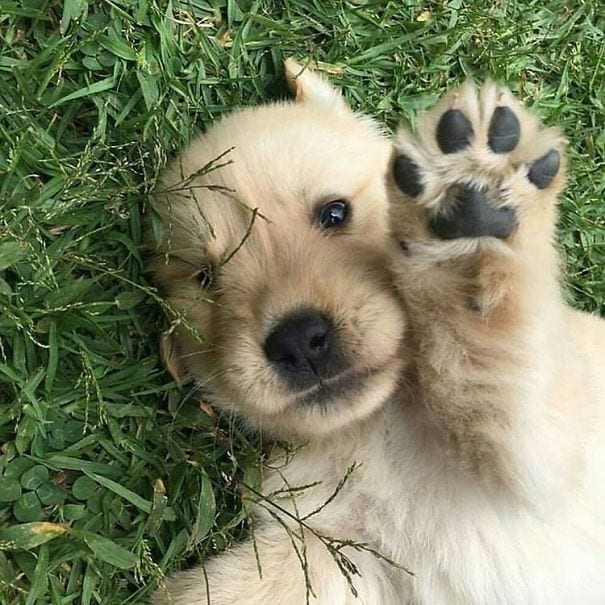 I don't think he'll fit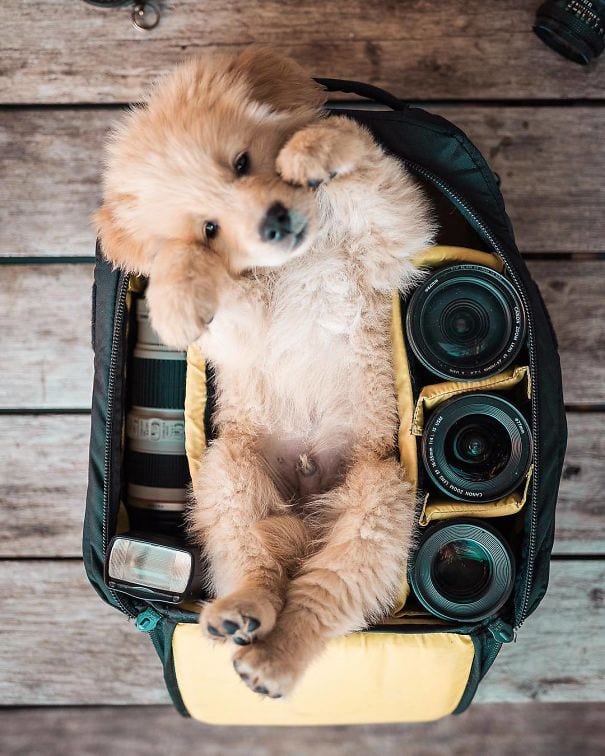 I mean he's an essential accessory for every photoshoot…EVERYTHING is better with puppies, EVERYTHING!!!
I think I am getting a cuteness overload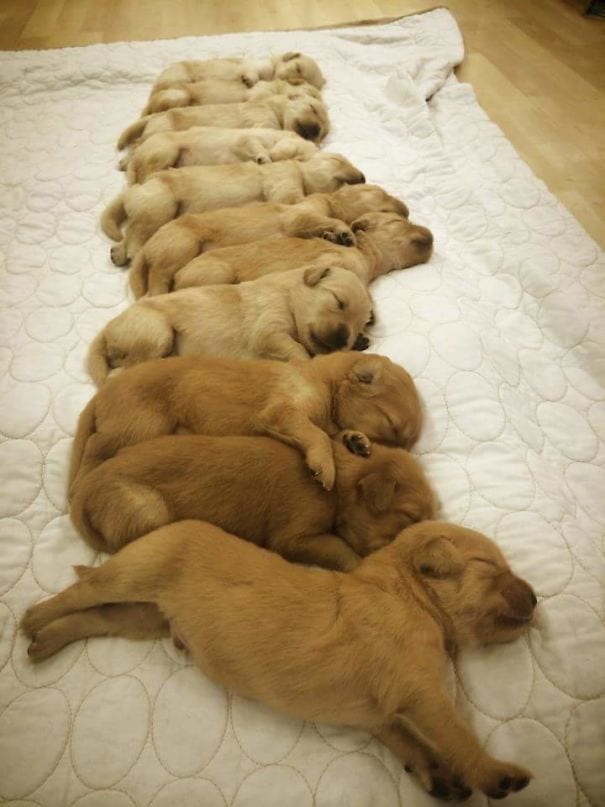 I don't think Mommy has enough nipples to handle these spark plugs when they wake up for dinner.
Don't I look gorgeous?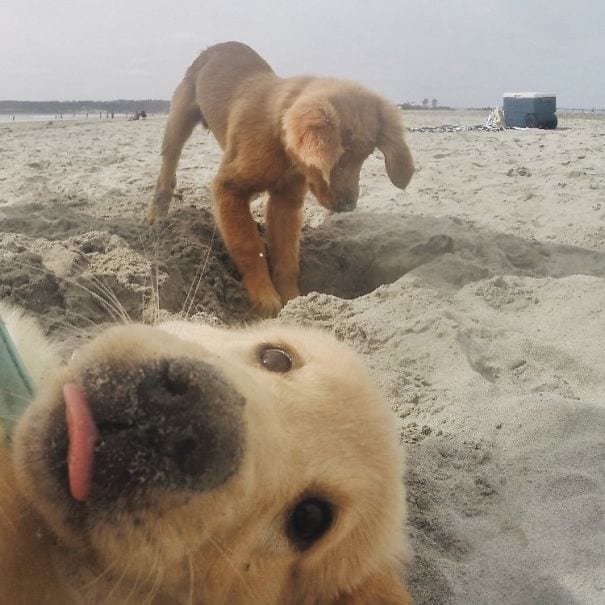 Dusty is in the mood for a nap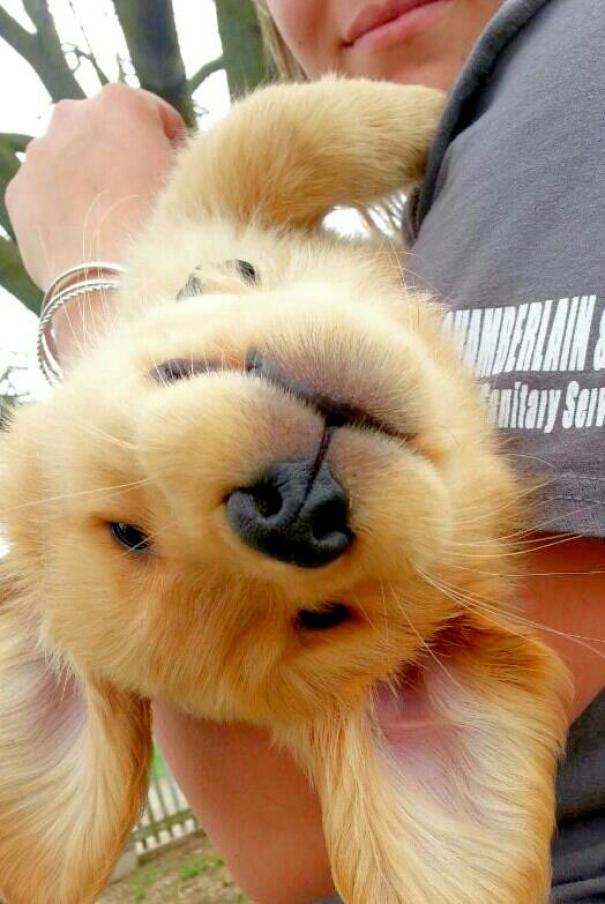 This one is sho happy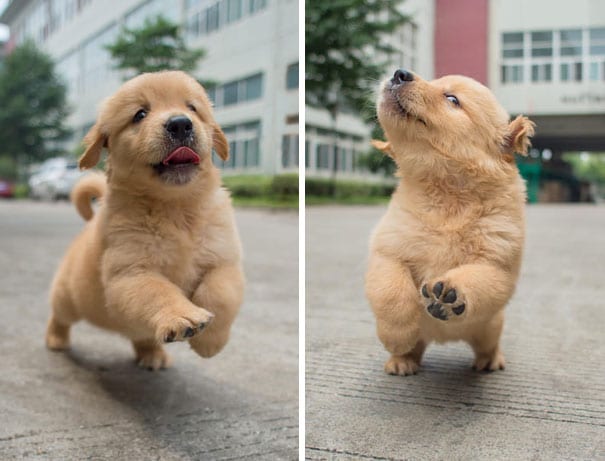 I'll keep you warm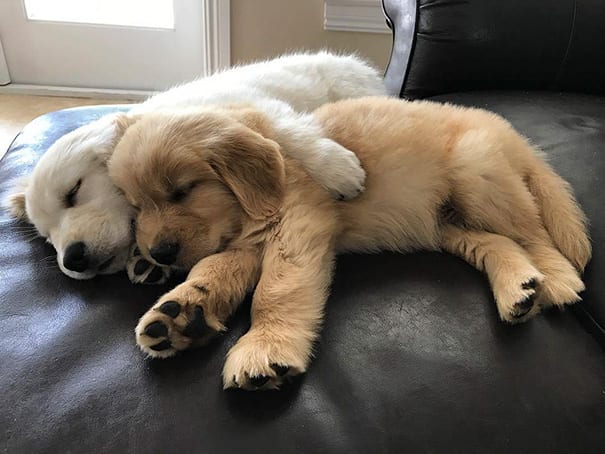 These little fellows are so precious when they're in Full Relaxation mode.
He needs some nail trimming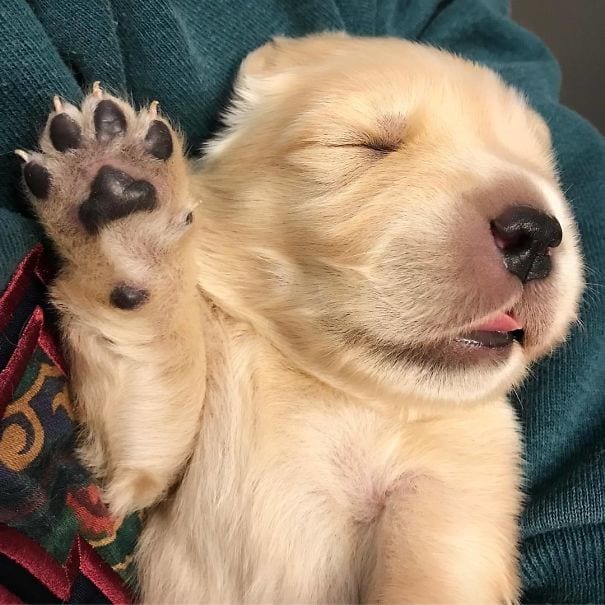 She sure does like the taste of flowers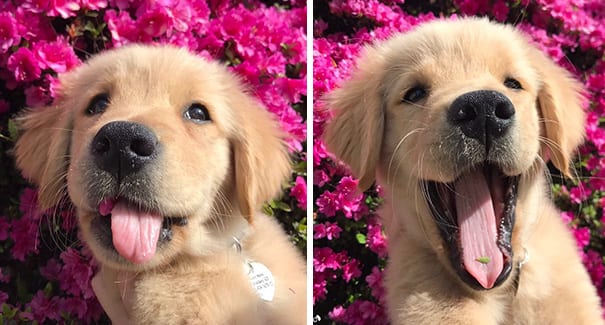 Time for some yoga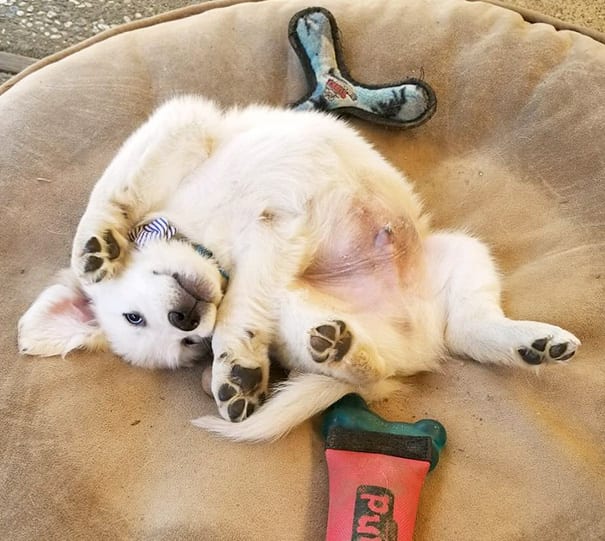 The eyes have so much emotion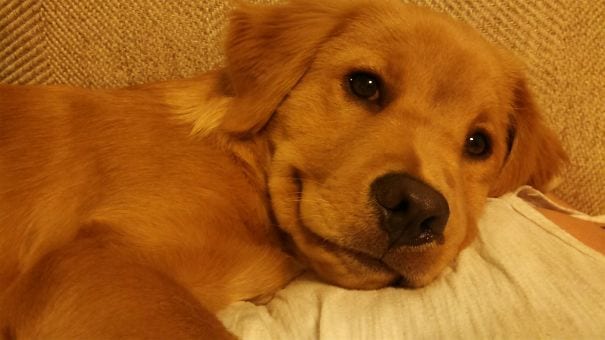 Is the other one actually asleep?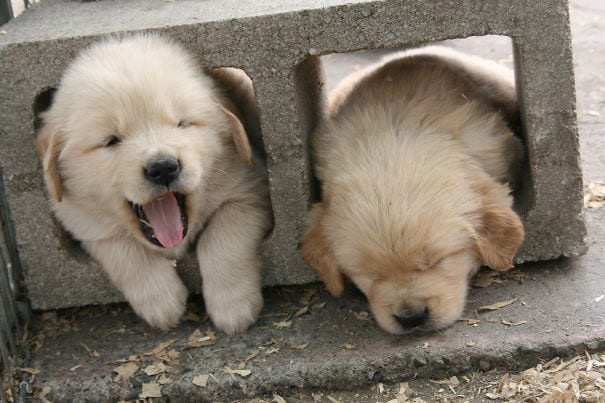 This mother is a trooper and deserves some well-earned rest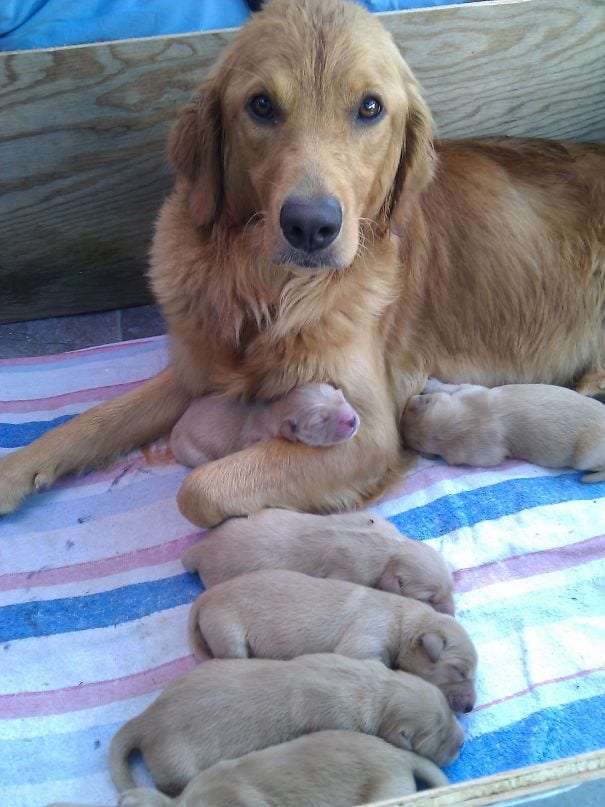 Mother golden retriever and her 3-days old puppies.
I can't deal with you right now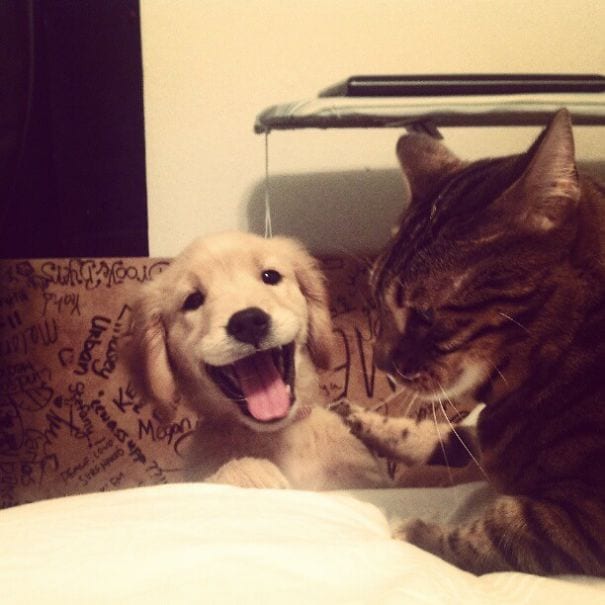 The smile says it all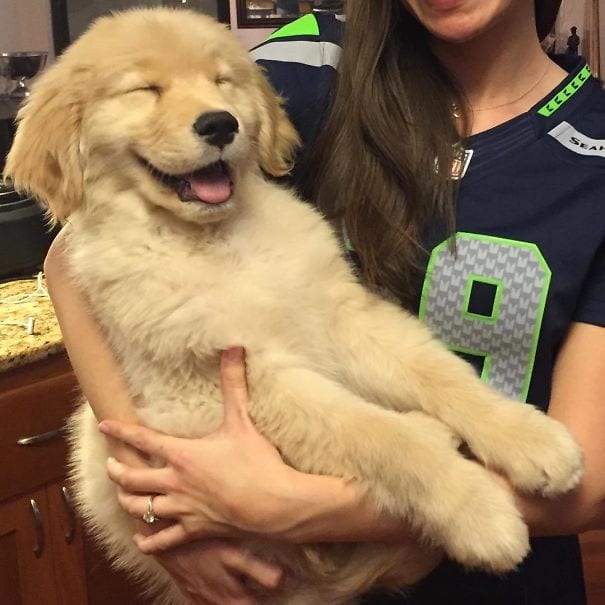 So, I can eat this right?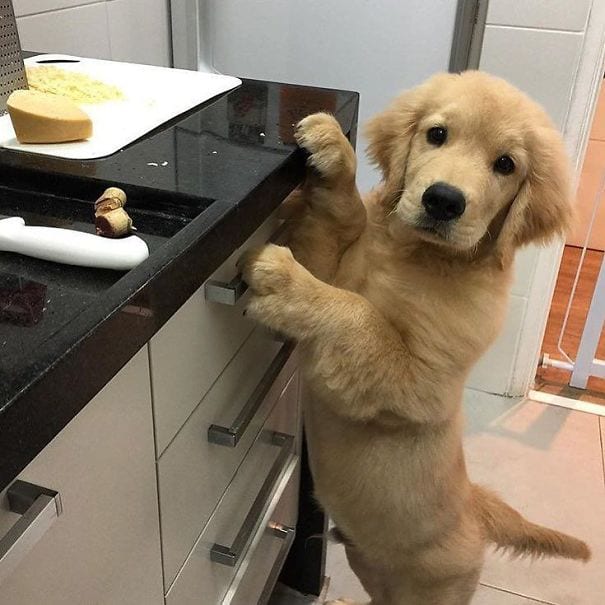 When you want someone to push your swing first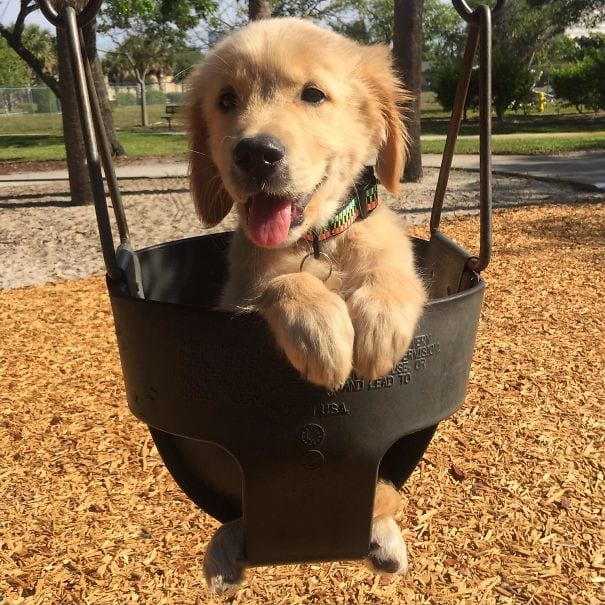 A bit squishy but everyone seems alright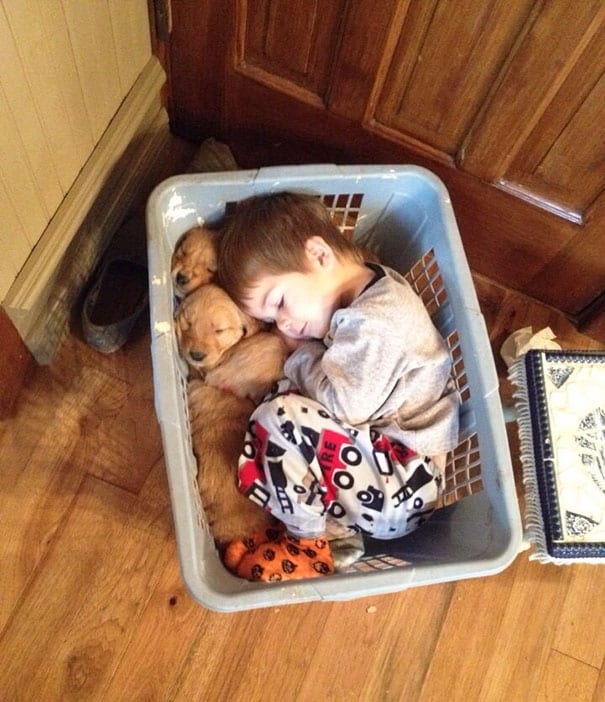 The only word I can think of is adorable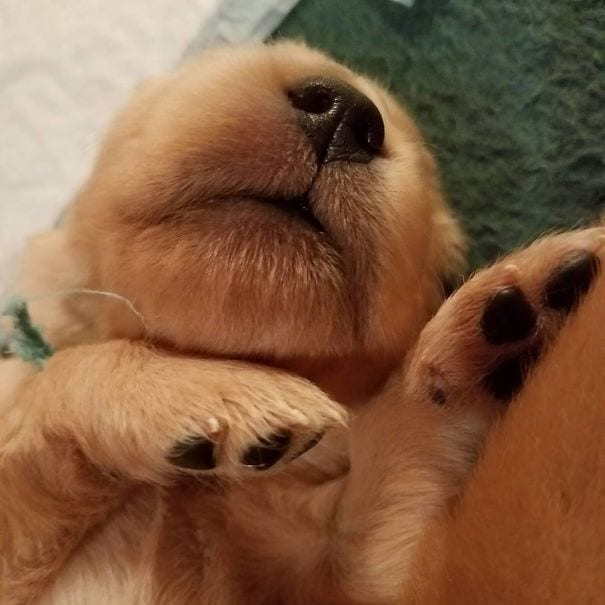 This boy is pretty surprised
The first meeting between a son and his mother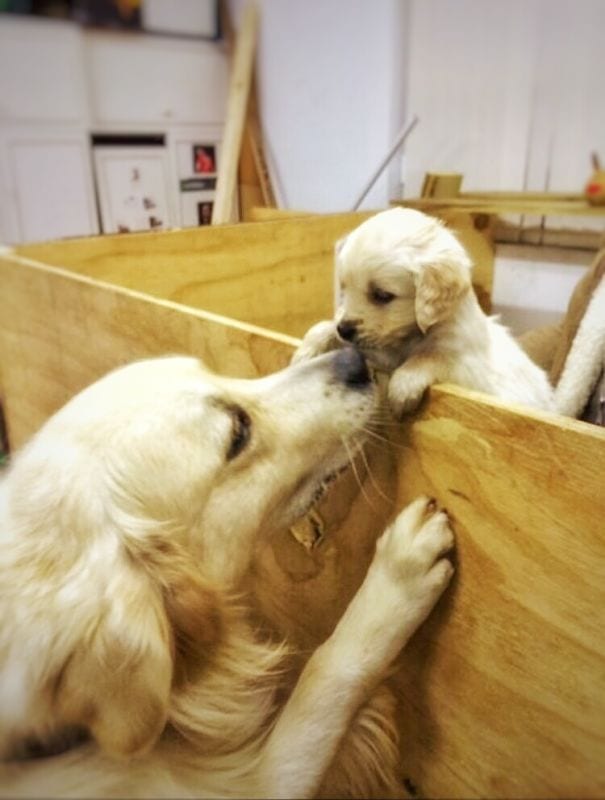 Never stop cuddling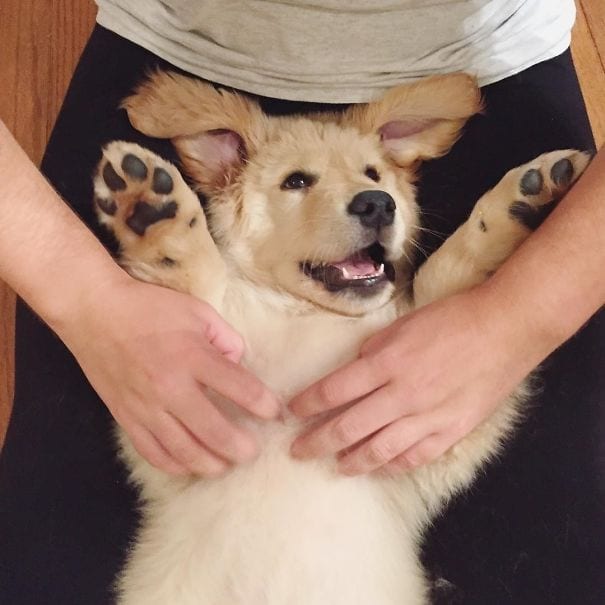 Oh Man, I really love all these chest rubs! I'll give you two hours to stop.
Just a little nap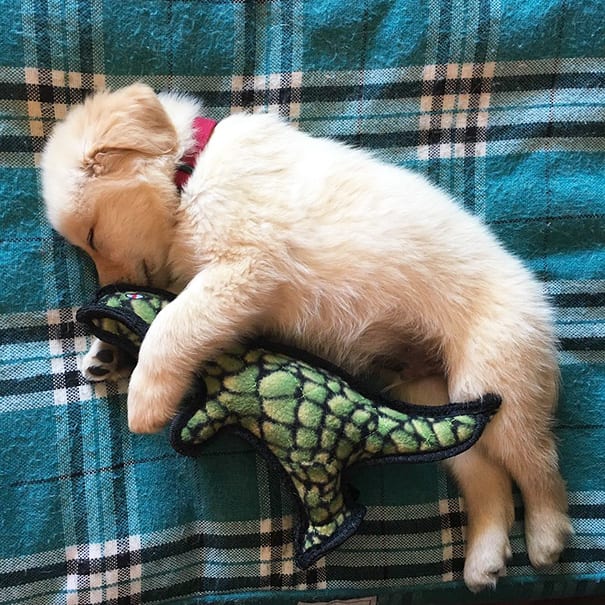 Whoever is bathing them is gonna be drenched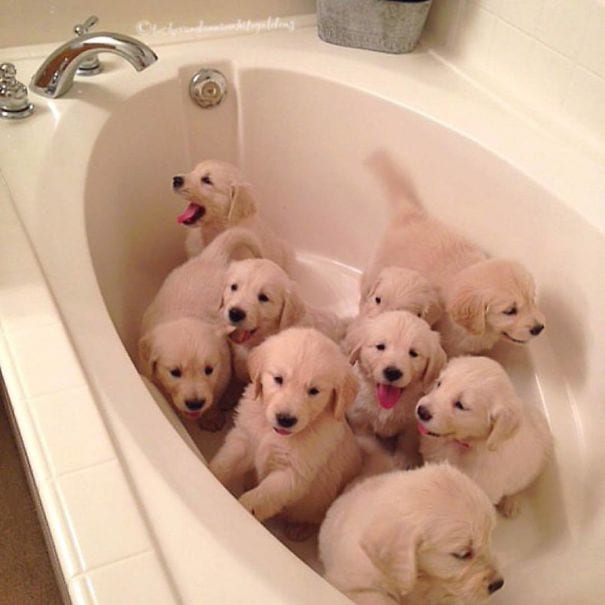 This shoe is the comfiest pillow I've ever used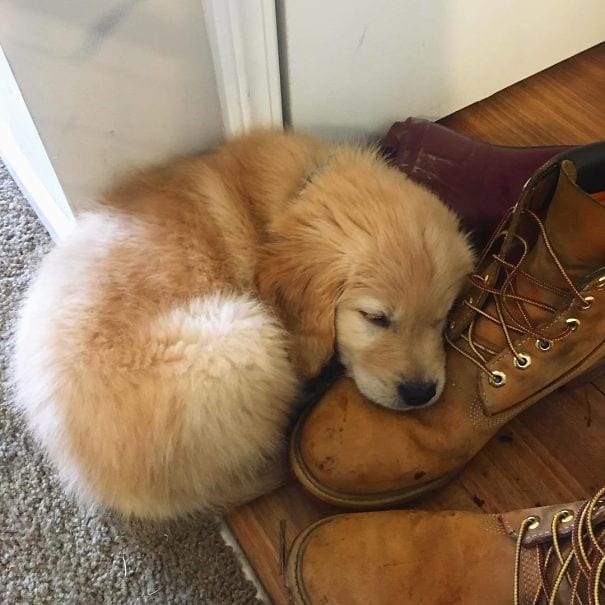 Smallest to the biggest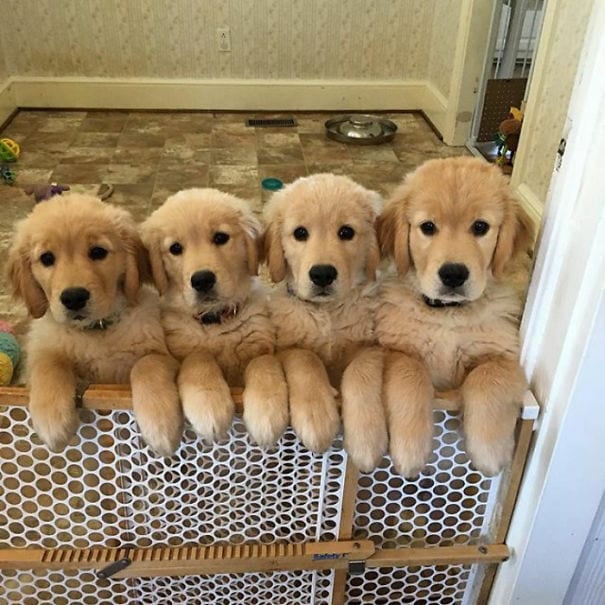 He just needed some rest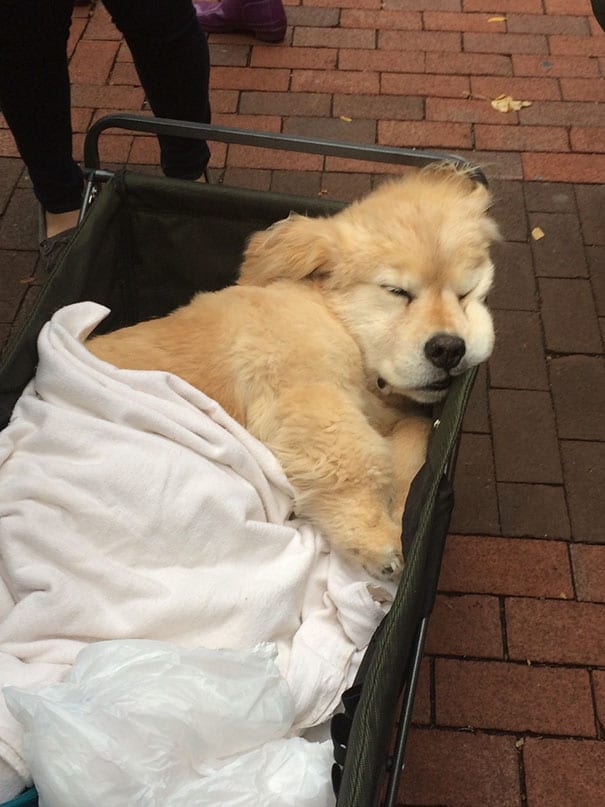 The puppy holder is finally getting used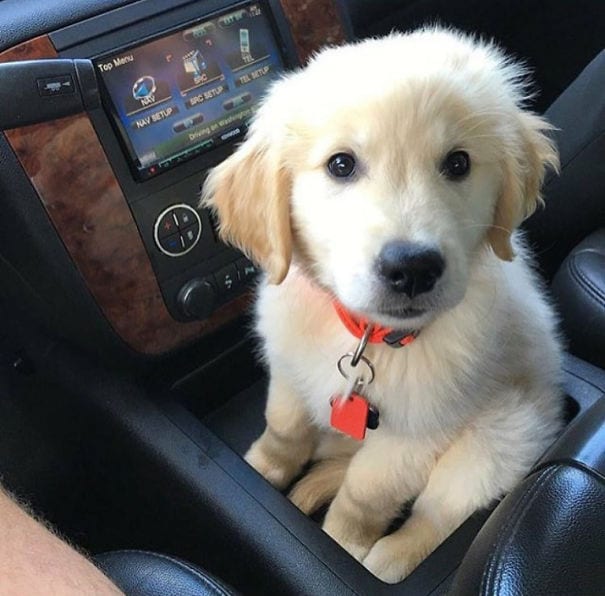 The adorable pup named Rocket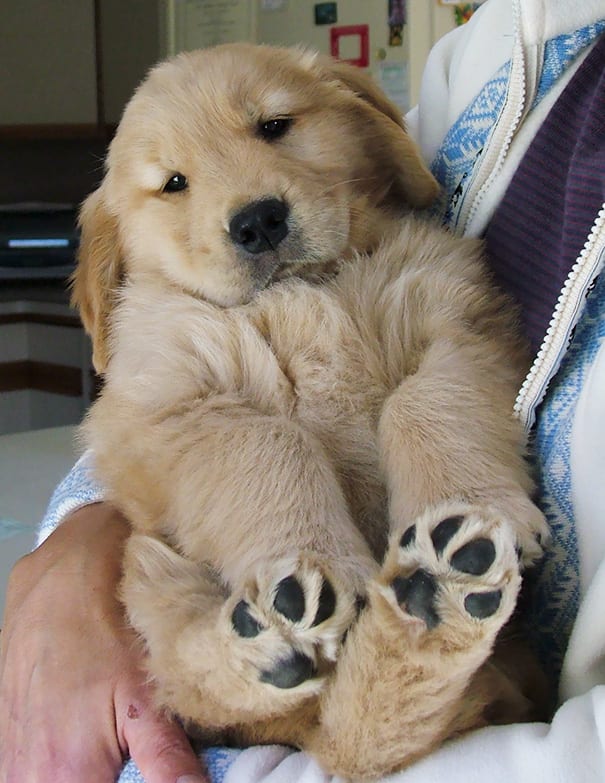 Looks like this Rocket has run out of fuel, and needs recharging
The doggo sure loves the sun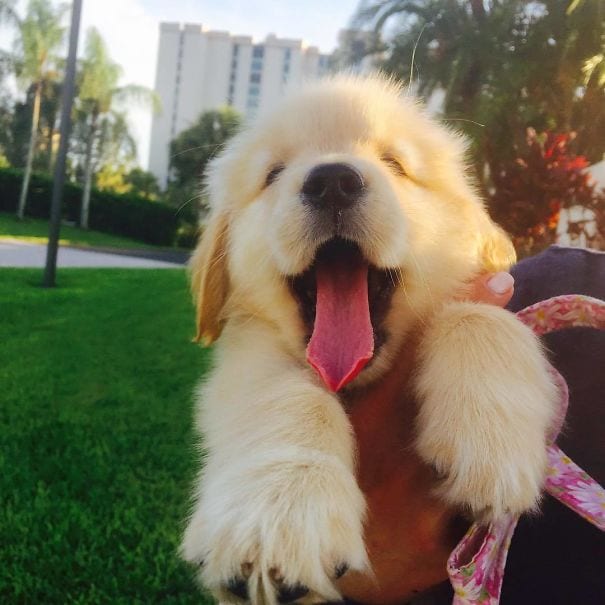 Early morning walks are overrated.
 He looks quite happy with being stuck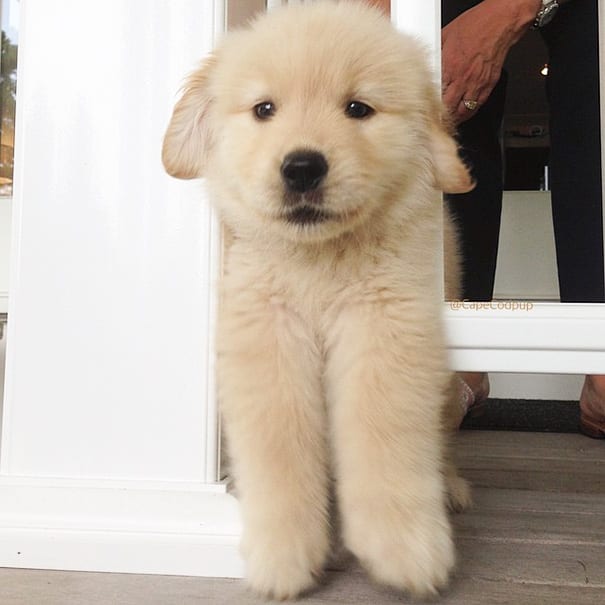 I need help Hooman!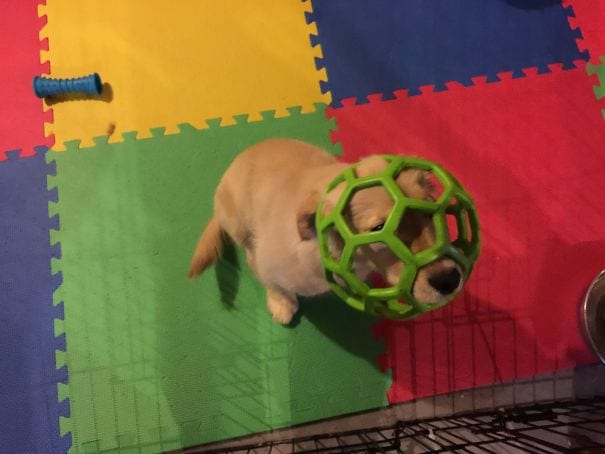 Going for a ride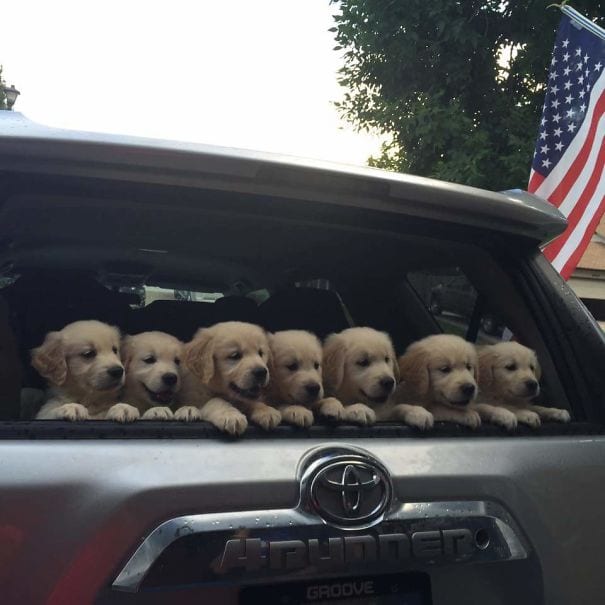 After a day of playing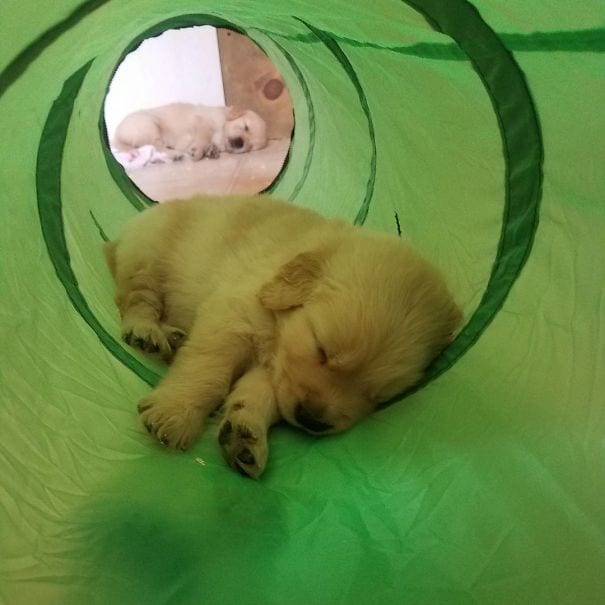 A wet doggo is a bad doggo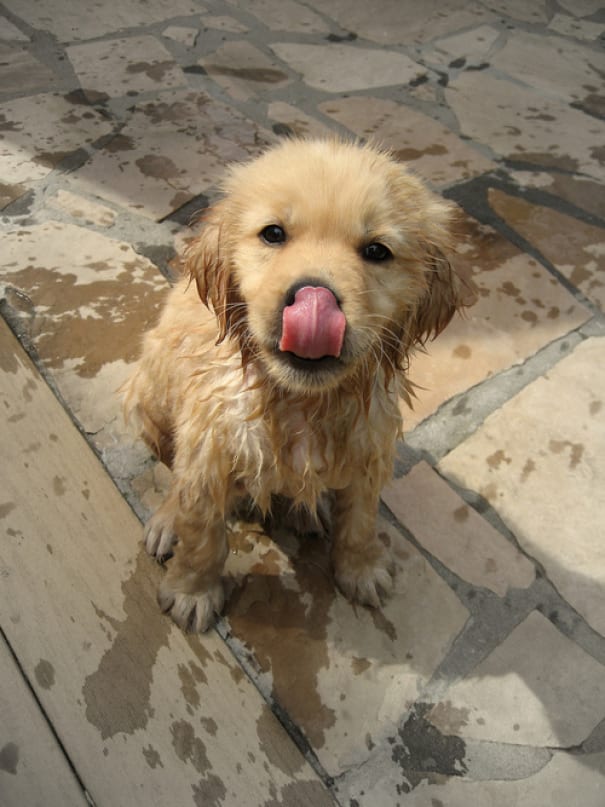 Aren't these puppies the purest thing this world has ever seen? Especially in dark times like these, everyone needs a little bit of hope.
So don't forget to share these with the world to bring light to your friends as well. And let us know if you have a little companion in your puppy as well.