If you are looking for a change after the interesting year that was 2021, why not use this time to plan your next short haircut? Over the past decade or so, short hair has stunned the world of media, and these days more and more women prove that gone are the days when women were expected to keep long, luscious hair just to avoid stereotypes.
In the last few years, women have been giving up their long hair in exchange for a short haircut. The short hair trend has been added to by gorgeous female celebrities such as Natalie Portman, as they tend to make powerful statements, showing that you don't need long hair to feel feminine and beautiful.
One can still look beautiful regardless of their hair length, thanks to the help of a Russian hairdresser.
1.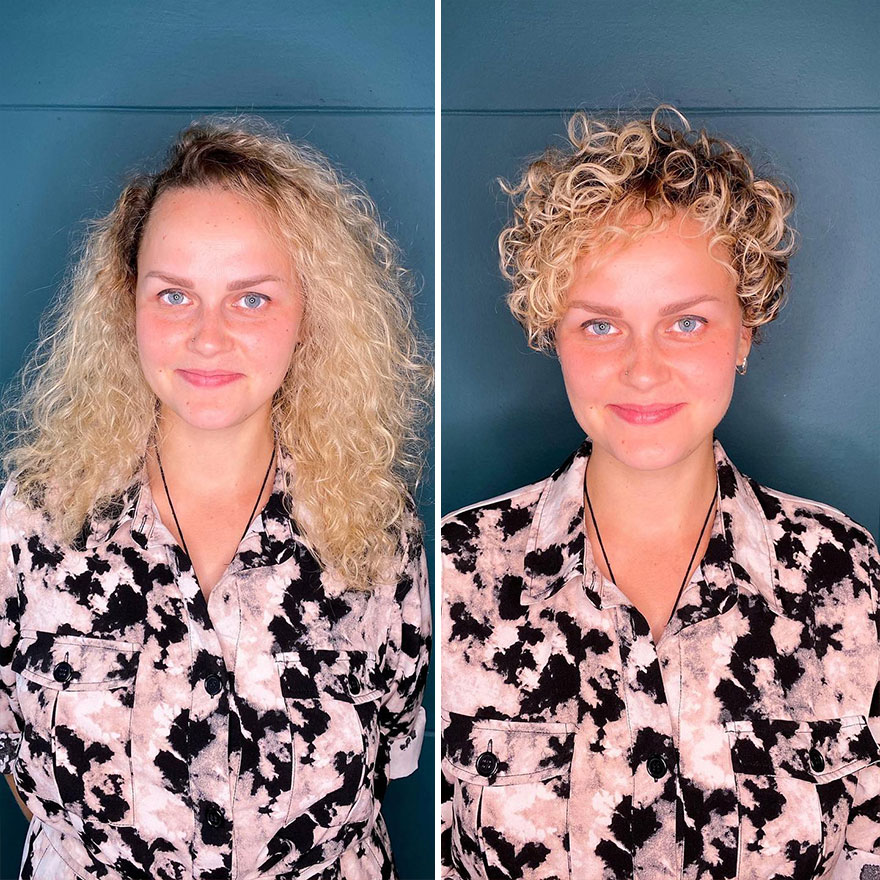 In an interview, Kristina told us a little bit about the whole trend behind short haircuts and gave us insights into her clients.
"A lot of women in their 30s are either working in a field they do not like or they have lost all of their inspiration to keep moving forward. It happened to me too; at some point, I lost all of my motivation to keep moving forward and deepen my knowledge when it came to my profession at the time. Before becoming a full-time hairstylist, I was teaching Spanish and also worked as a translator and choreographer."
2.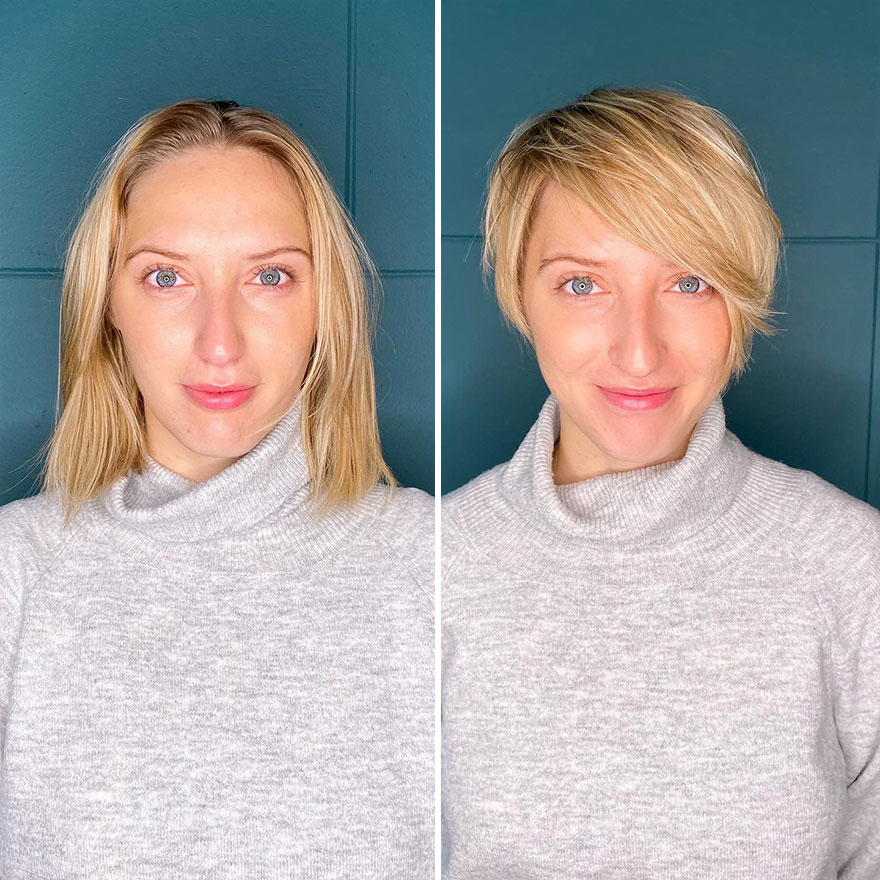 3.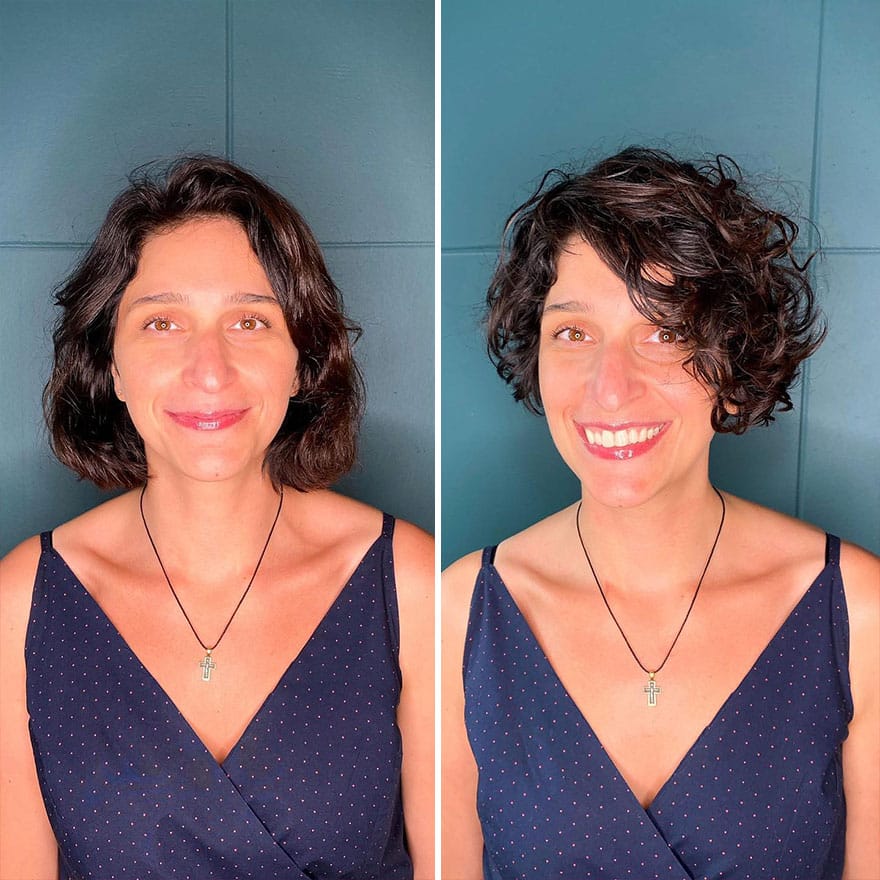 There was an increase in clients who wanted a haircut. Bixie is a short haircut that is often described as a hybrid between a bob, mullet, and a pixie. This exact haircut is a new trend that brings together a classy elegant look and pairs it with an effortless style, combining the best lived-in looks with timeless sophistication, and looks good on any woman regardless of her age.
4.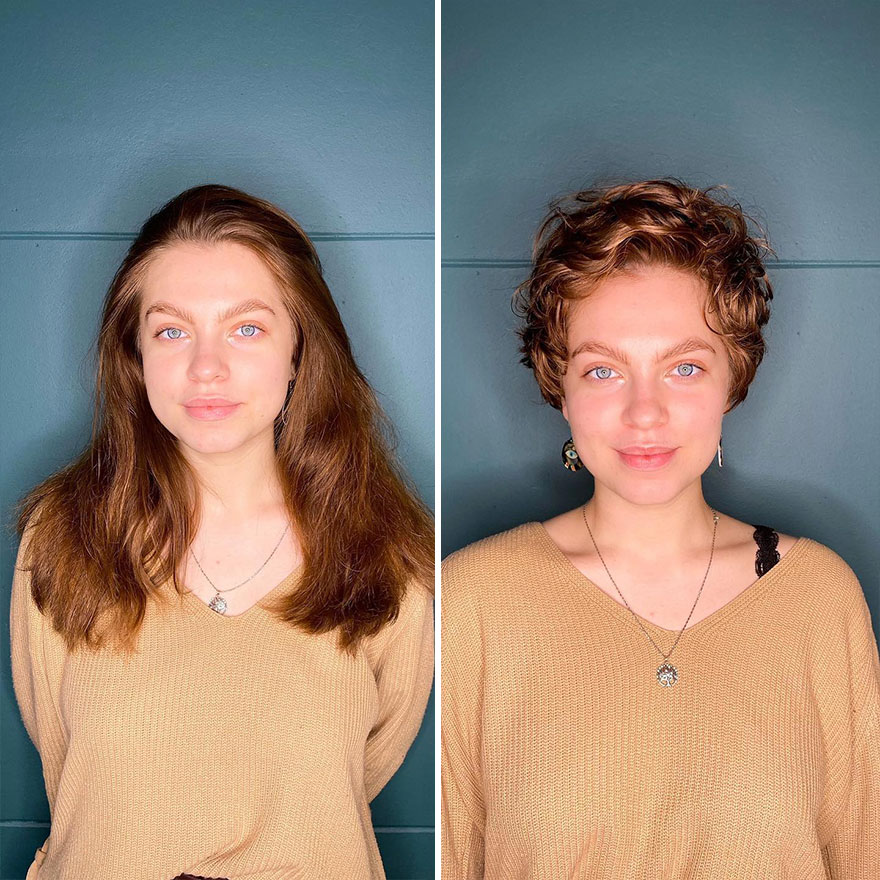 5.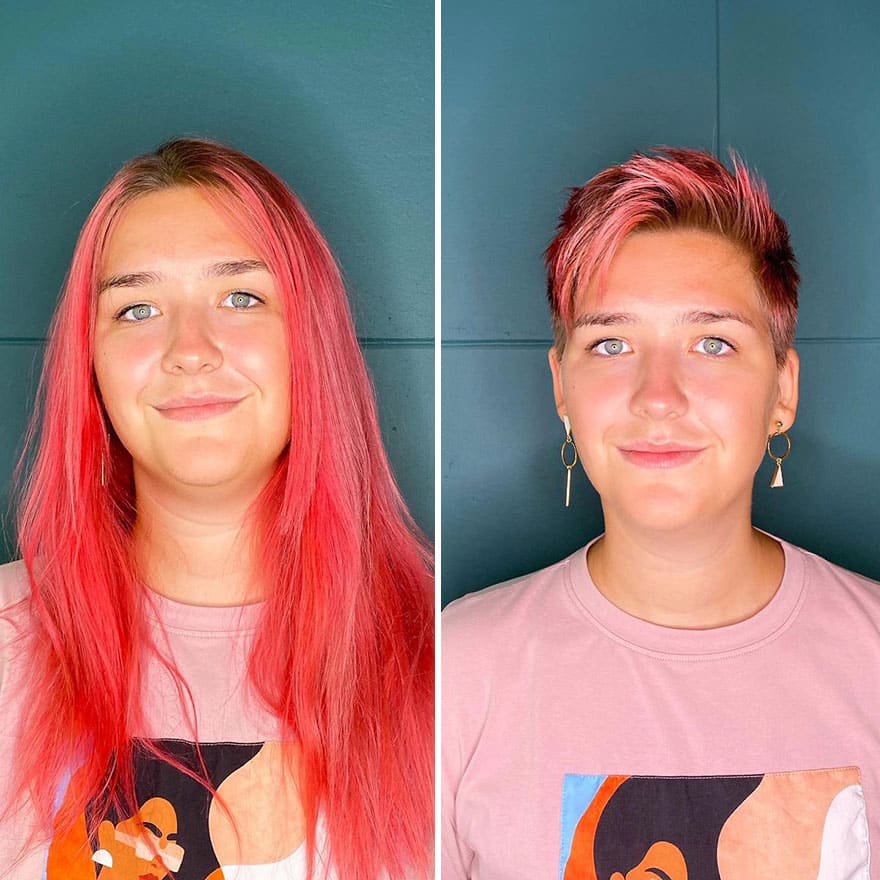 For the new year of 2022, a lot of women are looking into short haircut trends and inspiration for the following year. It's not easy to chop off your hair as it holds sentimental value or even touches upon topics such as religious beliefs. It is possible that trends such as the short bob, or even the Chanel cut, can inspire one to make changes in life. All big changes begin with one's hair.
6.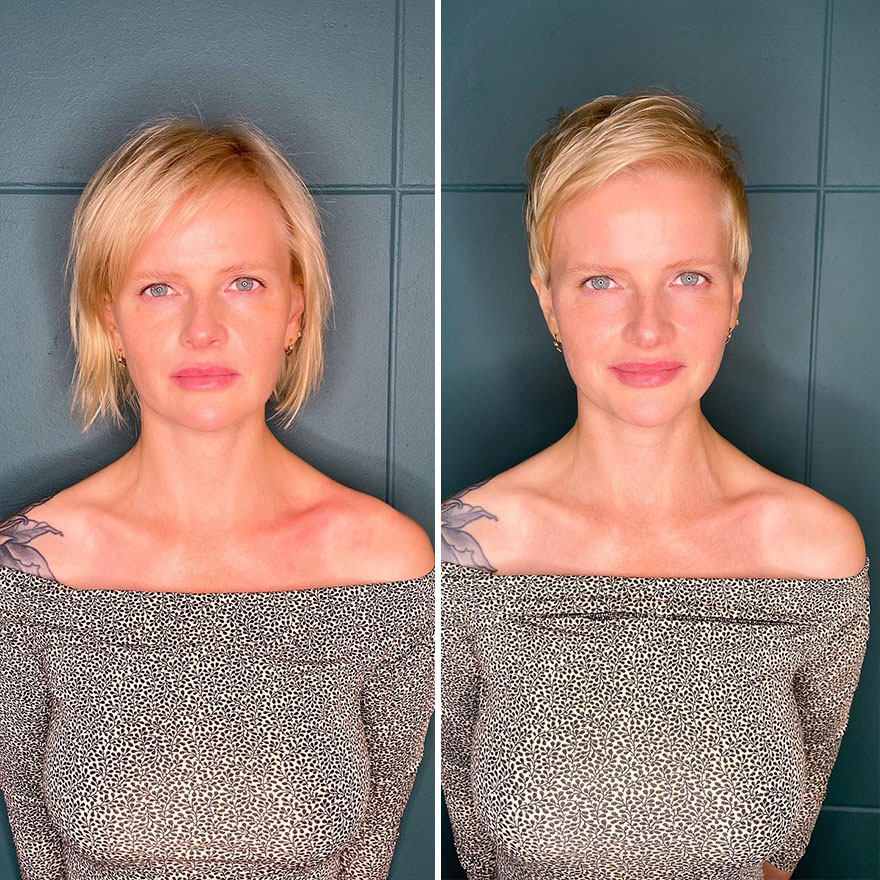 7.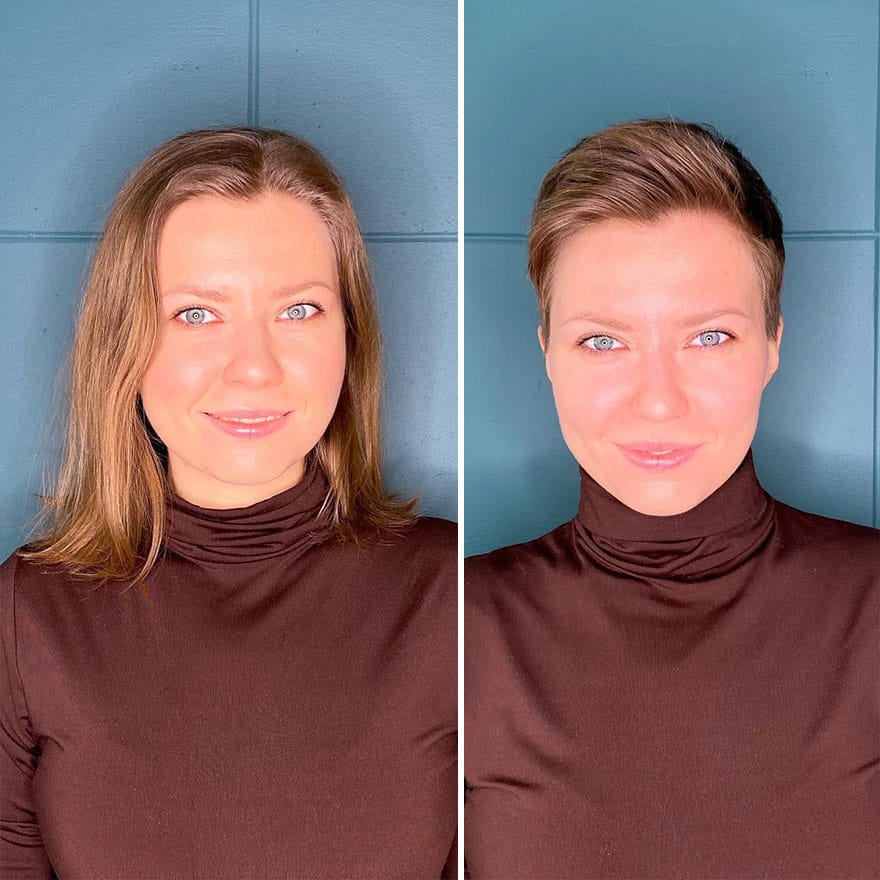 Which transformation was your favorite and why? We would love to hear what you think in the comments. Please remember to be respectful when expressing your thoughts and to show your support for the amazing hairdresser on her page.
8.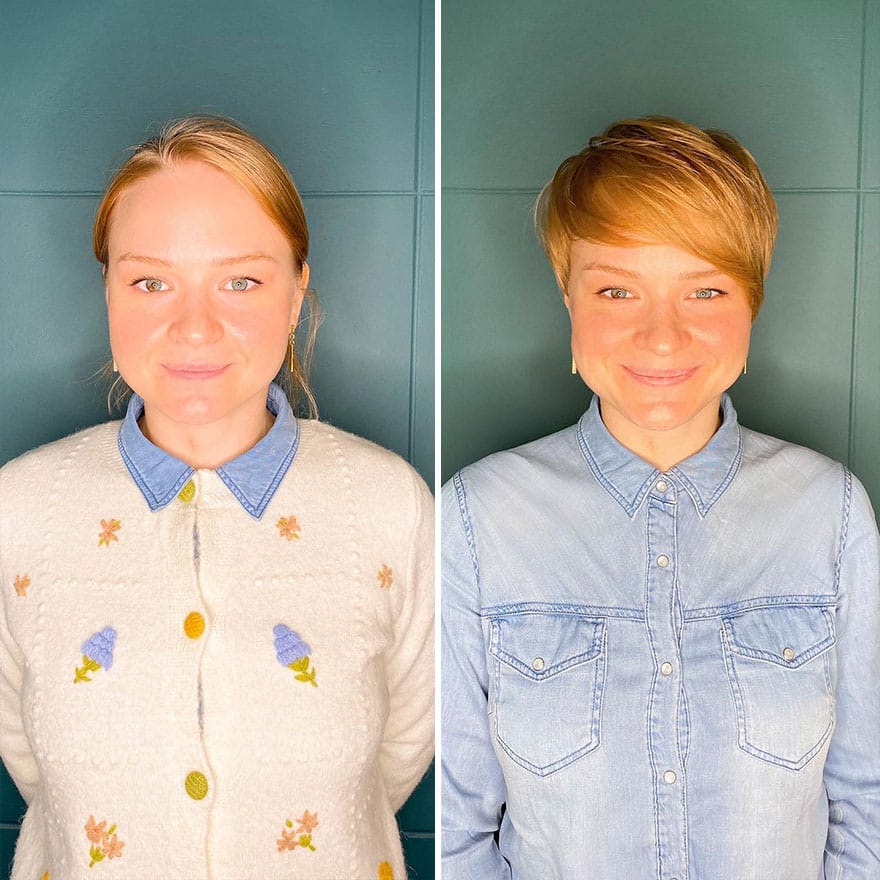 9.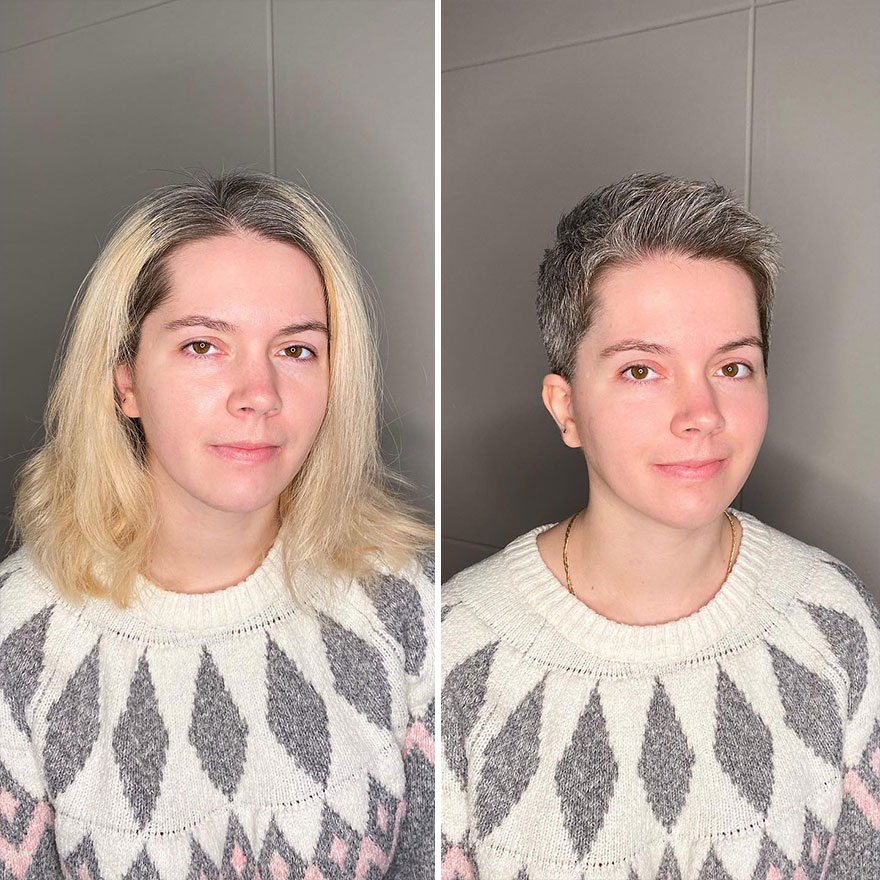 10.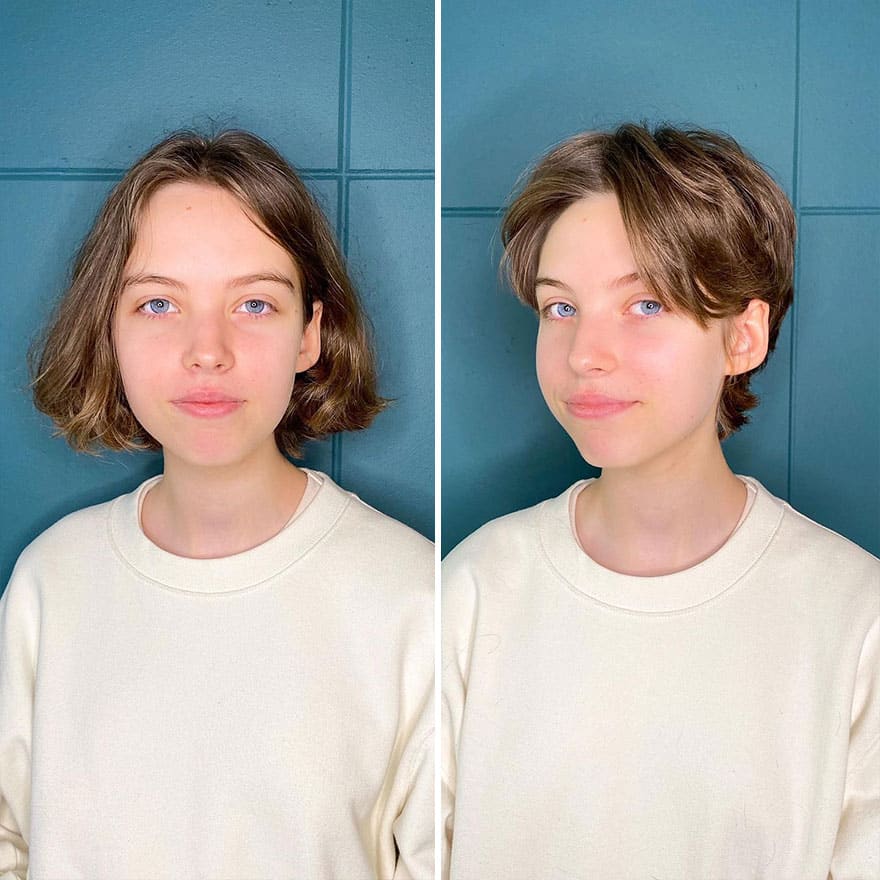 11.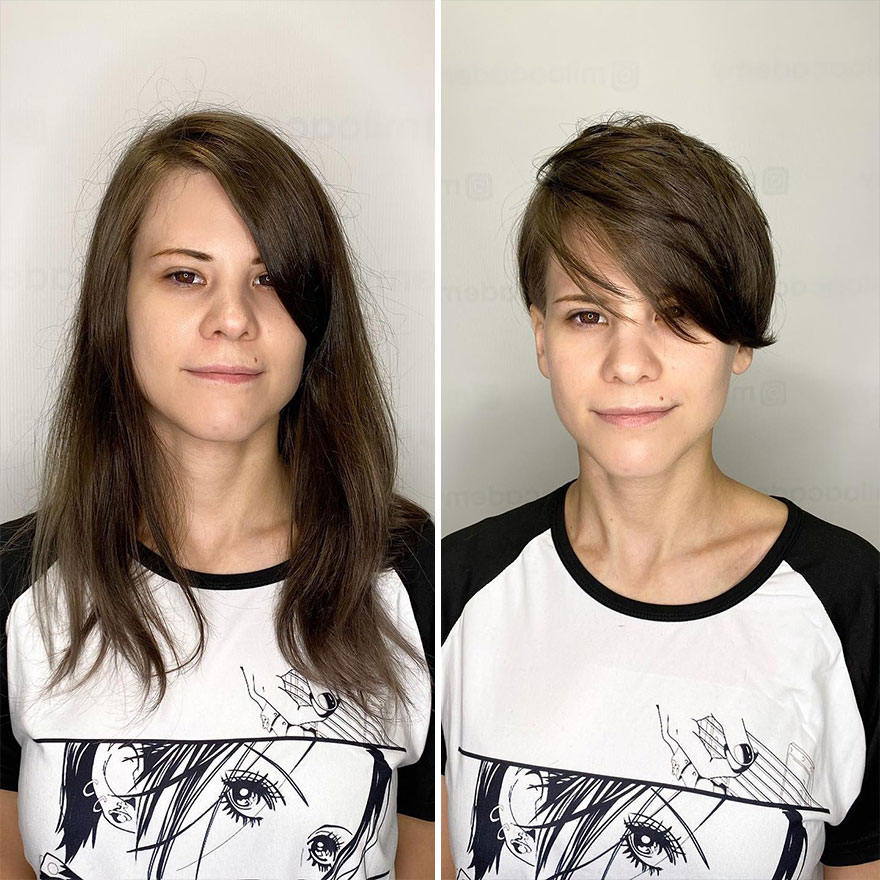 12.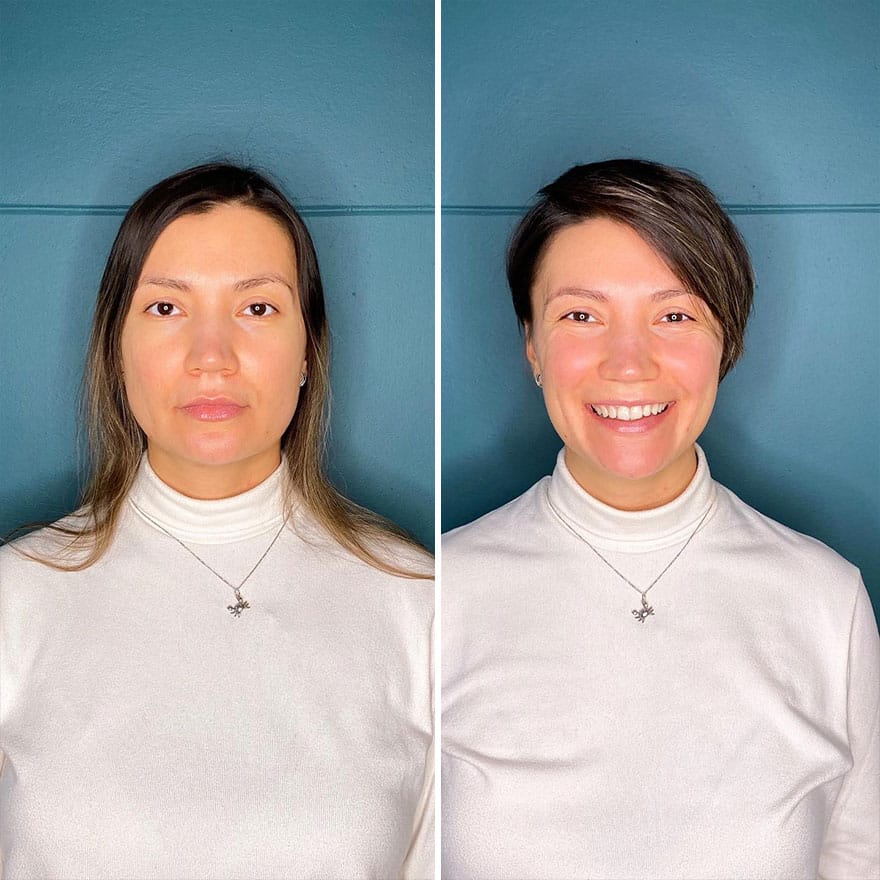 13.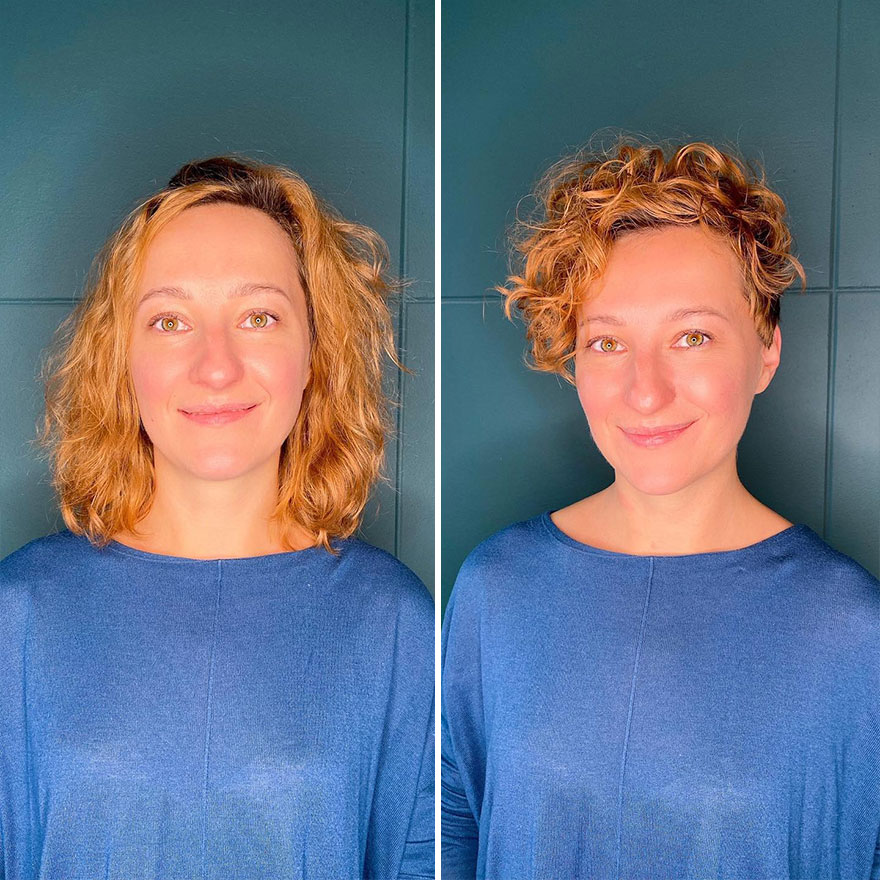 14.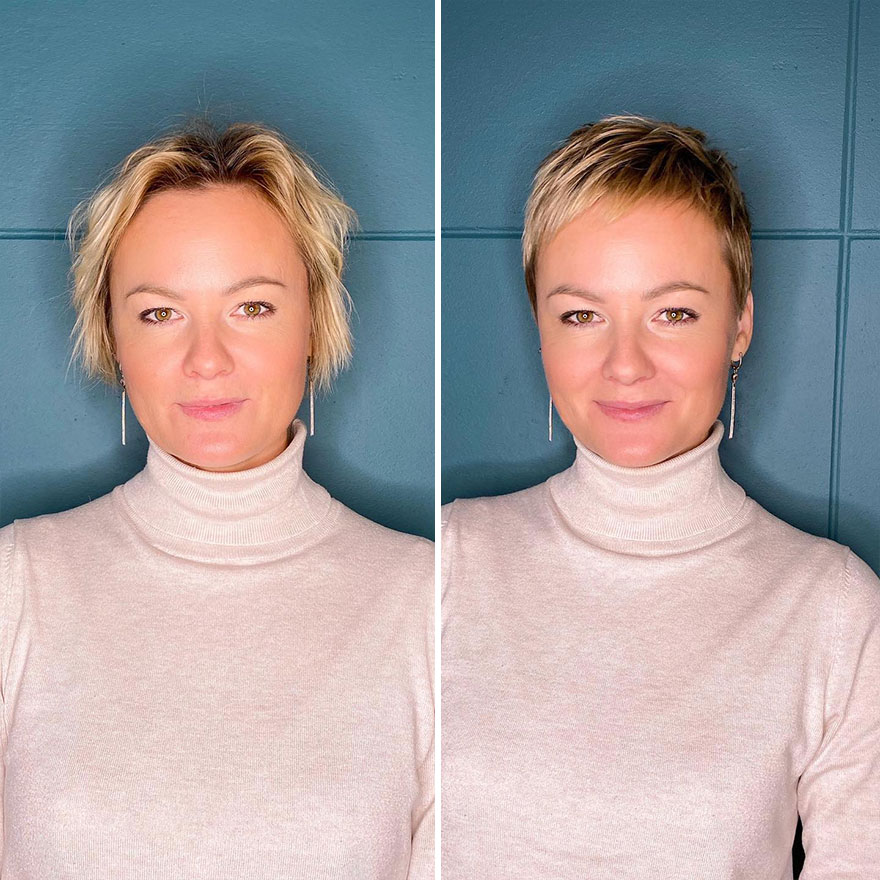 15.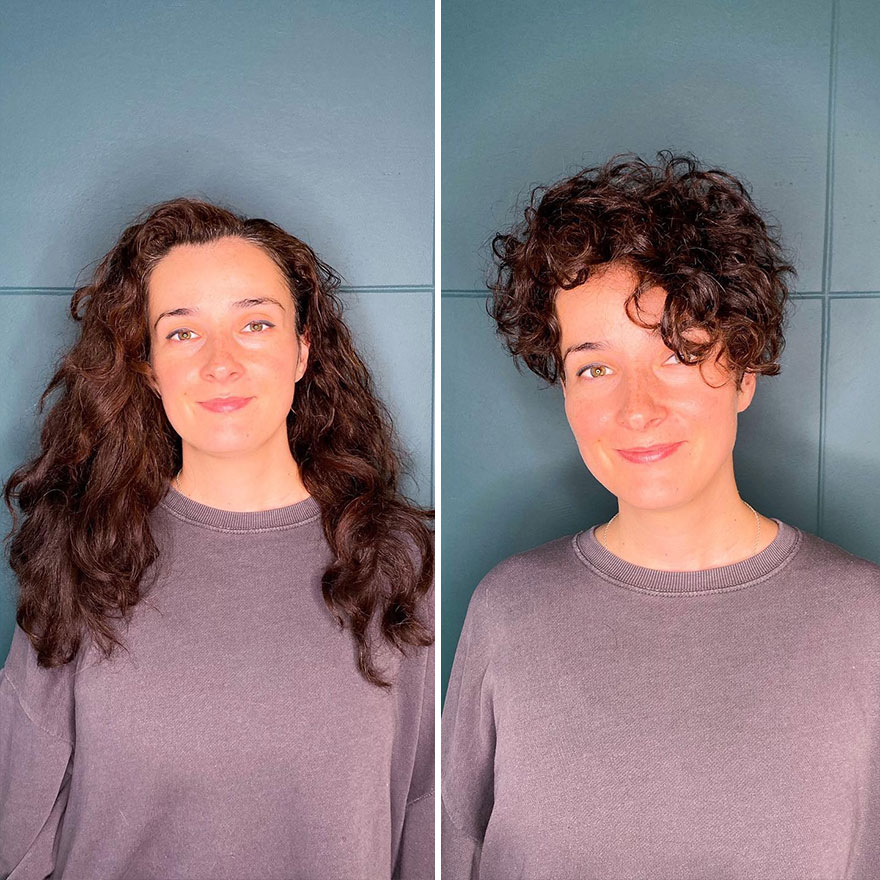 16.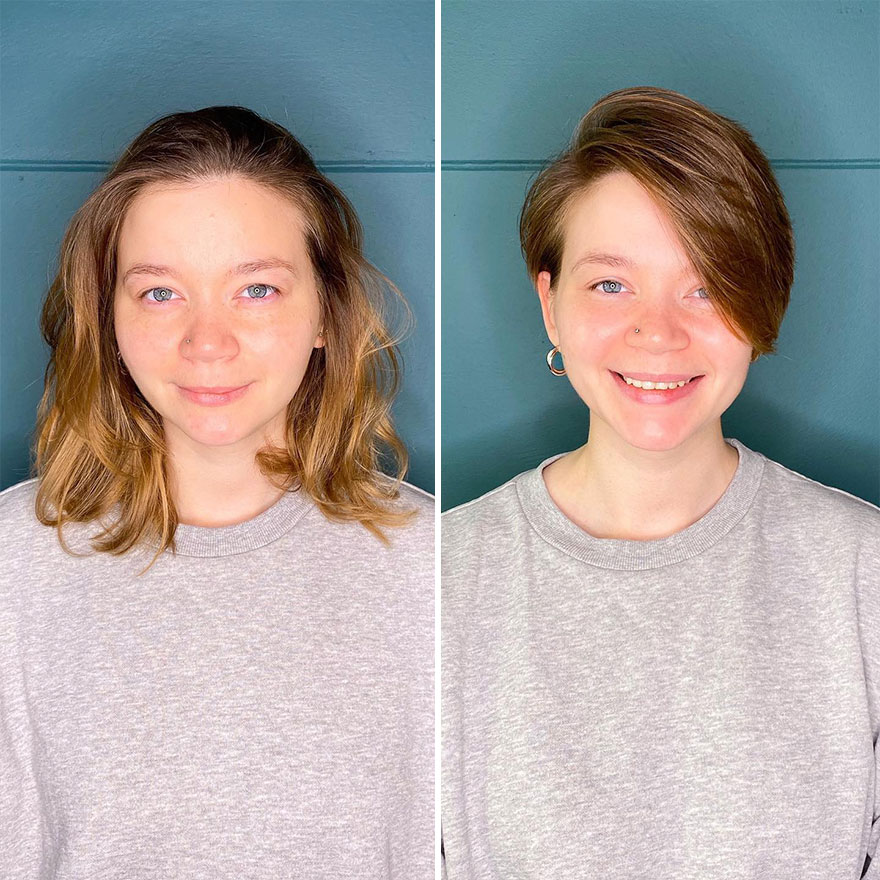 17.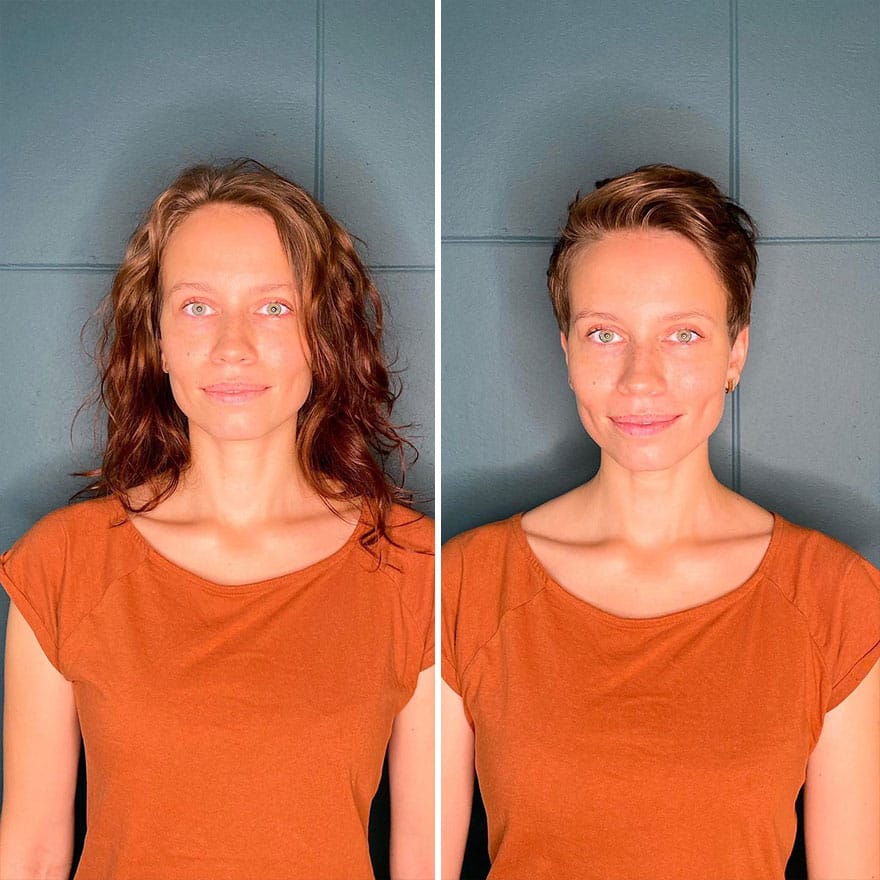 18.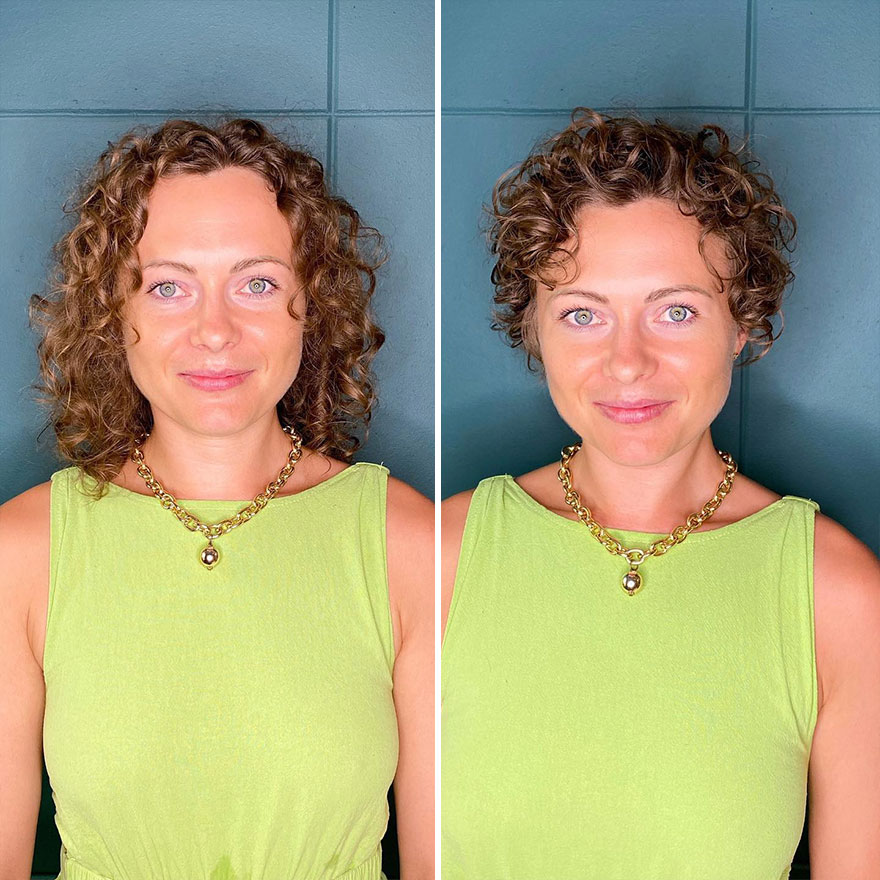 19.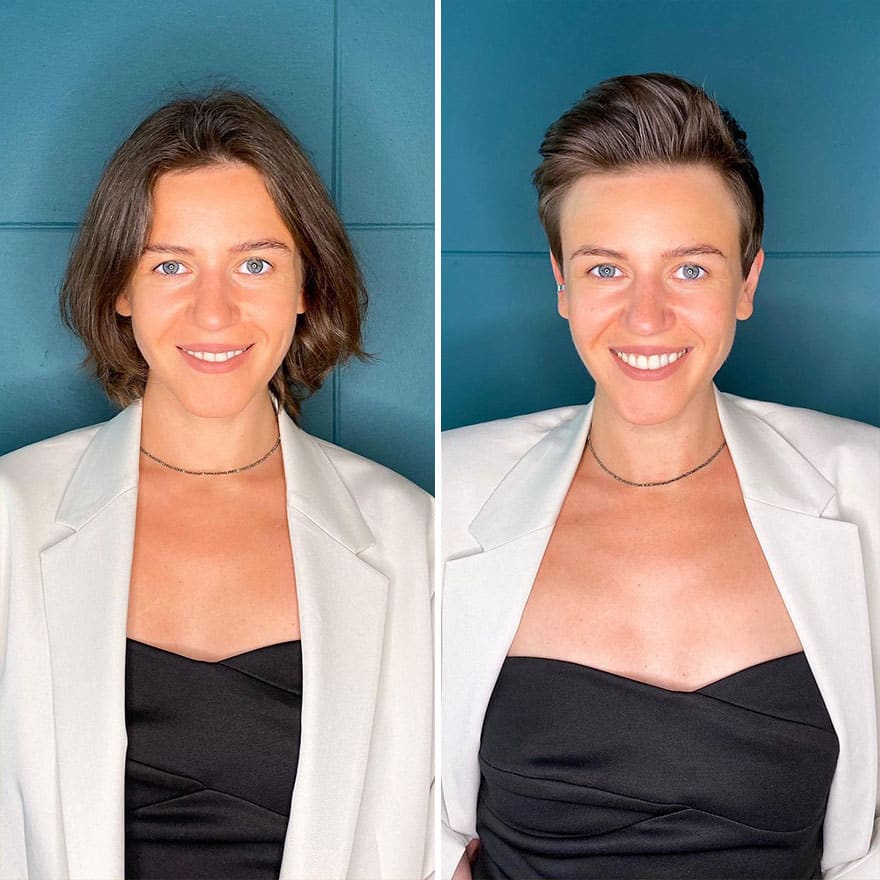 20.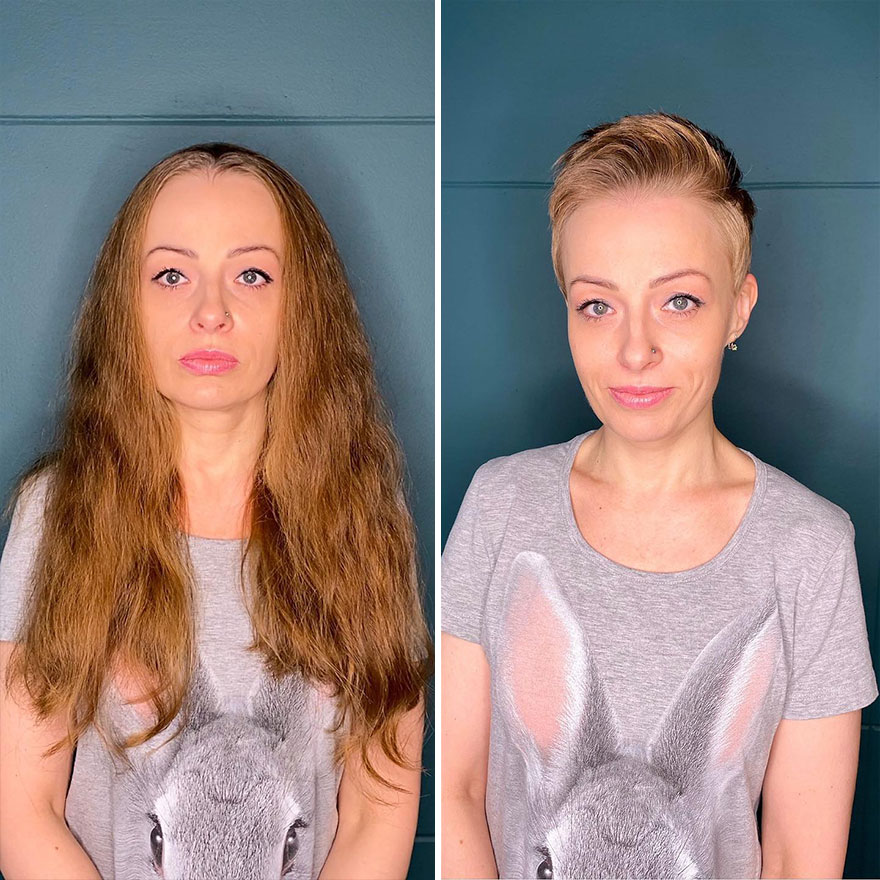 21.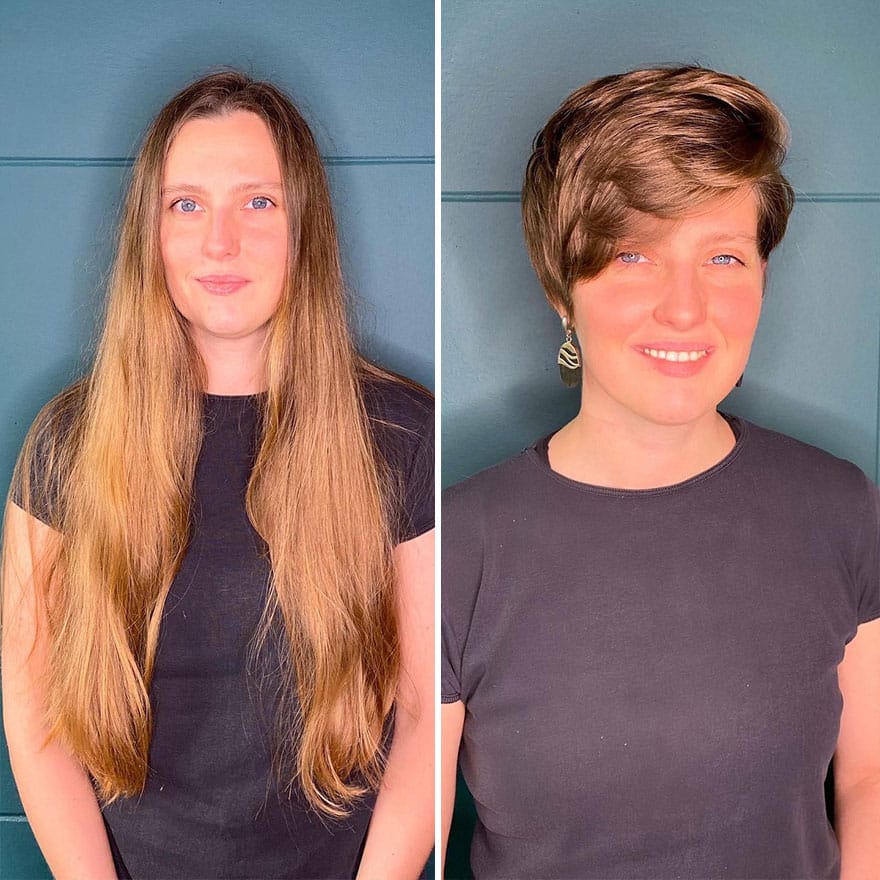 22.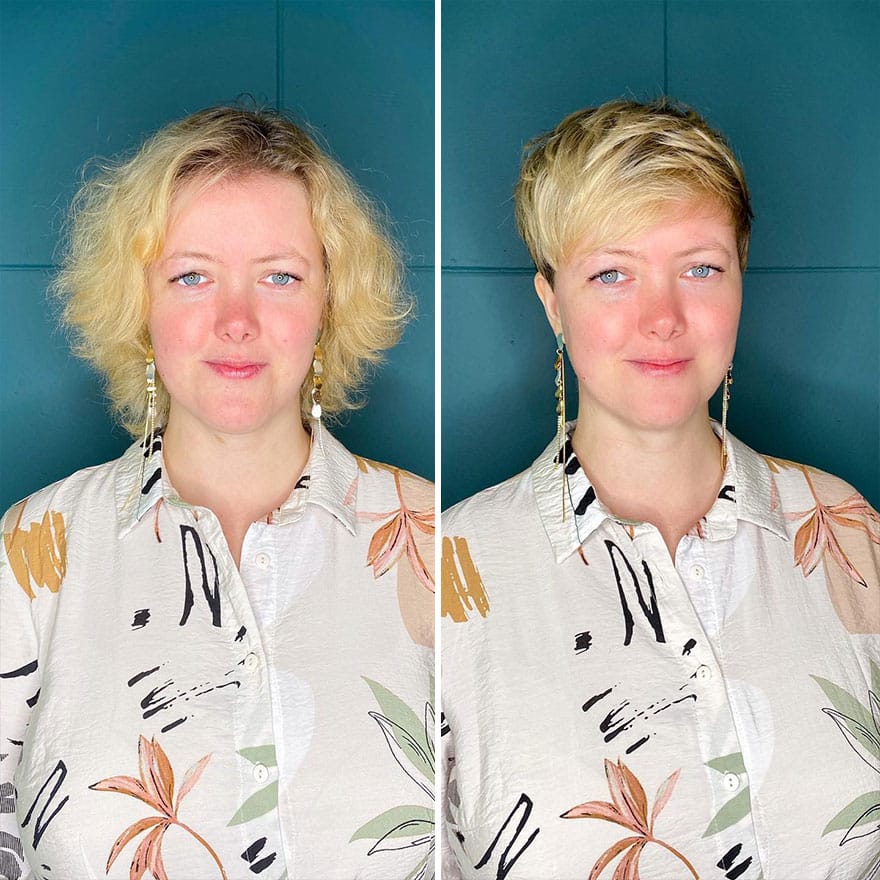 23.
24.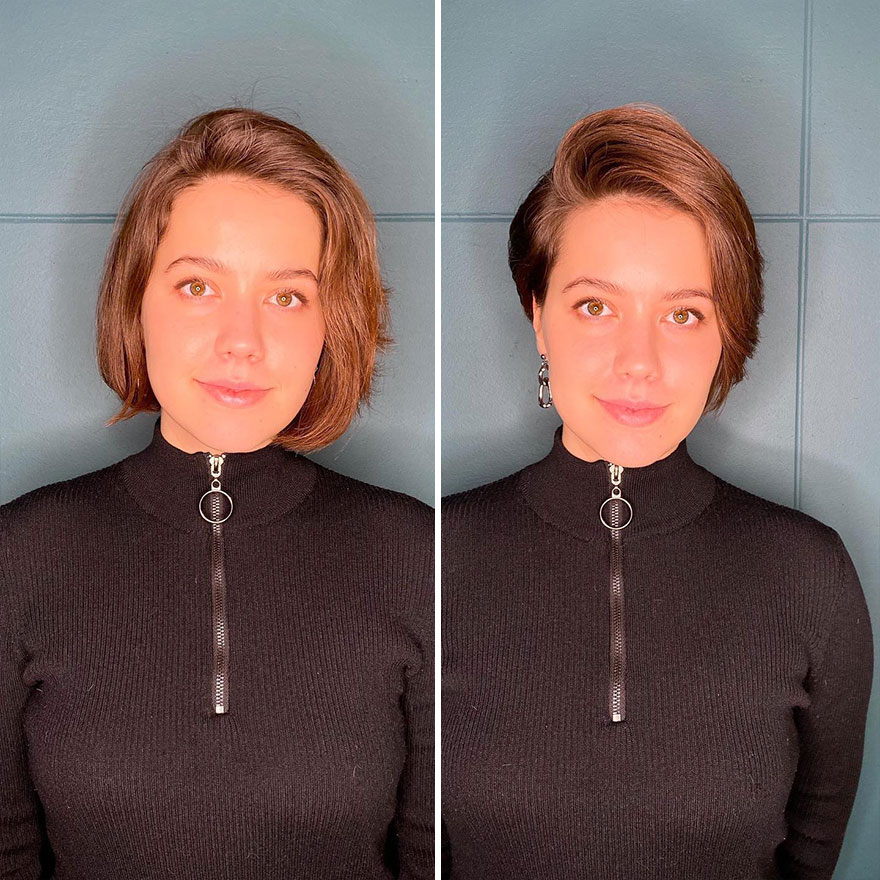 25.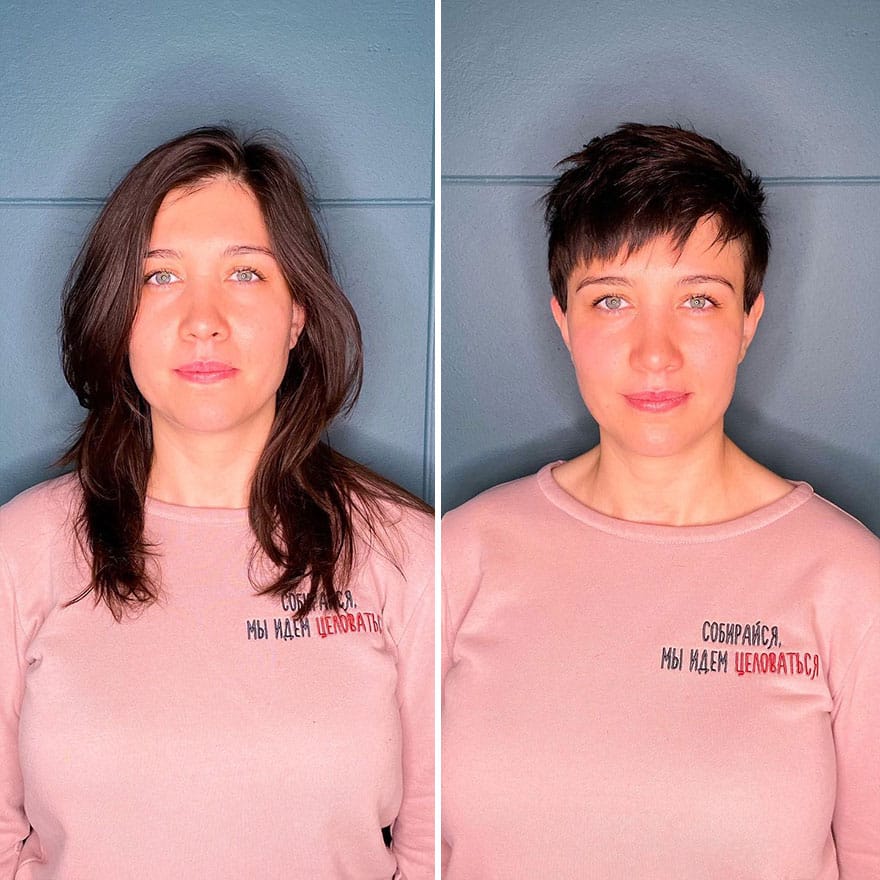 26.
27.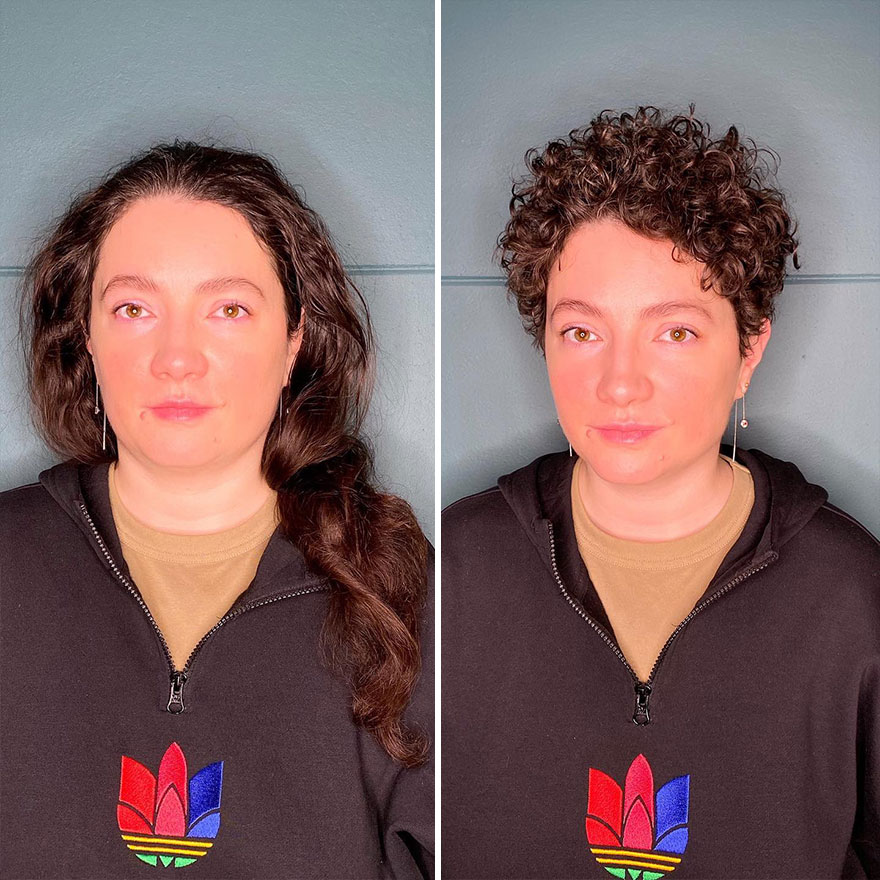 28.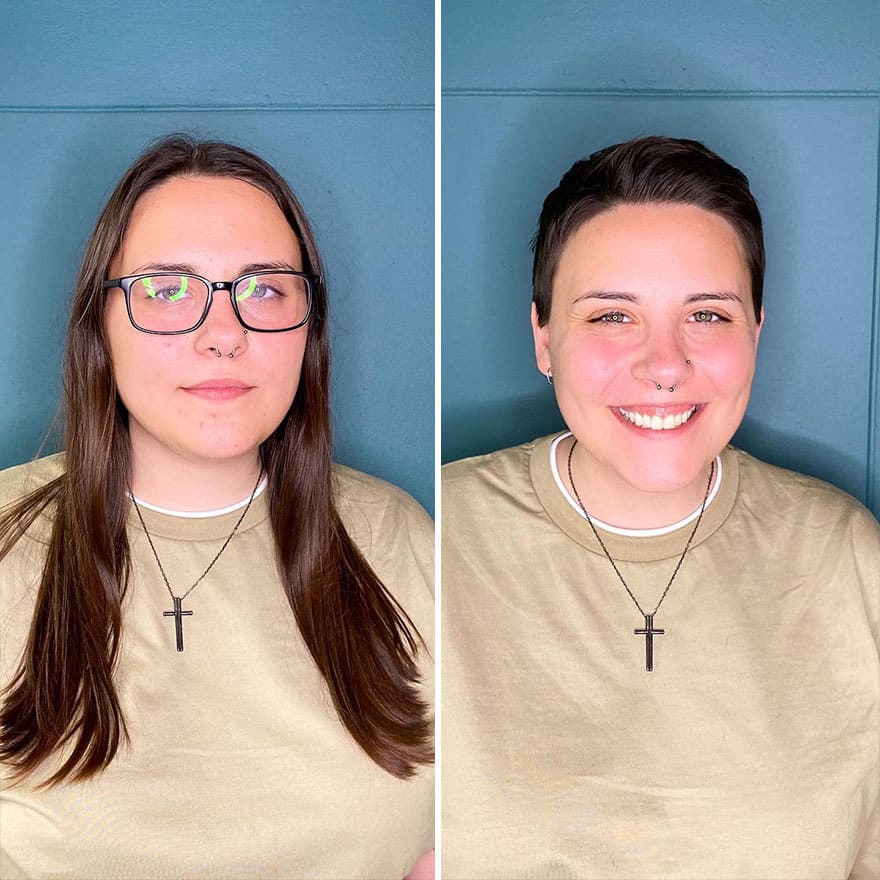 29.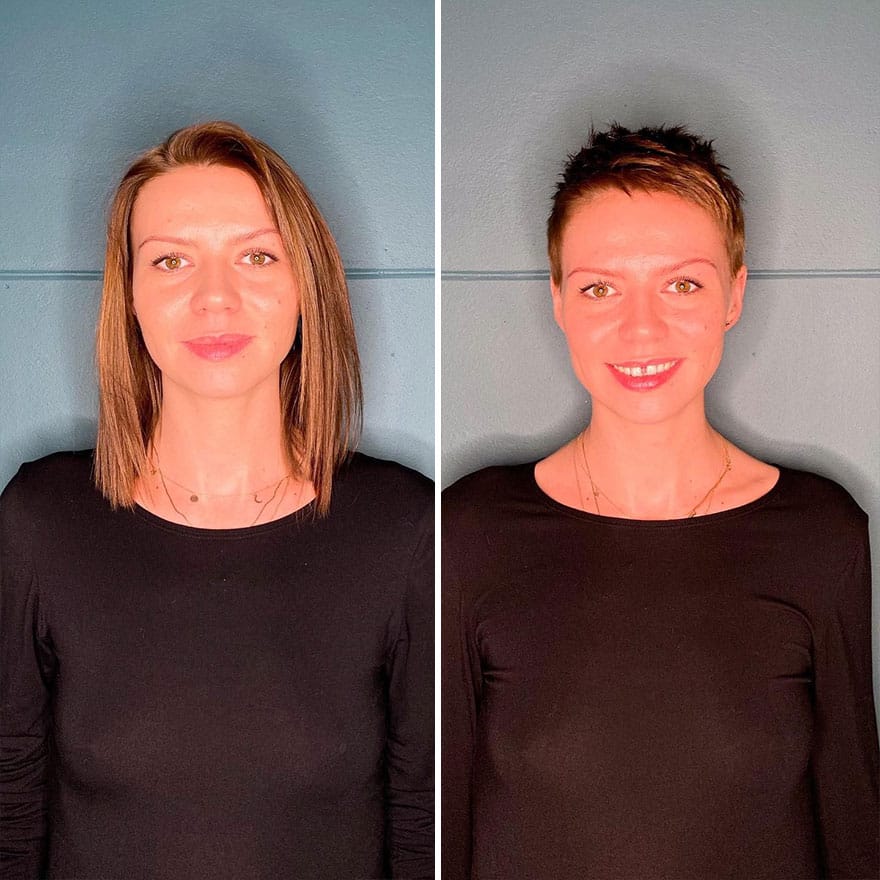 30.