Puppies are just like human babies. Human babies require a lot of attention and care so do puppies. Both of them dabble in spending a lot of their energy, keeping up with everything, and for the energy, they need a sound sleep.
These adorable puppies can be seen sleeping anywhere, anytime, and in funny positions. Some of these cuties sleep so tight and that too in unexpected positions which is often hilarious to see.
Here, are some sleeping puppy pictures that will surely make you chuckle. Scroll down to laugh out loud.
Puppy Sleeping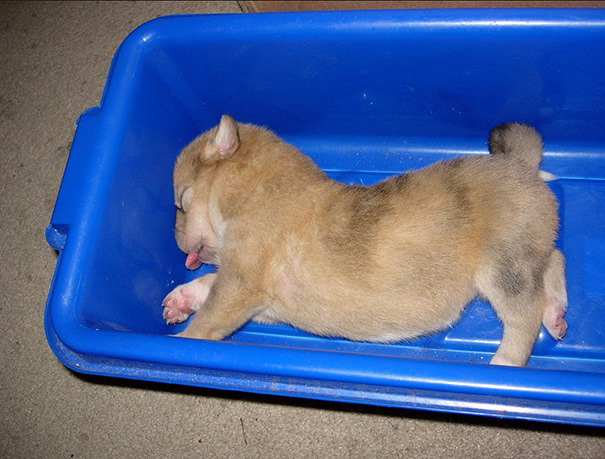 Sleeping Puppy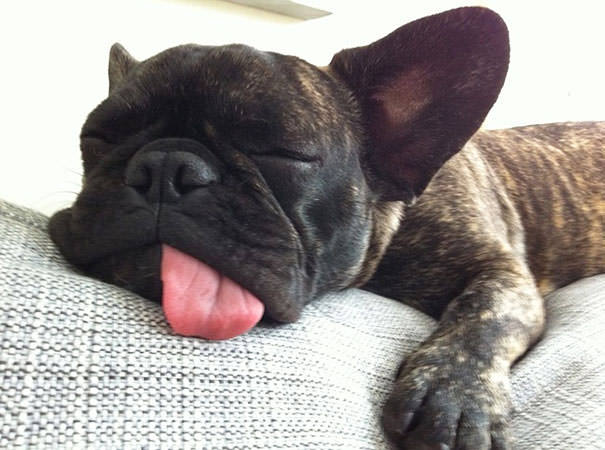 Loves to sleep in Attention mode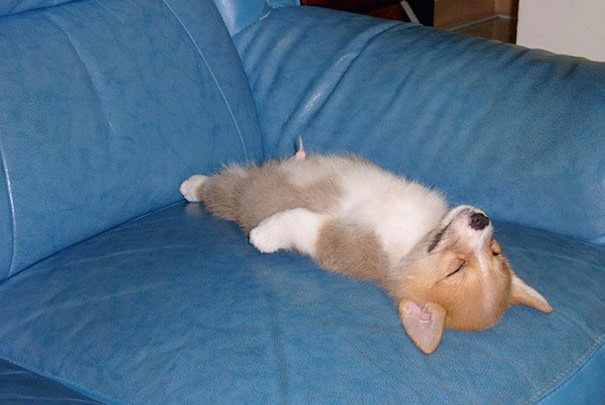 Take Your Puppy For A Walk They Said, It Will Be Fun They Said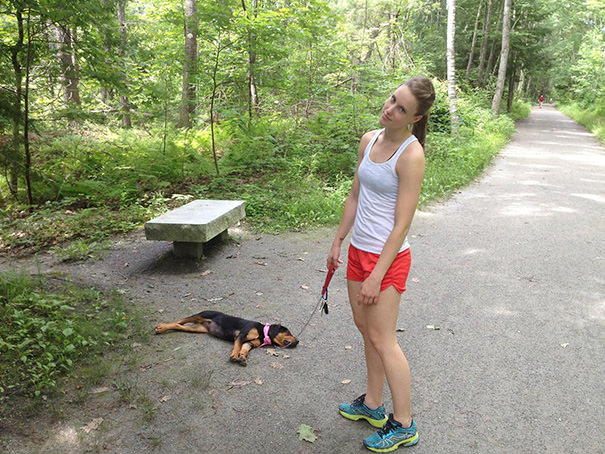 Perfect Spot To Take A Nap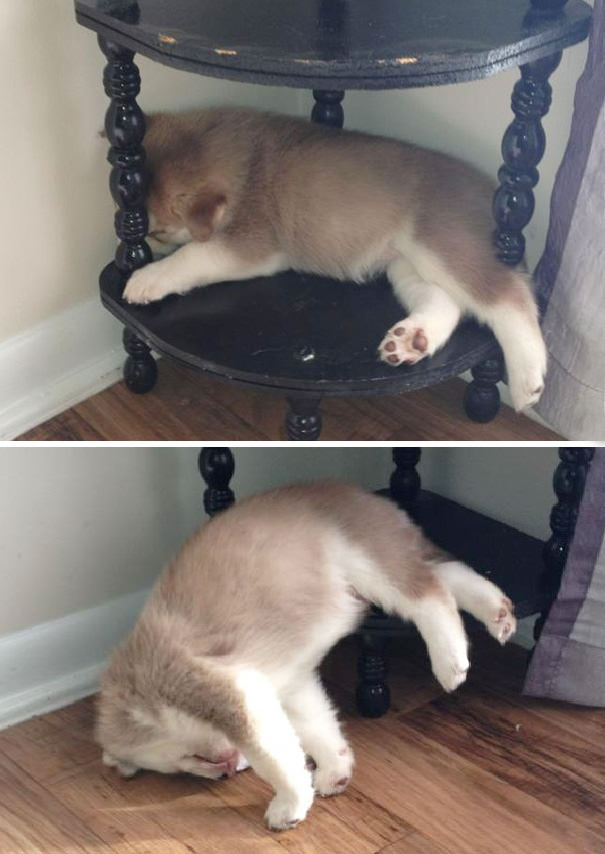 Sleeping Beauty
Mcguffin Goes To The Vet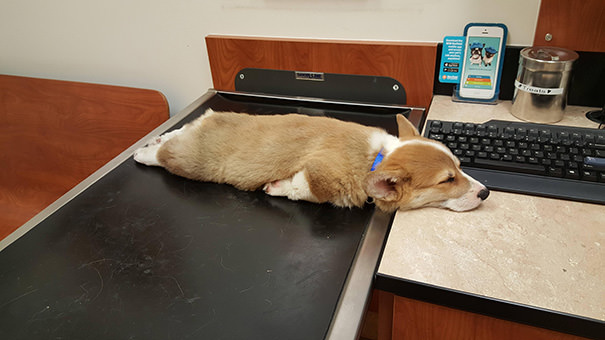 My Co-worker's Puppy Fell Asleep On Her Desk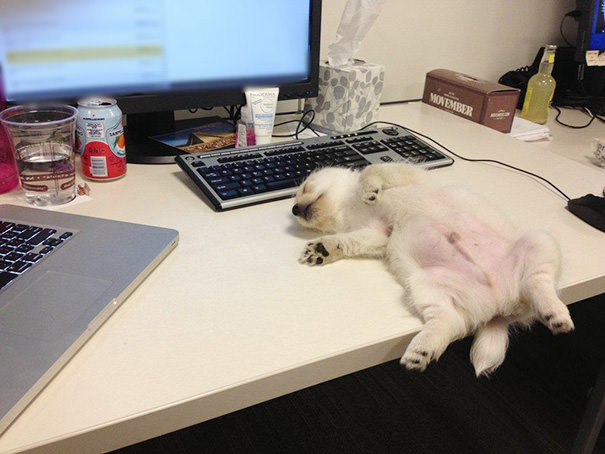 Puppy Is Sleeping In His Bowl
Peaches Sleeping On The Door Handle On Our Way Home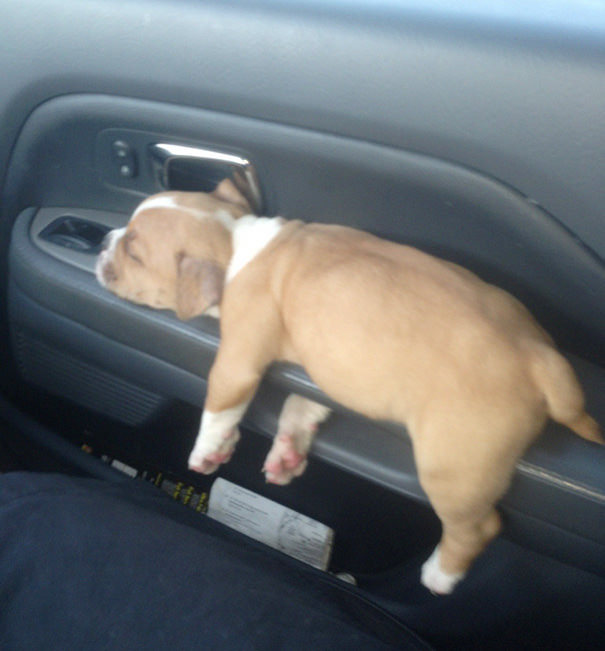 My Sister's Puppy Was So Tired, She Just Fell Asleep In Her Shoe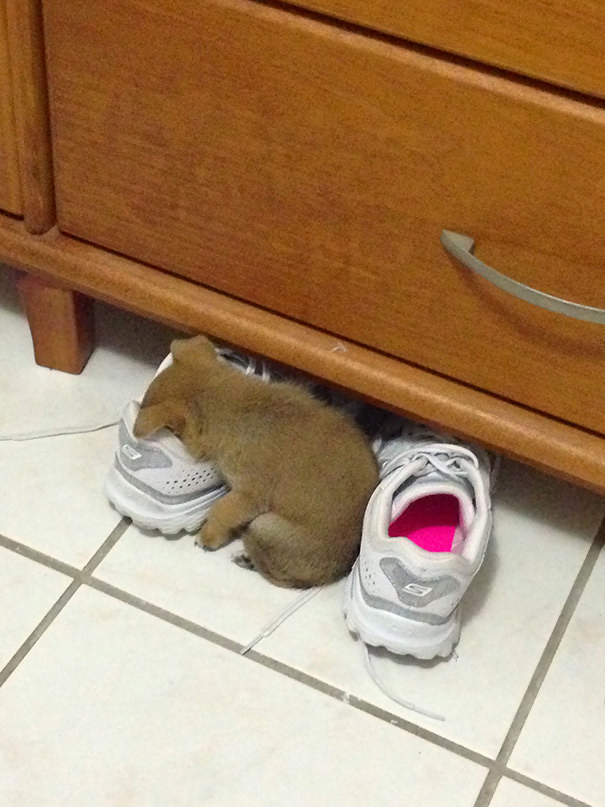 I Found My Puppy Sleeping Like This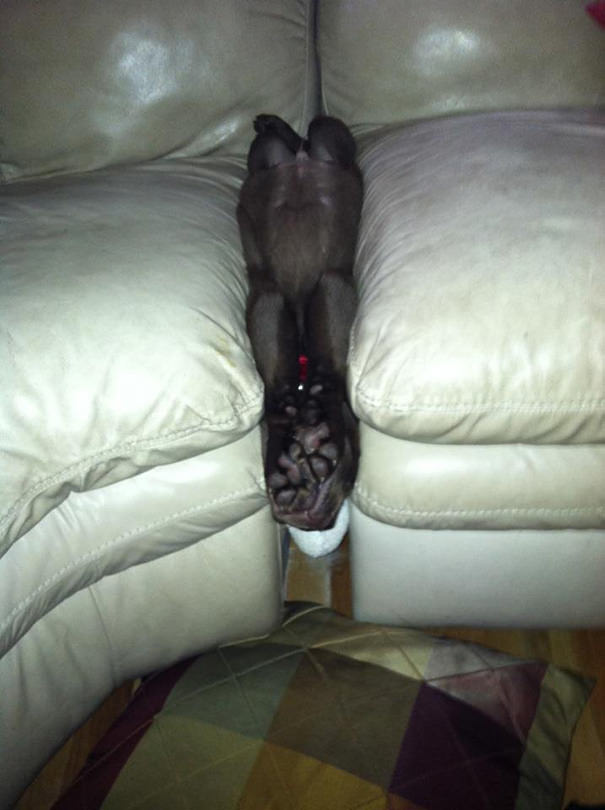 Weird Sleeping Pose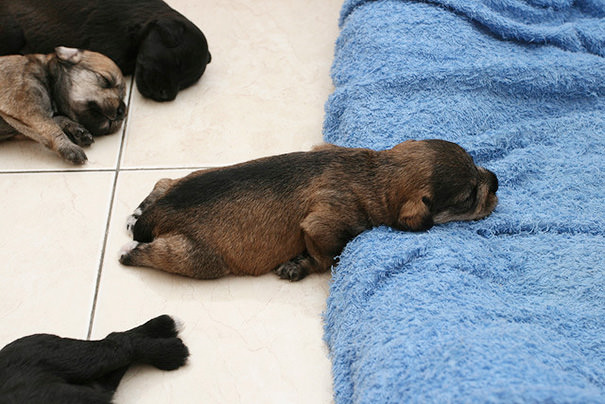 My Dog Is Sleeping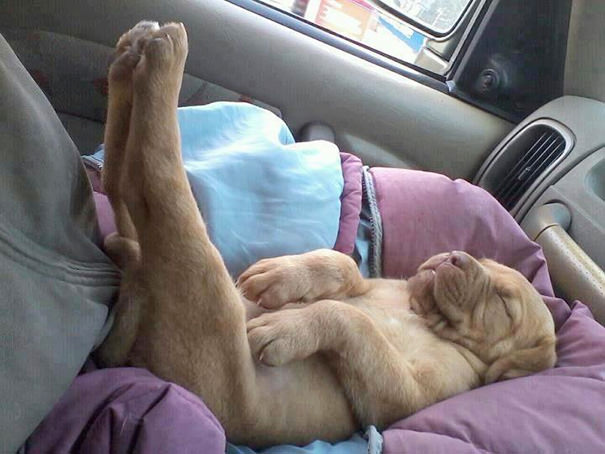 Croissant Has To Hide His Paws When He Sleeps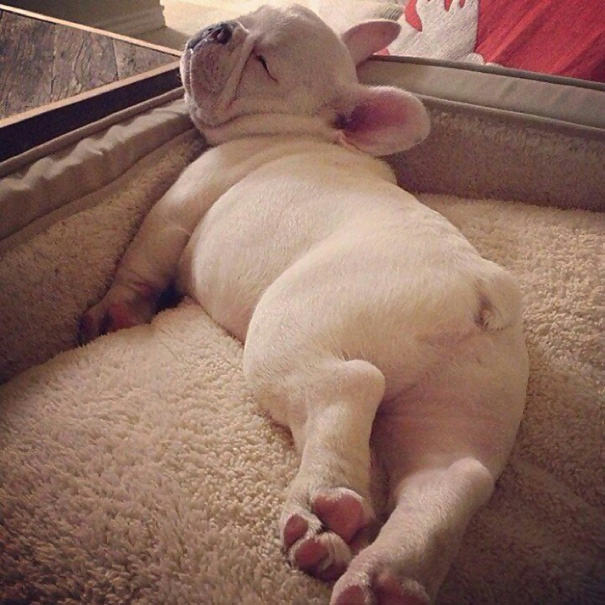 She Likes To Sleep In The Bowl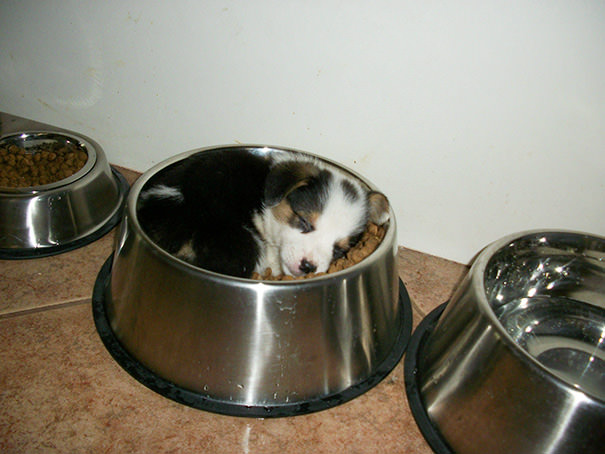 Puppies can fit themselves in any place. They are too cute to handle. No one can stop oneself from cuddling the little furry friends.
Sleeping Corgis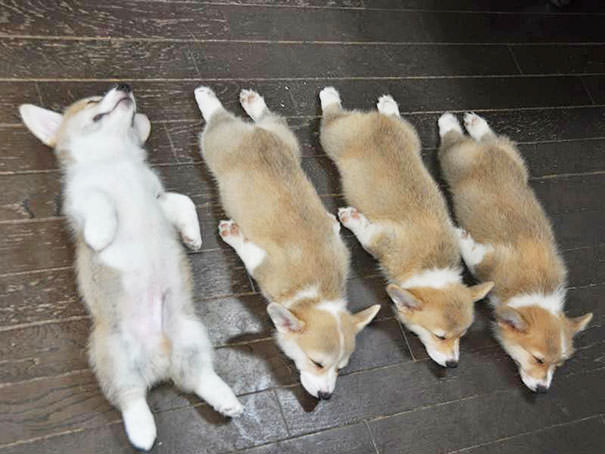 My Friends Dog Passed Out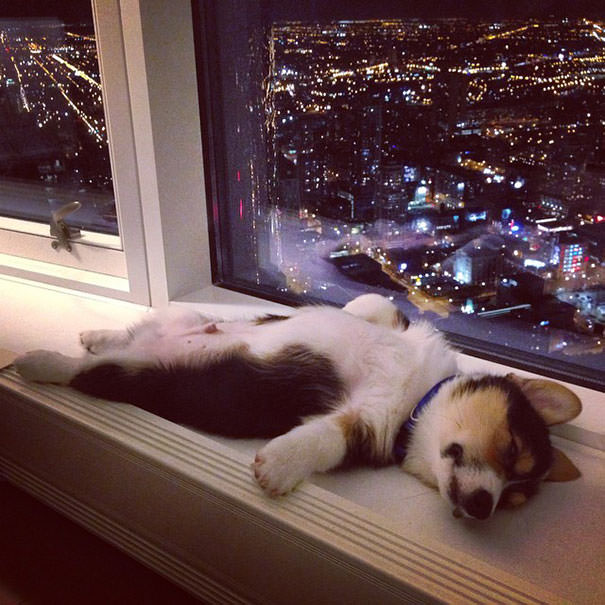 Siblings sleep Goal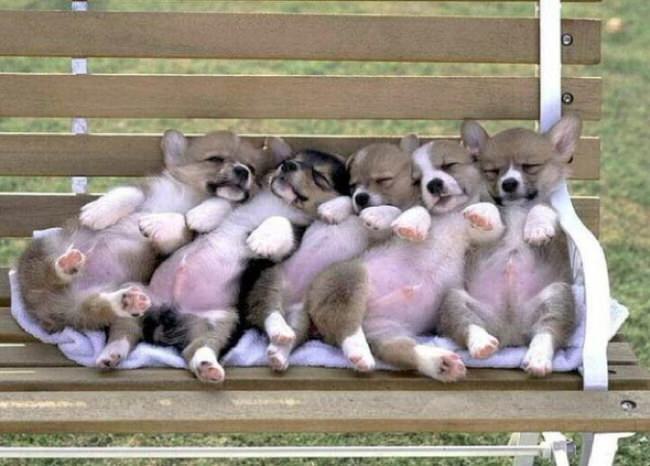 Puppy Sleeping On The Table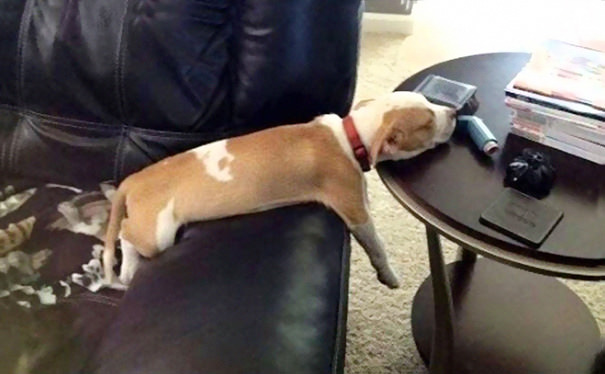 My Favorite Puppy Out Of The Littler Was This Little Sleepy Guy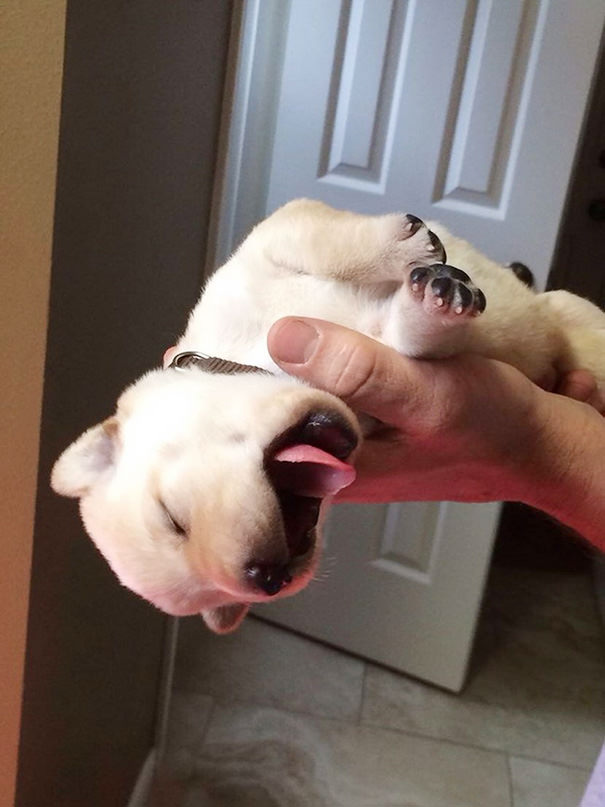 Do your pup sleep in adorable positions? Share your pup's sleeping pictures in the comment below.