Some people may have reached their best in high school, but the rest of us may still be at home. We would say that having a camera during this time was both a blessing and a curse. Here are some of our favorite photos from people's blunder years, from a very long straw to a wall of stuffed moose. Courtesy of r/blunderyears.
1. Posing With A 'Ferrari'
My neighbours got a new car and I thought it was a Ferrari so I got my little brother to take a picture of me posing in front of it. For YEARS I told people that my neighbours growing up had a Ferrari. Just found the pic in an old album at my grandma's and yeah, that's a Dodge Neon… from blunderyears
2. Showing Off Yo-Yo Skills In Middle School
My 6th grade pic. Peak 90's. I have ZERO regrets. from blunderyears
3. A Clear Phone And Track Suit In The '90s
"Hello? This is the 90's, it wants its clear phone and track suit back." (My partner in peak 90's middle school fashion) from blunderyears
4. Belonging On A Mug
I can't believe my grandma thought this face belonged on a mug, yet here it is. Still. After all these years. from blunderyears
5. The Straw That Broke His Back
My uncle being embarrassed of me trying to sip some soda in public from blunderyears
6. An Epic Photo From Circa 2006
Sometime between 05 and 07, I remember I got to choose the background and which weapon I posed with from blunderyears
7. If Adventure Has A Name
This was edited for me at a theme park in 2004. I genuinely couldn't understand why everyone was laughing. from blunderyears
8. The Effects Of Eminem
The effects of too much Eminem on my little brother in the 2000s. from blunderyears
9. Junior And Senior Prom
Prom '03 + '04, what a difference a year makes from blunderyears
10. Don't Hate The Player
My senior yearbook photo 😎 I thought that quote was so funny from blunderyears
11. Many Stuffed Moose In '92
Me and my mom with a bunch of stuffed moose – December 1992. I loved that vest. from blunderyears
12. JCPenney Photo Shoot In 2001
My senior pics done at JC Penny 2001, Prince of the Mother Fucking Forest. from blunderyears
13. Posing With A Dalmatian In 1998
Thanks to my sister, I completely embraced goth culture in 1998 from blunderyears
14. The Bolo Tie In The '80s
15. A Photo Shoot In 2006
in my bedroom, 2006. my sister was the one who wrote 'butt' all over the walls. from blunderyears
16. A Wholesome Valentine's Day
Valentines day 2014 – Thought posting a romantic dinner in my fanciest suit with my grandma would be hilarious from blunderyears
17. Two Best Buds
Thank you Facebook for reminding me of my profile picture from 9 years ago from blunderyears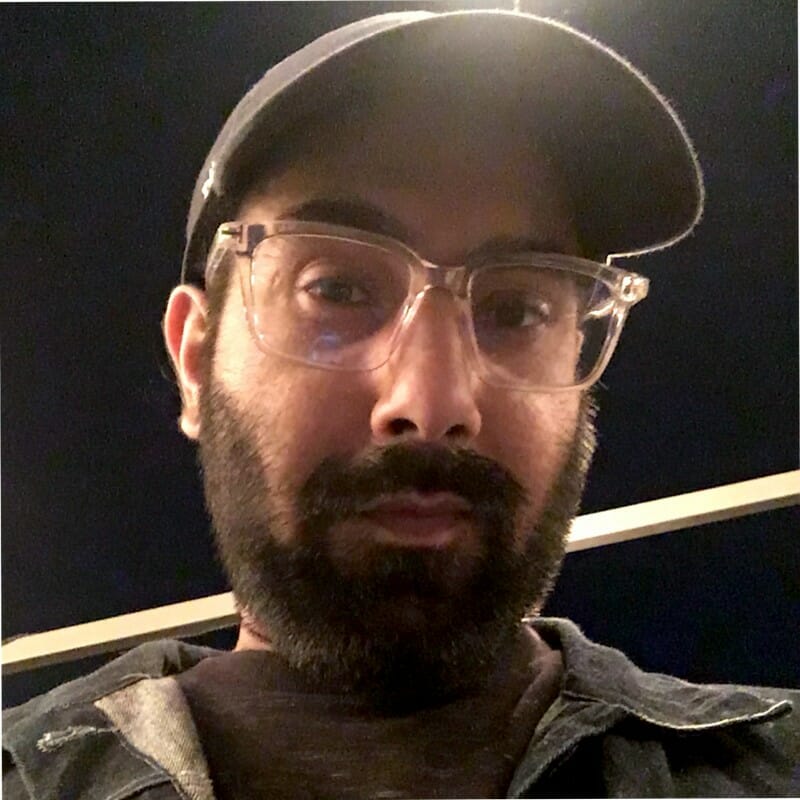 Fascinated by everything that goes beep. Strong passion for music, tech, and all things Marvel.