The Chicago Bulls' guard and forward Zach LaVine might get traded to the Philadelphia Sixers this summer. The Bulls are out of assets and they are needed to make trades to land a few on their side now. They struggled a lot last season, and now only a few changes to their roster can fix things and for that, they would need some assets.
The Sixers' James Harden has requested a move to the Clippers this summer. Since the player is determined to join another team and has reportedly sworn to never put on a Sixers jersey again, they might as well trade him. Can they send him to the Bulls so as to land Zach LaVine which might prevent Joel Embiid from requesting a trade even if Harden leaves?
Here is all the information you need about the trade between the Philadelphia Sixers and the Chicago Bulls involving Zach LaVine.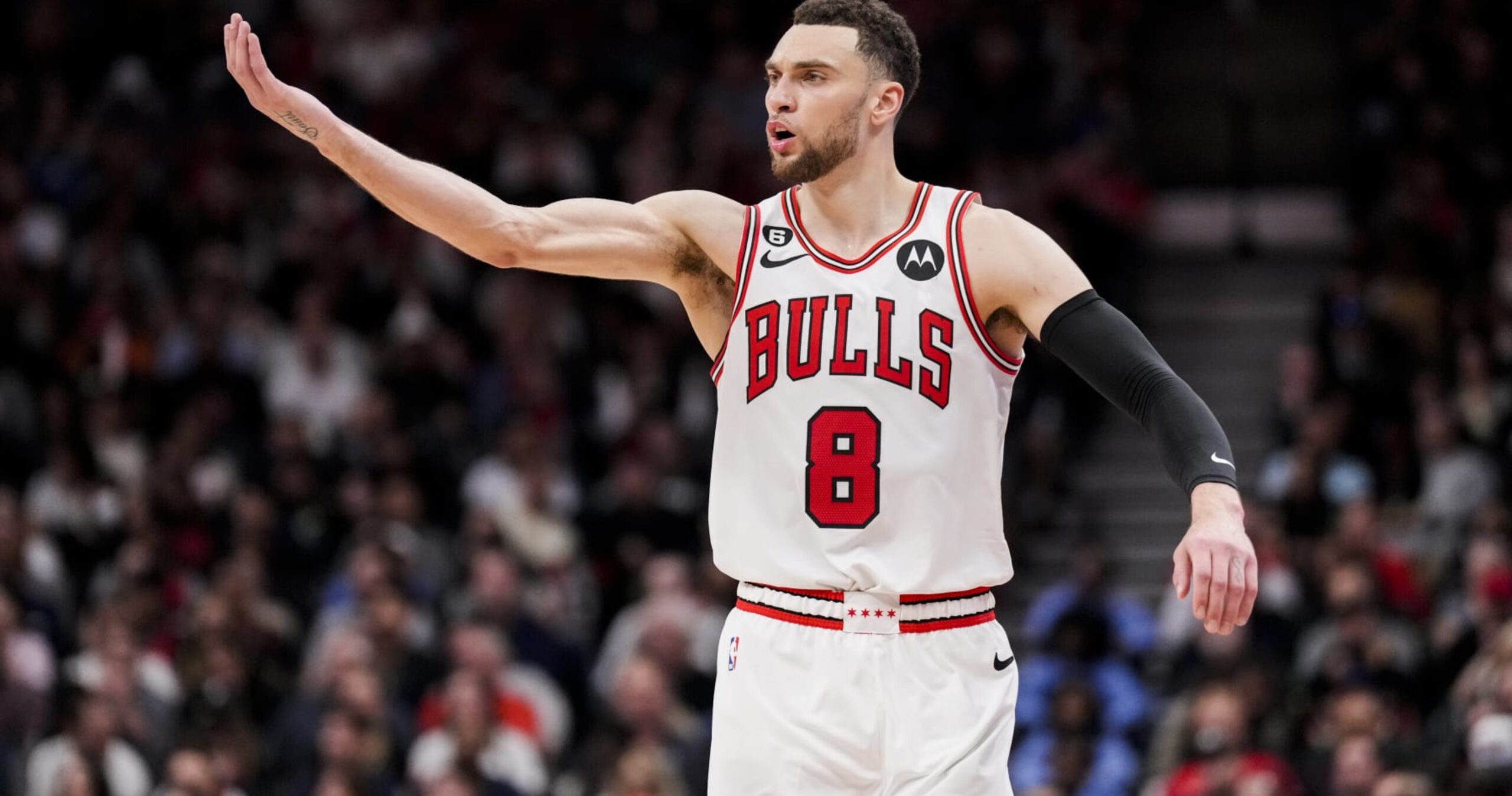 What would the Sixers offer for Zach LaVine?
The Sixers are expected to offer James Harden, Furkan Korkmaz, and a first-round pick each from the years 2026,2028 and 2030 in exchange for Zach LaVine.
This deal gives the Bulls the assets they need to improve their squad, while the Sixers would flip their star for another quality player. In 2022, Zach LaVine signed a 5-year / $215,159,700 contract with the Chicago Bulls, including $215,159,700 guaranteed, and an annual average salary of $43,031,940.
The #Bulls should make a run at 'disgruntled' #Sixers Joel Embiid who now removed 'Philadelphia' from his profile.

Bulls Trade: Zach LaVine, 2027/2029 1st round picks, pick swaps.

Sixers Trade: Joel Embiid pic.twitter.com/HvtmvZ4NrE

— Die-Hard Chicago Bulls Fans (@DieHardCBfans) August 15, 2023
Why would the Bulls let Zach LaVine go?
The Bulls are killing two birds with one stone here, on the one hand, they are landing a star player, and on the other hand, they are acquiring assets which they would need for the rebuild. James will surely make the Bulls a better team, and the Bulls should be happy to get him at a very cheap price.
James Harden 'no longer wants to play for Philadelphia and has no plans of taking part in training camp,' per @sam_amick

76ers ended trade talks earlier today 😳 pic.twitter.com/GRGcLQsvix

— Bleacher Report (@BleacherReport) August 13, 2023
Why would the Sixers like to sign Zach LaVine?
The Sixers would prefer this deal because it gives them a star player to pair with Joel Embiid, and they will avoid the rebuilding phase. There were talks that Joel Embiid might request a trade if James left since it would weaken the Sixers, and Embiid would not like to waste his prime years with a struggling squad.
This deal might fall off if the Sixers manage to convince James to stay but that looks very unlikely after he called the Sixers' general manager a liar in public. Will the Bulls and the Sixers agree to the deal? We'll keep you updated.