Kids are cute so are dogs. But together they are super duper cute. And the furry angels love their tiny humans a little more (you might even get jealous). Whether it's playing, sleeping or eating, kids and dogs love to be together. Probably that's why the Internet is filled with their adorable and paw-sitive pictures. Awww!
Since dogs are high on energy all the time and kids like to do weird things, they get along very well. But there is something more you should know about their pure friendship. According to research, it has been seen that kids who live with dogs, develop a sense of responsibility, love, and care towards other living things. 
But remember that if you have kids and dogs, you should teach your child how to behave. It's because kids are too small and they don't realize when they have started irritating dogs. And when this happens, things might get worse. So all you have to do is reach your kids to respect the furry angels and watch the pure friendship between them. 
While you do so, you can scroll down and check out the heart-melting pictures of kids and dogs.
#1 Human Cold. Must Cover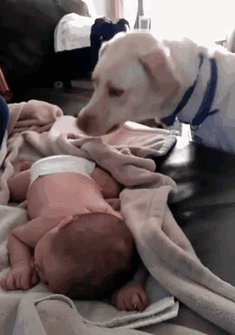 #2 A Girl And Her Pup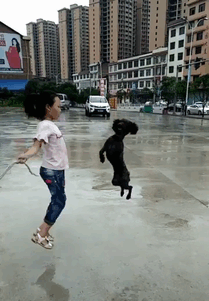 #3 We've Been Looking For A Buddy For Our 10-Year-Old Son For A Few Weeks And Yesterday We Found The Perfect Match!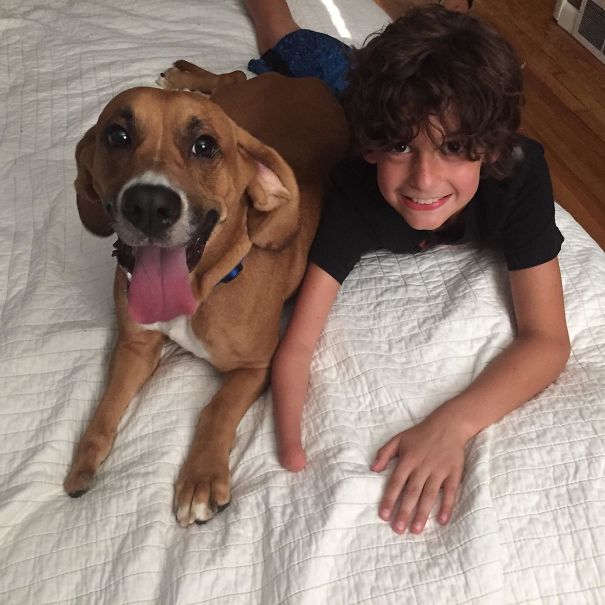 #4 Dog Was Sad About The Cone, Thankfully Someone Was Willing To Cheer Him Up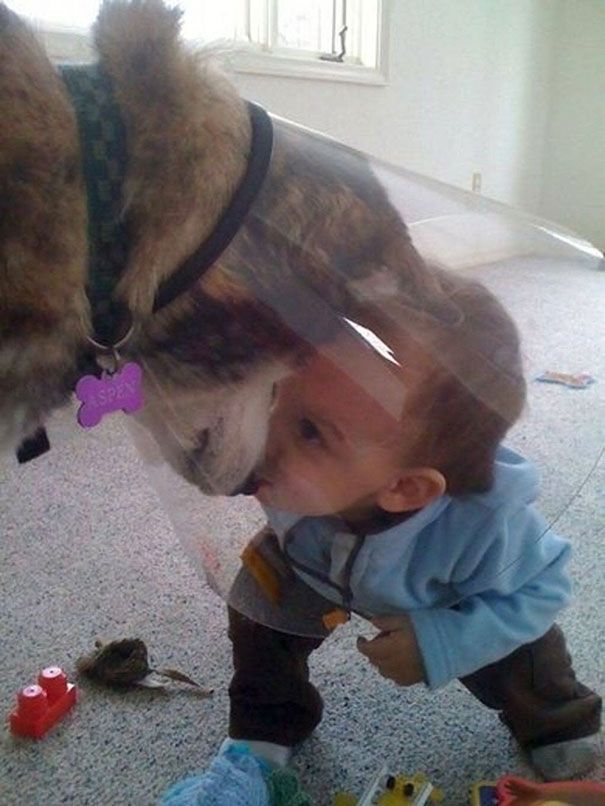 #5 Samoyed Puppy And Baby, Partners In Crime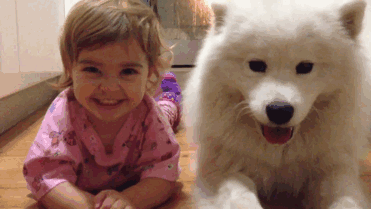 #6 Life Of Friendship Ahead Of Those Two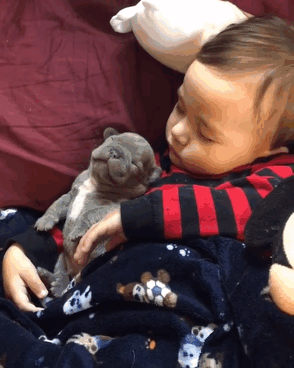 #7 When She Comes Home From A Long Day At School, Having A Bad Day, Been Told Off Or Sad… She Cuddles Her Best Friend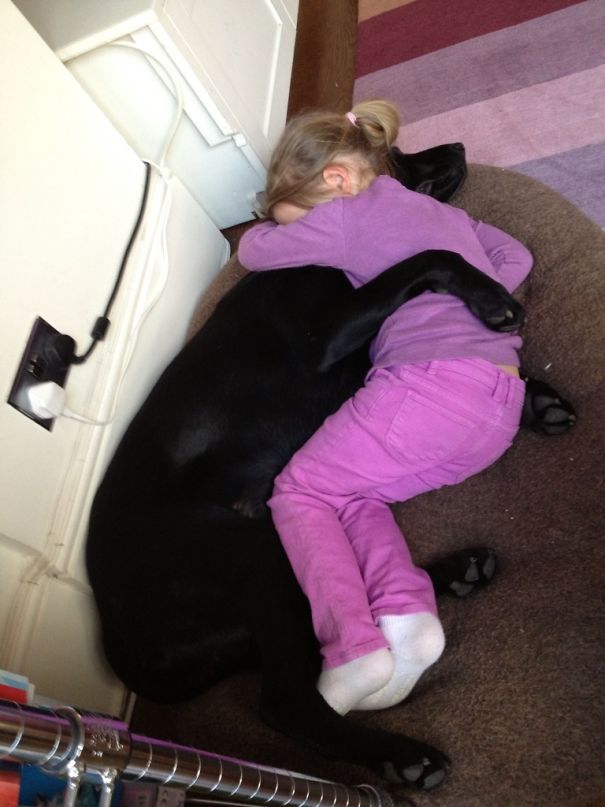 #8 My Daughter Wanted To Be A Sheepdog For Halloween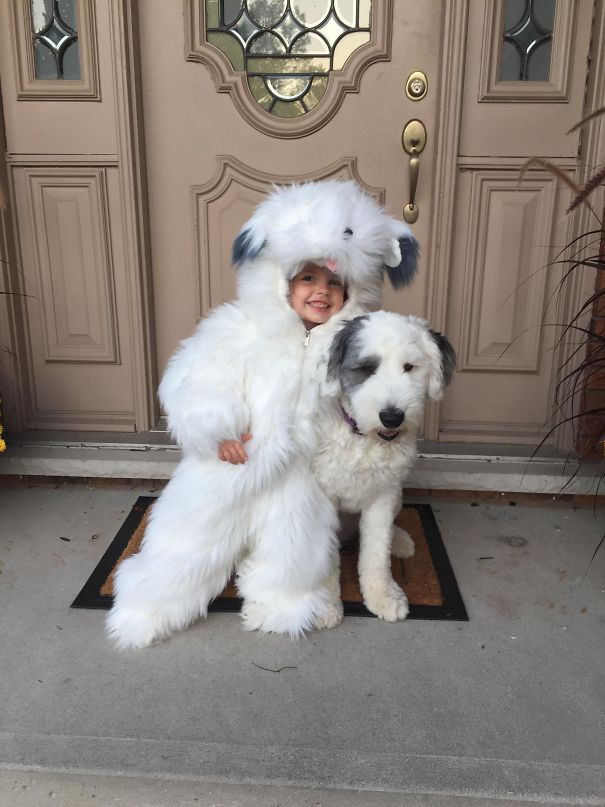 #9 My 7-Month-Old Son Was Sitting Playing When My Wife's Great Pyrenees Walked Up And Sat Beside Him. One Of The Greatest Moments That I'm Thankful To Have Captured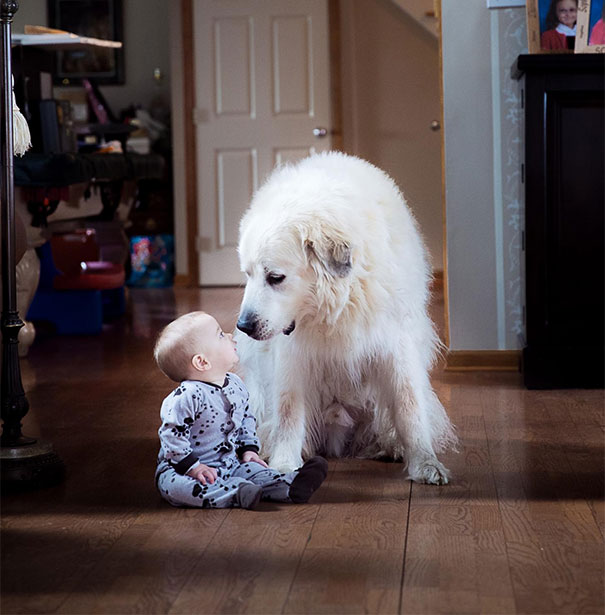 #10 Doggo Can't Stand When My Son Goes To School. She Sat On Him This Morning So He Wouldn't Leave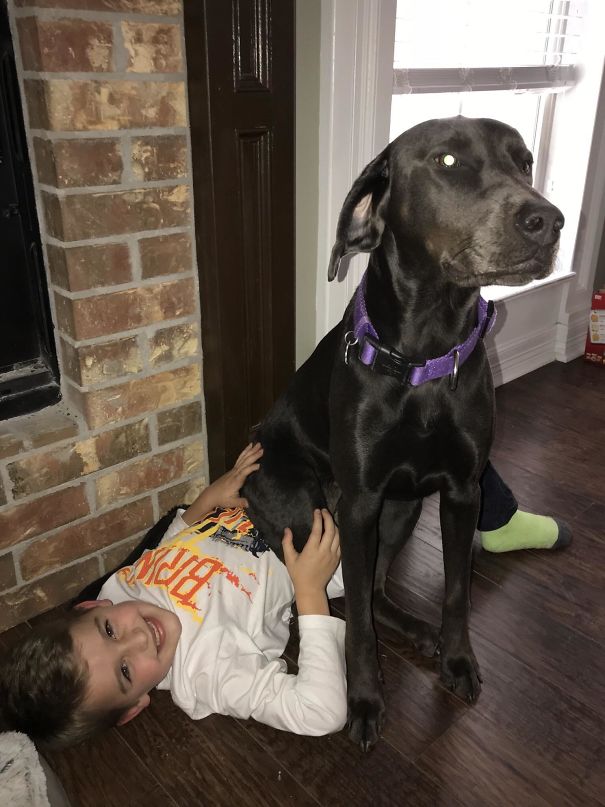 #11 He Doesn't Look Anything Like Us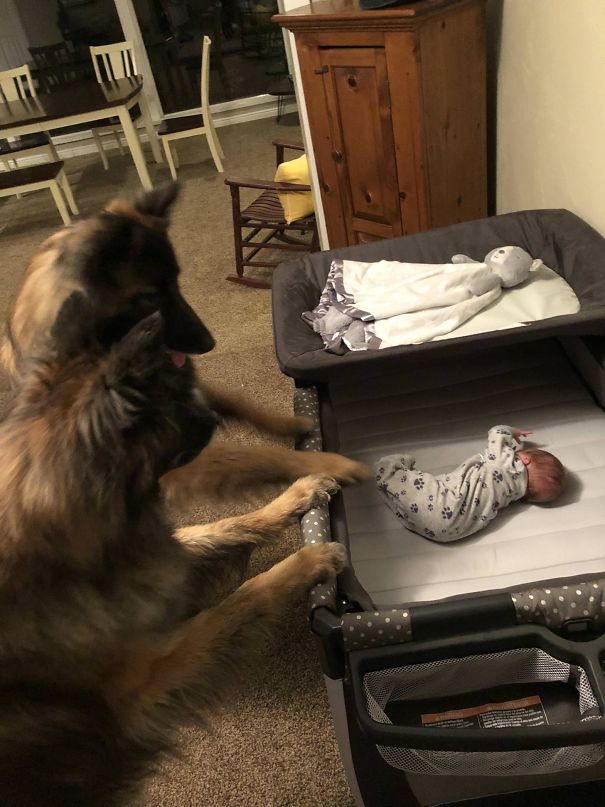 #12 My Son And Our Dog 20 Minutes After We Adopted Her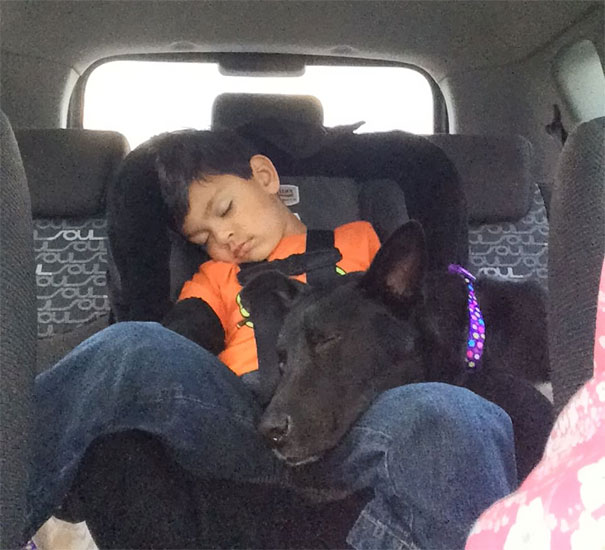 #13 I Think We Found Our Babysitter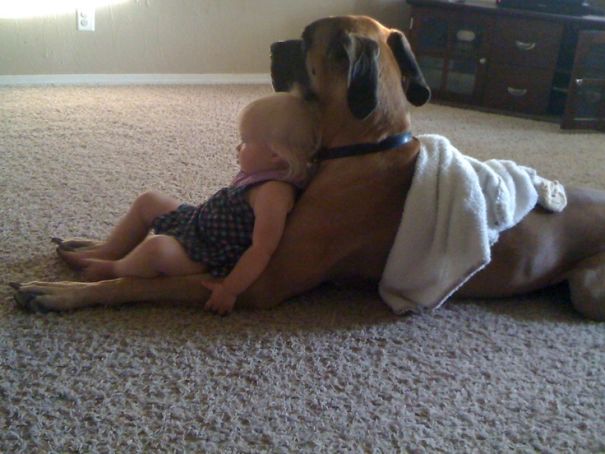 #14 Even If My Son So Much As Cries, He Rushes In To Save His Life. Best Buds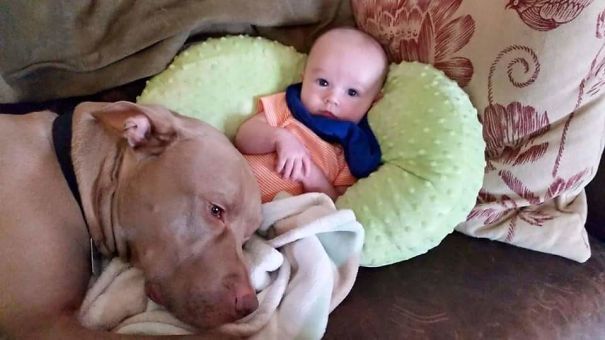 #15 My Son's Always Been A Hugger. My Dog Wasn't Totally Comfortable With That At First, But He's Come Around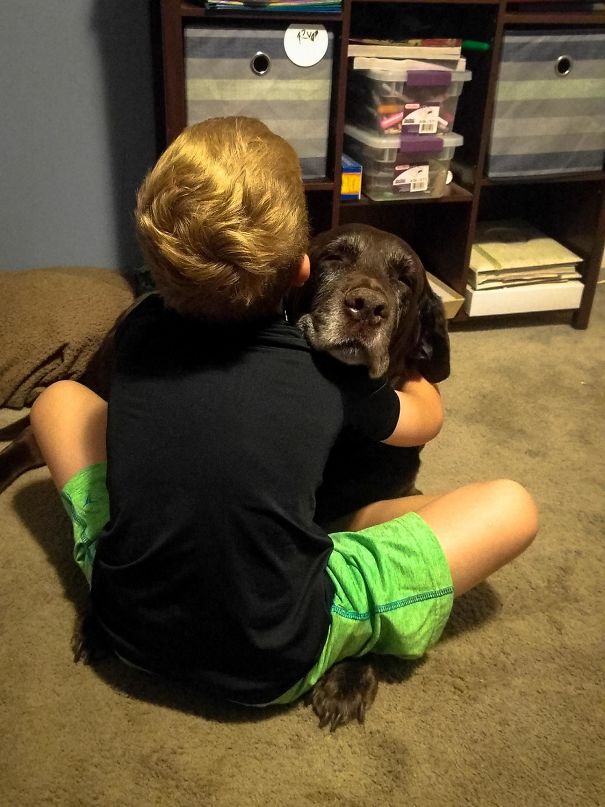 #16 3 Years Of Friendship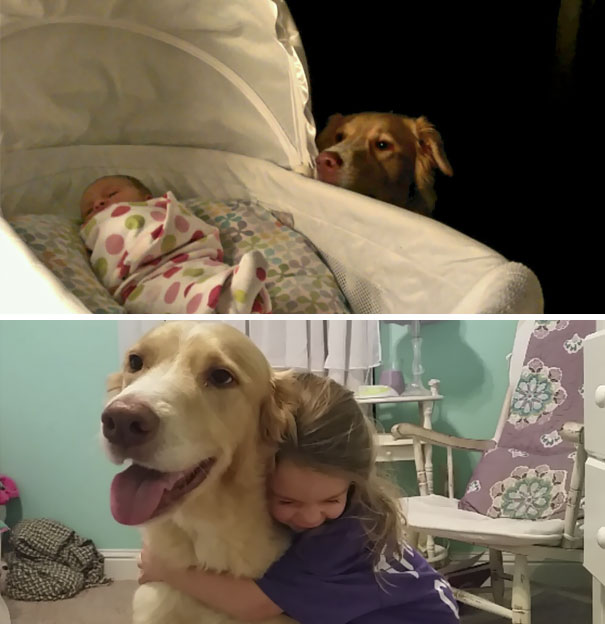 #17 My Daughter Is Home With A Fever. Puppy Therapy Has Commenced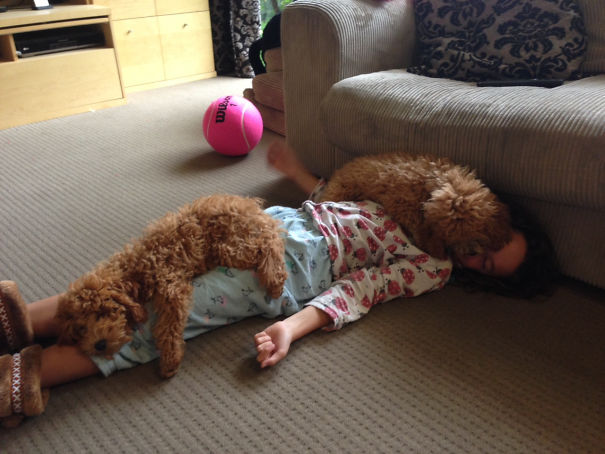 #18 My Pup And I, Circa 1988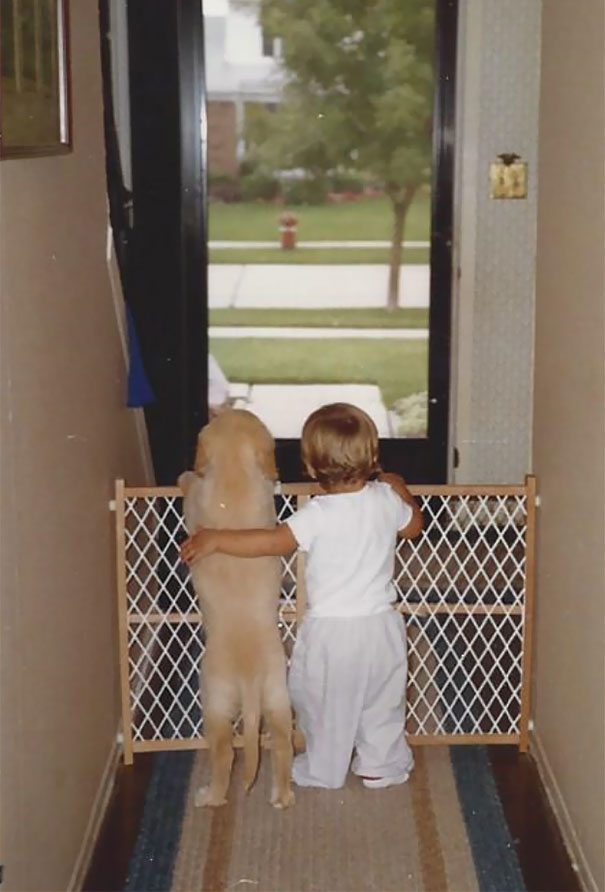 #19 These Two Are Inseparable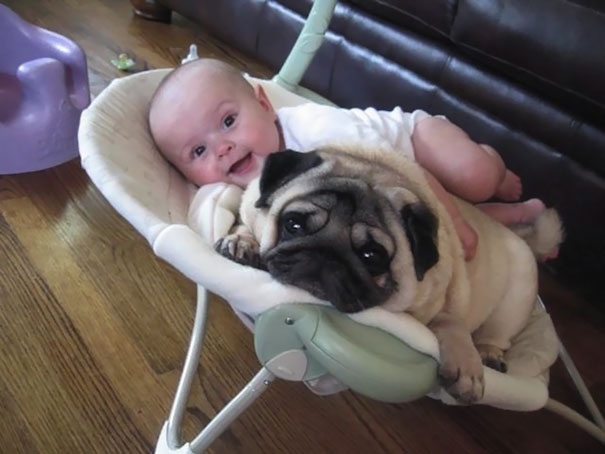 #20 My Nephew And His Yellow Lab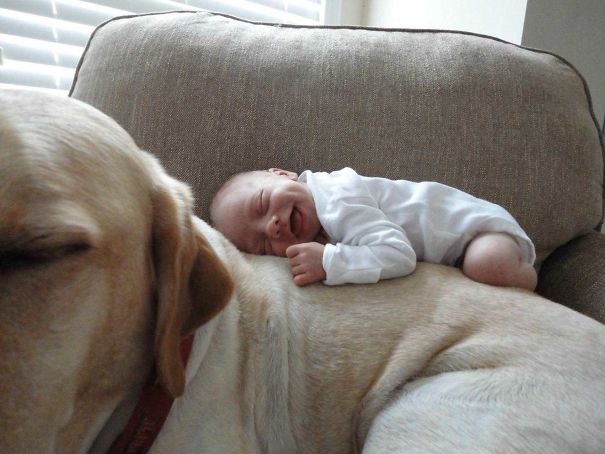 #21 Home From School With The Flu. Asked My Son Why The Top Of Our Teacup Chihuahua's Head Was Wet When They Woke Up From Nap Time. He Said, "I Licked Him. I Wanted To Say 'I Love You' In His Language So He Would Really Know"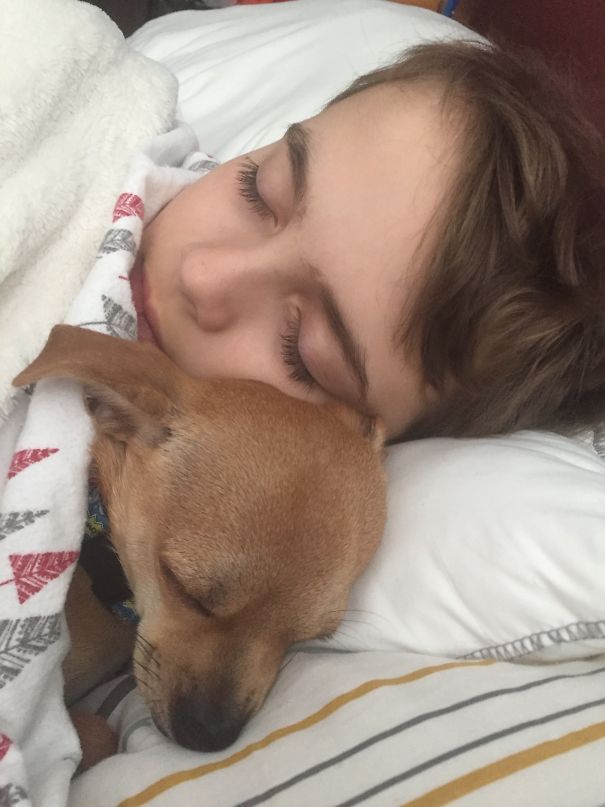 #22 No One Messes With My Niece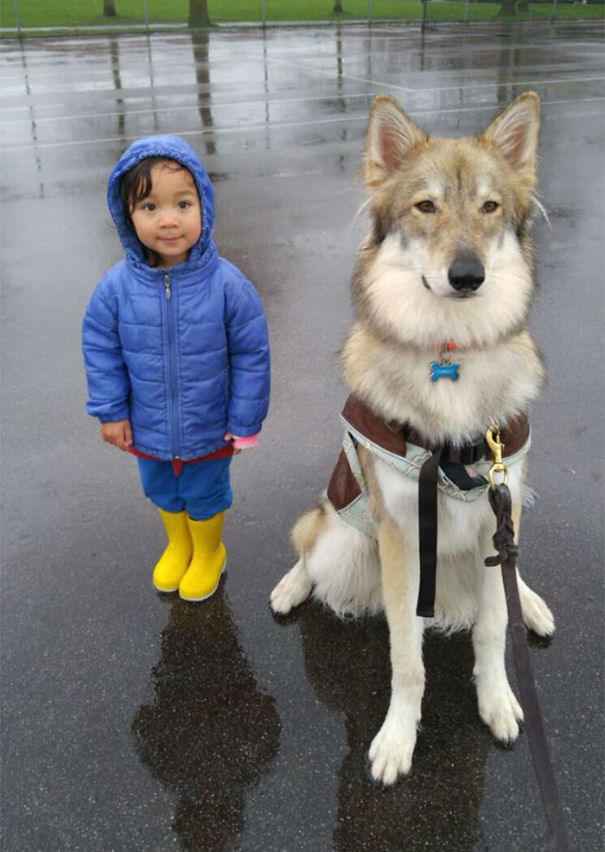 #23 My Friend's Daughter And Her Valentine's Present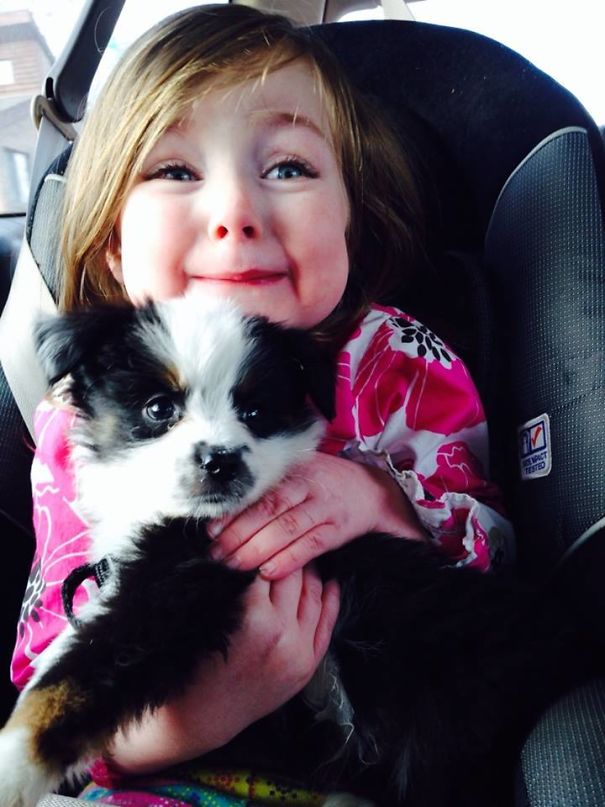 #24 My Niece And Her Best Friend Got A Trampoline. I Think They Are Enjoying It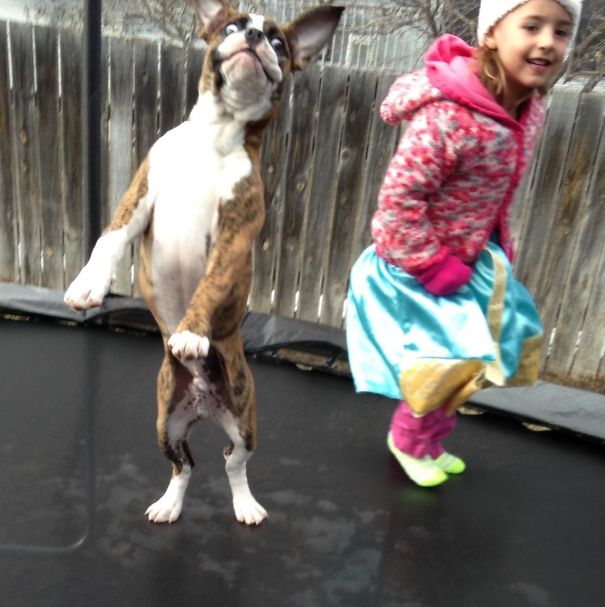 #25 My Son Giving His Dog A Quick Pep Talk Before The Vet Comes Back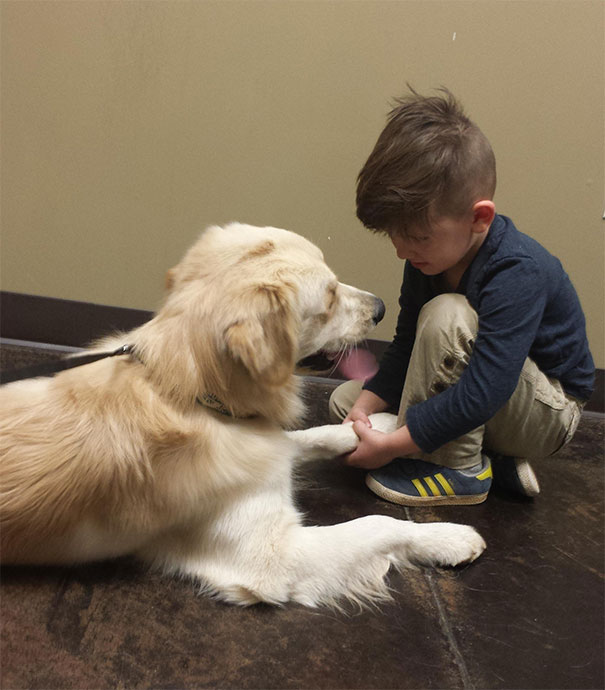 #26 My Friends Dog Giving Up His Favorite Blanket To My Daughter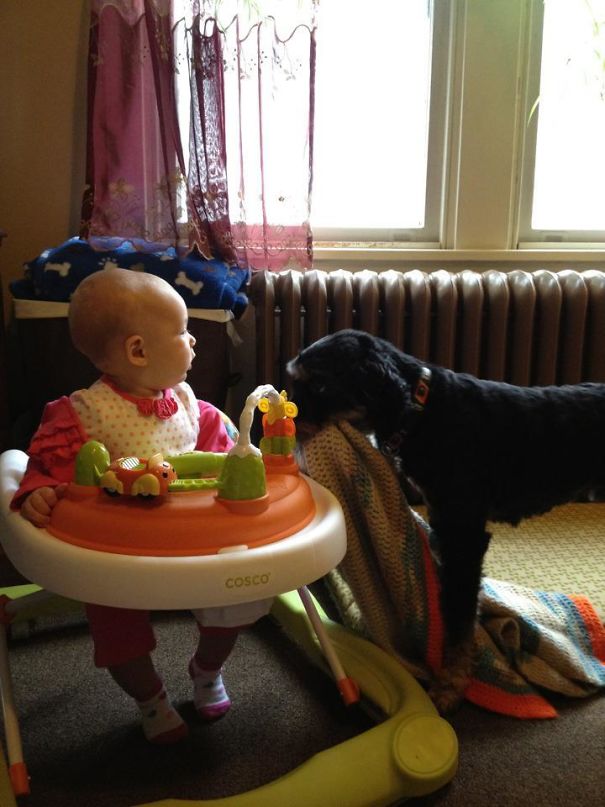 #27 My Daughter And Dog Checking Out The First Snow Of The Season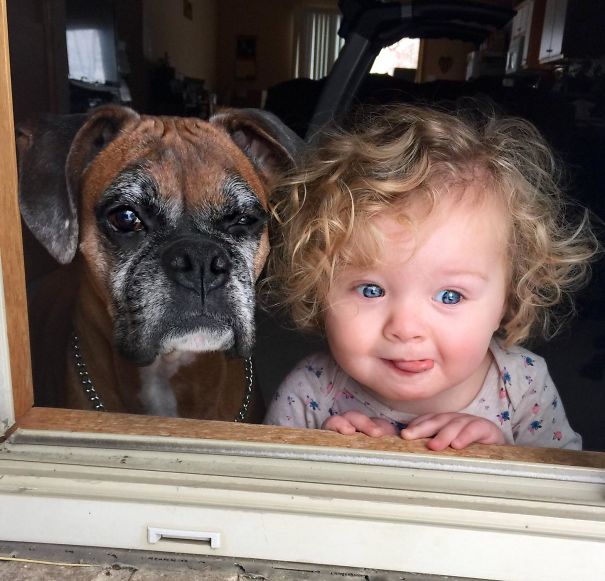 #28 She's In Love With The New Tiny Human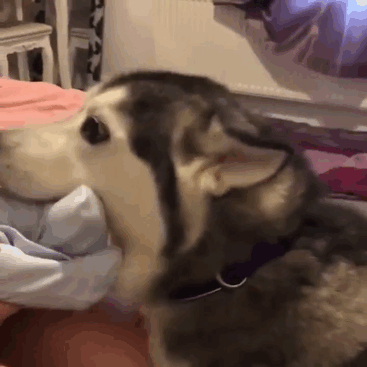 #29 My Puppy And My Baby Girl Fight Over Who's Going To Warm Their Butt On The Vent In The Morning. The Baby Won Today. The Puppy Is Pouting About It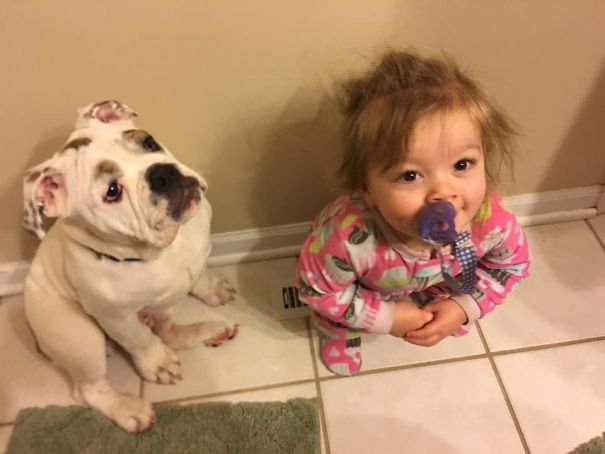 #30 Turned The Corner To See My Daughter And Her Dog Like This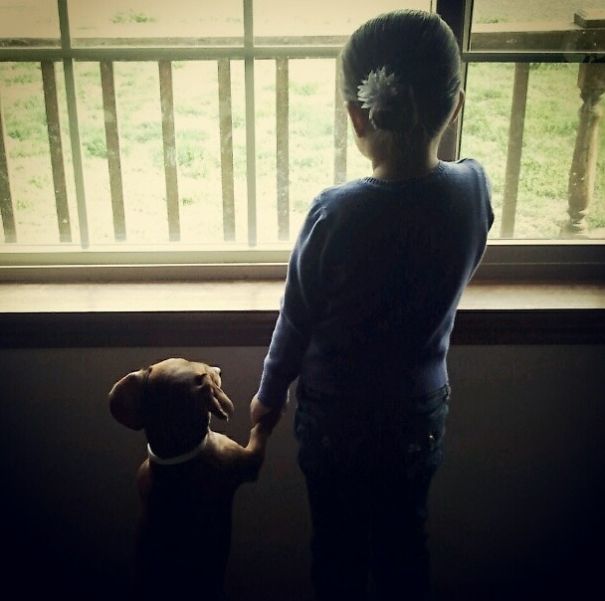 #31 Our Rescue Puppy Is The Best Sleeping Buddy To Our 8-Month-Old Son

#32 My Son & Our Dog, Blue Were Born A Month Apart. When My Son Was Old Enough To Understand Birthdays, He Said, "Blue Is My Brother"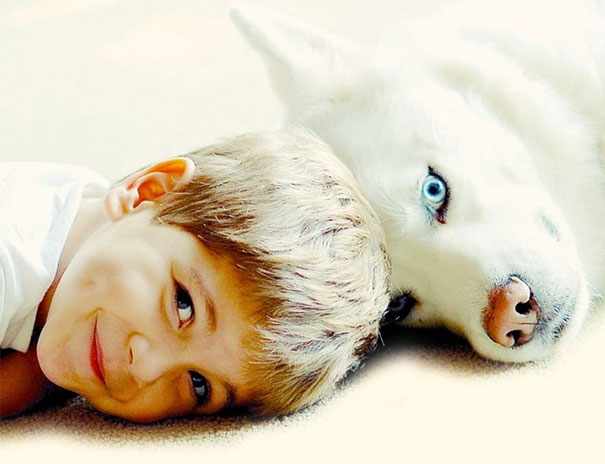 #33 My Dog Loves My Daughter. Daughter Still Unsure About Dog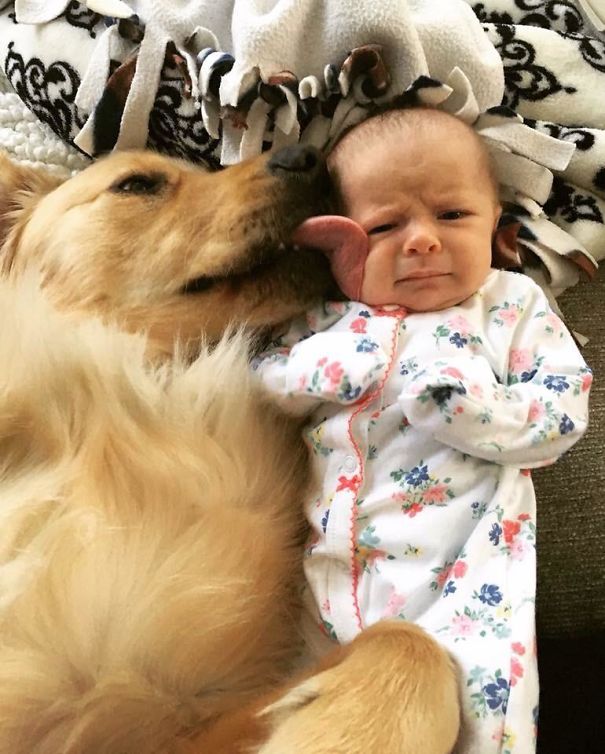 #34 Little Guy Fell Asleep In A Basket With His Golden Retriever Puppies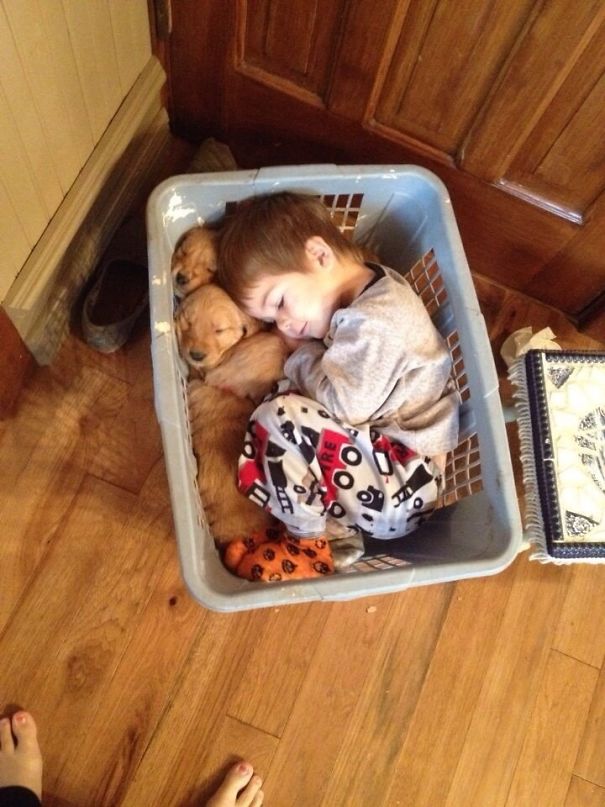 #35 My Son May Never Have Gotten To Meet His Great-Grandfather, But He Did Inherit His Best Friend