Preston and Jayden's comment prompted Britney Spears to respond and criticize Kevin Federline for including the children.
There are more similarities between Elon Musk and Amber Heard now than there might have been at first. It has been alleged that the Aquaman actress tried to get the tech millionaire drunk by throwing wild sex parties with him. This was done so that the actress could continue to take advantage of the Tesla founder by persuading him to help her in different situations if he didn't want any pictures of his inebriated self-making news.
Before the actress had a chance to take advantage of this video, it appears that Jessica Reed Kraus had the upper hand because she was fully aware of all the parties involved as a result of documents that had been leaked. The journalist became Amber Hear's PR team's immediate target, who had to eliminate him.
Elon Musk and Amber Heard's events.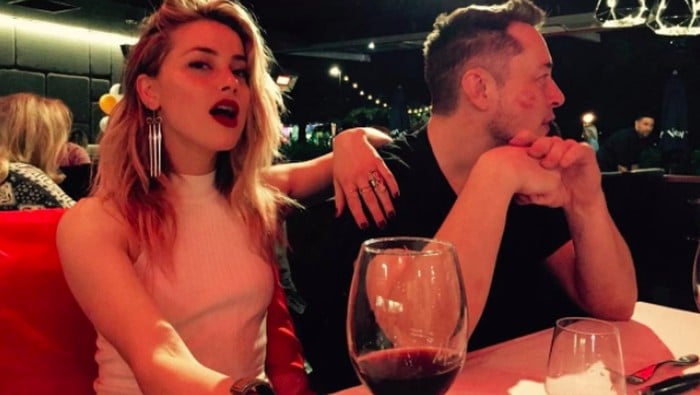 After shocking allegations surfaced online, the 36-year-old actress who was allegedly attending sex parties with wealthy and well-known celebrities came under fire from the internet. Elon Musk, a successful businessman, has also been connected to her while she was throwing those obscene parties. Tech tycoon Elon Musk is claimed to have gone to events that his ex-girlfriend sponsored by House Inhabit. Additionally, it was said that he was covering Heard's legal costs in the defamation action due to the latter's "dark sh*t" that the Aquaman actress had kept a secret.
Leaked emails from the Amber Heard PR team.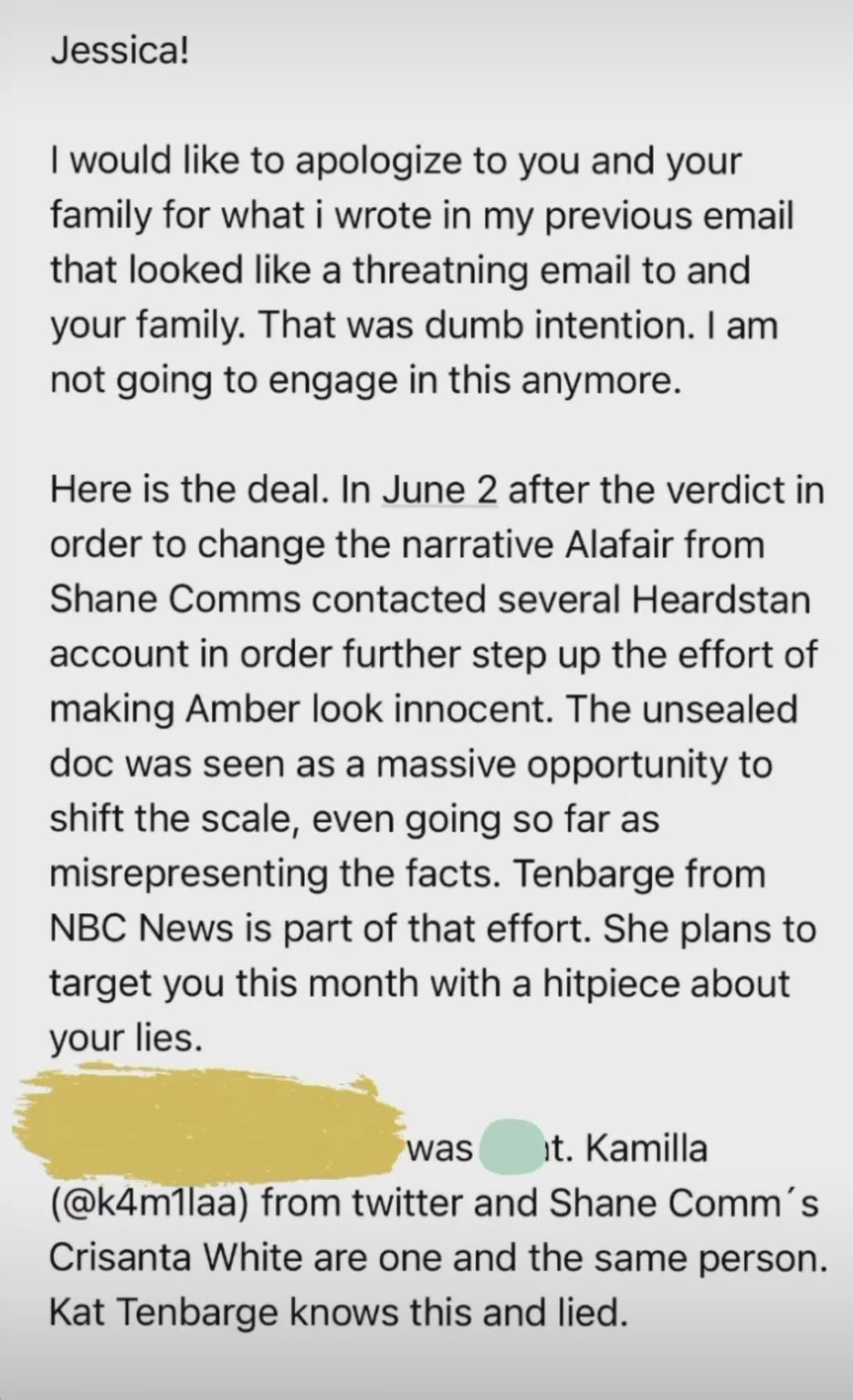 In a leaked email apologizing for threatening Jessica Kraus, the Johnny Depp defamation case and the effort to "make Amber Heard look innocent" are both discussed. Jessica Kraus shared a stolen email that contained this information. The email begins by apologizing to the news reporter for the previously circulated "threatening note," which forbade Jessica Kraus from publishing any details about Amber Heard's purported parties.
"You're in a great danger if you release Part 4 of Amber Heard fake s** party stories. You don't wanna mess with us. Think of your family Your choice" was the earlier note she had gotten in relation to her disclosing the Aquaman actress's secrets.
Is the Aquaman 2 remake suggesting a potential recasting scenario?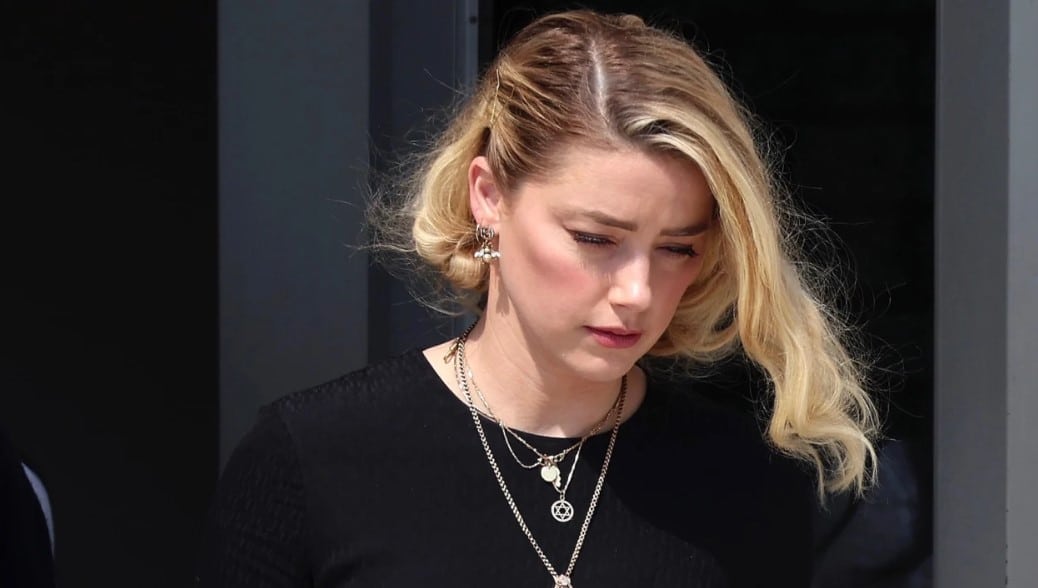 Some have hypothesized that the reason Aquaman 2 keeps getting delayed is that the role of Mera in the film was recast. It remains to be unknown if Amber Heard will continue to play the role or if WB will cast another actress, perhaps Emilia Clarke. The source who originally informed a trustworthy YouTuber that Ben Affleck was on location and would feature in Aquaman 2 as Batman also reported that there was another person present dressed as Mera, however they were unable to identify them.
One of the main issues has been brought up in relation to the relationship that Jason Momoa and Amber Heard would have to represent in Aquaman 2. The creation of chemistry may prove to be quite a challenge given that they have completely opposite personalities when it comes to enjoying each other in real life.