We know that Christman is almost 2 months away from now. But there is no reason that we shouldn't talk about it. So giving you a heads-up about what you could possibly do this festive season to save some space in your house by not buying a huge Christmas tree.
It turns out that there is something existing in the market called a half Christmas tree. If you haven't got a chance to see it until now, here we have a small collection for you to see. Scroll down to see the images.
Turns out, there are 'half' Christmas trees that saves space and you don't have to decorate the back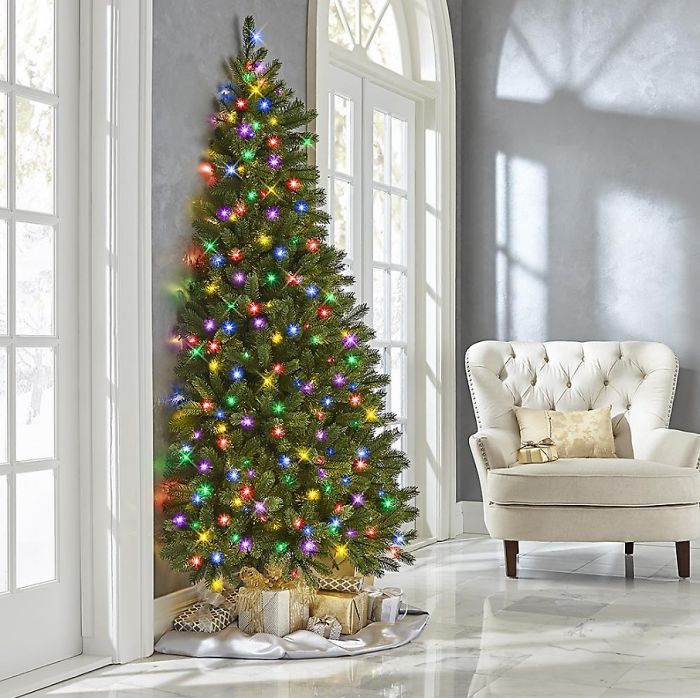 The popular American retailer and catalog company, Hammacher Schlemmer, is now offering the Against-The-Wall Christmas Tree, or you can also say, a half Christmas tree, for purchase from their online store.
The description of the product states, it is a semi-round Christmas tree that is designed to rest against a wall. The tree is specifically designed to be used in smaller living spaces where a full-sized tree may turn out to be impractical.
The idea is that the half Christmas tree leans on the wall that it is placed at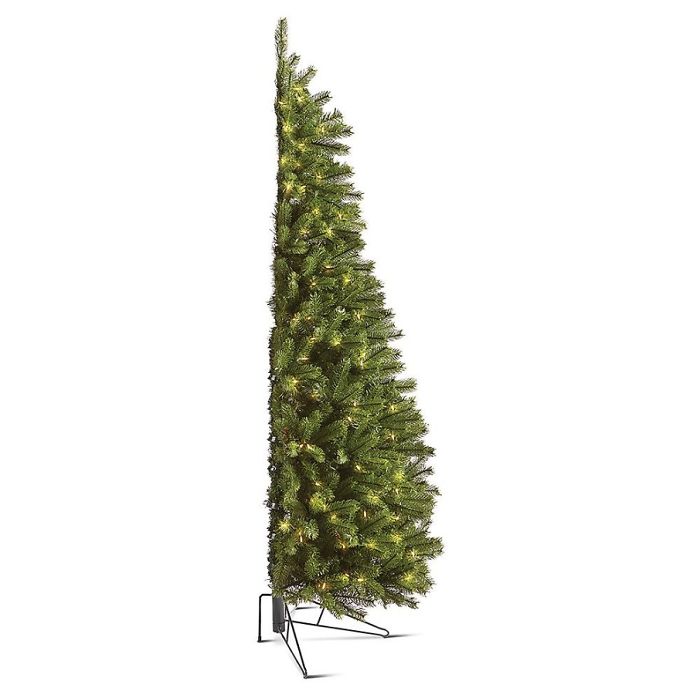 Some of you who are lazy and do not want to decorate the back of the tree, do not have to wrroy about it at all in this Christmas tree. There is no backside at all so you have got nothing to decorate.
Paying attention on decoration ,the artificial PVC and PE Christmas tree (822 branches and tips) is mostly already decorated as it comes pre-strung with multi-color or warm white LEDs depending on which type you pick. The LEDs are rated for 25,000 hours of work with a total of 350 lights per tree.
To make things even more lazy, it comes with 350 pre-strung LED lights rated to work 25k hours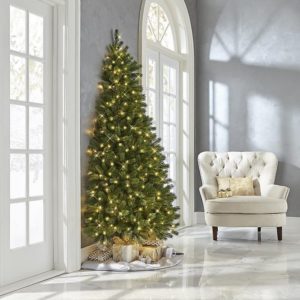 The presize measurements of the tree are, 78 inches in height by 43 inches in width and 22 inches in depth (198 by 109 by 56 centimeters), weighing in at around 30 pounds (or 13.6 kilograms). Also, it has space
The 6.5-feet-high 'half' tree is distributed by the American retailer Hammacher Schlemmer,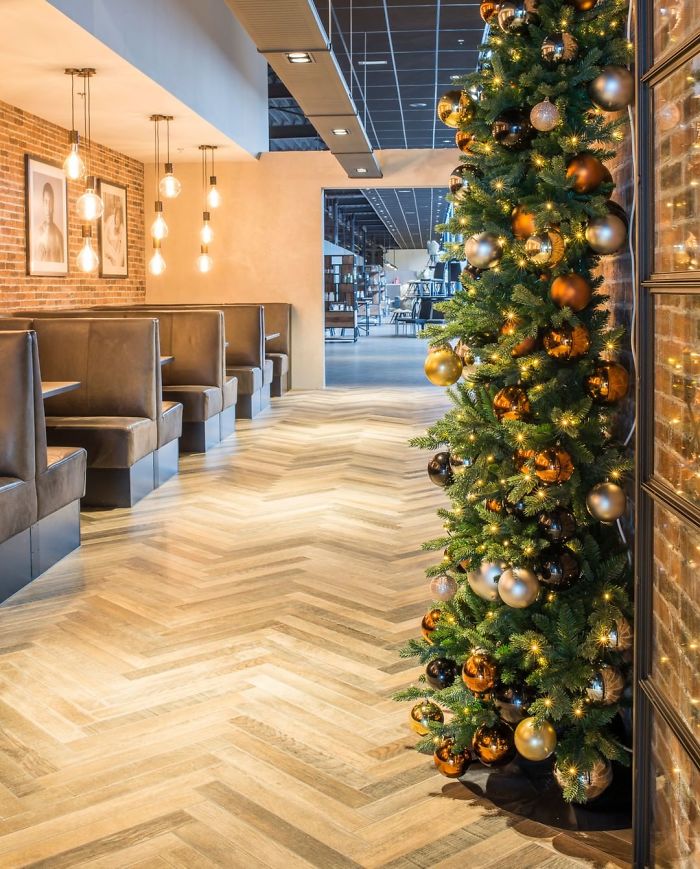 You can order this Half-Christmans tree in $249.95 from Hammacher Schlemmer's website. Also, as mentioned on the site, it if duty free for Canada.
It can be purchased from the Hammacher Schlemmer's website for $249.95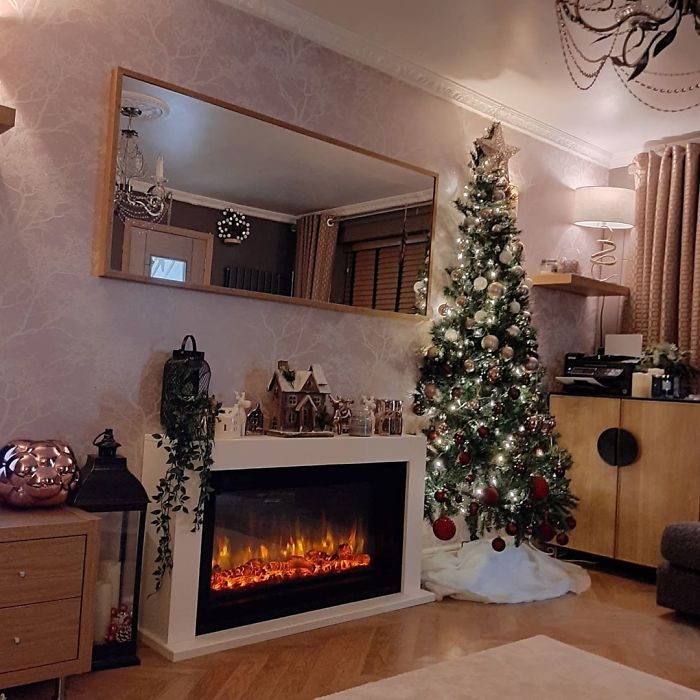 Turns out, there's also a 'quarter' or 'corner' tree that's available in Target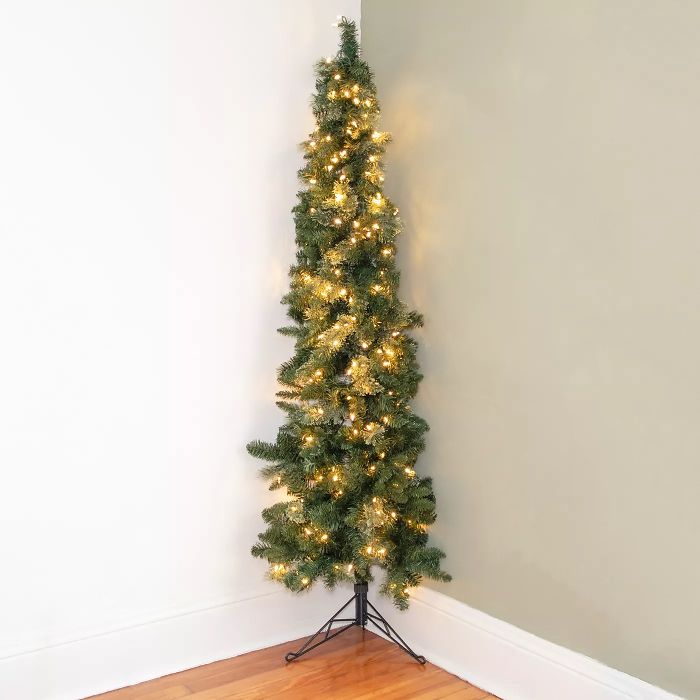 And there's also another kind of 'half' tree by Argos that's half horizontally, not vertically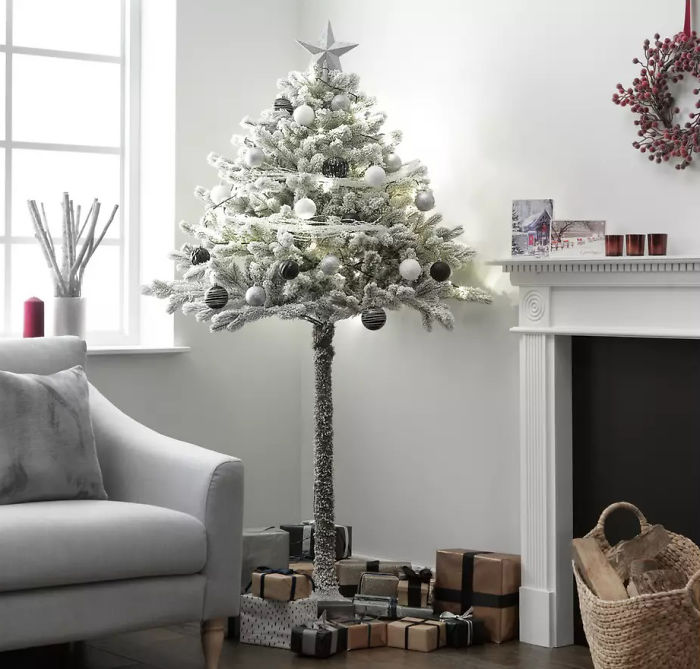 Leave your thought in the comment section about what you think about these half Christmans trees.
Here's what people online had to say about this