Ford's 5.0-liter Coyote V8 is the engine of choice when it comes to muscle cars, and its dual overhead shames the standard valve-train since the Modular V8 was introduced in 1990. It was actually surprising when Ford announced that it was making a new 7.3-liter Pushrod V8 for its new Super Duty F-250 and F-350 pickups.
This engine, known as the Godzilla, is formidable to say the least. And now it's Ford Performance's latest crate motor, meaning you can buy it sans truck and stuff the giant V8 wherever your heart desires.
Ford 7.3 Pushrod Godzilla V8 is a Great Deal!
For $8150, you're getting a tough cast iron-block V8 with aluminum cylinder heads and a forged steel crankshaft. Included in the sale are the intake manifold and throttle body, exhaust manifolds, an oil pan and cooler, ignition coils, a flex plate and a storage cradle.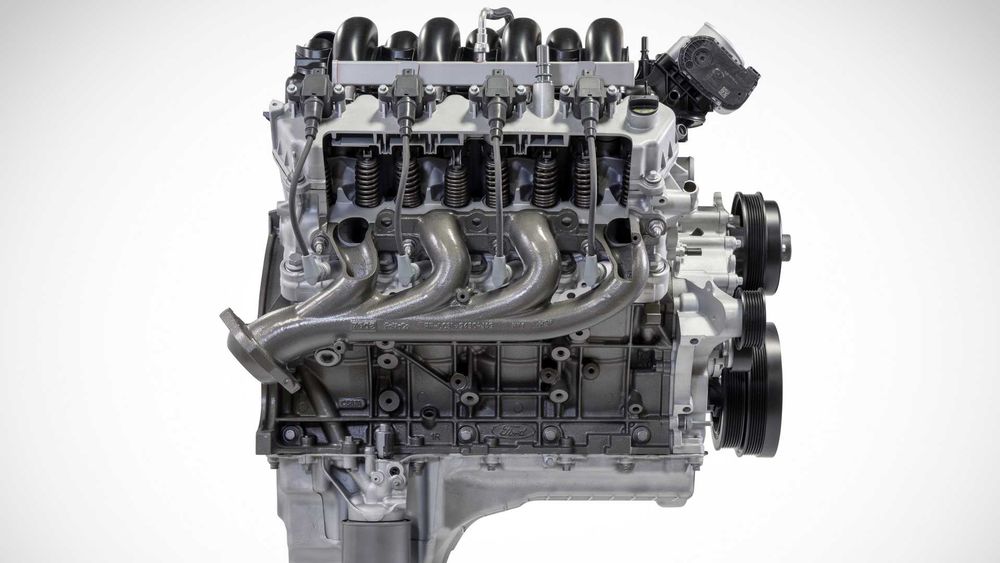 Ford's Godzilla engine is no less when it comes to its construction. It has an iron block, aluminum heads, and a forged steel crankshaft.
Thanks to port fuel injection and 10.5:1 compression, it makes 430 horsepower at 5,500 RPM, and 475 pound-feet of torque at 4,000 RPM. That torque is the key number, as this engine is intended to be an alternative to Ford's PowerStroke diesel engine.
It also comes with more than just the block and heads⁠—Ford includes an intake and throttle body, exhaust manifolds, the production oil pan/cooler, ignition coils and wires, and a flex plate to help mount a transmission.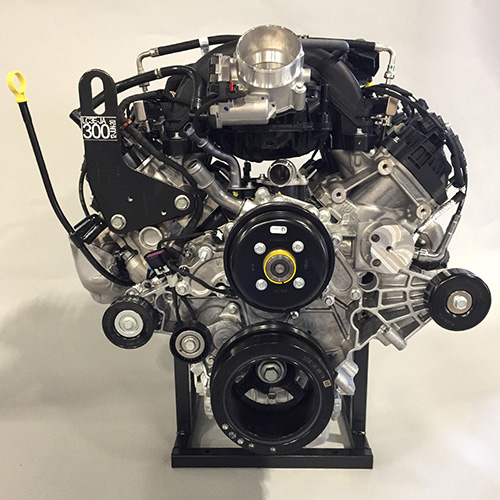 Just because it was intended to be an alternative to a low-revving diesel doesn't mean it can't be modified to have a little more boost on the horsepower. Pushrod engines like those offered by Chevy and Chrysler are famous for their tunability, and Ford 7.3 Pushrod Godzilla V8 is no different.
So if you've been itching to get your hands on Ford's latest pushrod powerhouse, you're in luck. For 8 grand, it's in the price-range of competitive engines from Chevrolet and Mopar. But of course, if you're a die-hard Ford guy, this will be the only big-block you'll be looking at.
Check out this big muscle: