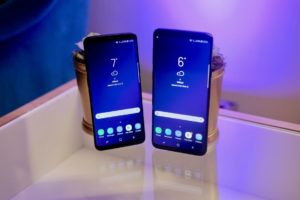 Samsung Galaxy S9 and Samsung Galaxy S9 Plus in the United States have finally received the stable version of Android 9 Pie with One UI. However, you will get it faster if you have a Comcast owned Xfinity mobile. Ehereas, other major U.S. carriers such as T-Mobile, AT&T, Verizon, and Sprint will get the update later.
Samsung Galaxy S9 One UI Update
The version is defined as G960USQU3CSAB, G960UOYN3CSAB, and G960USQU3CSAB as reported by Android Police. The size of this update will be just short of 2 GB. This update will bring all the latest software such as One UI, Android 9 Pie, and even the January 2019 security patch.
If you are a subscriber of Xfinity Mobile, then you should be getting the notification of the available update. If you have yet to get that notification, then it won't hurt to go to the Settings > Software Update and hitting the download updates button.
When will One UI, Android 9 Pie come to the Samsung Galaxy S9?
As we have mentioned above, the Android 9 Pie and One UI updates were supposed to roll out in January and that is exactly what is happening right now. However, Xfinity has beat all the other major US operators such as Verizon, AT&T, Sprint, and T-Mobile to launch the updates of Android 9 Pie and One UI in their Samsung Galaxy S9 and Samsung Galaxy S9 Plus.

If there is any kind of delay, a Samsung spokesman has told CNET that the update will come in the coming days. The Samsung Galaxy S8 and Samsung Galaxy S8 Plus will get the updates in March
This has been a very limited launch by Samsung, to say the least. Considering that the updates are already live in other countries, this was kind of slow from Samsung in the United States.