CM Punk is undoubtedly the single-most controversial name when it comes to the world of wrestling. While his run in WWE as the champion was one which saw the company's final moments of glory before slumping into a massive rating dump, Punk's current would-he won't-he relationship with AEW is causing WWE anxiety! However, it now appears that he would soon be back on WWE TV!
I think he was misquoted. I know 1 of us had met with him in person, and yes I texted him plenty when we couldn't connect on the actual phone, but not a contracted offer. I wouldn't be surprised if he went back to wwe. Regardless, great wrestler & guy. Door is open if he wants it https://t.co/3ityuurGGy

— Cody Rhodes (@CodyRhodes) July 26, 2019
CM Punk To Return to WWE at SummerSlam 2019?
Given that the WWE is in real need of a boost in their ratings, as raw is down to 2.2 million viewers per week, the company is really desperate to get more and more talent and stars on-board. CM Punk is the biggest star who can truly help the ratings be back.
While he is not at par with someone like The Rock or Stone Cold Steve Austin, Punk is indeed at the same levels as John Cena, and other major stars and his return could help the company get their viewership numbers up.
Dont think he seth will make it to summerslam.sooo….cm punk return!?

— Eric aragon (@ericaragon9a) July 30, 2019
Punk's Fallout with Cody Rhodes Explained
Punk's return to WWE makes sense because he is a smart businessman and he knows that even though AEW will certainly give him more creative control, WWE still has deeper pockets and can give him a deal like no other! Punk could get an 'iron-clad' contract with the WWE which could make him the highest-paid wrestler on the planet!
Furthermore, he has had a recent fallout with Cody Rhodes, who reportedly tried to negotiate Punk's AEW contract over text messaging, something which CM Punk found deeply unsettling and unprofessional. However, Cody has stated that 'doors are open' for Punk to join AEW.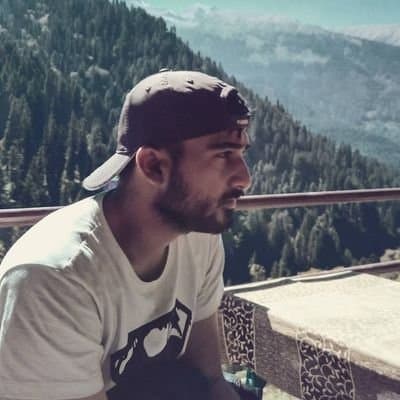 A journalist passionate about entertainment, pop culture, anime, gaming, and celebrity news: with years of experience in writing and reporting, I love to delve deep into the latest trends, information, and controversies surrounding entertainment and celebrity culture. Whether you're a die-hard gamer, an anime fanatic, or love to keep up with the latest celebrity news, I've got you covered.