WWE 2k20 is all set to be the next major WWE Game made by 2K! Almost all their games in the past have been well received and fans of the franchise have loved them! This next game too should be no different – but this time, there's an added focus on the women's revolution!
Here's a closer look at 5 things we expect will be a part of this game.
#1: More Superstars
Every year, WWE keeps adding or removing superstars to their WWE games depending on their relationship with the company. Someone who praises the WWE and acts as the ambassador for the company will be featured while controversial names or those not in friendly terms will be removed. The most notable inclusion this year is that of Chyna!
I'm quite happy to see two of my favorites @WWERomanReigns and @BeckyLynchWWE on the cover of #WWE2K20 ! Well deserve for both of them!

— Chris Ost (@OstaNova23) August 5, 2019
#2: Brand Split
We expect that there will be a huge focus on the brand split and Raw and SmackDown superstars will be kept on their exclusive shows. Some WWE games have done this well in the past and we expect WWE 2k20 to do this as well.
#3: Better Matchmaking
While this has improved over the years, it still happens that your random match on WWE Raw's main event would be something really strange. Like no, WWE, I don't want to have Santino Marella vs The Ultimate Warrior as my main event! We hope this year's game fixes this.
#WWE2K20 looks awesome. Mixed Career Mode, Four Horsewomen Showcase, Becky and Roman as the cover stars, Chyna making her return. This game will be fun!!!! @WWEgames

— Durale (@DuraleBabers) August 5, 2019
#4: More Focus on the Women
This is something we know is going to happen. Given that Becky Lynch is on the cover of the game alongside Roman Reigns, as well as the fact that WWE 2k20 has a four horsewomen mode featuring on the careers of Becky Lynch, Charlotte Flair, Sasha Banks and Bailey.
#5: Better Storylines/Character Modes
This is something we expect every year! It appears that this year, we will get the four horsewomen in the career mode, as well as Roman Reigns. It will be interesting to see who the other superstars are.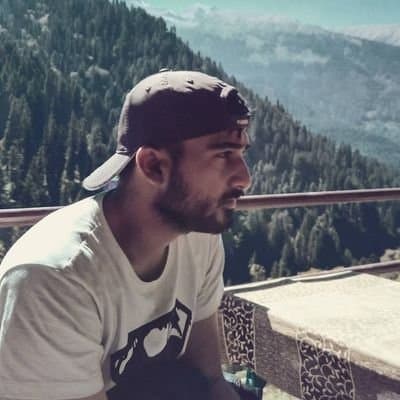 A journalist passionate about entertainment, pop culture, anime, gaming, and celebrity news: with years of experience in writing and reporting, I love to delve deep into the latest trends, information, and controversies surrounding entertainment and celebrity culture. Whether you're a die-hard gamer, an anime fanatic, or love to keep up with the latest celebrity news, I've got you covered.