Sometimes, we plan something but it really doesn't go like that. But the best thing is that they can turn out to something even better. You don't believe that? Well, it has definitely happened in the case of Agnieszka Ciszyńska. What actually happened was she decided to click cute pictures of her three adorable White Swiss Shepherds in a beautiful sunflower field in Poland. Little did she know that her dogs were interested in something else. 
All Ciszyńska wanted is dreamy portraits with blooming sunflowers. But it seems like the dogs were more interested in tasting the flowers rather than posing with it. Hopefully, the pictures came out pretty well and even Ciszyńska likes them so much. The pictures look like a classic example of "Instagram vs. reality": dog edition.
After the photoshoot, Ciszyńska took to Facebook to share the pictures. Once she uploaded the pictures, she received a great response from the people. "To be honest, we didn't expect them to bring so much joy to others. And as it turned out, people loved the result—may be in such hard times, a good laugh is what everybody needs," Ciszyńska told us. 
You can just scroll down to see the pictures and brighten your day a little more. 
Agnieszka Ciszyńska decided to photograph her three White Swiss Shepherds in a blooming sunflower field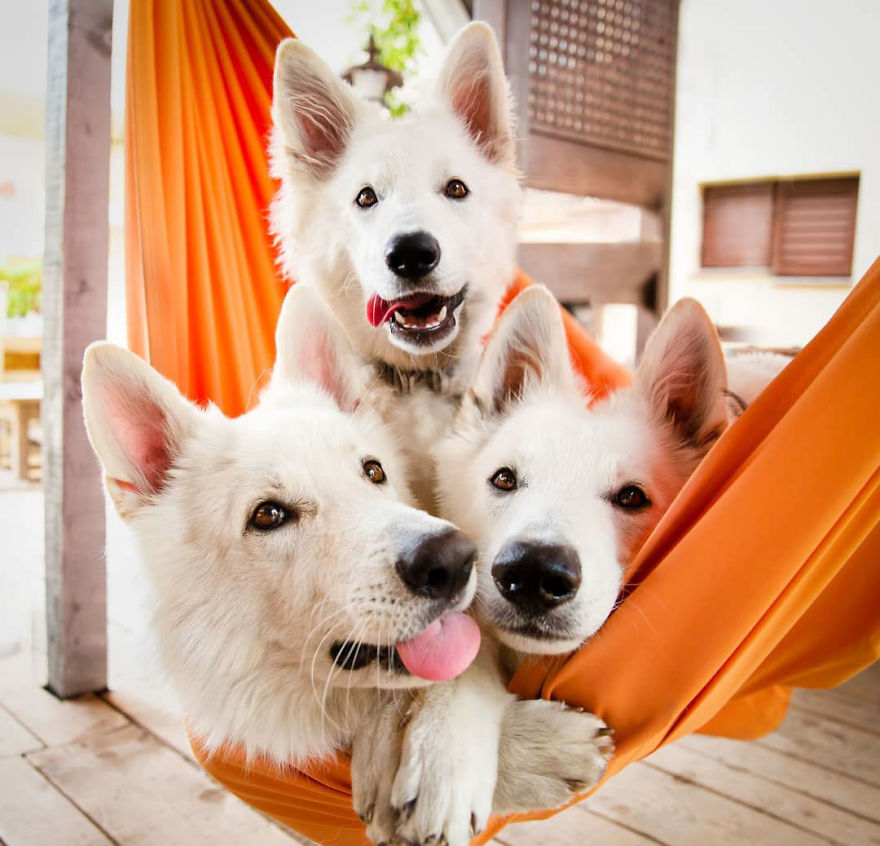 When we asked Agnieszka Ciszyńska about how she got the idea of a photo shoot, she told us that "I initially intended to make a romantic photoshoot for her friends, and brought her dogs along not to miss an opportunity to photograph them, too.
She hoped for dreamy and elegant portraits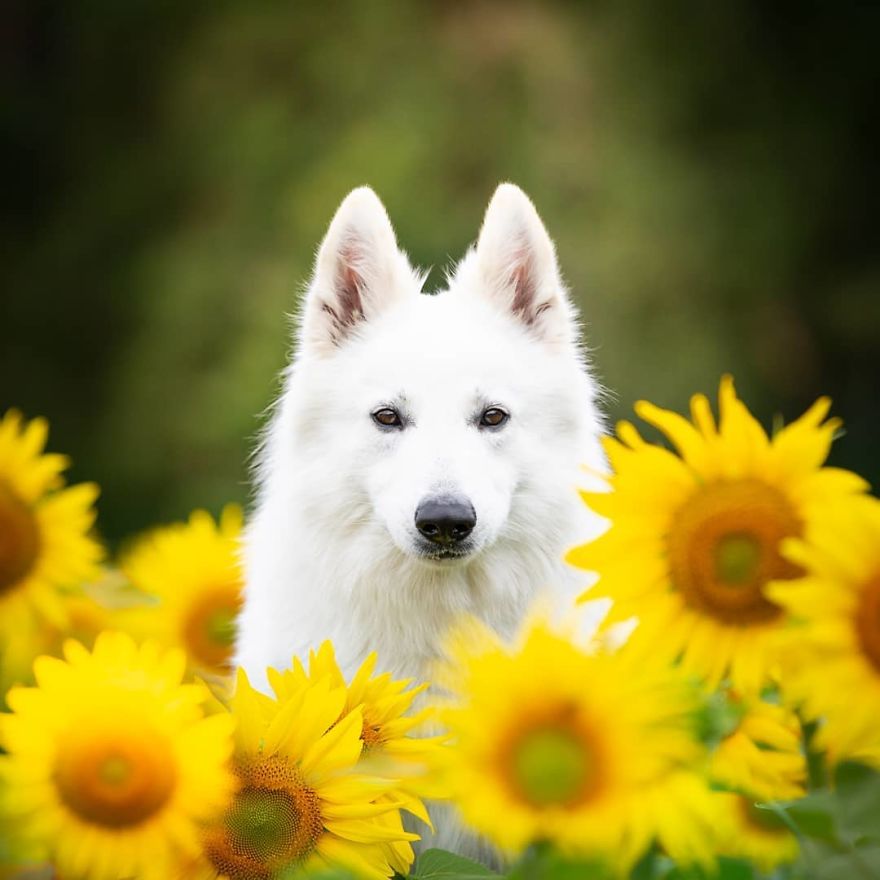 "We expected dreamy, beautiful portraits in sunflowers. But it turned out that a sunflower field is not an easy place to take photographs, especially if you're not tall enough. And as big as our dogs are—we had to think of some way to make them reach the flowers. So our friend kindly agreed to be a chair for our dogs. Then we thought that Fenris was big enough to pose on his own—but standing on his rear legs, he looked more like a hungry dinosaur than a majestic wolf… We had lots of laughs and some of the pictures came out pretty funny."
And even asked a friend to be a special "chair" because the sunflowers were too high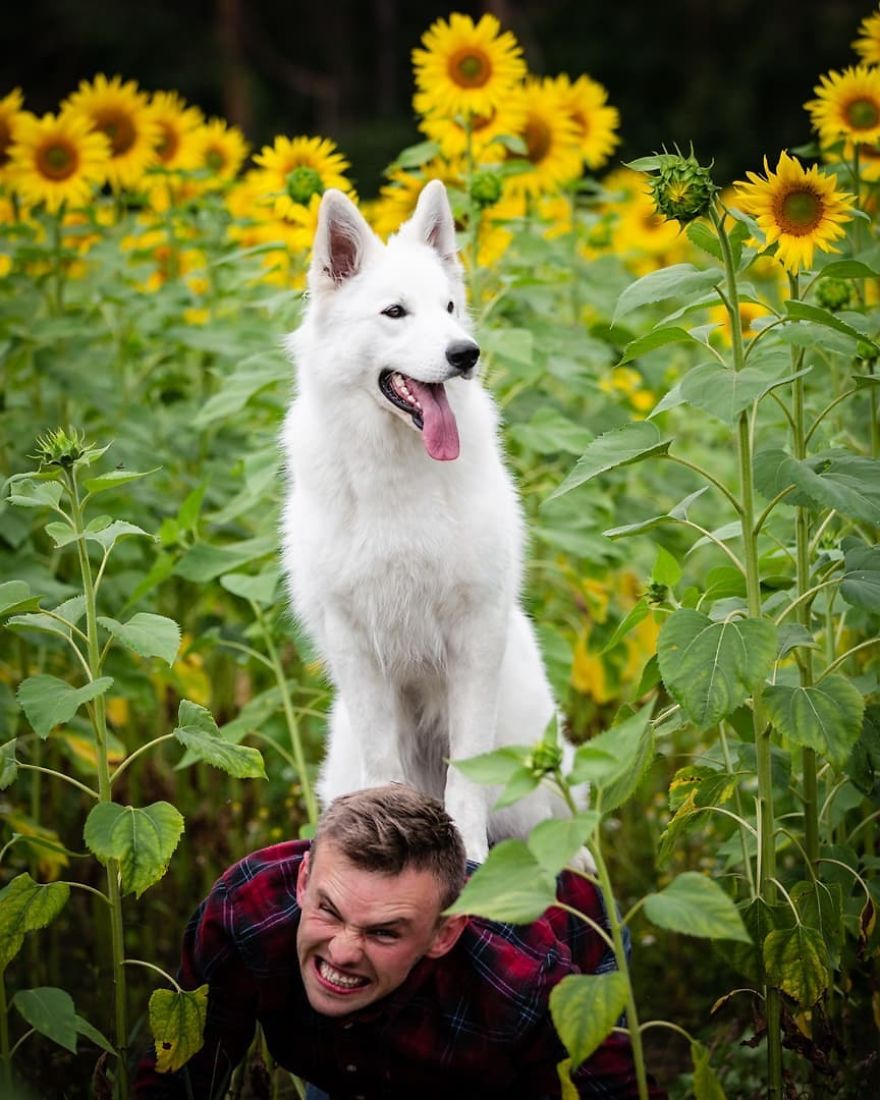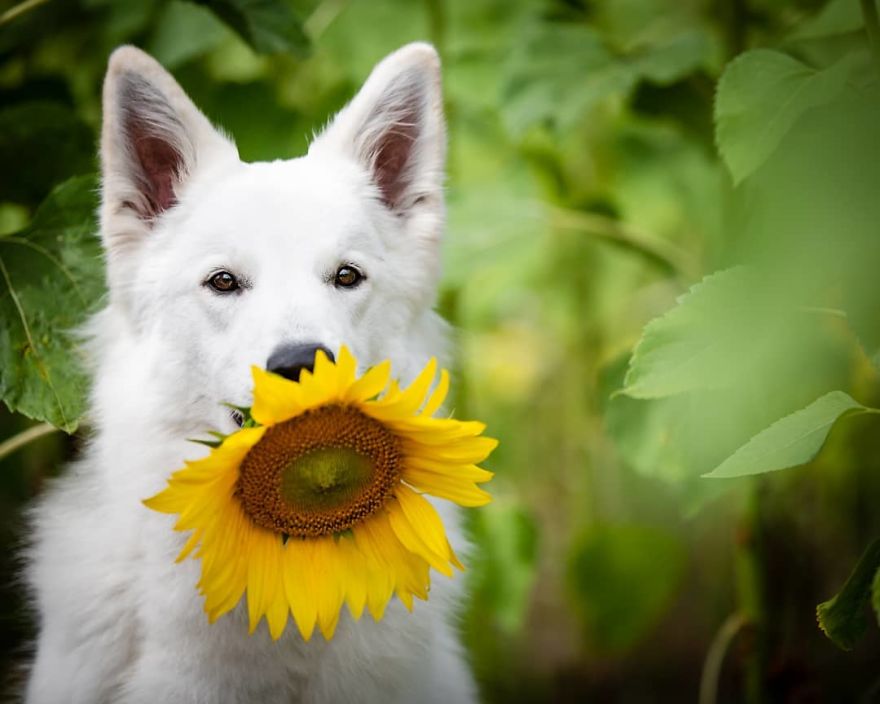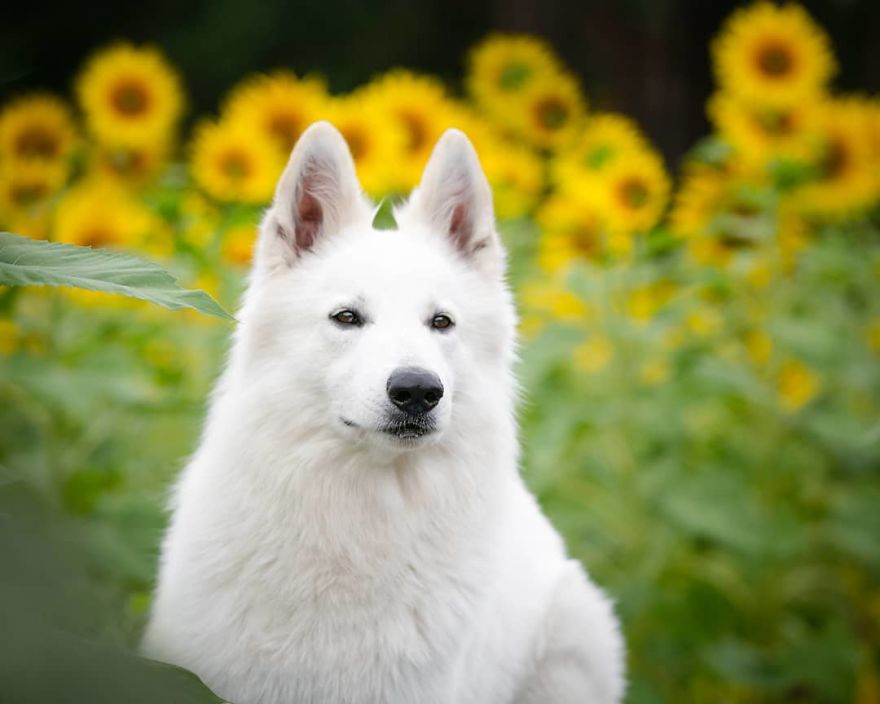 But it didn't go as smoothly as planned, because the furballs had other plans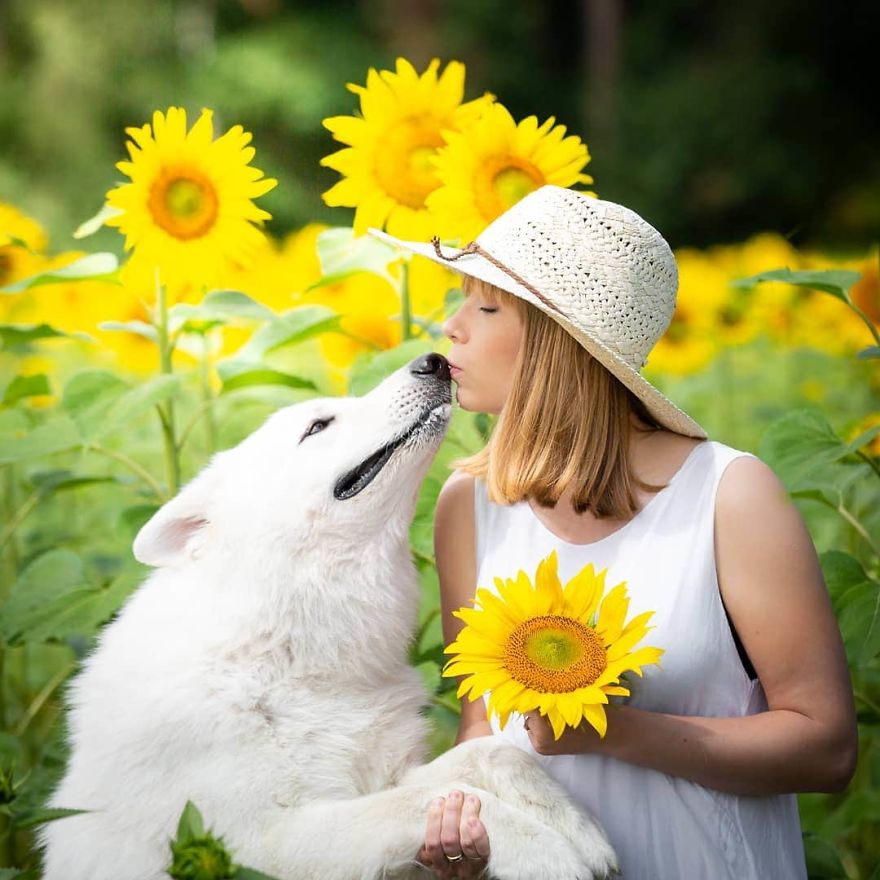 The dogs were more interested in playing around and munching on sunflowers than striking a nice pose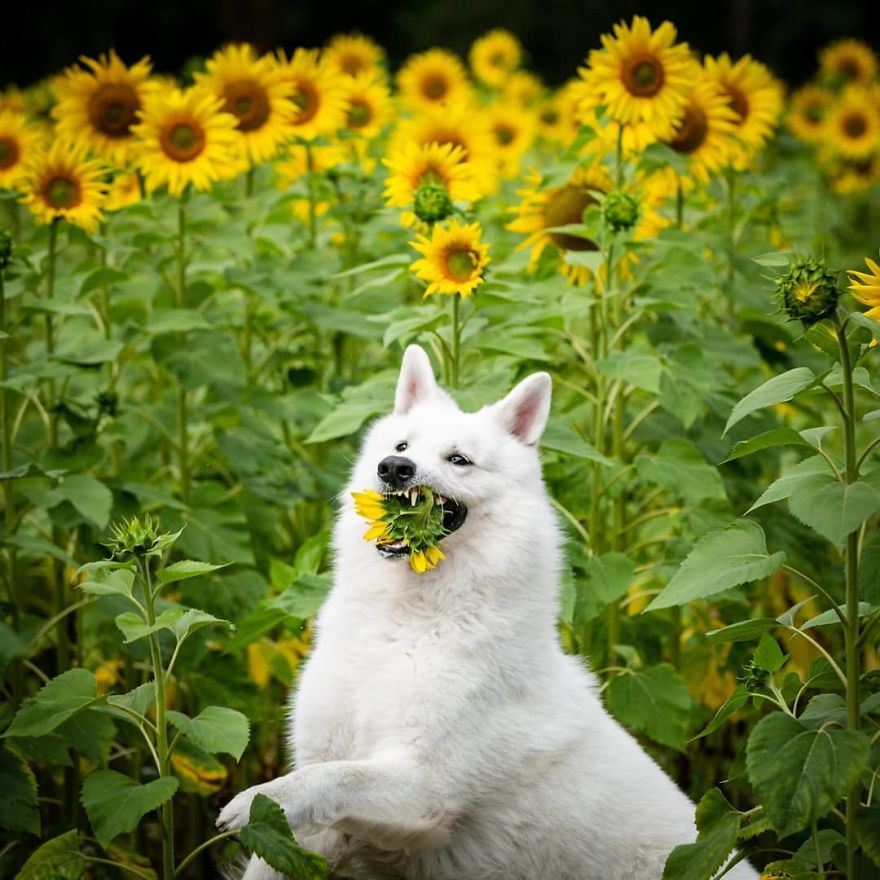 "Our dogs (White Swiss Shepherds) are very active, happy, and friendly. They love dog sports: dog frisbee, nose work, bikejoring, and herding. They are the kind of dogs that follow you everywhere, want to be a part of everything you do (and yes, you can forget about going to the bathroom alone)."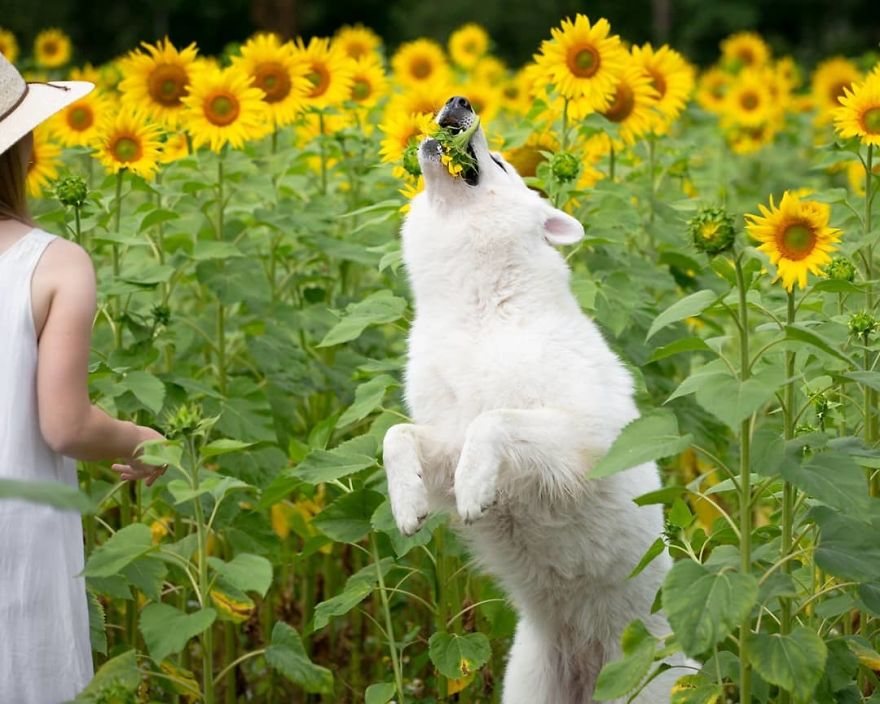 Ciszyńska told us that it's her husband who mostly clicks pictures as it's his passion. Also, he is a self-taught photographer. The role of Ciszyńska is to take care of all the post-production. So she does the editing and uploading them on social media sites. 
"The key to a good photoshoot is having your dogs trained to stay when you need a portrait, but also knowing when to relax and just have fun in any surroundings."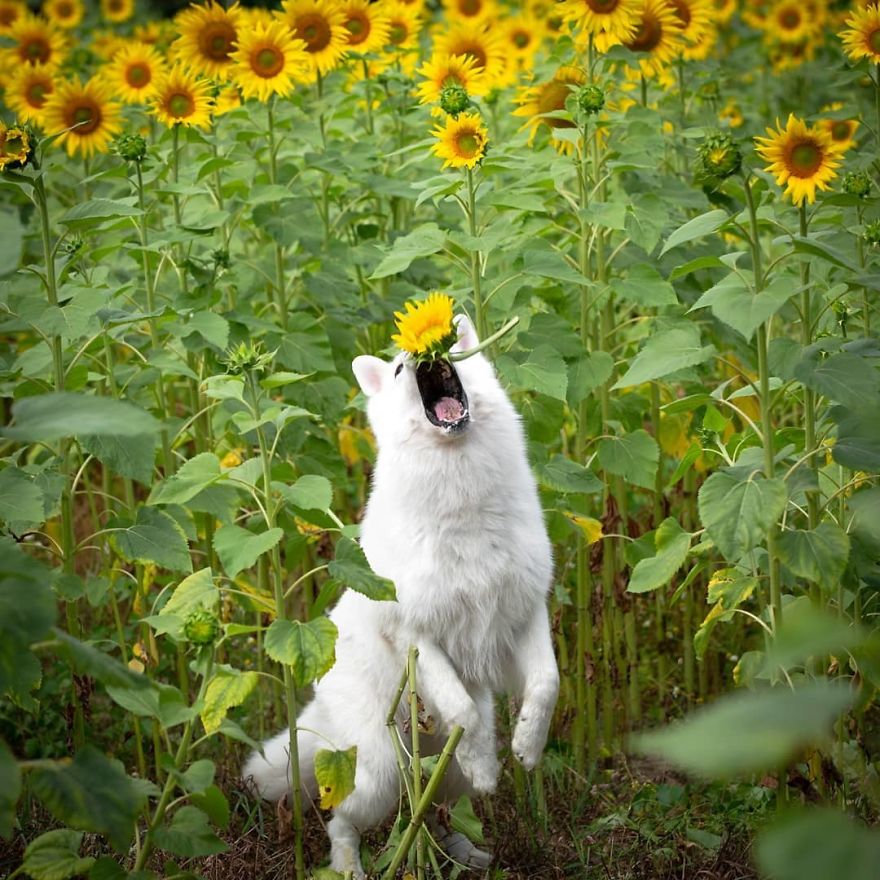 Fenris, Björn, and Walkiria have been sharing their adventures from around the world, and the photos are breathtaking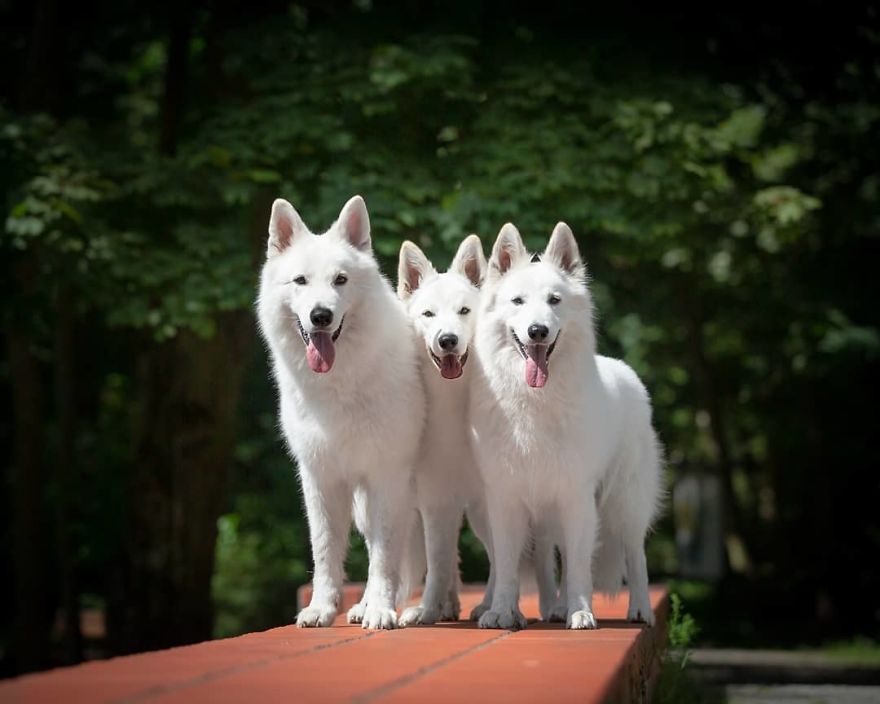 If you want to see some more pictures of these three beautiful snowballs Fenris, Björn, and Walkiria, you can follow the social media account. They travel the world with Ciszyńska and have so many amazing pictures that you will surely like.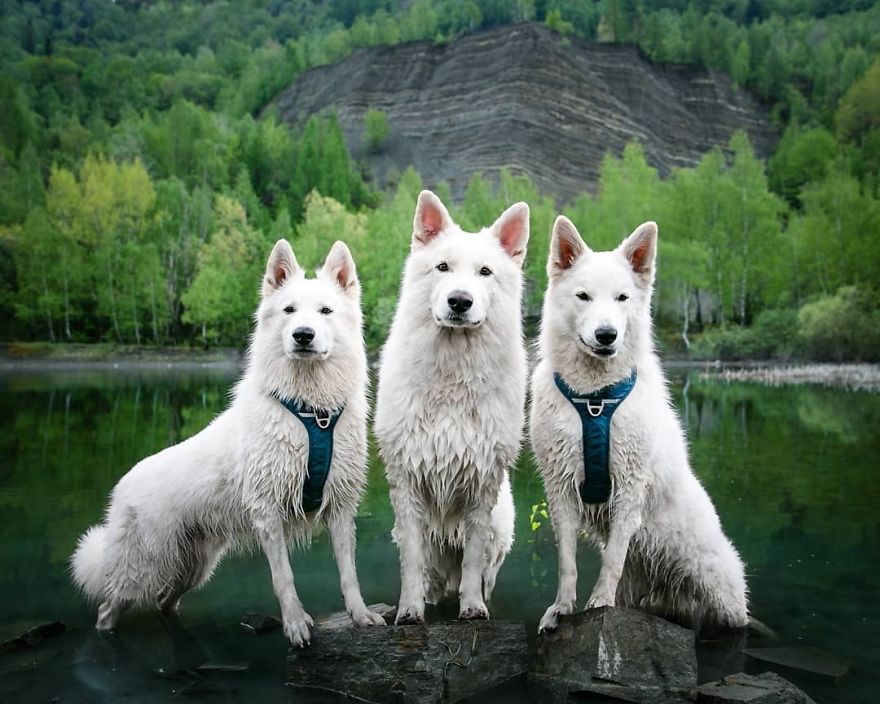 "Our whole life is about our dogs. There are months that we have some sort of competition every weekend—our dogs love it and are very good at it. When we relax—we relax together when we go on vacation—we go together. Our social media is not only about nice pictures—we want everyone to remember that dogs are family and that they should be part of the most important moments in life."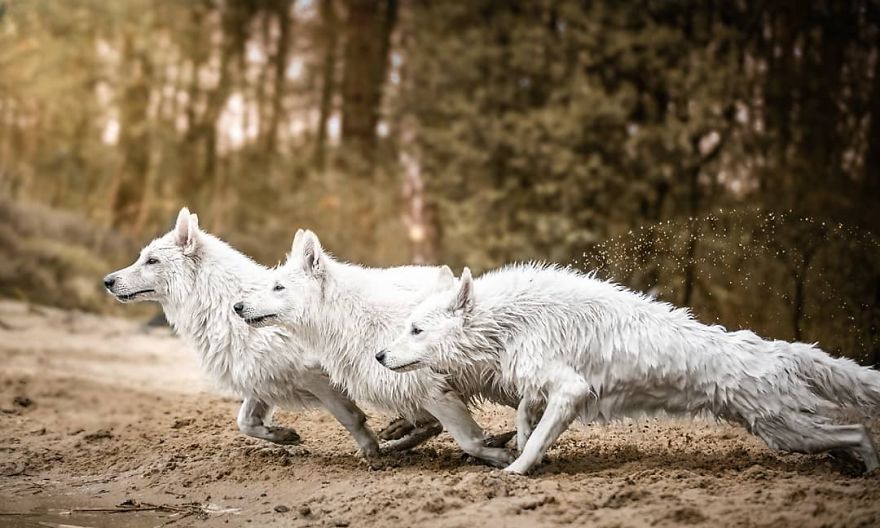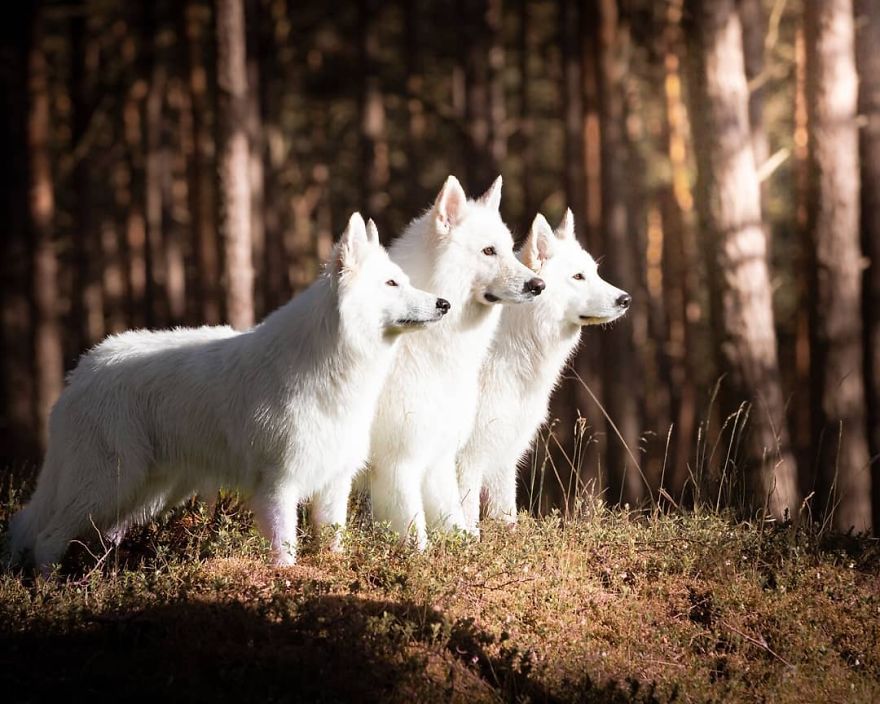 "So far our biggest adventure was over a year ago when we decided to spend 6 months traveling through Europe with the whole pack. We visited 13 countries, swam in the lakes and seas, hiked through mountains, slept on a beach in a tent, visited big cities and places where we couldn't find another living soul. It was sometimes challenging, but amazing and it was the best time of our lives."