People have really become more loving and the decreased number of animals in the shelter house is its proof. It is also seen that the weak and not-so-happy animals in shelter houses blossomed into their best selves once they got a loving house. The same case is with Mowgli, an adopted dog.
Mowgli was picked by a Reddit user rachelfromearth a couple of years ago when she found him in a miserable condition. Even though she didn't know about the dog's past, rachelfromearth immediately adopted him. And the best thing is that both of them have developed a good and pure relationship with each other. 
Rachelfromearth also likes clicking pictures of her pet. And recently she has started making something fun with the leftovers of the shed hair.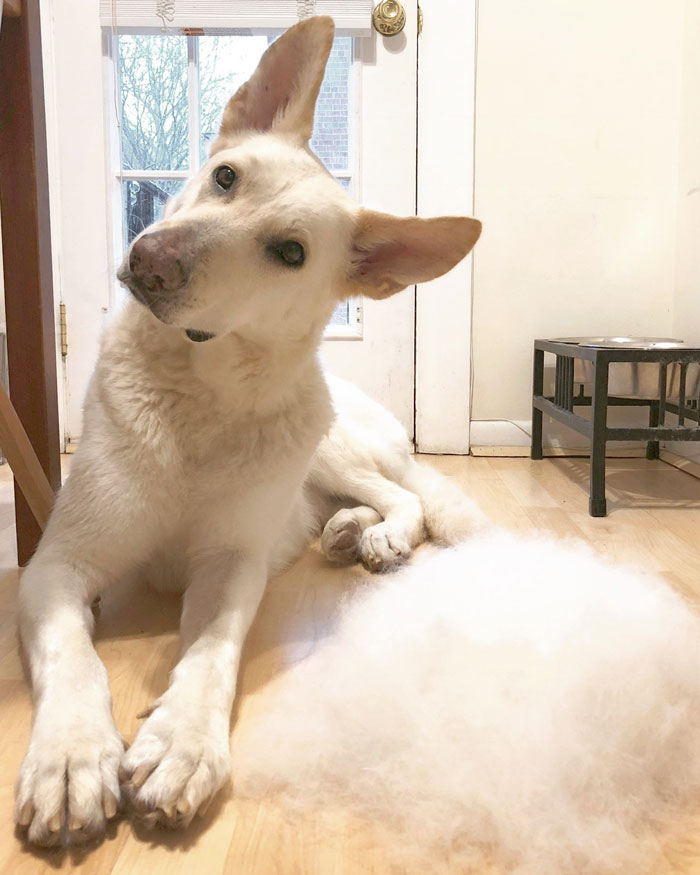 Rachelfromearth told us that "We rescued Mowgli in June of 2017 through Shenandoah Shepherd Rescue." She also says "Shenandoah Shepherd Rescue pulls the majority of the dogs they save from high volume, high kill shelters in rural Texas (some with an intake of over 100 animals a day)."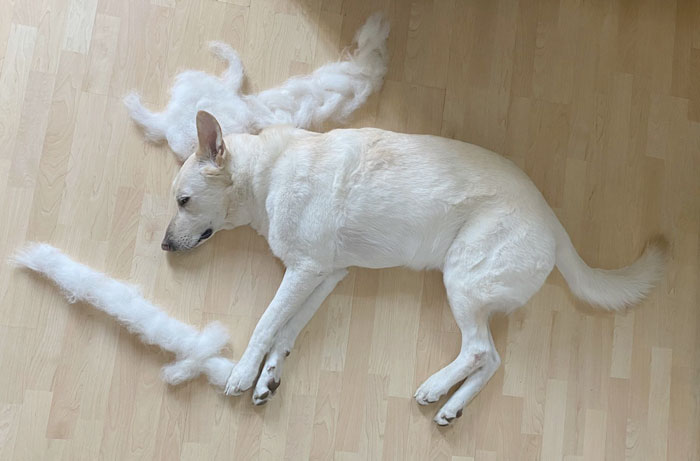 "Mowgli was picked up as a stray and admitted to one of these shelters, so we don't know anything else about his past. We think he's a white German Shepherd who is around 5 years old but we have not breed tested him and can't be sure of his age."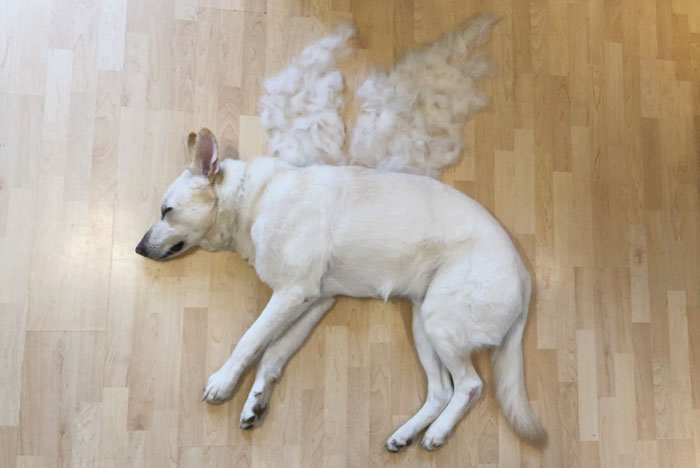 Rachelfromearth when saw Mowgli for the first time he was quite weak, had very less fur on his body, and was heartworm positive. She further says that "But he also had the biggest smile on his face and we knew he was the dog for us."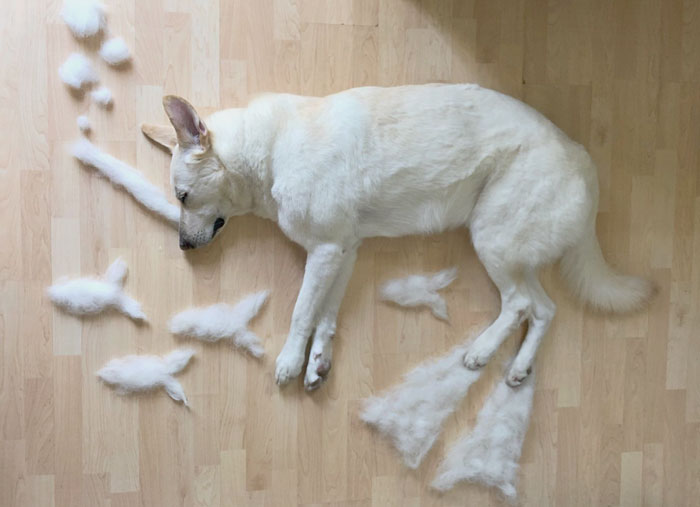 Once rachelfromearth has made her mind that she wants to like with Mowgli, the volunteers transported the dog to her in Virginia. "We picked him up in a hotel parking lot with a group of other fosters and adopters waiting to receive these dogs."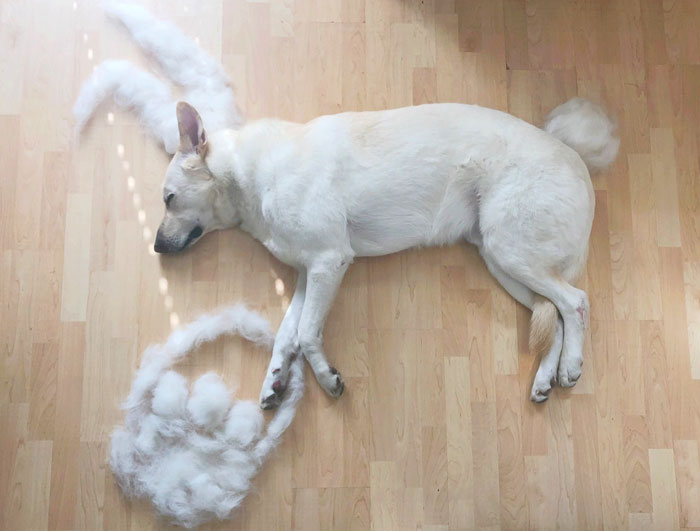 Rachelfromearth also says that "Although Mowgli started out a little shy, the healthier he got, the more he opened up to become the goofy, happy-go-lucky, talkative, snuggly boy he is today."She further explains "He is heartworm free, a solid 88 lbs, and has since grown back all of his furs. And then some."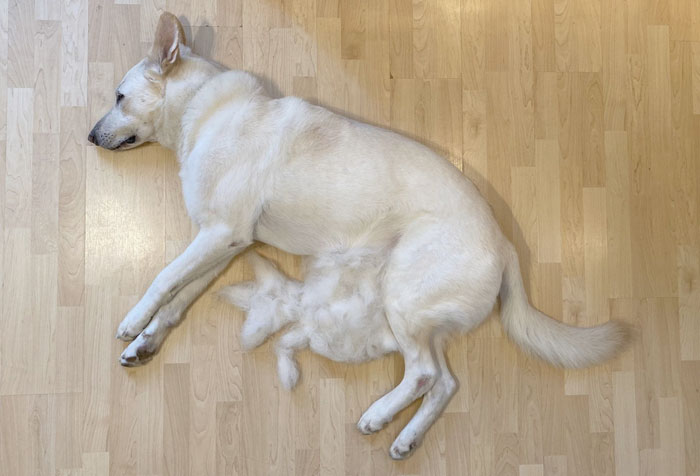 She told us that this idea came to her in 2018 after she had groomed Mowgli. She says "I formed the pile of fur into a thought bubble and took a picture that I posted on Instagram and shared with family and friends," rachelfromearth recalled. "I honestly can't say what inspired me to do it. The volume of fur that comes off of Mowgli in just an hour is comically large and I think I was looking for ways to emphasize that."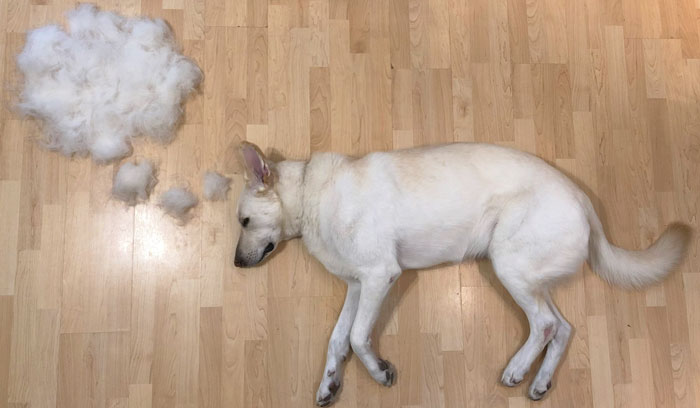 "It became a fun challenge every time I brushed him to come up with something new to do with the resulting pile of fur and I've been creating this weird fur art ever since!"
Rachelfromearth is very happy that other pet parents have liked her unique idea. "I'm thrilled other people also appreciate Mowgli and the spectacle that is the byproduct of his shedding," she said. "The message I hope people will spread after seeing these pictures of Mowgli is that taking a chance on a rescue dog can be the greatest thing. I think some people have preconceived notions that you can't rescue if you want a specific breed, or that all rescue dogs have behavioral issues, or won't be as handsome, or that you won't love a dog as much if you didn't have them as a puppy – but as you can see, even the most ragged and downtrodden looking dog can come a long way."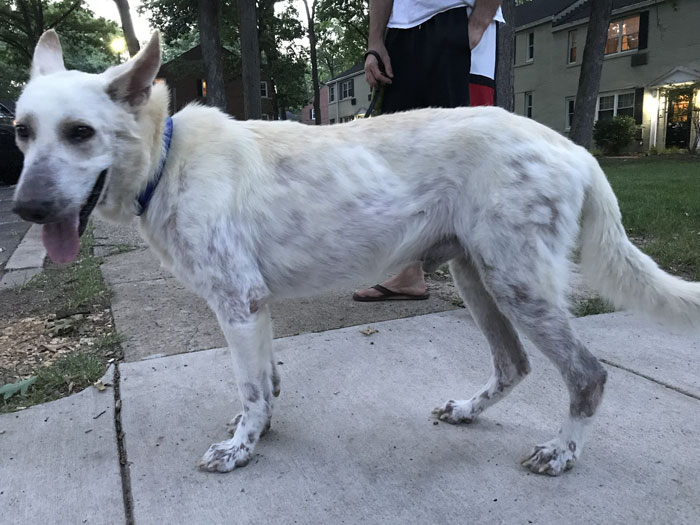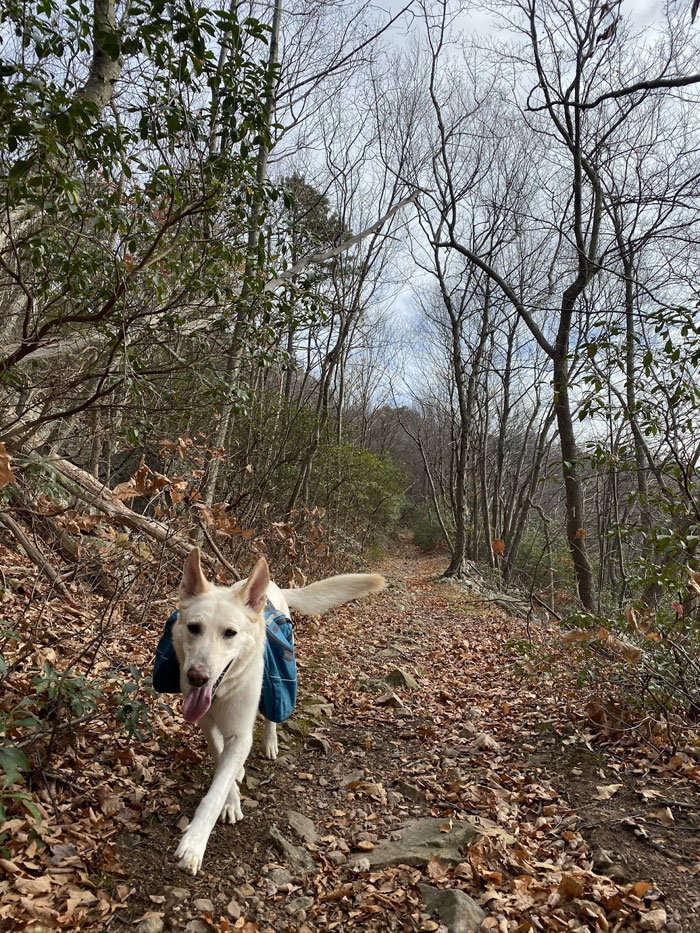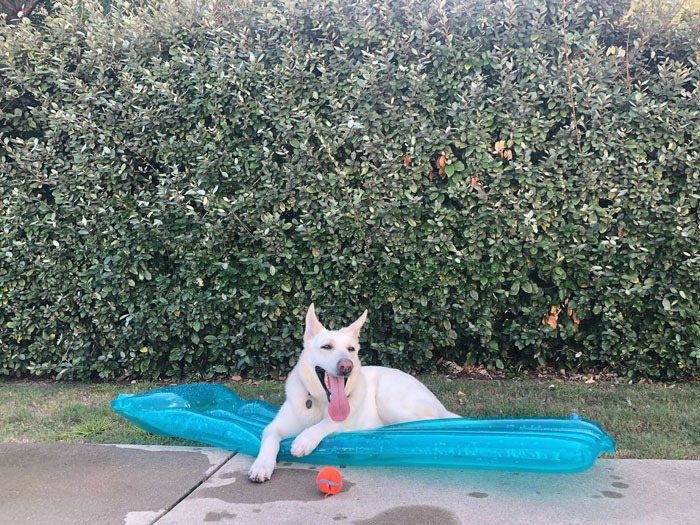 Do you like this amazing and sweet story? If yes, we want to tell you that even you can help Shenandoah Shepherd Rescue to save other dogs just like Mowgli. All you have to do is donate. Not just this shelter house but you can help any other shelter house of your choice.
Here's how people reacted to Mowgli's story