Most of us hate our bosses.
Do you know who is boss of the year? He is a guy on Imagur that goes by the name CainMolir. And he is cool about his employee coming to work late. The interesting thing is that he replied so politely when his employee told him why she was running late. 
CainMolir recently posted a few screenshots of messages of his employee named Jenn. She told him that she is going to be a few minutes late for work because SHE IS BUSY WITH HER DOG. And Jenn's boss said TAKE YOUR TIME. Can you believe that? No, right? Well, neither can we, but the screenshots say the opposite.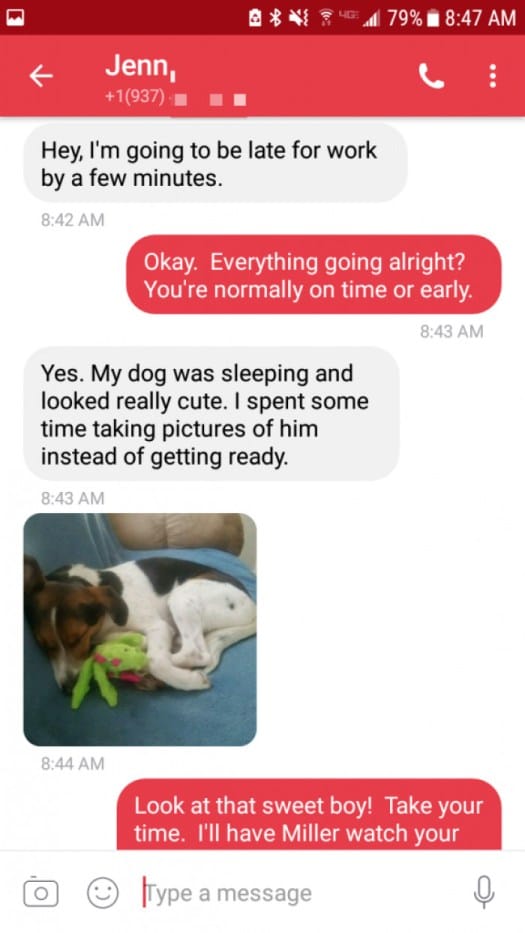 How sweet of him! He then proceeded to offer her tickets to the Bark at the Park. Best boss ever.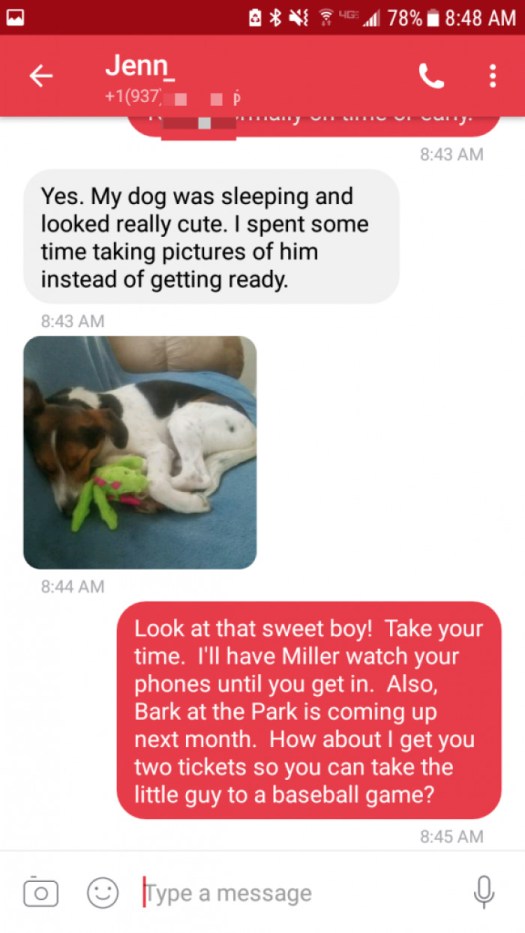 The boss decided to answer some questions that were on people's minds.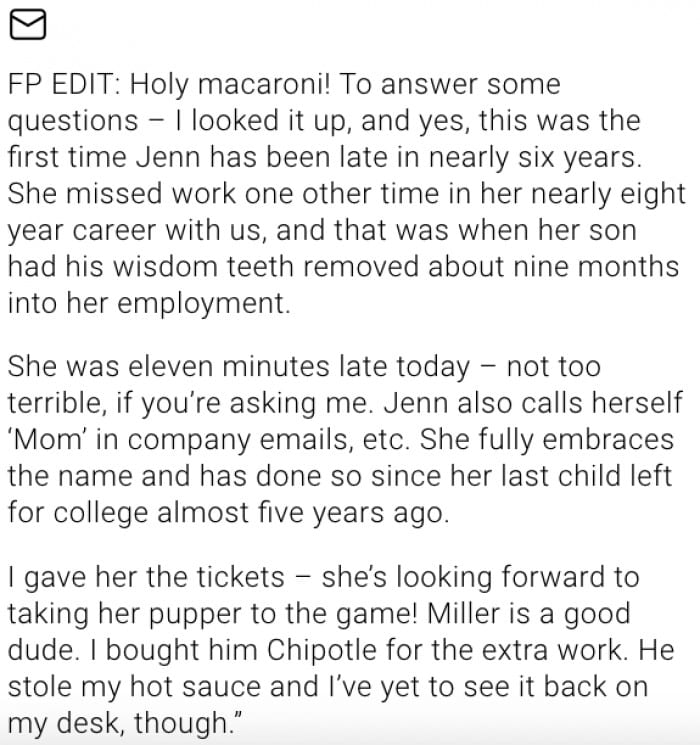 This is how people responded to the lovely conversation.


Miller got his Chipotle. He should be happy.

But the real question here is, is he hiring? Everyone wants to work for him!



Just look at him! Being late was definitely worth it.