Here is a story that is going to emotional and happy when you reach the end.
Kameroun Mares, the owner of the dog was getting chemotherapy for acute lymphoblastic leukemia back in 2013 when she brought the Siberian husky puppy home.
Semper the Siberian Husky went missing 2 years ago. When they reunited, there were many happy tears shed when the family got reunited.
She named him Semper Fidelis — "Always faithful" in Latin.
In 2016, Kameroun has to travel to California leaving her dog behind in the care of her roommate. In her absence, the dog went missing.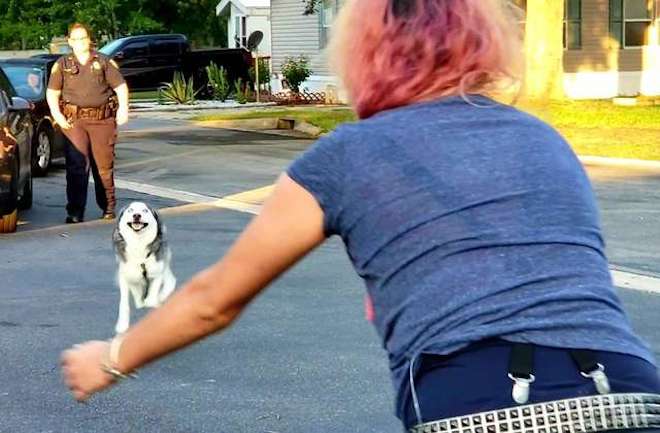 She did all that she could to find the dog. Asked help from people on social media, reached out dog shelters and everything possible that was in her control to search for the dog.
Finally, she contacted a private investigator Ana Campos, who found out that Kameroun had registered Semper with AKC Reunite – a service-connected to his microchip.
"A year into this someone suggested she [Kameroun] check her AKC Reunite chip again. So she went to the humane society in May 2017 and they checked online … That is when she discovered that a year earlier, on April 11, 2016, a woman added her name to Semper's chip," Campos told Hiptoro.
According to Campos, it was Kameroun's roommate who sold Semper. "He was stolen and sold by her roommate 2 1/2 years ago," Campos wrote on Facebook. "She was told he was lost on April 30, 2016. But on April 11, 2016 the buyer added their name to his AKC Reunite 'registered chip'. They registered this registered chip on Petkey pets instead. Petkey pets did not bother to see if he was chipped already."
An entire legal case was fought, and Semper was retrieved from the person who brought him.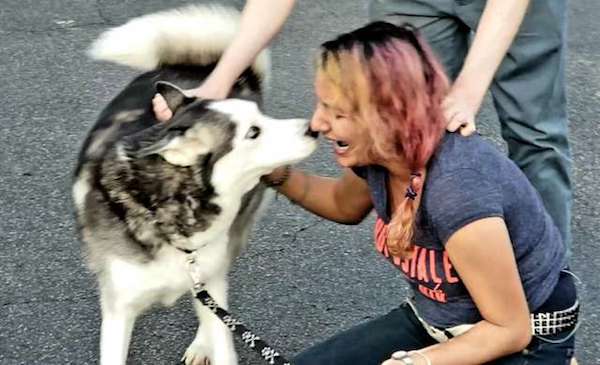 After 2.5 years, Semper and Kameroun reunited and they got very emotinal.