When it comes to safety, we can never be too alert. It's because there is always something at the end that might cause us harm. That's why we must be prepared for all the curveballs. 
Out of all the places where we must stay alert, it's the hotel room that needs most of our attention. And a woman is sharing things to look for in a hotel room to stay safe. Allie Lovegood, who goes by the username Lovegood_allie on TikTok, uploaded a series of videos where she shares safety tips. 
"The response I have received has been supportive because so many of my followers are women who travel alone and have been a victim of domestic violence, robbery, or rape," Allie said how her followers have reacted to her TikTok videos.
According to Allie, her main safety tip wherever she goes to always be aware of her surroundings. "Paying attention to other people's behavior and mannerisms has allowed me to stay safe and leave quickly if I feel something is off," she said.
"When I left my abuser in December 2019, I didn't realize how desensitized I was too dangerous situations because of all of the abuse. Once I escaped, I took 5 solid months to start my healing journey and I started speaking of the abuse I endured. I don't want to put myself into a situation where I am a victim again," she shared.
TikToker Allie shared a host of hotel room security tips to keep in mind the next time that you travel. Here's the full video
"I've had to learn who I was at a core level because I lost myself along the way by changing myself so much to fit his wants and needs. Relearning who I was has been a blessing in disguise. My boundaries with people are solid. If they don't respect them, they are no longer in my life. I've been taking a self-defense class with [American actor] Ernest 'The Cat' Miller) which has given me the confidence I needed to defend myself physically and has strengthened my mentality."
Allie continued how her journey has led her to help others. "Now I am an abuse recovery coach helping victims of abuse through and after their relationships/partnership. I coach them and work out a plan to help them along their healing journey. It's all to get the client to the point where they don't need me anymore. Once they are confident enough and realize their self-worth, that's what it's all about. I love what I do."
"I know you're in the dark and you feel so alone. Don't give up. You can live a life where you are loved, happy, and free. All you have to do is shake the devil's hand, walk right past him, and climb out of that hole. You are one decision away from a totally different life. When you're ready, I'll be there to help." Allie added.
Allie explained how anyone can quickly check to see if the mirror in their room is genuine or a two-way one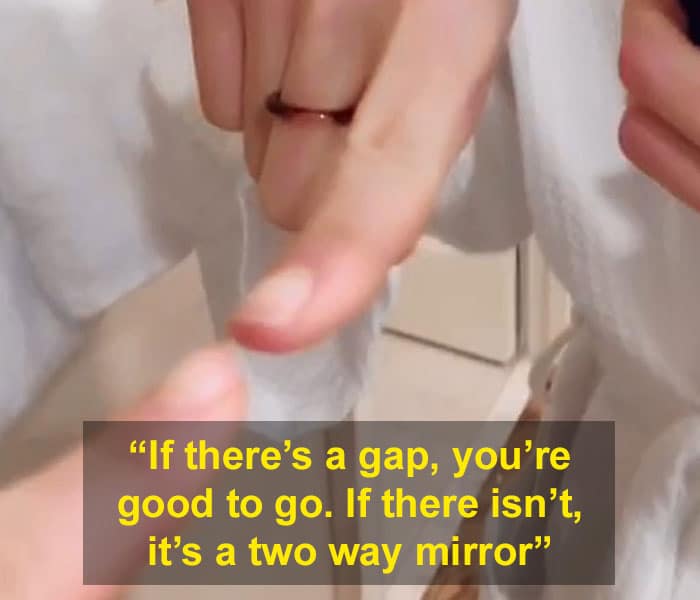 The woman is very skeptical of hotel room locks and showed her viewers how to make sure nobody can get in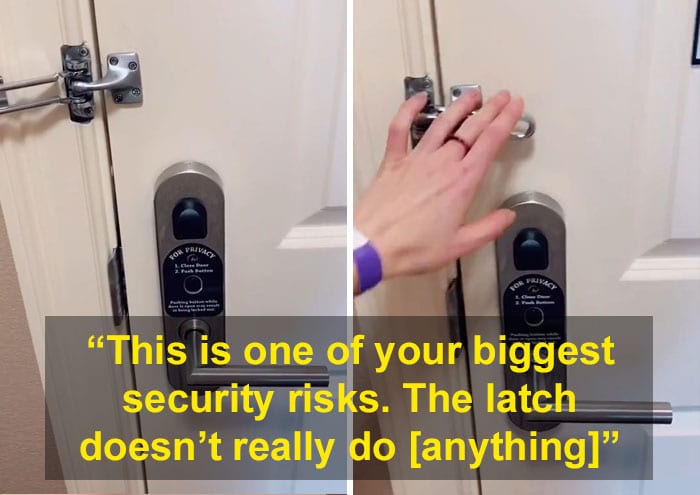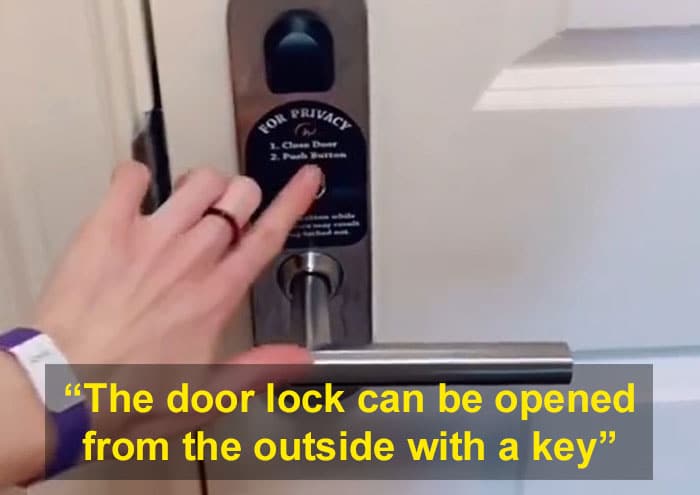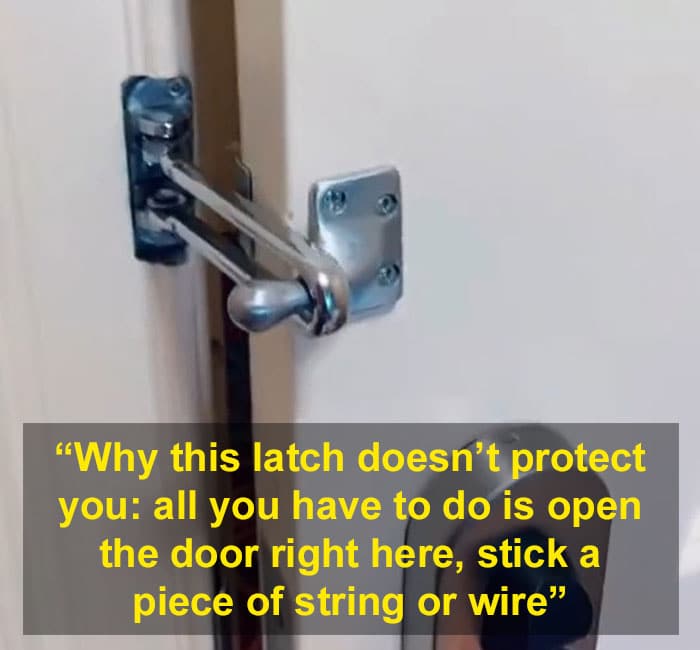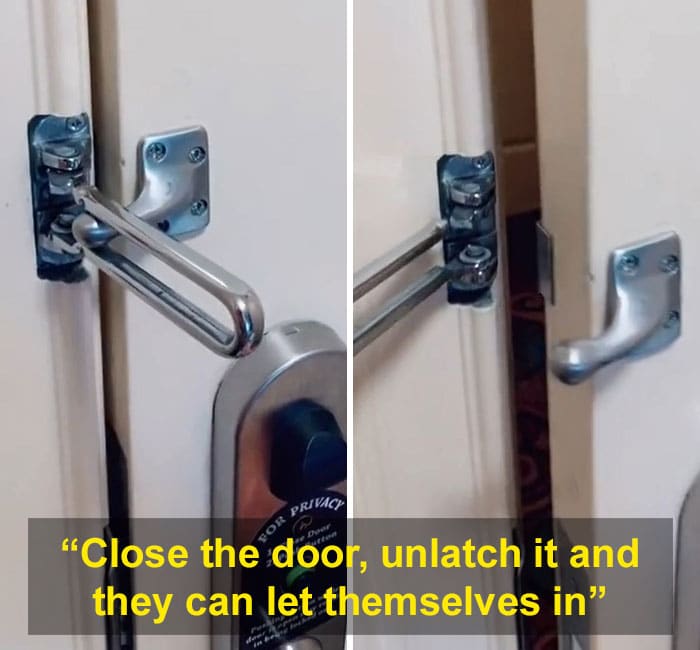 The TikToker advised getting a room closer to the stairs rather than the elevator, in case of an emergency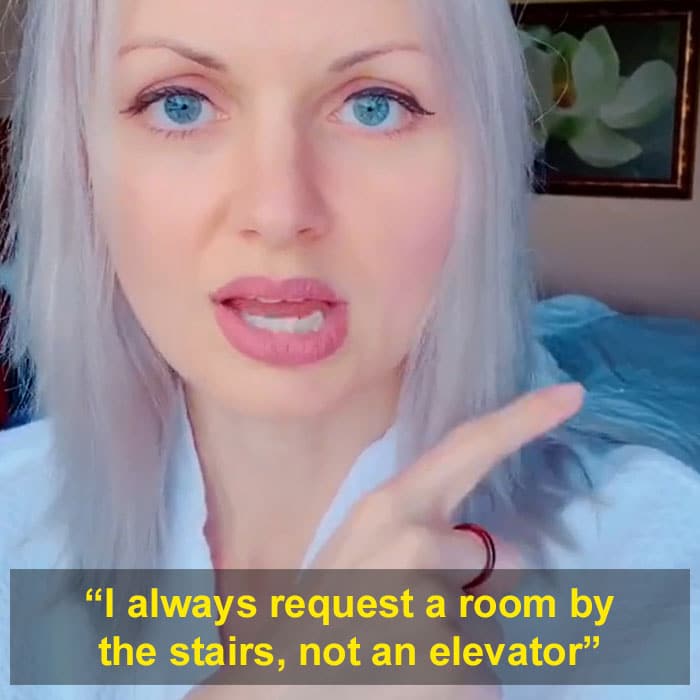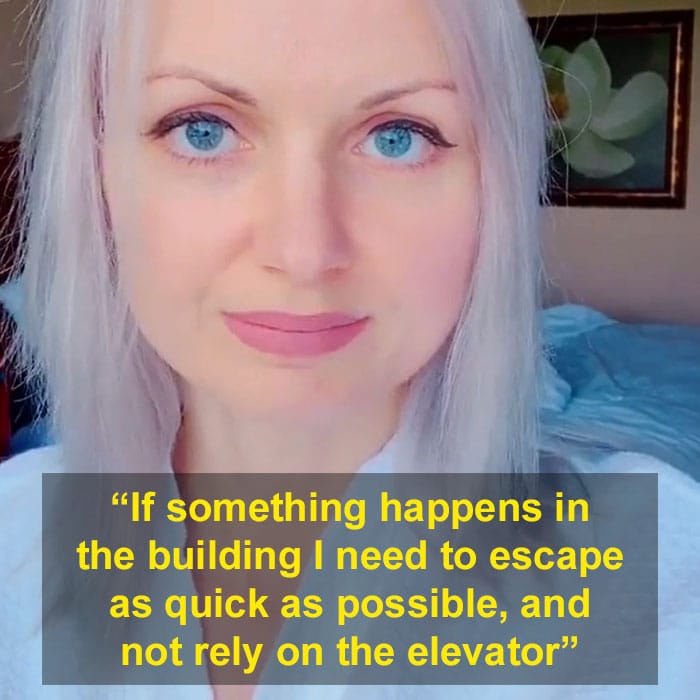 Finally, Allie shared how to check if your room has any hidden cameras in it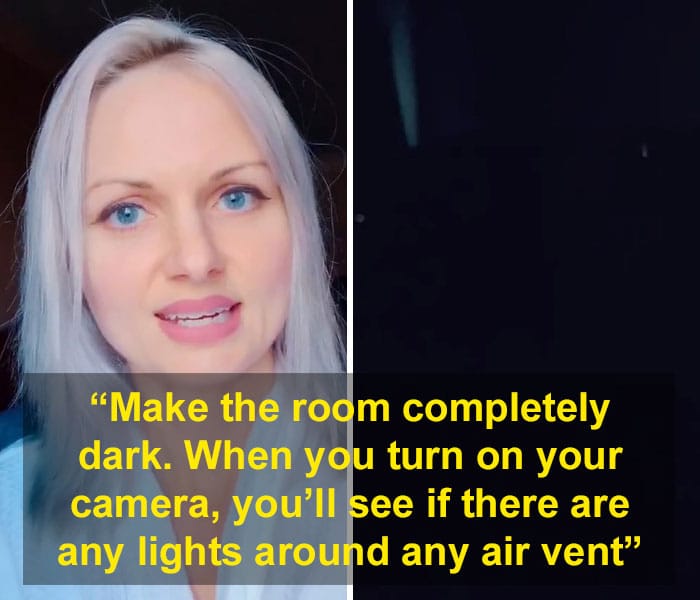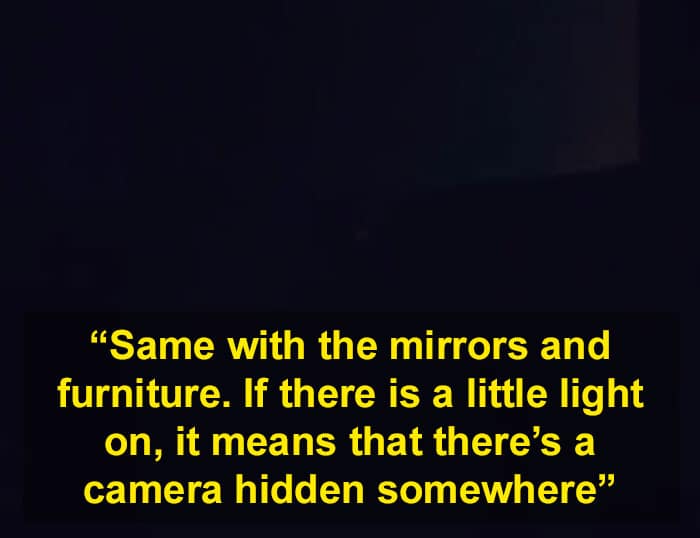 "One thing that can help you build a sense of safety is community. Take the time to get to know the good folks in your neighborhood and build positive relationships with not just your neighbors, but the people who deliver the mail, the trash folks, the guy that mows your neighbor's lawn, etc."
She continued: "The more people you know, the more people will have your back if something happens again. Knowing this can increase your sense of safety and belong in your community," May said.
"At its core is a power dynamic that constantly reminds historically subordinated groups of our vulnerability to assault in public spaces," May explained. "Street harassment can happen to anyone, but disproportionately punishes women, girls, LGBTQ+ people, and other marginalized groups for being themselves in the world."
Here's what some TikTok users had to say after they watched the video about safety