Olivia Jackson, believe that when it comes to clothing choices; people are free to wear whatever the hell they want. Even if the objections are coming from their significant other.
To illustrate her point, Jackson started a series called Clothes My Boyfriend Hates. "I'd started to really enjoy fashion but my boyfriend constantly made sarcastic comments about what I was wearing," the blogger said about the origins of her project. "I knew I couldn't be the only person who was just carrying on wearing what I wanted regardless, but equally I knew that there would be people out there who were impacted by their partner's or other's opinions – because I'd been there myself.
"So I thought I'd start documenting these clothes my boyfriend hates. Since then, I've been on a mission to empower women to do what makes them feel great."
Below, you will find the latest entries to Clothes My Boyfriend Hates.
#1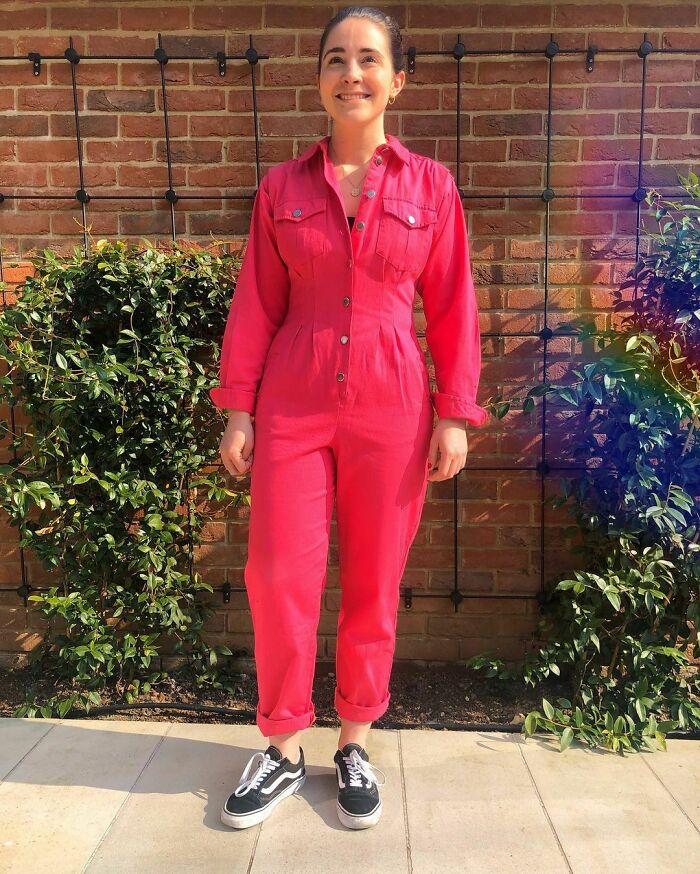 Don't mind me, just squinting & working at home in my bright pink boilersuit! Oh how much my boyfriend hates this one. Think he made a joke about looking like a fluorescent mechanic when I first got it, ironically I now work in the automotive industry (but definitely not anywhere near the underneath of cars!)
Jackson wanted to, and still aims to, empower women to dress for themselves rather than for others around them. And it's working. She regularly gets messages from women thanking her for inspiring them to be a bit braver with their fashion choices, which she absolutely loves.
The blogger herself gets her wardrobe inspiration from a lot of different places, particularly from the brilliant women who are on Instagram.
"I definitely inherited my love of bright colors from my mum and my grandma!" Jackson told  us. "I don't follow any specific rules or concepts—I just wear what makes me happy. I try to shop from lots of different places, mostly on the high street, but I'm always discovering new smaller brands to try. My more recent favorite discovery is Leim; functional jumpsuits you can go to the toilet in without taking them off!"
#2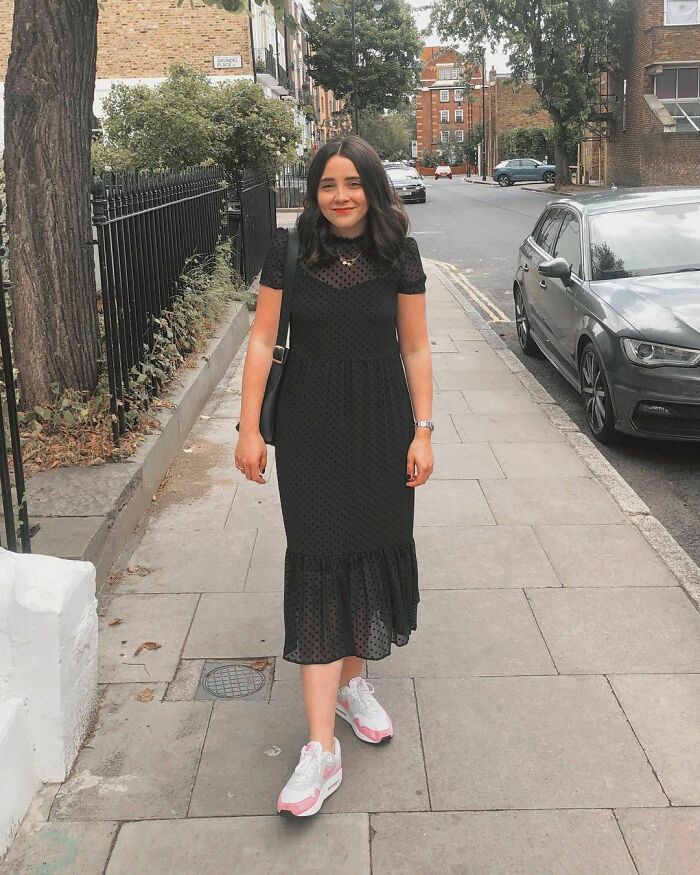 As you all know, spotty baggy dresses with trainers are usually #clothesmyboyfriendhates but a two year old said I was a princess whilst wearing it which he agreed with so this ones a winner!
Jackson's posts often include what she calls "sarcastic tones," which can be confusing for some viewers.
She said that very occasionally, the tone of her Instagram and blog posts is misinterpreted to mean that her boyfriend is controlling what she wears, which is absolutely not the case. After all, Olivia's partner still comes out with her wearing a hospital gown or a mechanic's outfit and is totally supportive.
"It's fair to say the sarcastic comments haven't stopped, and he still rolls his eyes at my fashion choices; I don't think that will ever stop!"
#3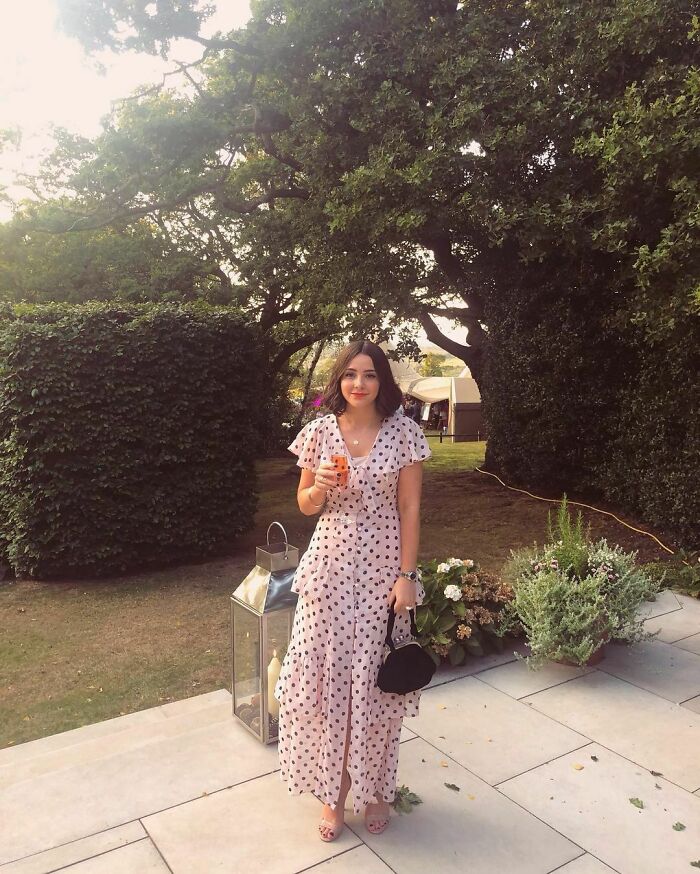 A throwback because I love this (hated) dress I also love the fact this photo was taken about 7/8pm and it was LIGHT! I find the dark mornings/afternoons of the winter really hard & horrible. I don't mind the cold at all, but as soon as it starts getting dark at 4pm at work I'm pretty sure my brain decides its time to shut down and I have to try 10x harder to focus. Anyone else!?
"Neither [me nor my boyfriend] thought my project would be this popular! I think he's very proud of the community of empowered women I've built and is happy that I'm enjoying posting the clothes he hates," Jackson said.
Wearing clothes that she feels truly comfortable in, Jackson found that her friends and family love her new style. Now, she encourages everyone to do the same.
#4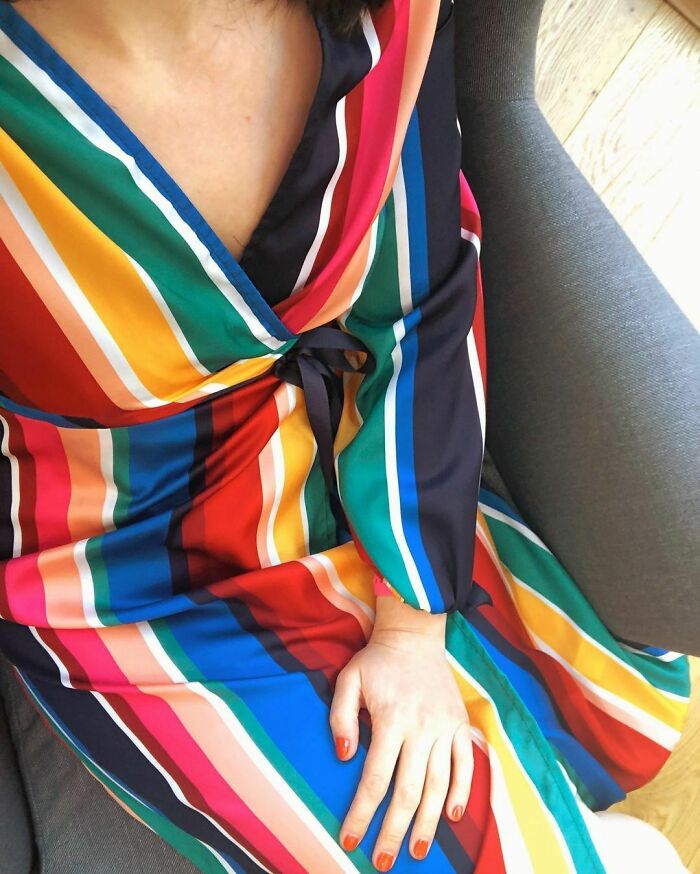 Boyfriend famously called this the technicolour dream dress.
#5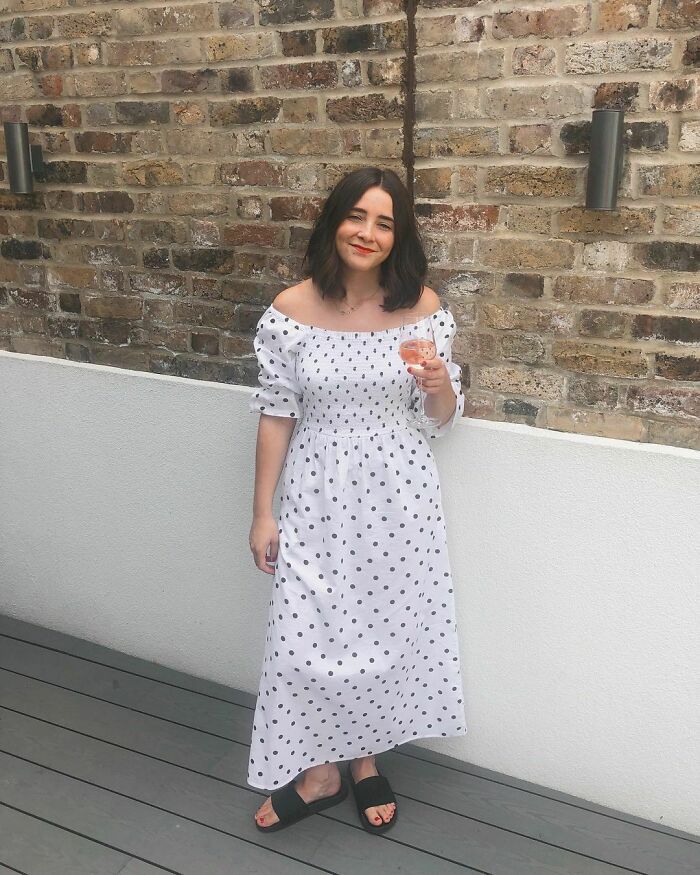 When he rolls his eyes at your dress.. then his sister turns up at ours also in a spotty dress. We didn't even plan it
#6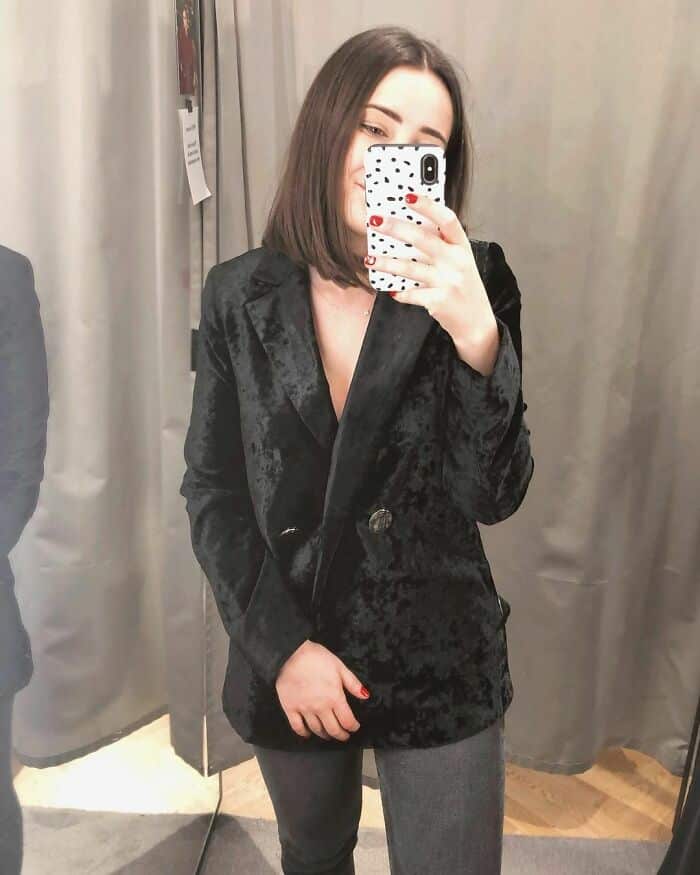 I ~might~ have bought the most hated item yet!? I loved wearing this on New Year's Eve. J came in when I was getting ready and said, 'oh I thought you were wearing that new dress tonight' 'yes but I felt too overdressed' 'so you put on a velvet smoking jacket to wear INSIDE?' Well…
In all seriousness it's going to be a jacket which lasts me years I'm sure.
#7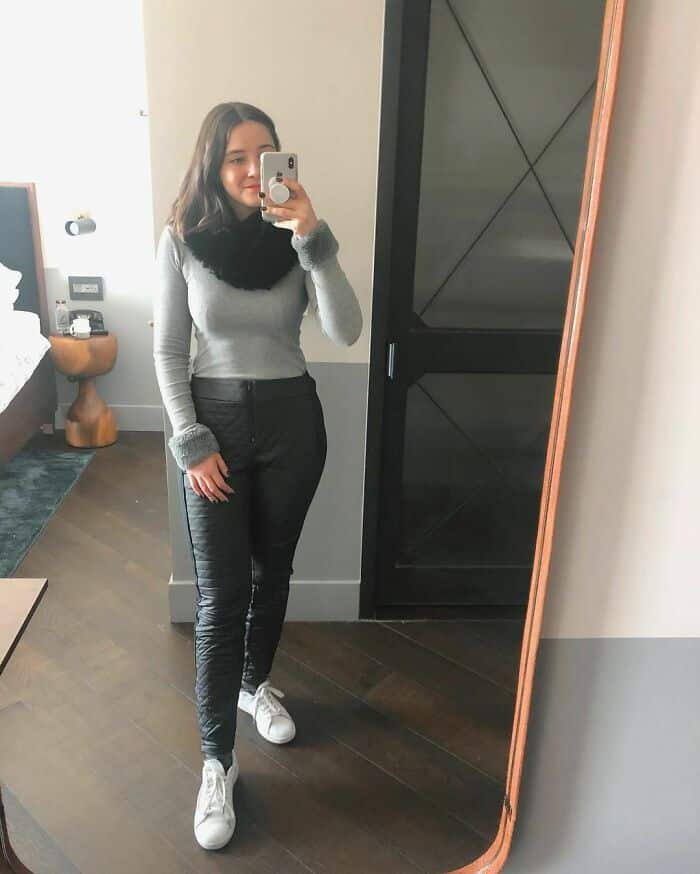 Just another pair of leather trousers he hates 'but not as much as the other leather trousers, they're awful' so I'm taking this as a win.
#8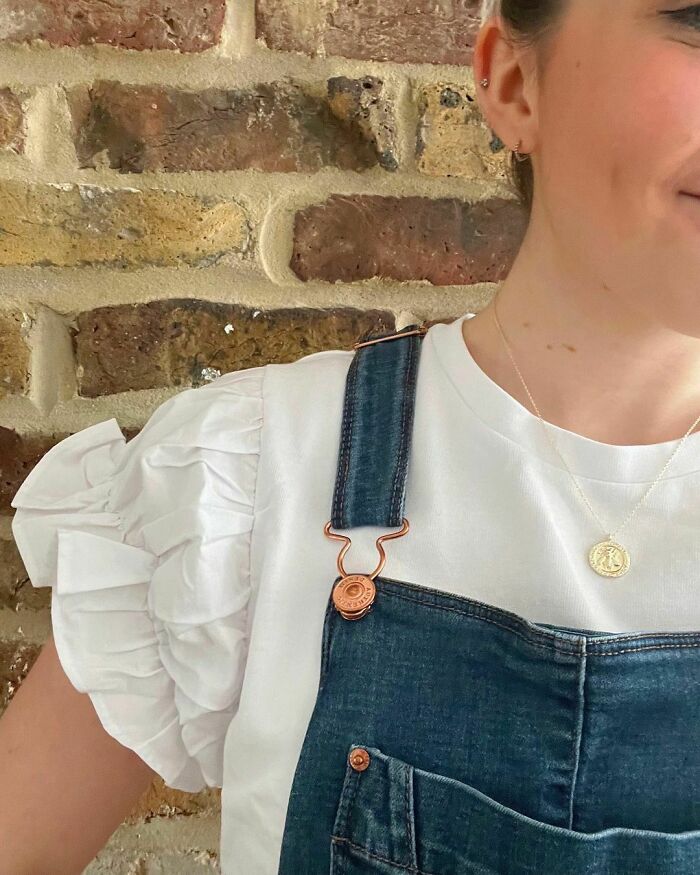 Frills + dungarees = obviously #clothesmyboyfriendhates
#9

These leather trousers are defo the most hated item at the moment. I love this outfit for work though – a good balance of feeling smarter than jeans but still super comfy and fashionable.Despite layering up, I was still freezing in them today though – anyone else feel the cold easily!? #10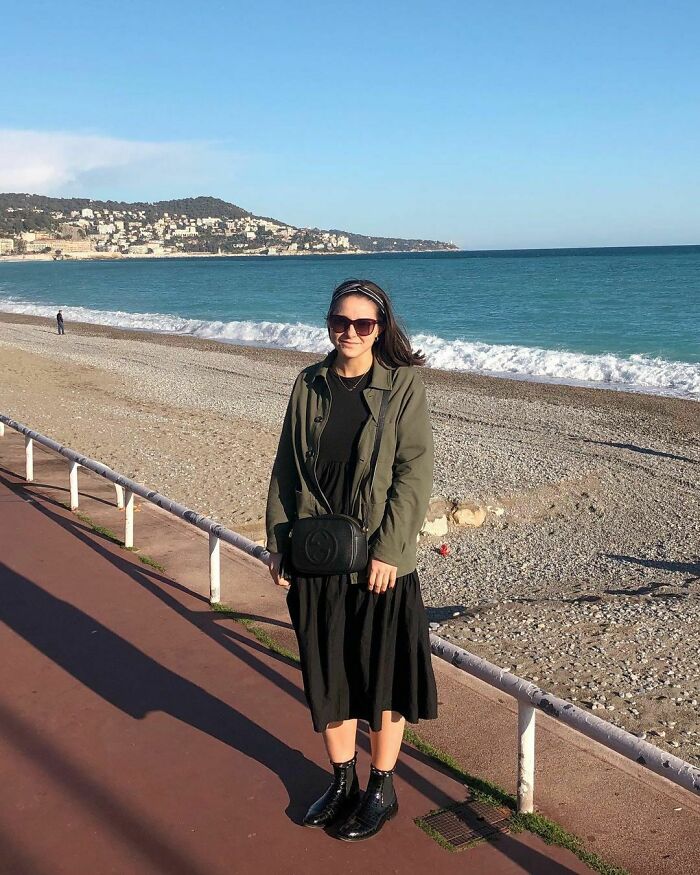 A baggy dress and jacket he hates but we're relaxing by the sea and life is good.
#11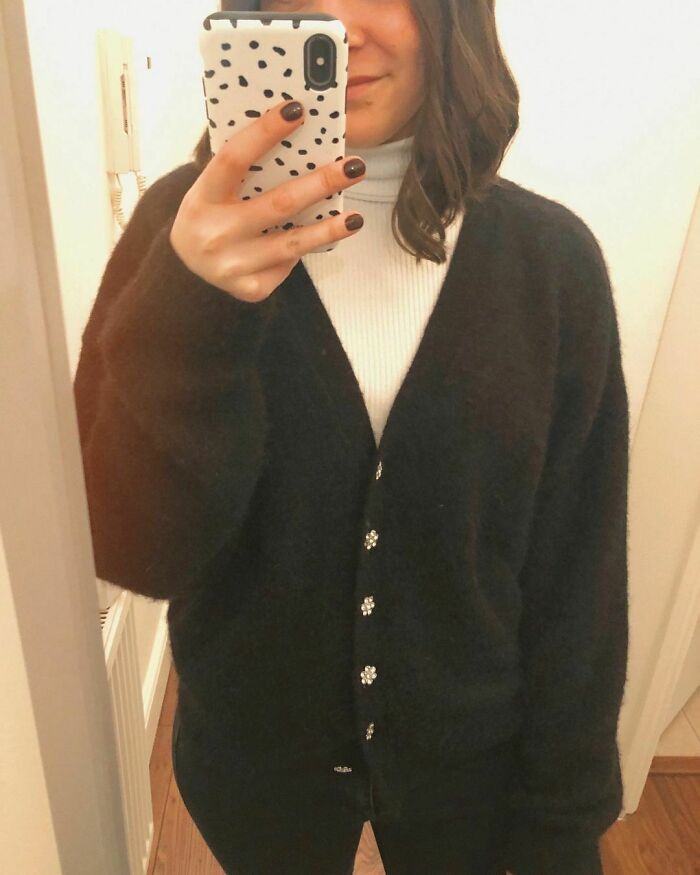 I'm sure you can imagine the granny/Princess Margaret-based comments this @andotherstories cardigan attracted. The magpie in me loves the buttons!
#12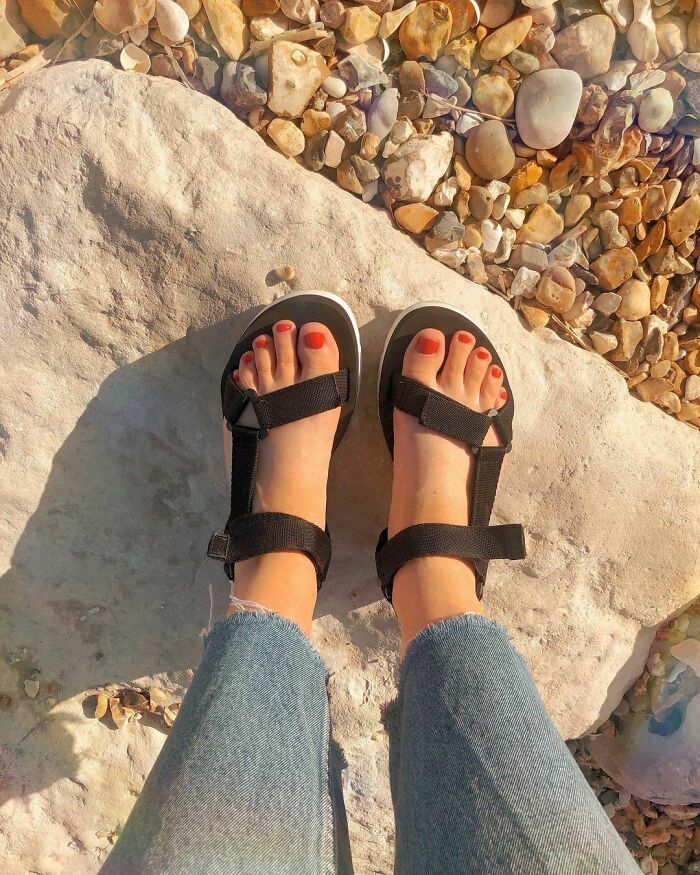 WHAT DO YOU THINK ABOUT DAD SANDALS? Is that even what they're called? Or dork sandals as me and my mum call them? These got an 'absolutely NOT' from the boyfriend but I love them. They're @johnlewisandpartners (popped a link on my stories) and are soo comfy. I've also lusted after many a @teva and @arizona.l.o.v.e pair too. They've been perfect for long coastal walks this weekend, as well as for pottering around town, much to my boyfriend's dismay. I'll share some of my fave accounts who rock a chunky sandal on my stories too! X
#13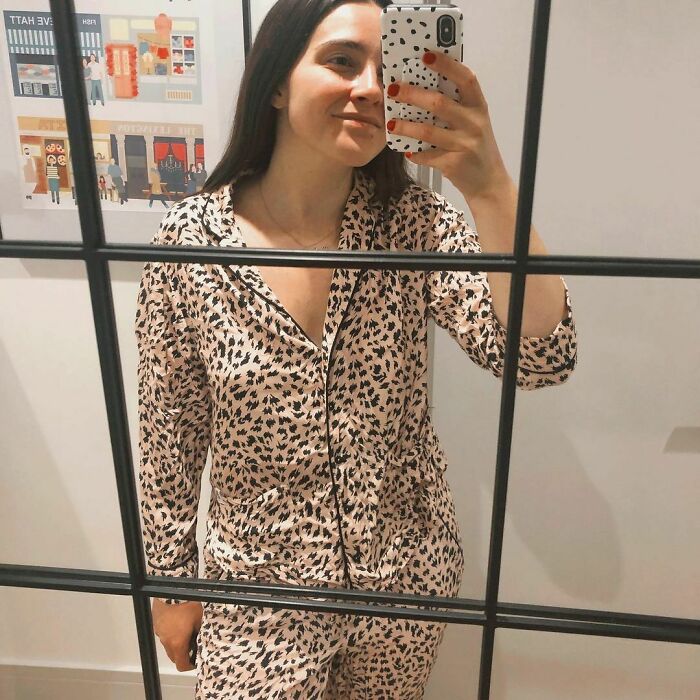 Oh these matching pyjamas are definitely #clothesmyboyfriendhates. I'm not sure if it's cos they're matching (and matching my phone case); the pattern; or the fact I am wearing them on repeat that he hates. They're so comfy though. Something I'll miss when life goes back to 'normal' is being ready for bed, make up off, skincare routine done and in some jazzy pyjamas at 9pm. As much as I LOVE an early night I probably only used to have one once a month or so. Having a (busy) full time job, this wonderful account, and various other bits to keep me busy I probably didn't take enough time to just *chill*. That being said I am also very ready for a big night out / rosé on the beach somewhere hot at lunchtime / just an after work beer. For now I'll stay in these dreamy jammies and watch desperate housewives with a tea.
#14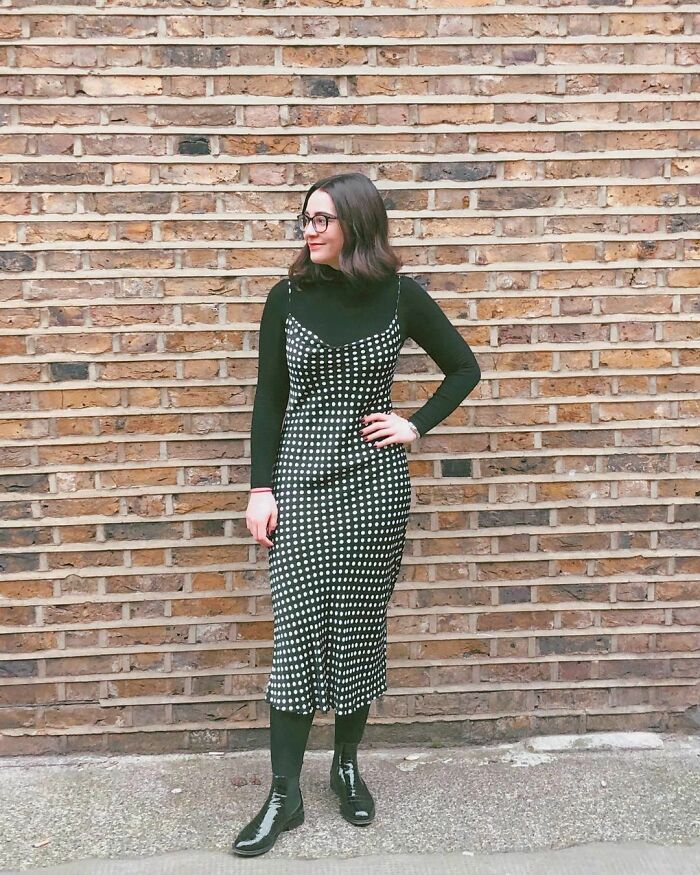 A hated polka dot dress: winter edition. I wore this a lot in spring and summer with a tee underneath (swipe across) but today I popped it on with a roll neck underneath with some tights and boots and ta-dah! A winter outfit. J even asked me if it was new.
#15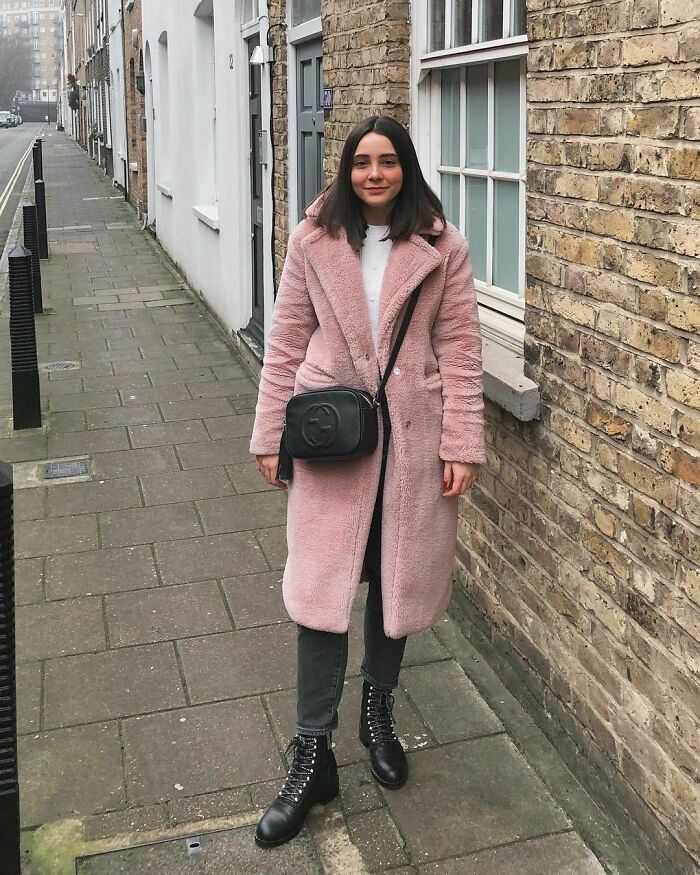 Can't wait to get this 'dressing gown' coat back on now the colder weather is coming! He reeeeally hates this one. I have no idea why
#16⠀⠀⠀⠀
#17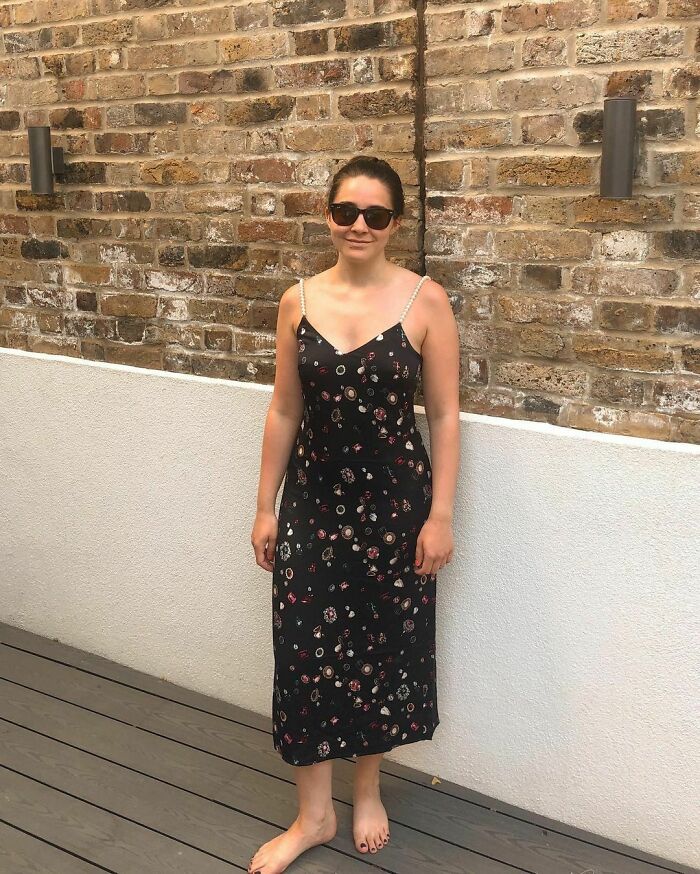 #18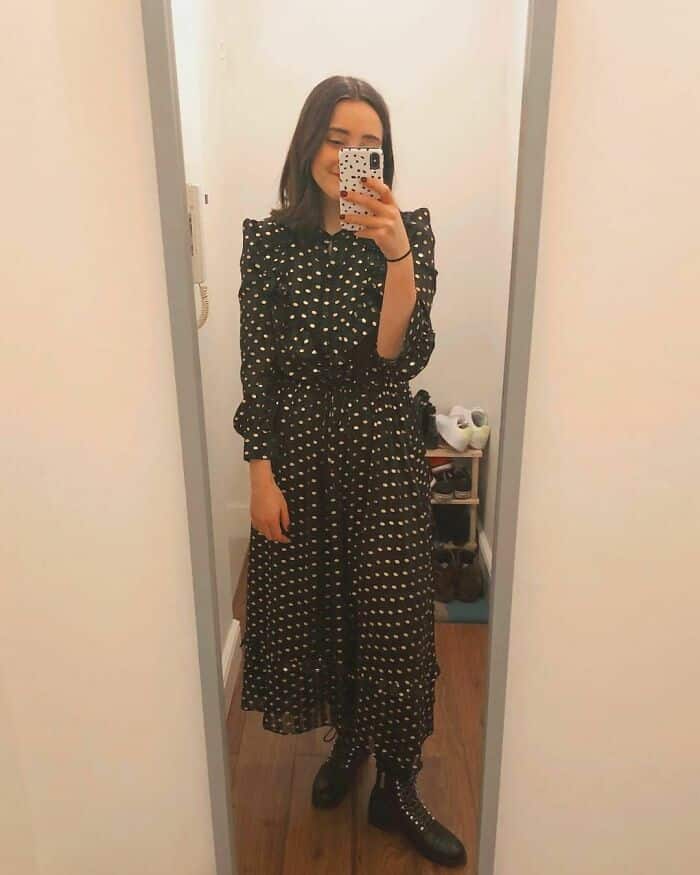 #19
#20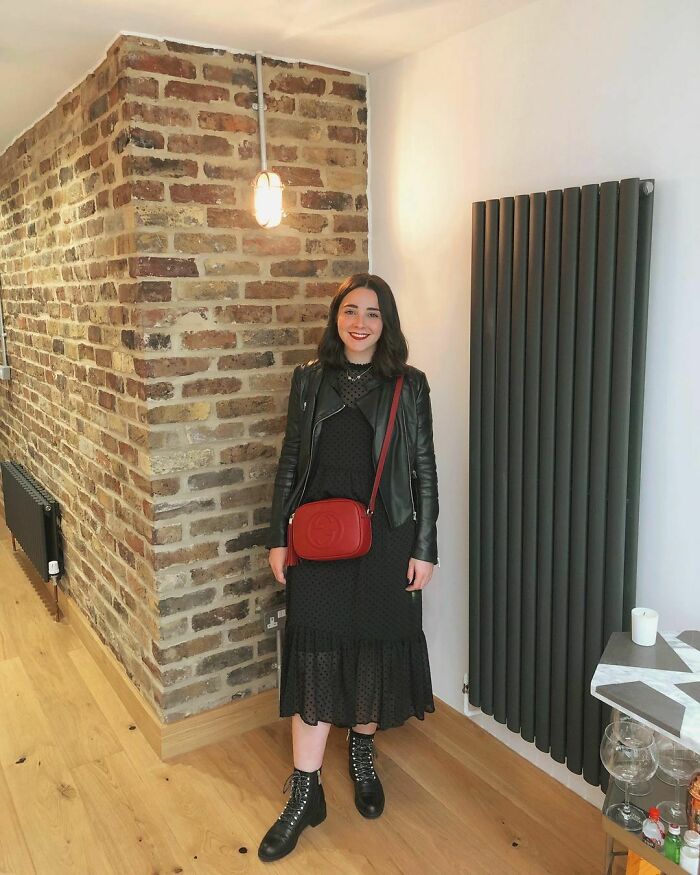 #21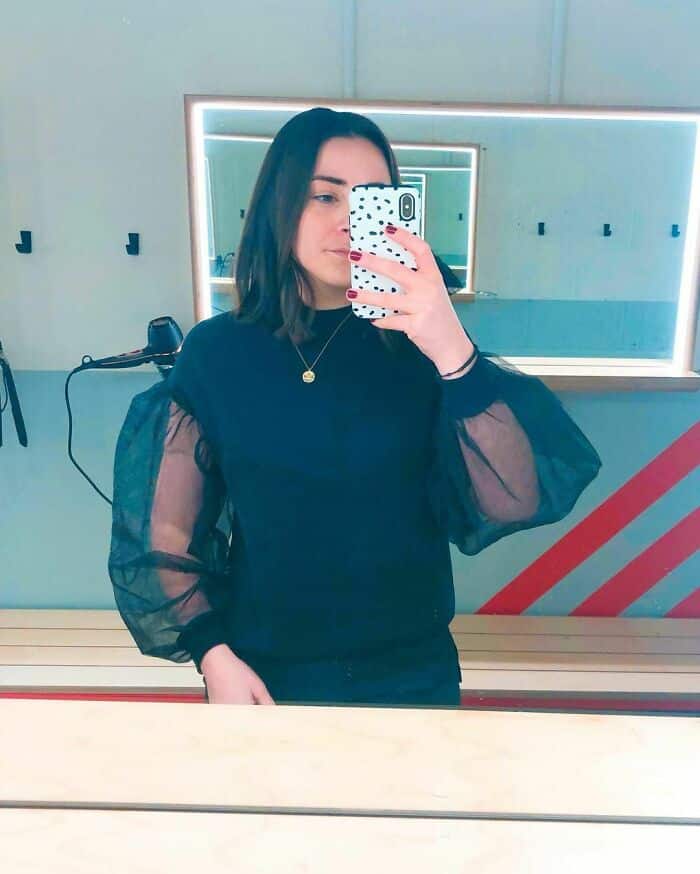 #22
#23
#24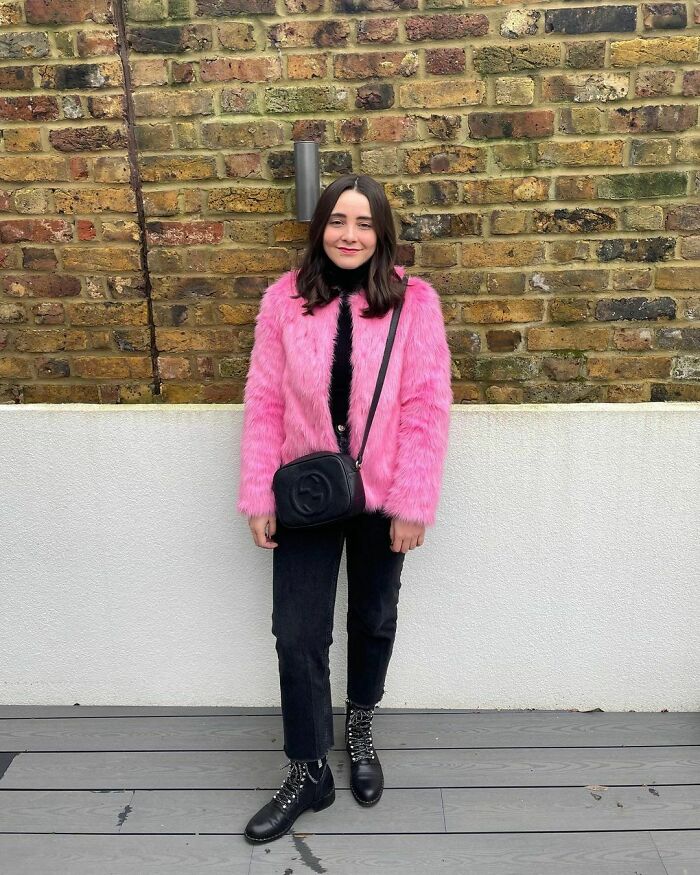 #25