New York body acceptance advocate, founder of Megababe, and author of 'Body Talk' Katie Sturino is proving that Fashion is for everyone. She is impressing the internet with her spot-on recreations of celebrity outfits.
Katie believes that all bodies are beautiful and that you don't need to be stick-thin or adhere to runway model standards to look gorgeous in an outfit. Check out some of Katie's best new looks below and remember to upvote the ones that inspired you the most.
She fights for women of every size to be better represented in the fashion industry. She wants fabulous outfits to come in all shapes and sizes as part of the #SupersizeTheLook movement.
She told us about her latest projects, the current state of size acceptance in the fashion industry, and her style tips for women this summer and fall. Scroll down to have a read.
Kate Middleton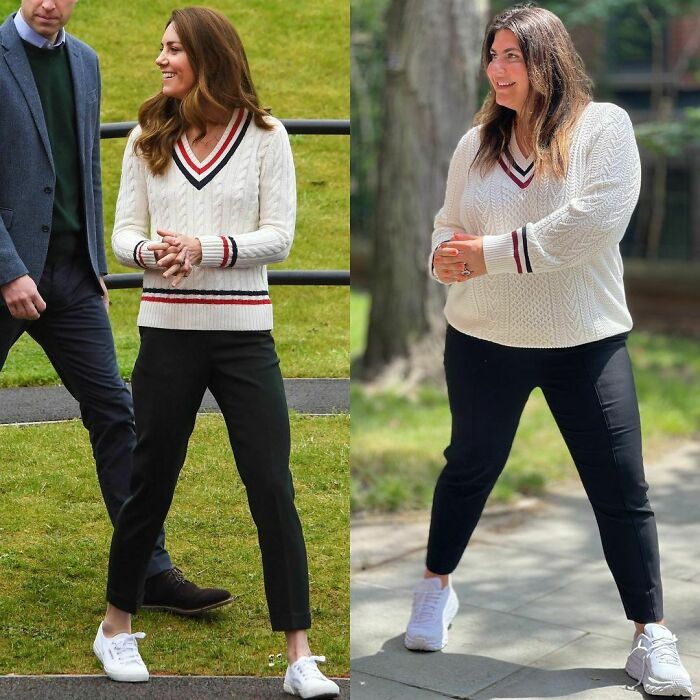 Irina Shayk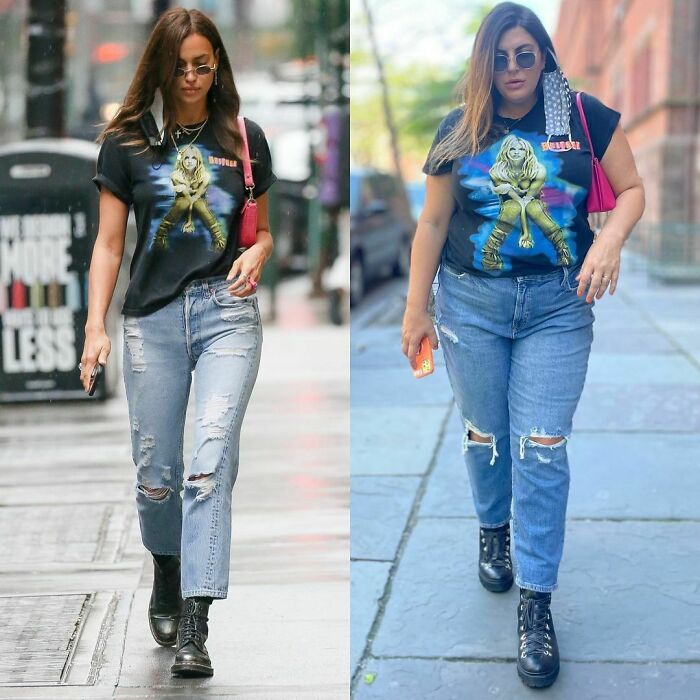 Busy Philipps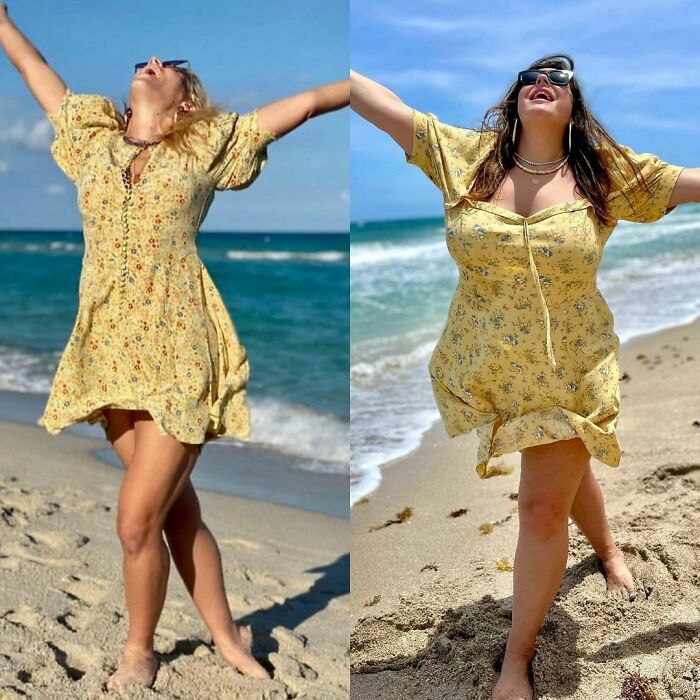 Katie told us that what she's most proud of is her recent book 'Body Talk.' "It's an interactive guidebook on how to tackle your deepest body issues and the response that I have received from it has been so emotional and rewarding. It has definitely been a bright light for me and many others in the context of the pandemic," she shared with us.
"The diet industry has turned reemergence from quarantine into this weight loss moment where you're expected to 'start fresh' and 'lose the weight,' but the fact is we're still in a pandemic and it is an extremely stressful time," Katie stated that the pandemic is still very much ongoing. "The focus on weight gain takes away from the larger point that you've survived the pandemic and this is the body that got you through it. Appreciating your body for those reasons is a big part of body acceptance too, beyond just how you look and feel in clothes. It's more than that."
Mindy Kaling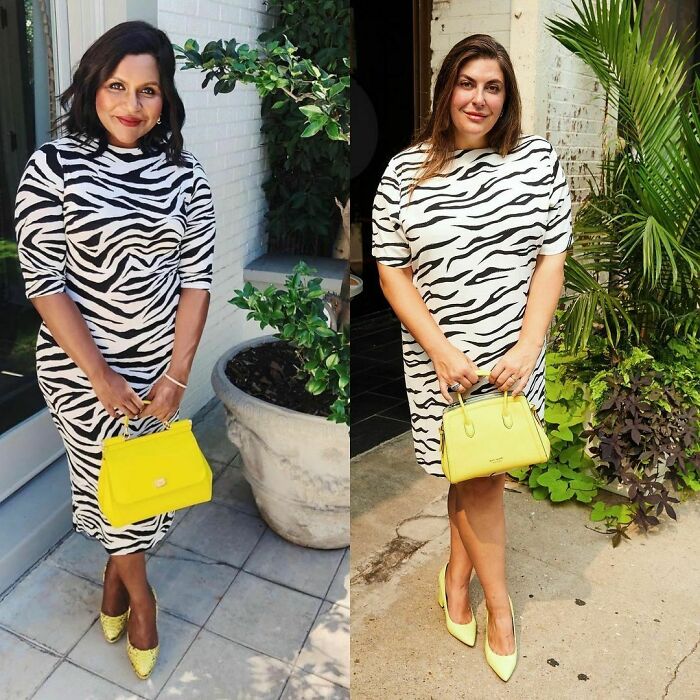 Mindy Kaling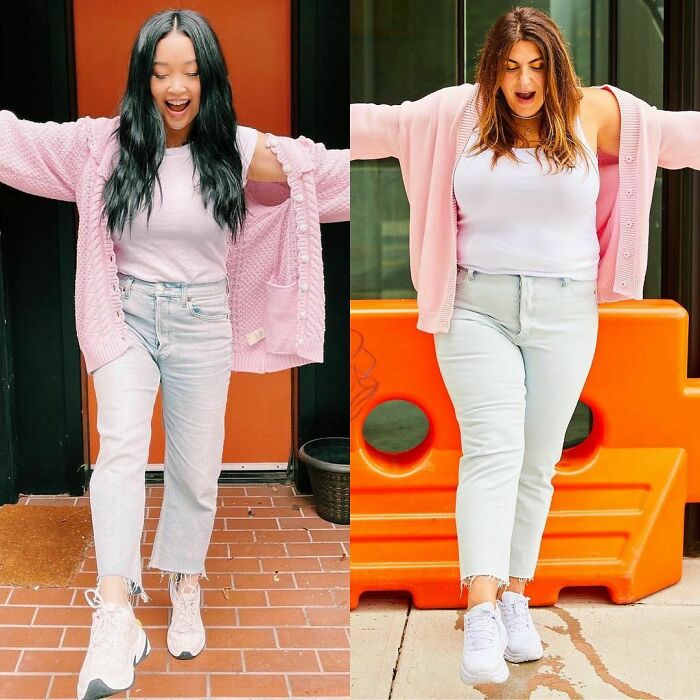 Ciara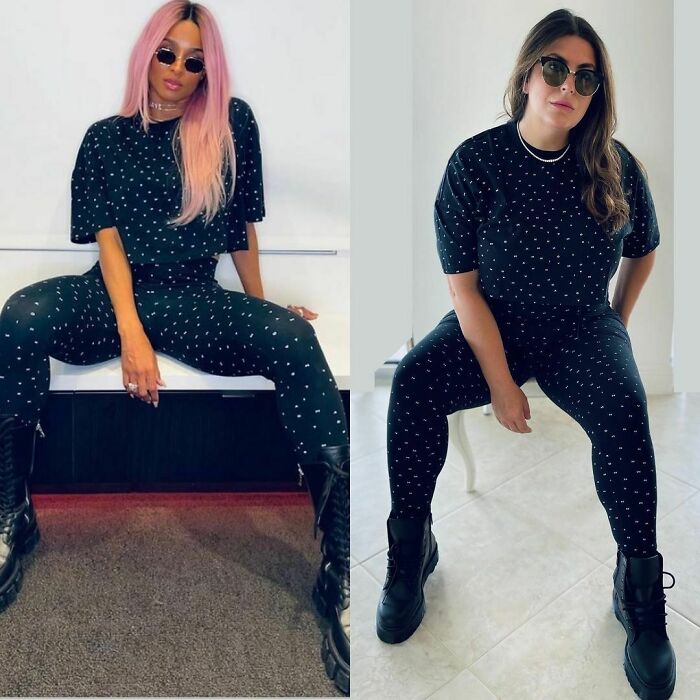 We wanted to get Katie's take on what might be holding the fashion industry back from size acceptance in 2021. Here's her perspective: "The new guards of the fashion industry seem to have a more open and accepting point of view when it comes to size, but I also think the old guard is still present and continues to perpetuate an antiquated perspective on sizing. It's been pretty well debunked that it isn't cost-prohibitive to launch extended sizing!"
Finally, we were curious to get some style tips for women this season. "Definitely lean into the biker short trend—it's super comfortable and easy to style. Big chunky shoes are also back which I love! One trend I keep seeing and am especially excited about are white cowboy boots. I'm obsessed with a pair I just got from Tecovas," Katie wanted to share with all of you.
Amelia Gray Hamlin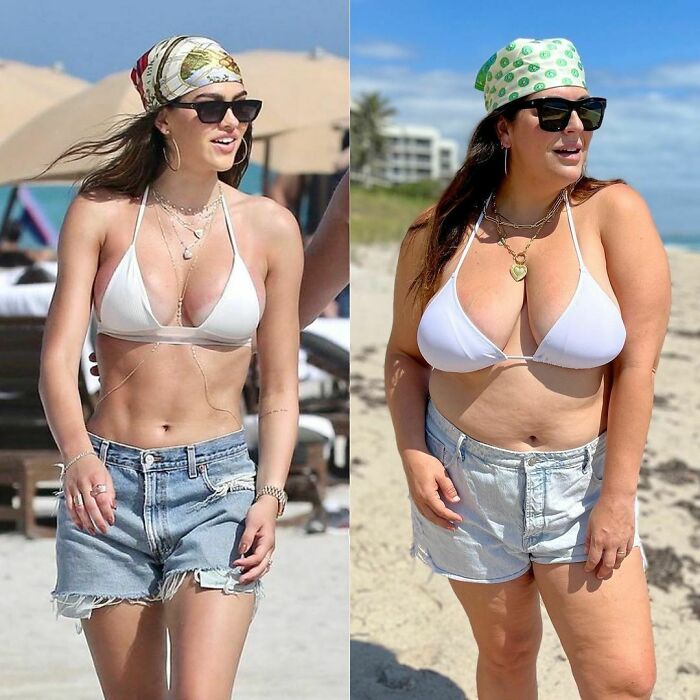 Sarah Jessica Parker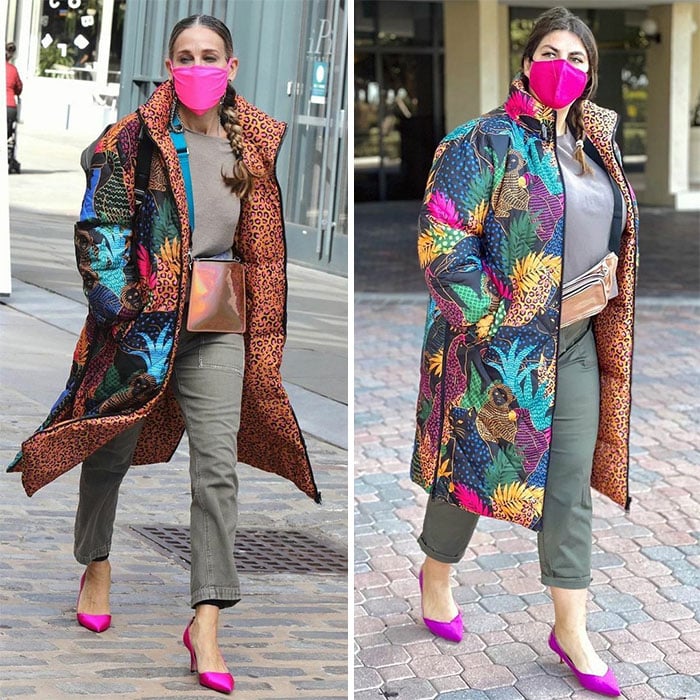 Tinx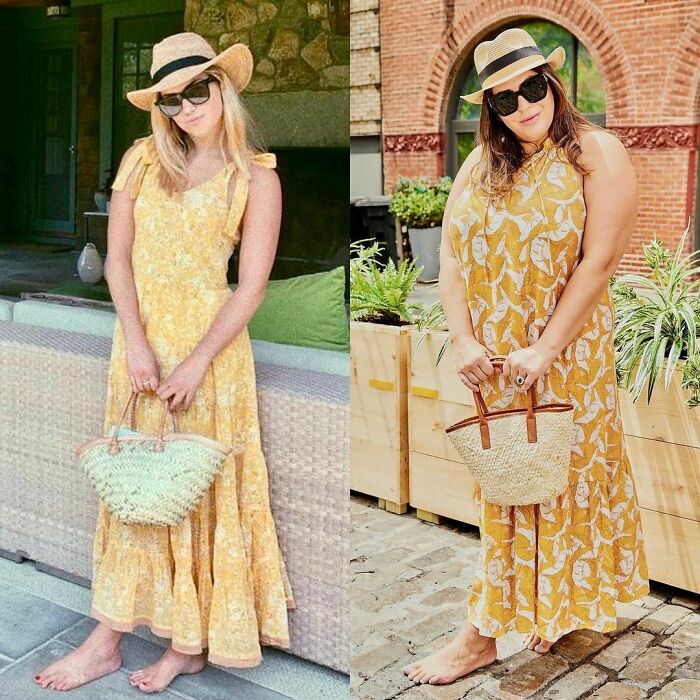 Previously, I had a couple of in-depth chats with Katie about her ongoing projects, her goals, and size inclusivity. Katie's been very busy ever since the start of the pandemic.
"I've been able to really connect directly with my followers in a new way through Stories. I am sharing my personal beliefs more. I'm definitely not shooting as much 'street style' content," Katie told Bored Panda at the start of 2021.
Right before the lockdowns started, Sturino launched her Squeaky Clean Hand Sanitizer via her Megababe brand in January 2020.
"By March, the product sold out twice and the waitlist reached 15,000, but we were able to speed up our production to launch a bigger size as well as restock. We also launched the #MegababeCares initiative," she said.
Hailey Bieber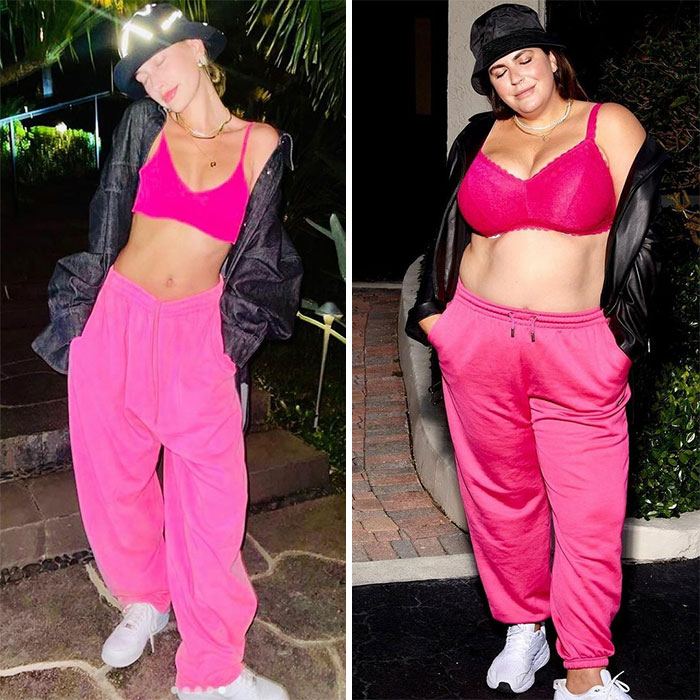 Barbie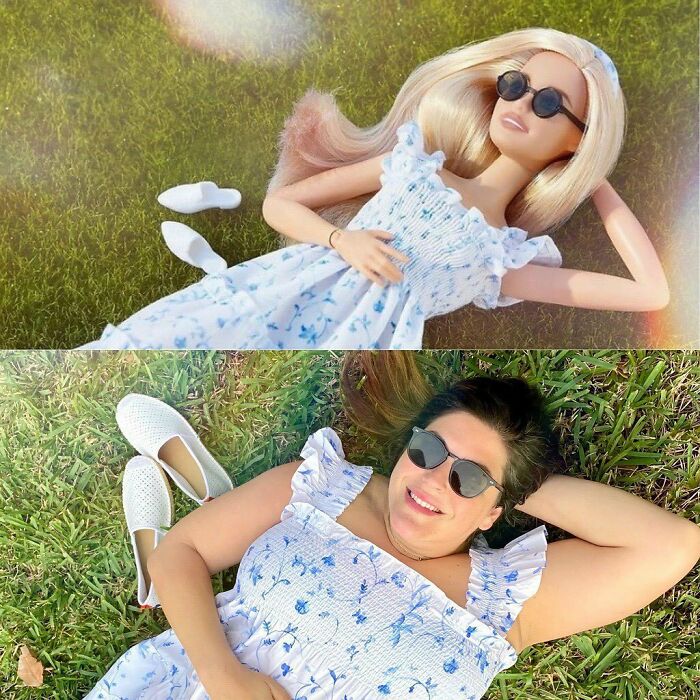 Tamu Mcpherson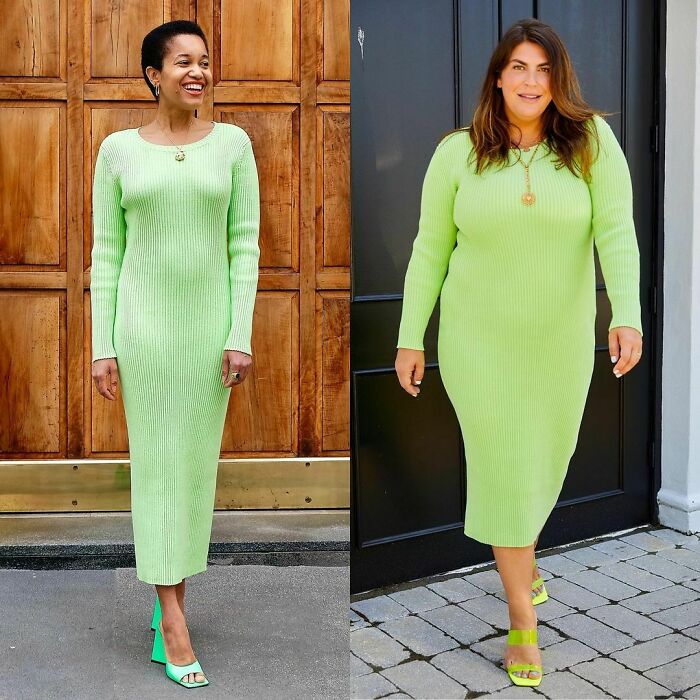 "We asked healthcare workers what would help most with long shifts, and sent anti-sweat, chafe, and odor products to provide comfort to these healthcare heroes. At the end of December, we launched our Squeaky Clean Sanitizing Wipes," Katie noted how she adapted some of her business decisions to the circumstances.
Katie continued to work on the 'Make My Size' project as well. "It has been interesting to see how the media has covered weight gain and loss in quarantine. I always share that this is not news!" she said.
In the body acceptance advocate's opinion, those struggling with self-confidence ought to reframe the issue. "I always say, put your confidence on first!"
Kate Middleton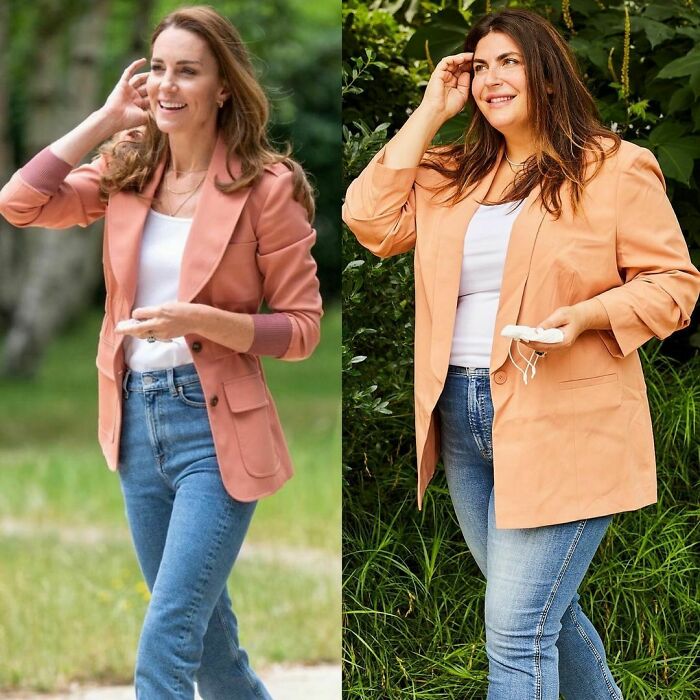 Sienna Miller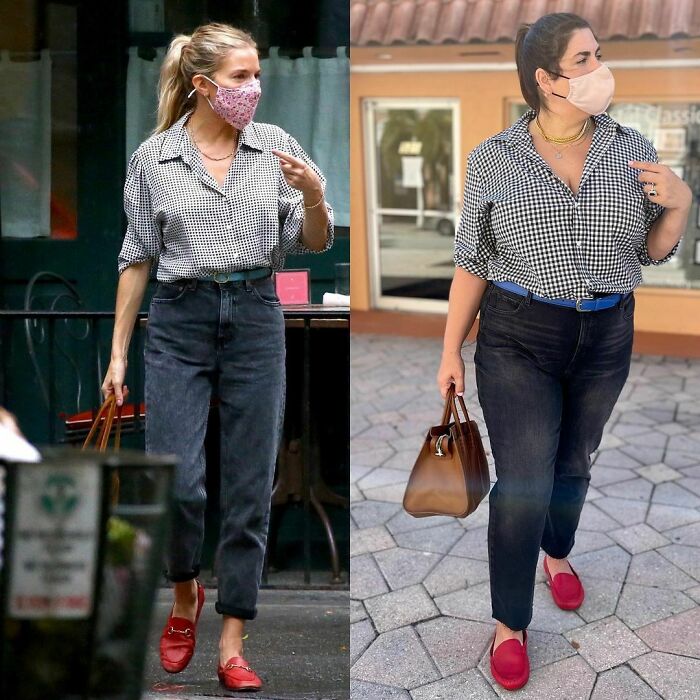 Katie Holmes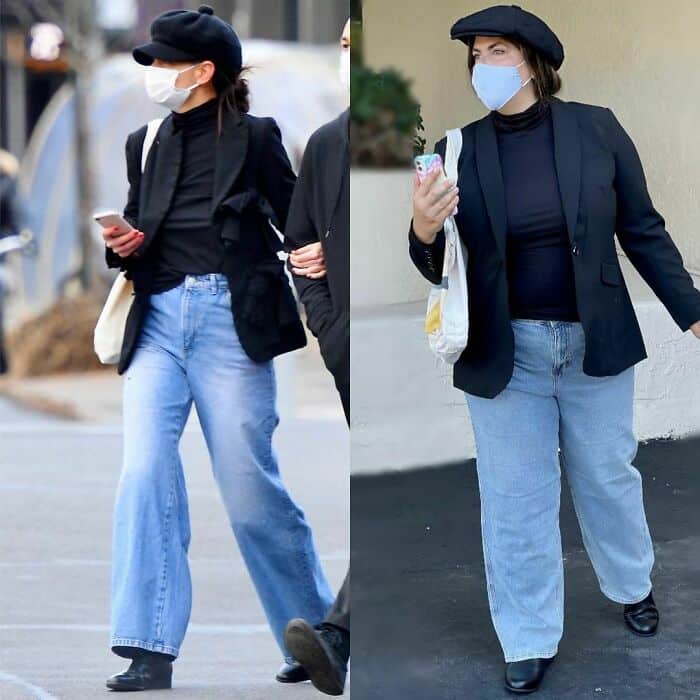 Kim Possible Edition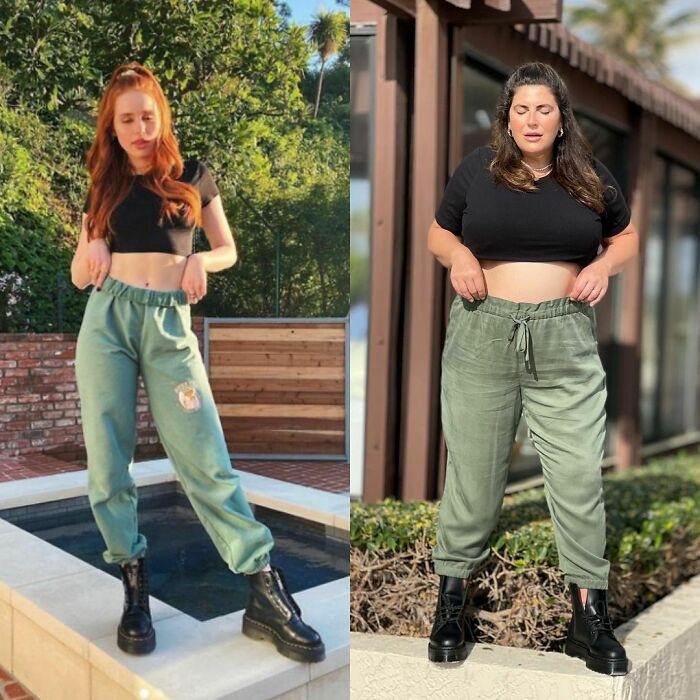 Tracee Ellis Ross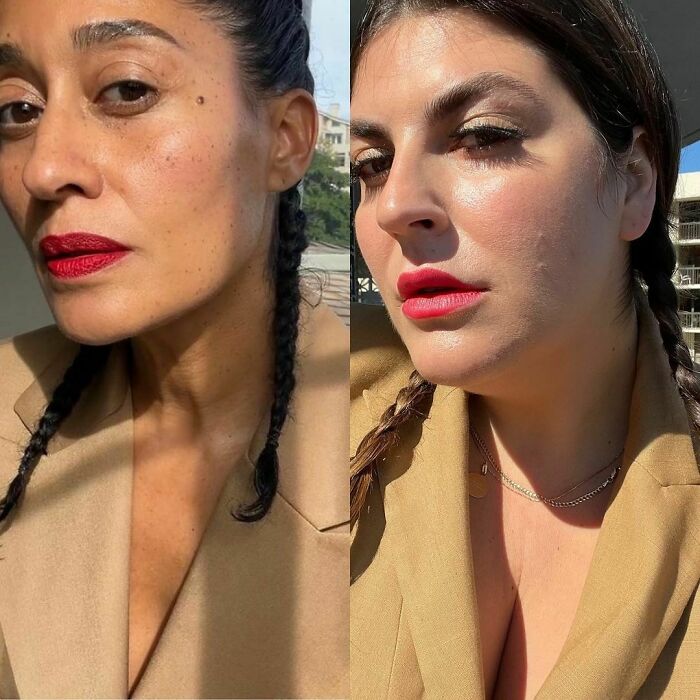 Irina Shayk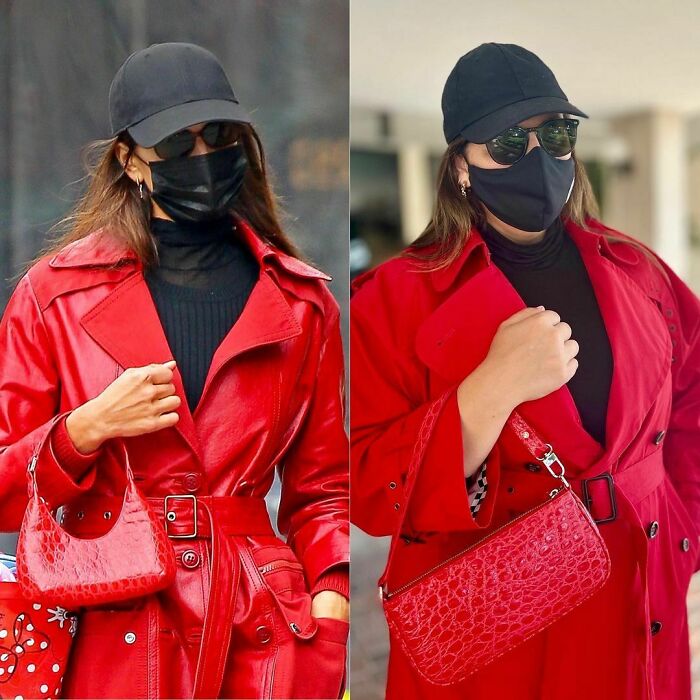 Busy Philipps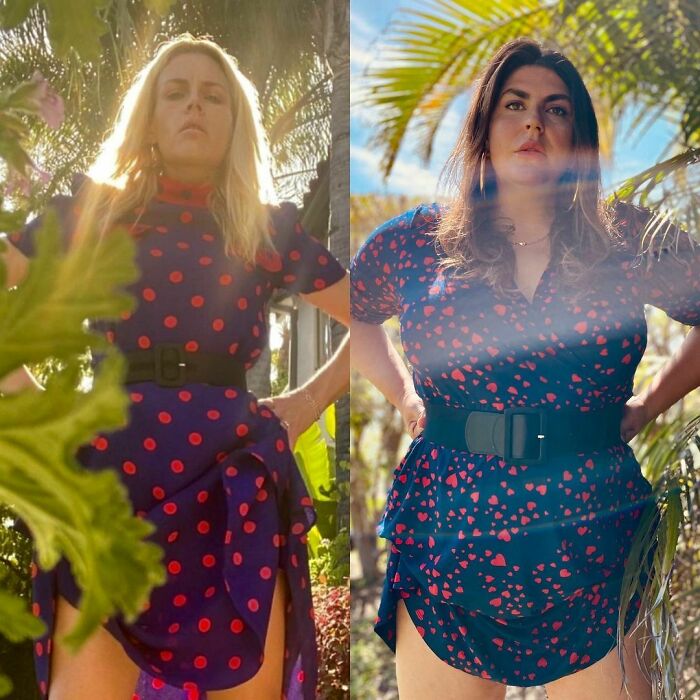 Reese Witherspoon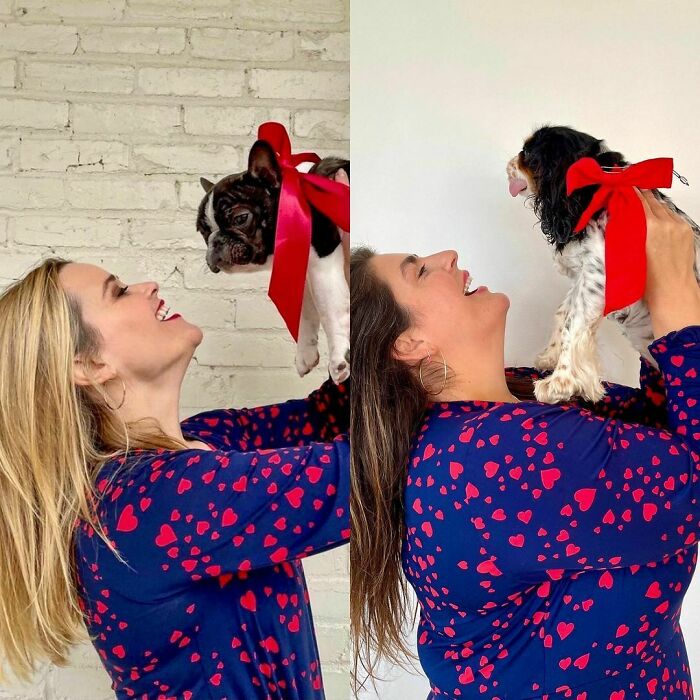 Diana, Princess Of Wales
Eva Longoria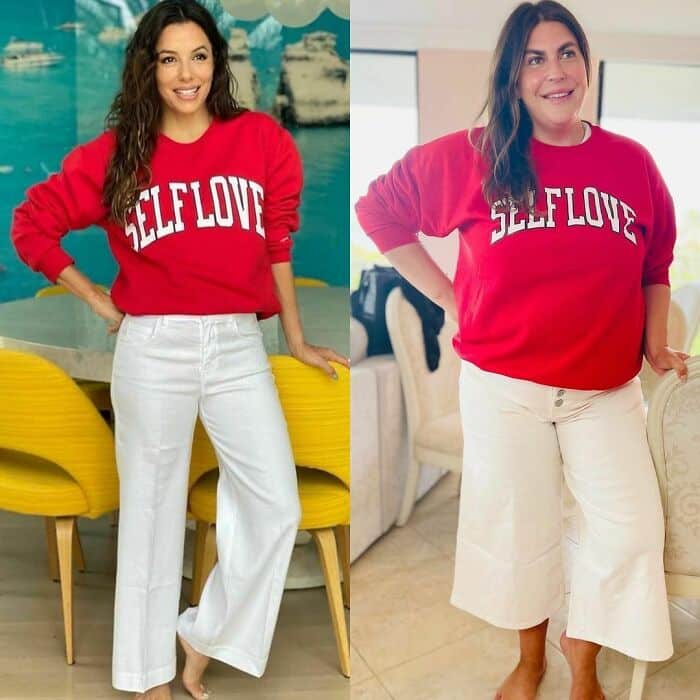 Beyonce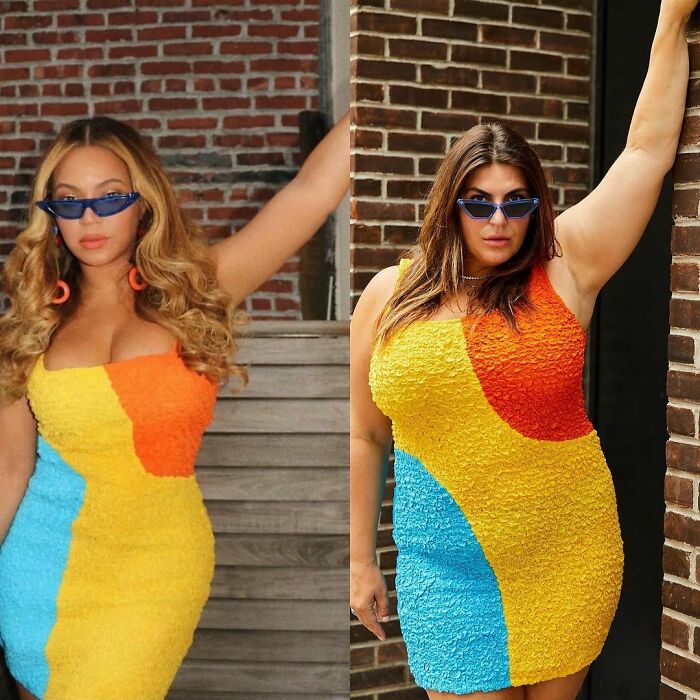 Kendall Jenner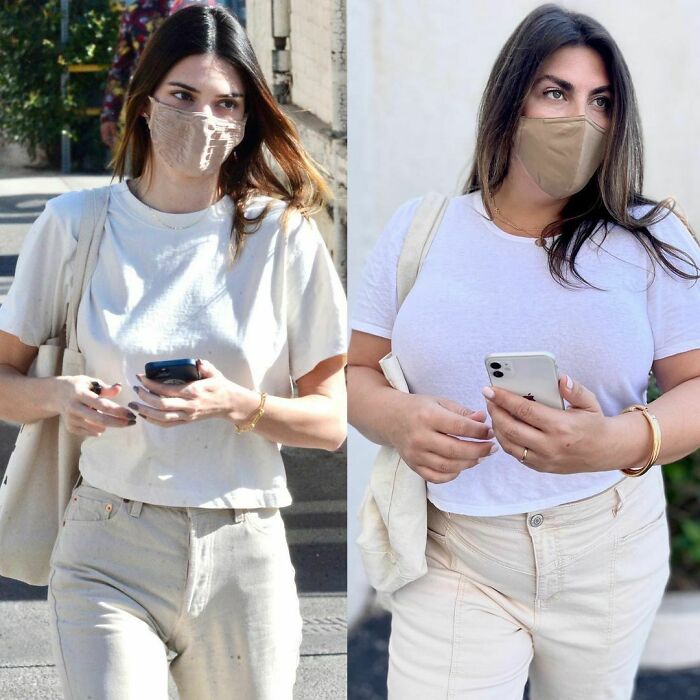 Olivia Munn
Gabrielle Union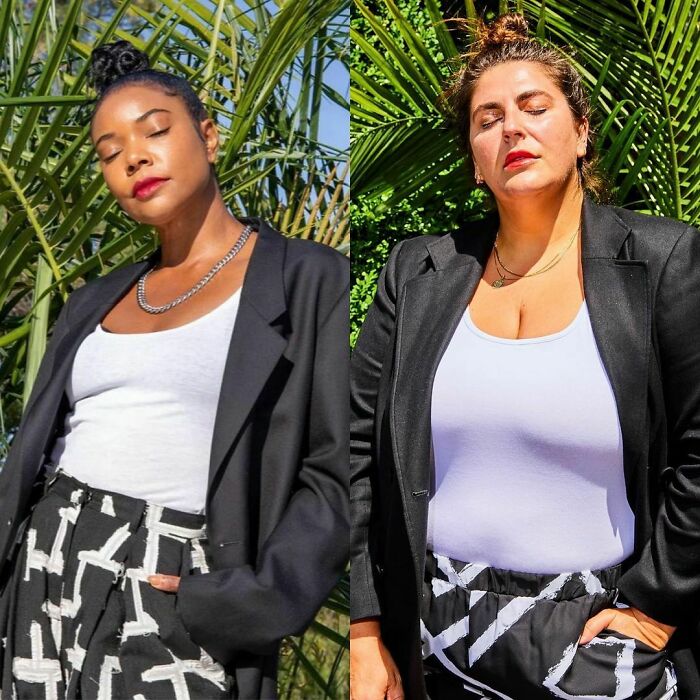 Reese Witherspoon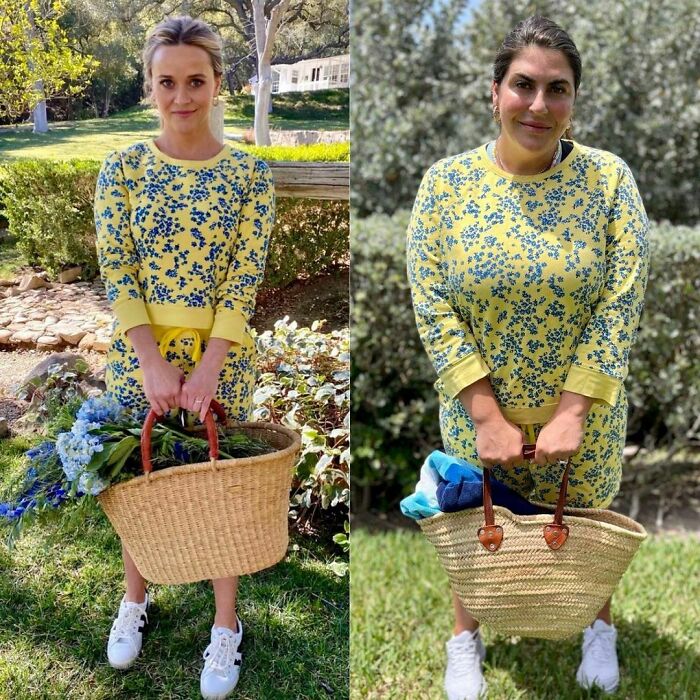 Chiara Ferragni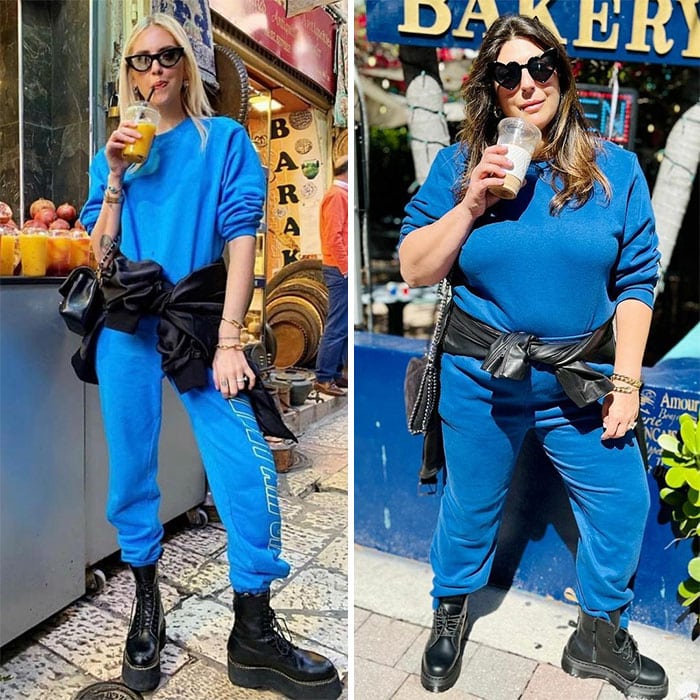 Kate Middleton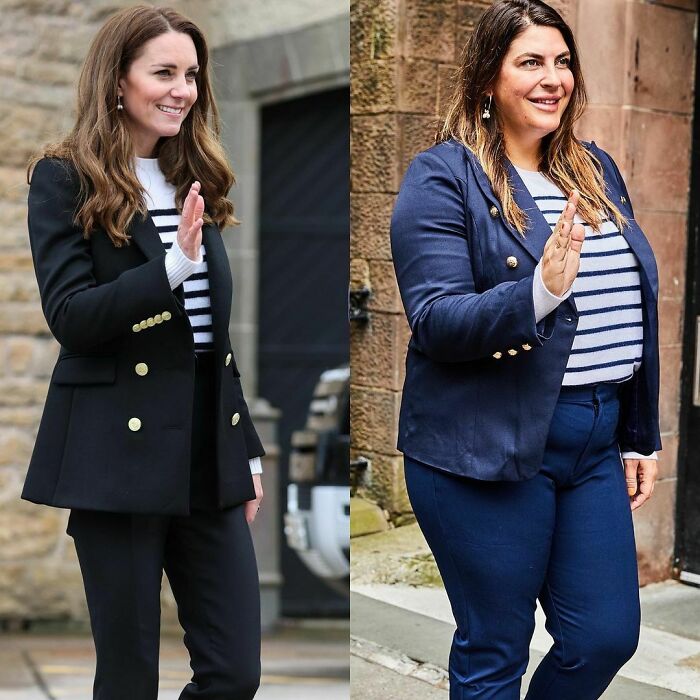 Chrissy Teigen