A woman in the UK has created a hospice for the dogs who are approaching their final moment. She got the idea when she came to see a lot of dogs left alone in their ill state.
The woman – Nicola Harrison willingly opens the Grey Muzzle Canine Hospice Project from her home in Mansfield, Nottinghamshire. She decided to do so when she was working at a kennel. There she upset to see so many lonely dogs with so little time left.
The 46-year-old Nicola's hospice provides end-of-life care for dogs that have less than 6 months to live. She has kept the door open for all abandoned terminally ill dogs who are left alone by the owners.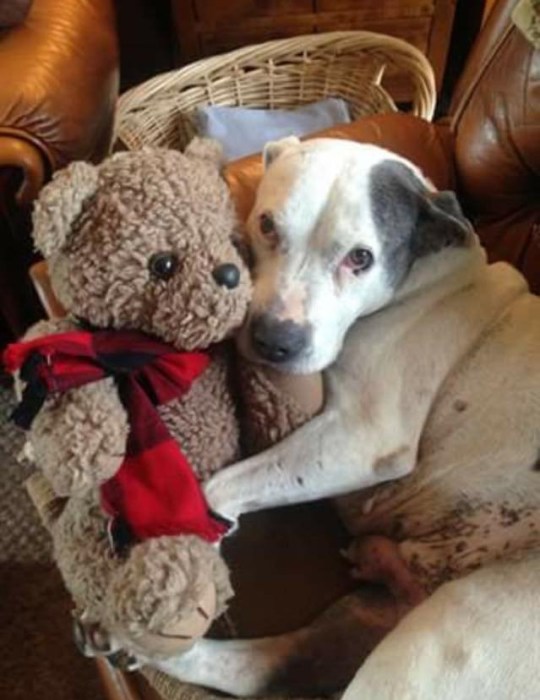 Yes, it's heartbreaking news to see your pet dying. Because of which many owners leave them so they don't have to encounter such moments. And many due to the financial crisis abandoned their dogs or the inability to handle care.
The feeling that your beloved dog dying is unbearable and so Harrison felt the pain. And came up with this rewarding job. Though it ends up in heartbreak.
Harrison estimates that she spends up to $600 on each dog to make their time comfortable and special
Harrison made it sure that the hospice isn't just a depressing place where dogs go to die. She provided all sorts of fun as she can for her residents. There is a lot of space and liberty given when longevity is no longer an issue. She says –
"We take them down to the local pub – it's really dog-friendly, and they'll get a steak dinner too. Many have not led a very nice life too, used for breeding or guard dogs, so when they've become unwell, they're not useful anymore and left."
Instead of locking them away, dogs are treated to birthday parties, ice creams on the beach, and unlimited cuddles. She even takes them through the McDonald's drive-thru.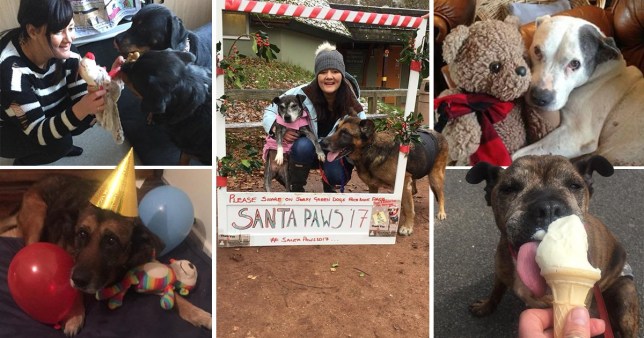 "The longest I had one is one year, the shortest was two weeks. It's so rewarding when you can make those times special. I don't know when their birthdays are, so we throw all of them a birthday party," she said.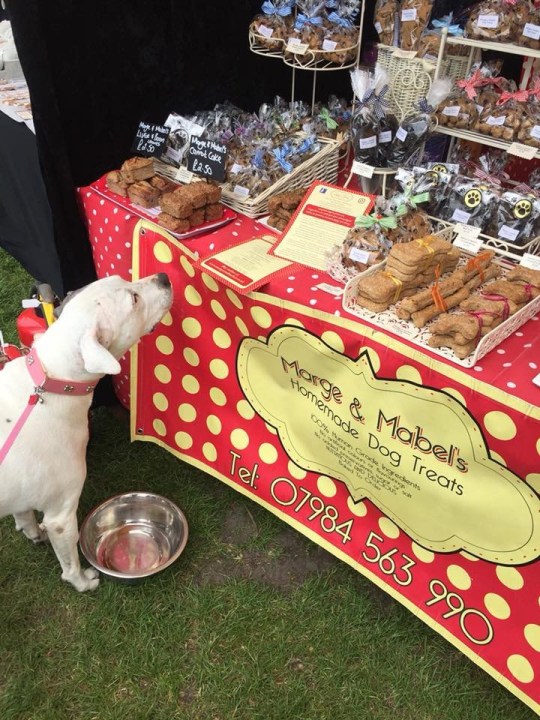 When the dogs' final day comes, Nadine has them cremated and buries them in a special plot at her Nottingham home. She explained –
"We all get very attached to them, it's very emotionally intense and we do mourn and grieve for them. We do need to have breaks between them."
Harrison is a retired nurse and initially paid for all of the dogs' expenses out of pocket. With time when people came to know about her pet project – she started receiving donations online.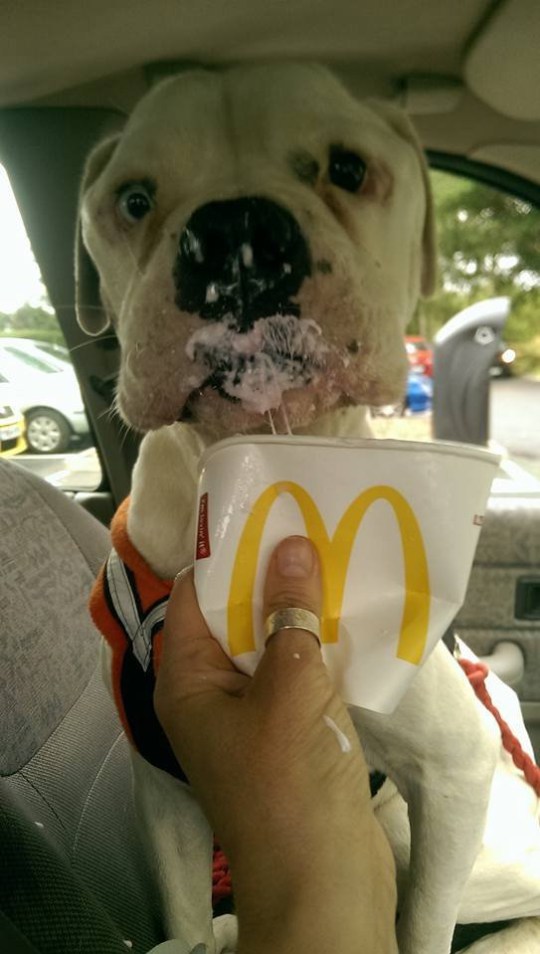 Eventually, she expanded her work to provide outreach to pet owners who are caring for their terminally ill dogs as –
Grey Muzzle provides "guidance, support, and helps with medications."
https://www.facebook.com/thegreymuzzlecaninehospice/photos/a.314528715643238/579867402442700/?type=3&theater
https://www.instagram.com/p/B8Z-J0VFFWL/?utm_source=ig_web_copy_link
Facebook Notice for EU! You need to login to view and post FB Comments!