Apparently, the Buy 1 get 1 free deal no longer exists. Now, there are new deals that come with a free cat on every purchase. How cool is that?
Who doesn't like freebies? Correct us if we are wrong but sometimes, we only shop for a particular item because we are getting something free. And we are not guilty of that. After all, one never knows what they might get as a freebie. 
Like this woman, named Caylee Gilson, who have recently purchased a secondhand couch after moving to a new house. While everything was fine with the furniture, she and her boyfriend found an adorable kitty sitting beneath the couch. 
Springs on the lower side of the couch were exposed because it was used but it didn't bother Gilson that much.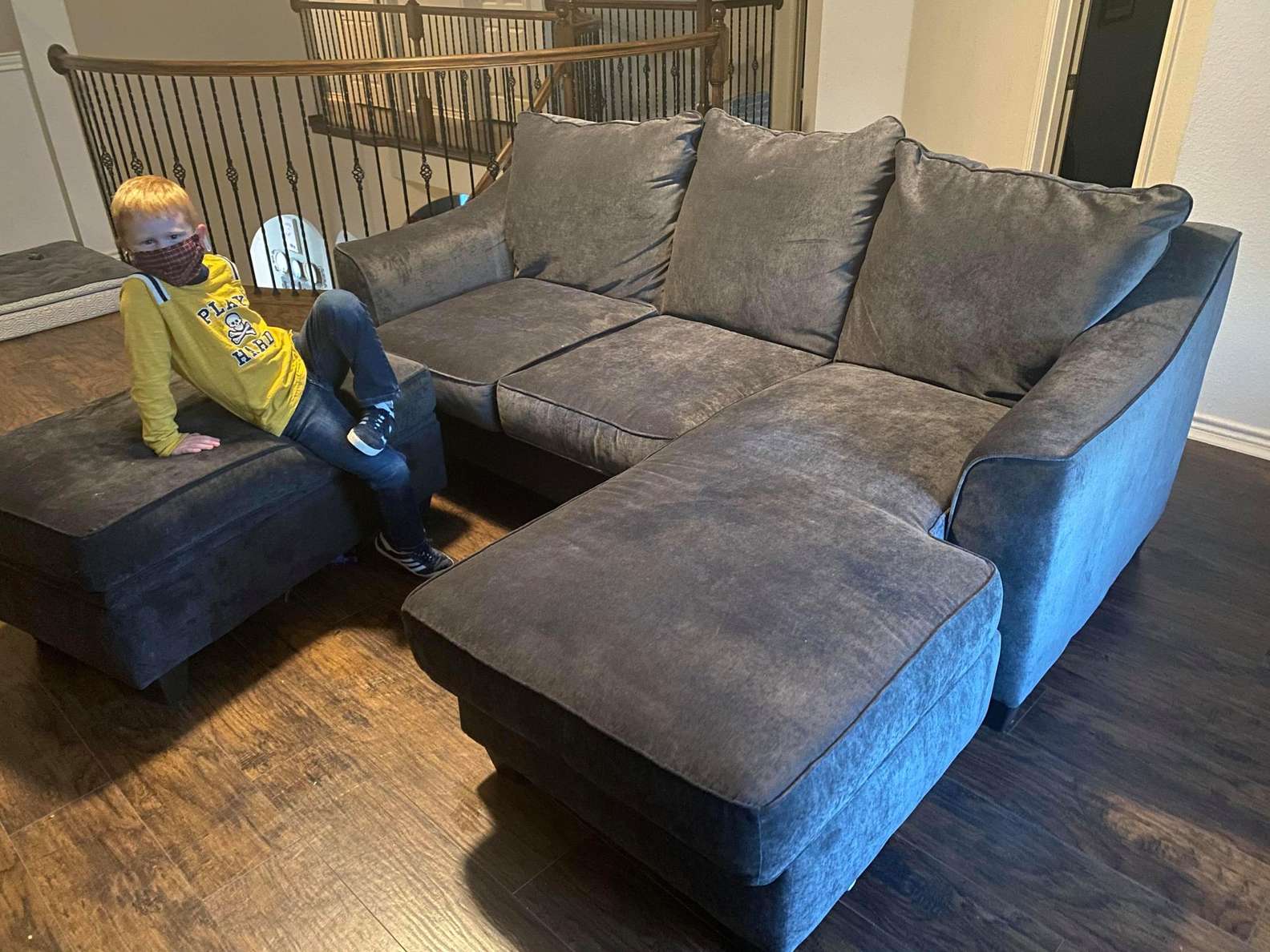 "[The seller had] already told me there was no liner under the couch because her Boston terrier liked to rub on the underside of the couch," Gilson told The Dodo. "We packed all of it up in the truck and thank goodness we didn't have to take a highway to get home. But it was about a 30-minute drive."
"The next thing I know my son says, 'Mama, there's a cat in here,'" Gilson said. "I didn't think anything of it because he is always talking about this imaginary cat named Ender Dragon."
Only this time it wasn't Ender Dragon…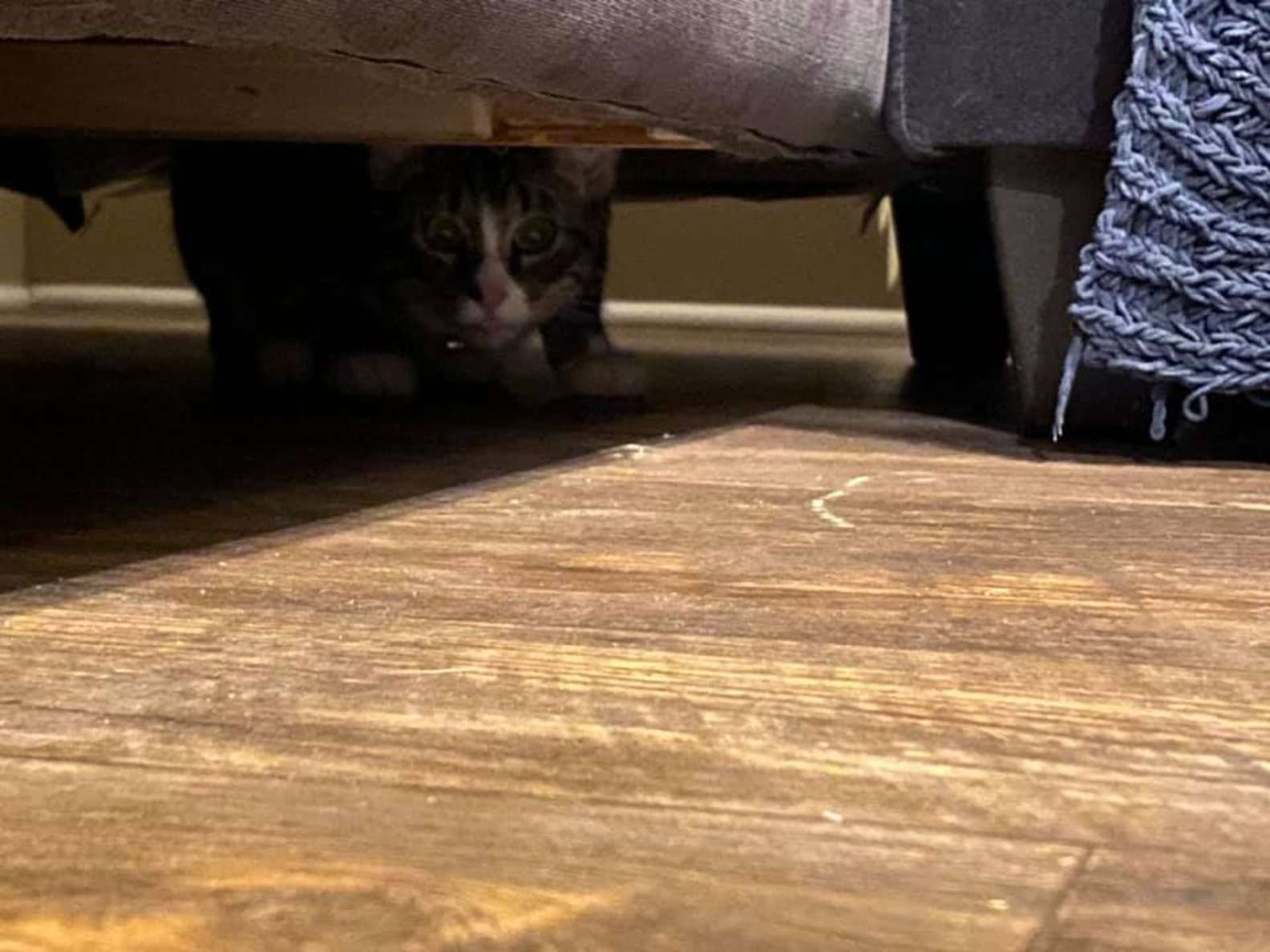 "I thought, 'Oh, it's just Ender Dragon, it's fine. It's not a big deal,'" Gilson continued. "But he's like, 'No mama, there's a cat!' And I'm like, 'Yeah, yeah, play with Ender Dragon, show him a good time.' I honestly thought nothing of it."
It was at that moment Gilson realized that they had an unexpected guest.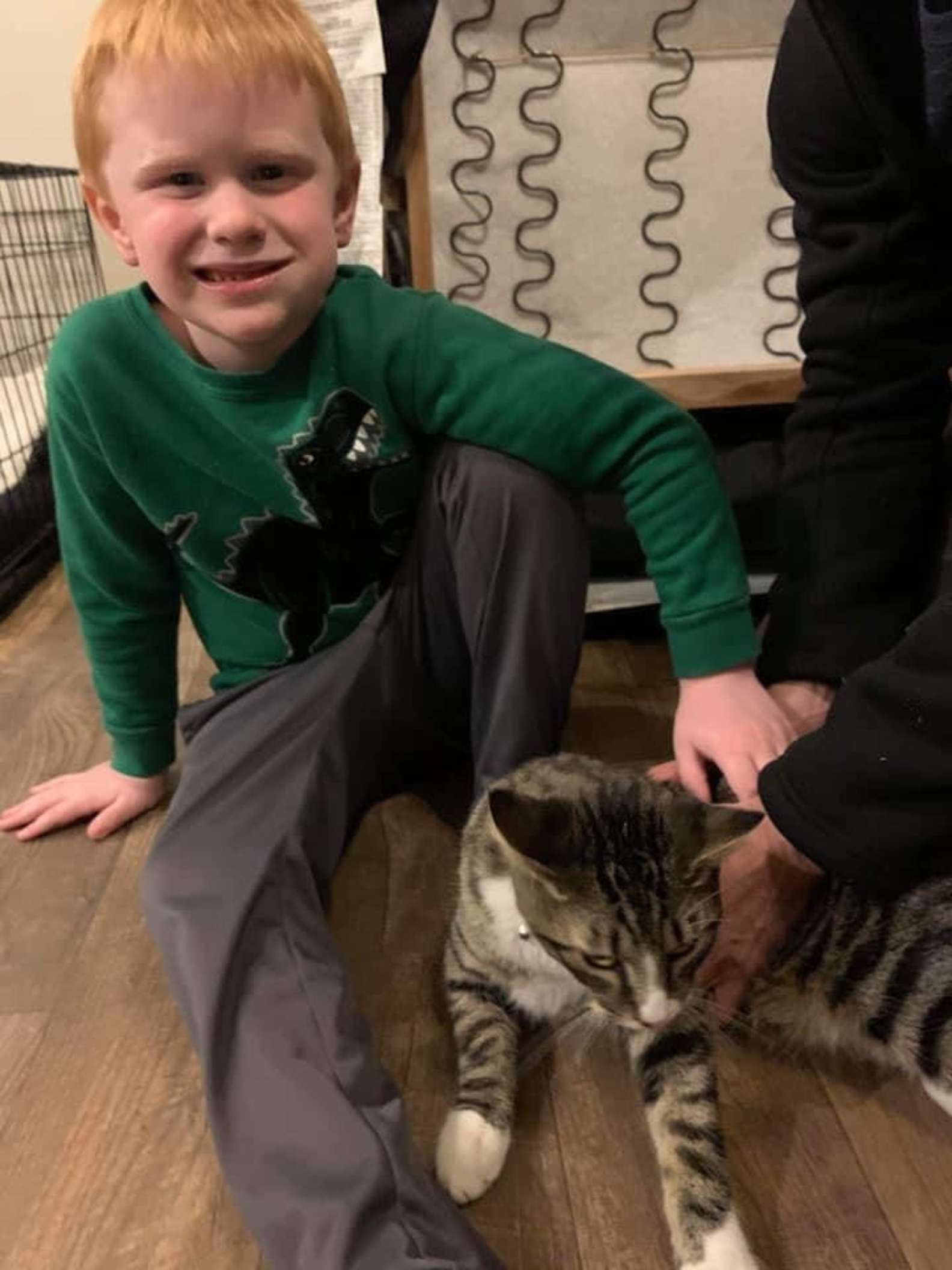 "I started thinking, 'The only thing I've changed is the couch. Maybe the cat came in with the couch,'" Gilson said.
Gilson immediately texted the former owner of the couch, asking if they had lost their cat.