Marriage is not just a ceremony of two people's mutually agreed-upon commitments and boundaries. But it's a pure bond that brings two people closer so that they can stay forever.
Usually, everything seems to go perfectly fine between the couples. But when their families enter the equation, things get better or worse. Recently, a Reddit user u/alt_account_ad has shared a similar story.
A few days ago, she submitted her story to the 'Am I The A***ole?' community, asking if she overreacted after a conflict with her mother-in-law.
It all started when the two were helping the woman and her husband settle into their new home. The lady thought she had a strong word there as well, so she "invited" over another person, her son's ex, and hung her picture on the wall.
As you can imagine, things quickly imploded and grew into a much bigger problem, involving multiple people. But surprisingly, the author of the post still lacks (moral) support.
Continue scrolling to check out her version of what happened and tell us in the comments if you think she's blown the situation out of proportion or not.
A 31-year-old woman got into a huge argument with her mother-in-law over her husband's ex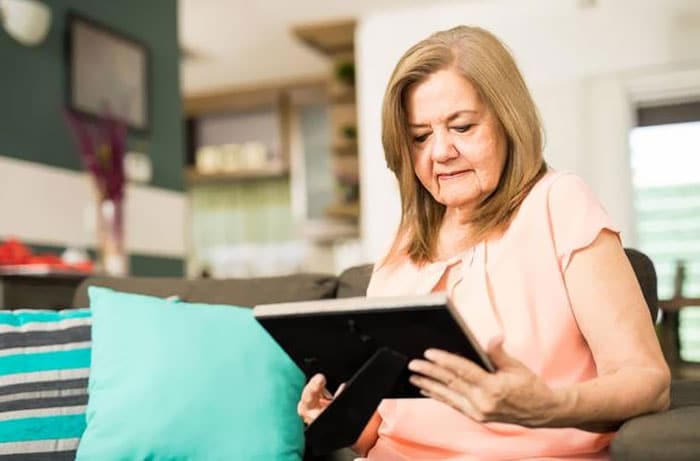 And turned to the internet to ask people if she overreacted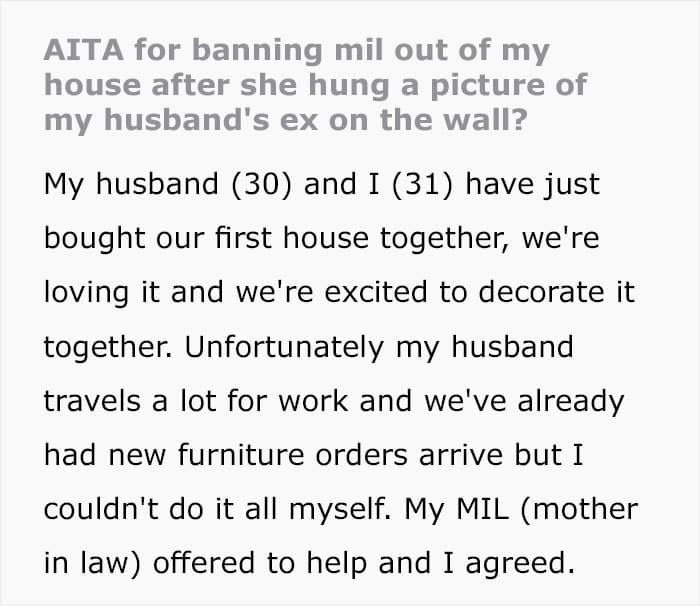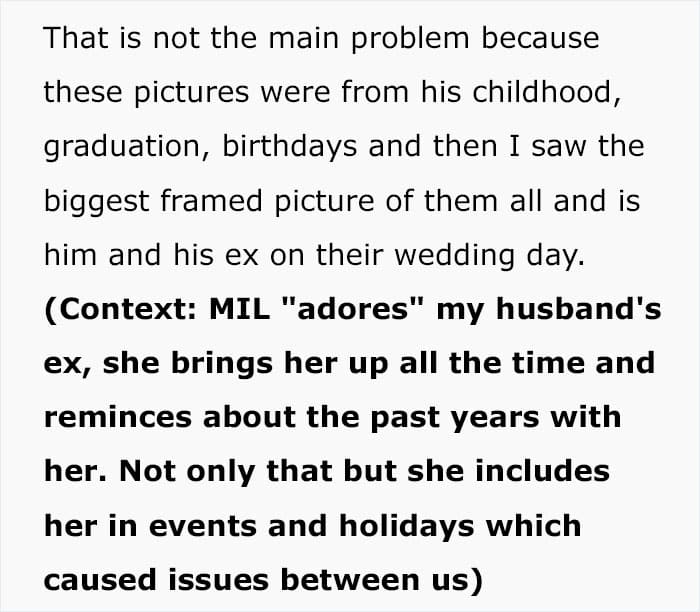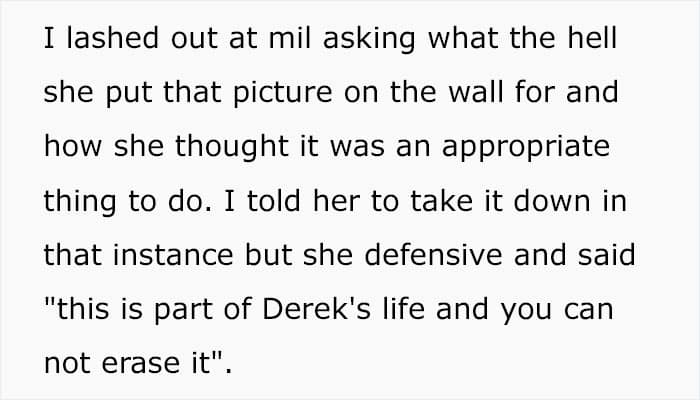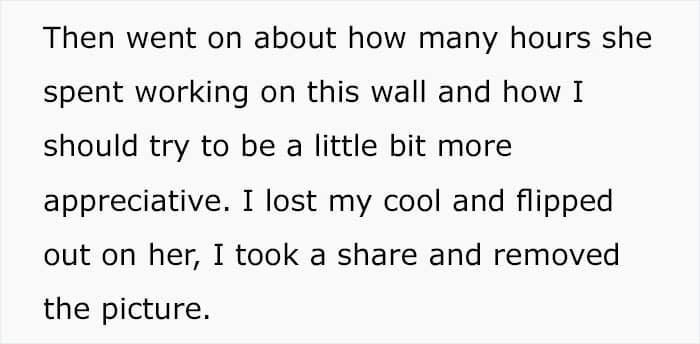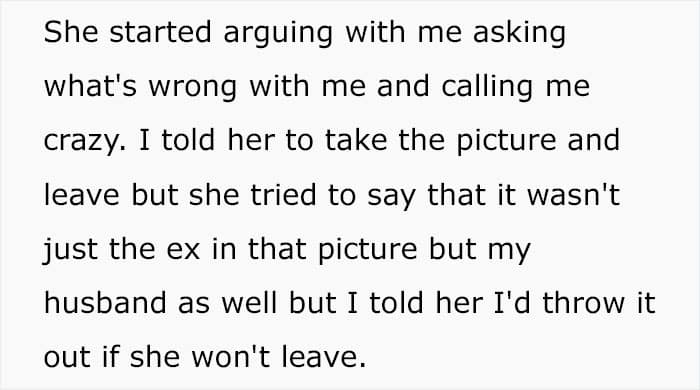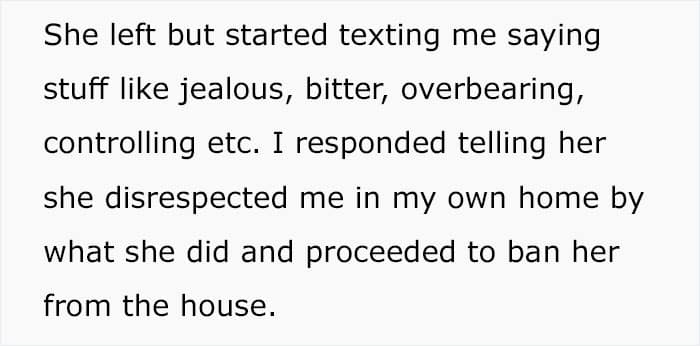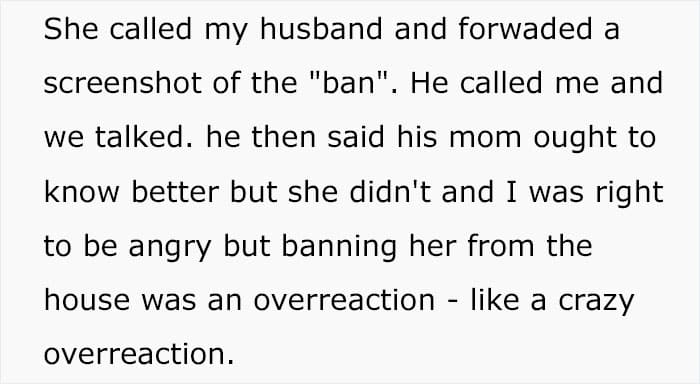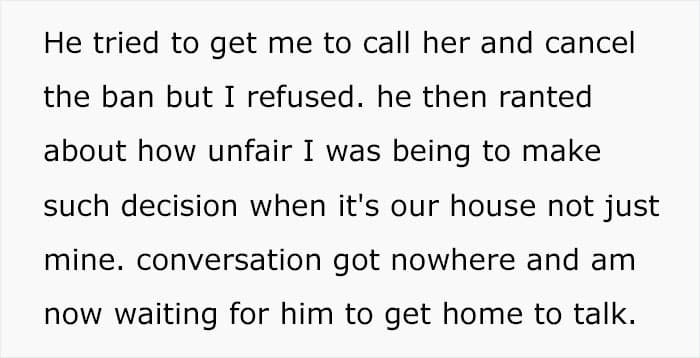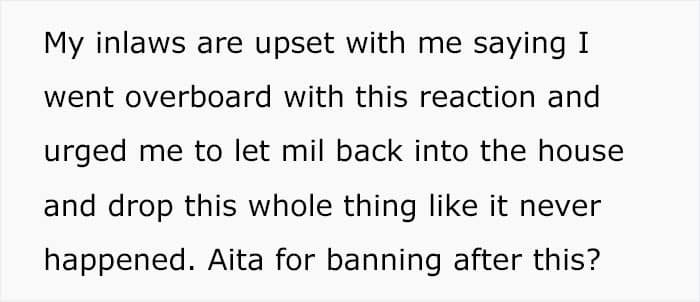 Robert Weiss, Ph.D., and Chief Clinical Officer of Seeking Integrity say that healthy boundaries are not about keeping other people out; instead, they're about letting them safely in. "At the same time, they keep us from invading others' space in ways that violate their boundaries," he explained. "Just as importantly, our boundaries should never be about controlling someone else's behavior; instead, our boundaries are about our own behavior. We have a right to experience our own thoughts, our own feelings, and our own sense of reality. Others, in turn, have the same right."
This sounds like the lady was clearly out of her depth, telling her daughter-in-law that her feelings were basically invalid.
But why? Well, we don't know for sure, but it could be insecurity. Elizabeth Dorrance Hall, Ph.D., who is an Assistant Professor of Communication at Michigan State University, says that mother-and-daughter-in-law relationships are somewhat programmed to be tricky.
"Think about a man marrying a woman," she explained. "His soon-to-be wife is gaining a mother-in-law, and his mom is gaining a daughter-in-law. The daughter-in-law relationship is new, but the mother-son relationship is also especially changing during this time. The son has a new woman in his life, who is taking on some of the roles and responsibilities of his mother. This changing of roles and responsibilities may feel threatening to his mother."
OP's husband being away might've had more effect on the situation than it seems at first. "The interactions between his mother and his new wife revolve around him, at least in the beginning [so] many people prefer to be present during any interaction between new in-laws to help monitor and facilitate conversation. Over time, this may change, and the mother-in-law/daughter-in-law relationship may develop into something that stands alone, but even still, they are linked because of the son. Researchers call the son in this scenario the linchpin. He is a linchpin because he holds the other two people together. The linchpin is ever-present in an in-law relationship."
Of course, in-laws can show respect for one another's differing values and get along quite fine. Just not these. At least not yet.
Everyone unanimously said the lady's behavior was completely inappropriate