Forty Years and Counting: No Rings, No Problem
When it comes to love stories that have stood the test of time amidst the bright lights and fickle affections of Hollywood, there's one dynamo duo that unequivocally steals the spotlight: the enchanting Goldie Hawn and the ever-charismatic Kurt Russell.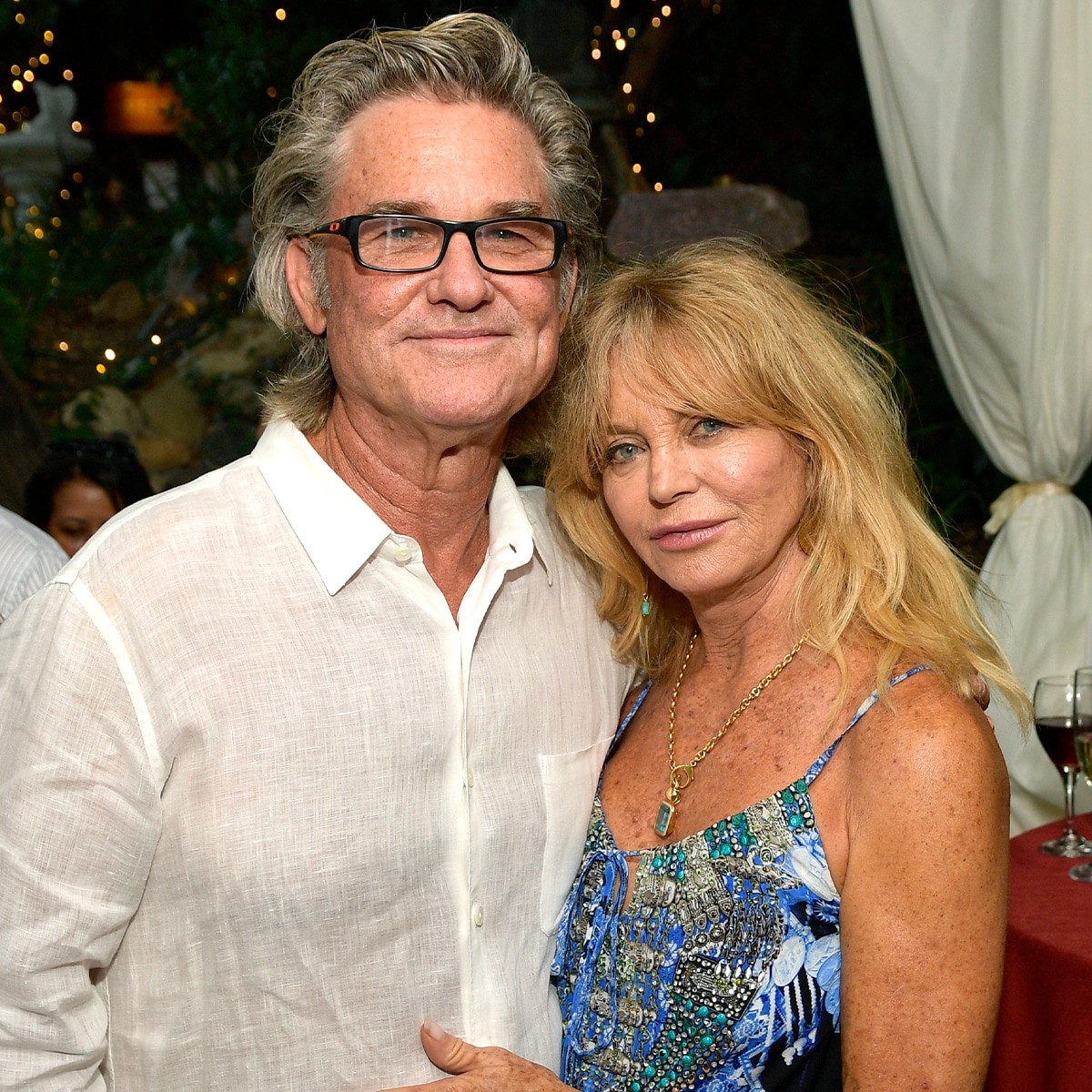 Despite the passing of over four decades since Cupid's arrow first struck, this illustrious couple continues to live out their unorthodox love story in the full glare of the public eye, maintaining a steadfast resistance to the well-worn path of matrimony that many of their contemporaries have tread.
The question on everyone's lips, 'Why hasn't this legendary pair walked down the aisle?' was briefly addressed by Hawn herself.
During a riveting tête-à-tête on CNN's "Who's Talking to Chris Wallace?", the golden-haired Oscar winner deftly turned the tables on the pressing inquiry, posing a tantalizingly provocative question instead,
"Why should we get married? Isn't that a better question?"
Her intriguing query was followed by an insightful divulgence, pulling back the curtain on the often-glossy veneer of Hollywood marriages.
"Because we have been married and because when it doesn't work out it ends up being a big business. Somebody has to own something. It's always ugly," she expounded.
This candid admission is no surprise given Hawn's personal history of two dissolved marriages in the rearview mirror and Russell's journey down the aisle before their paths crossed.
So, Hawn and Russell's unruffled response to societal conventions offers us a rare peek into the resilient bonds of their unbreakable love story, proving that sometimes, following the heart might mean defying the norm.
The Choice of Togetherness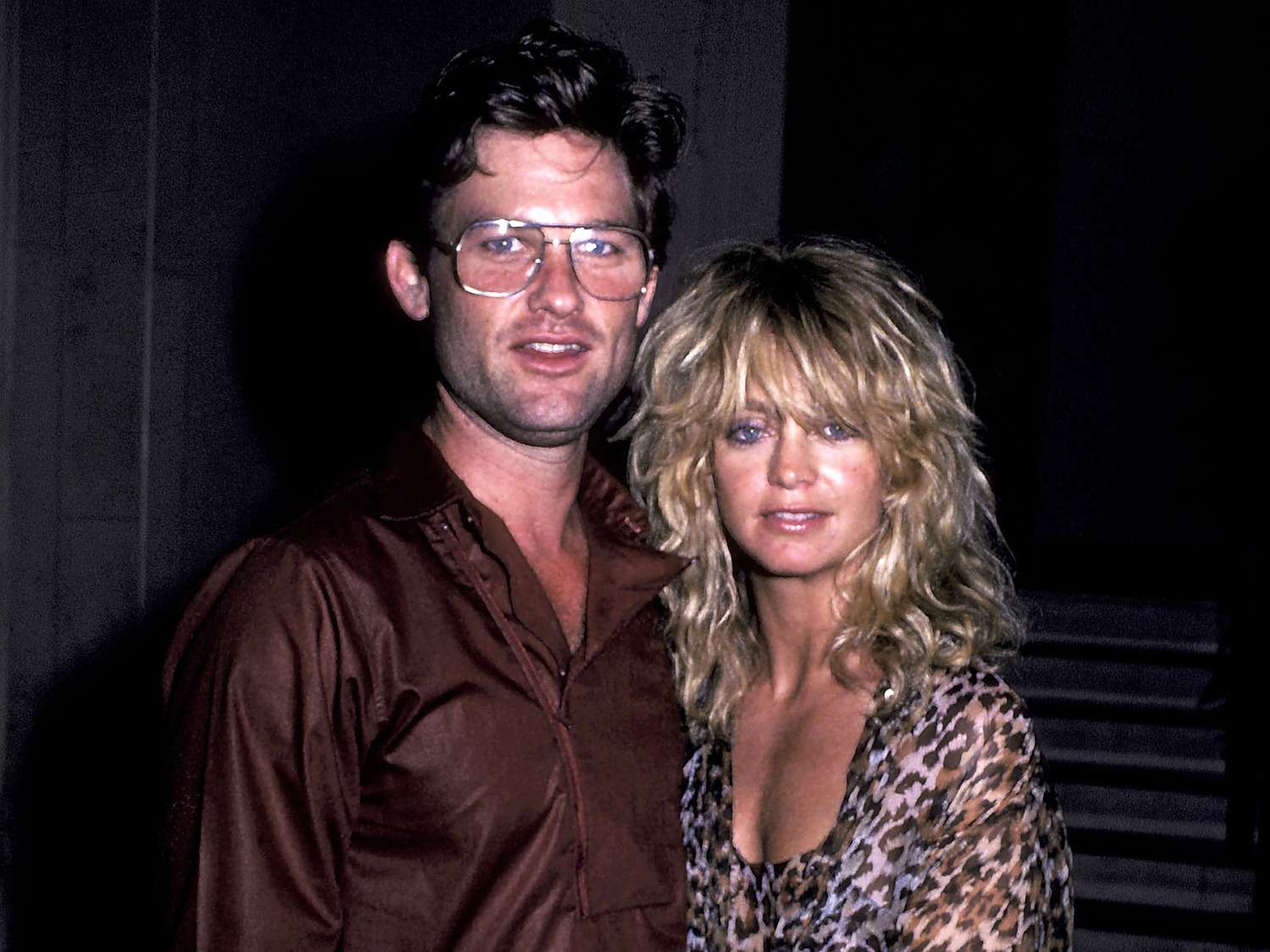 When you leaf through the star-studded pages of Hollywood's history, you'll stumble upon a love story that began over half a century ago and still dazzles today. This tale features none other than the dynamic duo of Goldie Hawn and Kurt Russell, who, after their fateful meeting, have been virtually inseparable since the neon-hued decade of the 1980s.
Their relationship is a resilient tapestry woven with threads of laughter, shared dreams, and an unshakeable bond that has stood the test of time and relentless public scrutiny.
In 1989, the couple set tongues wagging and flashbulbs popping in a media frenzy. During the esteemed Academy Awards ceremony, Russell made a theatrical display that was perceived as a marriage proposal to Hawn. Amidst the glitz, glamour, and breathless anticipation, the plot twist was that this enchanting couple never actually ventured down the flower-strewn path of matrimony.
And why, might you ask?
Goldie Hawn provided an illuminating insight into the grit of their enduring bond. She revealed during an interview that their relationship is not merely an accident of fate but a conscious decision they make daily—a testament to their unyielding individuality and their shared respect for each other's independence.
"I like the idea that I can wake up in the morning and make decisions every day if I want to be here. Ultimately, staying independent with independent thinking is important. So you can hold on to yourself and you're going to actually have that feeling,"
Goldie openly shared, adding an intriguing layer of depth to their unconventional love story. Her words echoed the essence of their enduring connection, a love story scripted by themselves, free from societal expectations, where each day is a reaffirmation of their choice to be together.
It's an unconventional approach to love, surely, but one that has stood the test of time in the fickle world of Hollywood.
A Family That Prefers the Unconventional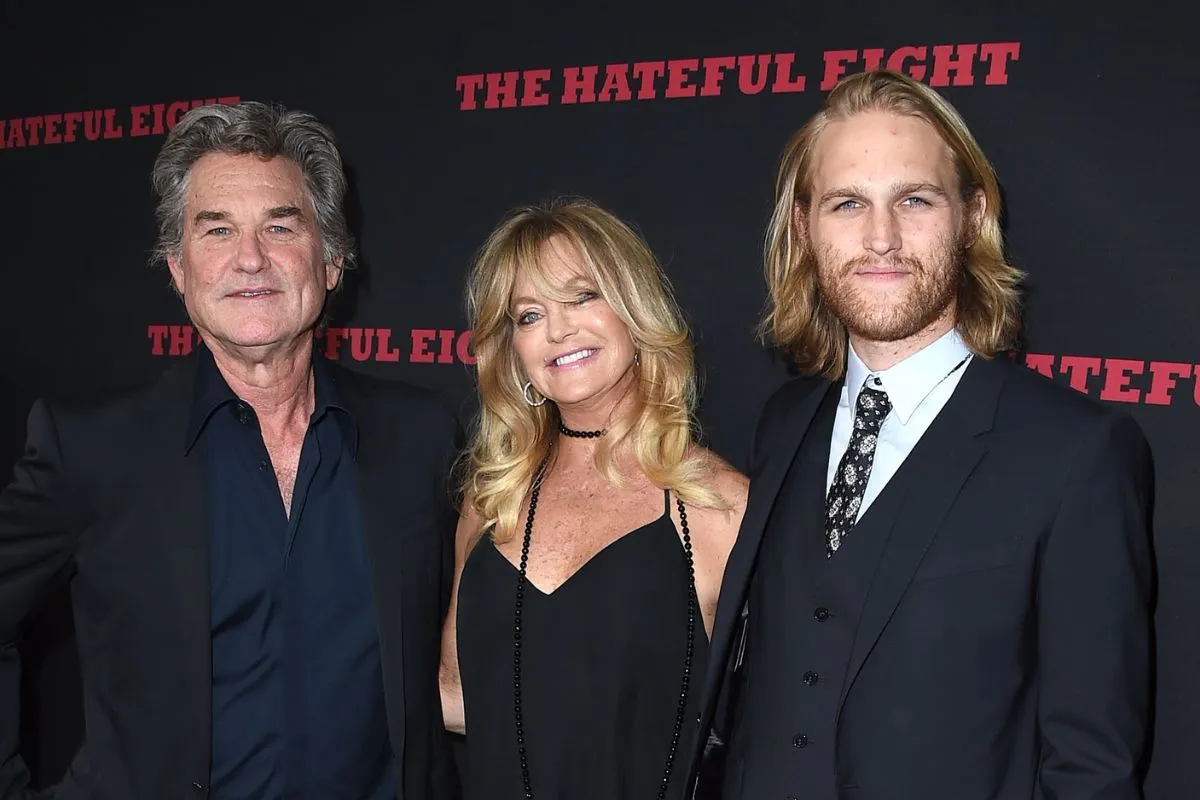 Nestled within the fabric of their extraordinary love story, Goldie Hawn and Kurt Russell have woven together a beautiful, vibrant tapestry of a modern, blended family. Their son, Wyatt Russell, is in the heart of this blended unit, a shared bond that unifies their pasts and intertwining futures.
But their love doesn't stop at their mutual offspring. Each brought children from their previous relationships into the mix, creating a harmonious symphony of familial connections that straddle past marriages and their enduring partnership.
What's truly special about this Hollywood clan is their unanimous embrace of their family's unorthodox structure. You see, while conventional wisdom may extol the virtues of marriage as the cornerstone of a stable family, the Hawn-Russell brood boldly defies this notion.
And it isn't just Hawn and Russell who are comfortable with their decision to buck traditional norms – their children are wholly supportive of it too.
In a revealing anecdote, Hawn shared an interesting tale about a family conversation a decade into her relationship with Russell. They asked their children a seemingly straightforward question: Did they want their parents to get married?
The response, however, was far from what most would anticipate. Rather than pining for a fairytale wedding, their children resoundingly declared, 'No!'.
"They love it. It was perfect the way it is; they didn't want any more trouble. They wanted us to be not married."
Hawn recalled their children's surprising yet heartwarming sentiments. Their words echoed their acceptance and even preference for their family's unconventional dynamic, underlining that love, unity, and mutual respect transcend the confines of legal documents and societal expectations.
Thus, the narrative of Hawn and Russell's unique family structure, just like their romantic relationship, serves as a refreshing testament that love and family can flourish outside the traditional frameworks. A potent reminder that, indeed, family is less about convention and more about unconditional love and acceptance.
"They love it. It was perfect the way it is; they didn't want any more trouble. They wanted us to be not married."
The Joys of Working Together
As with any compelling Hollywood screenplay, the story of Goldie Hawn and Kurt Russell's relationship is as enchanting as unexpected. Their paths first crossed in a film in 1968, marking the beginning of an extraordinary saga.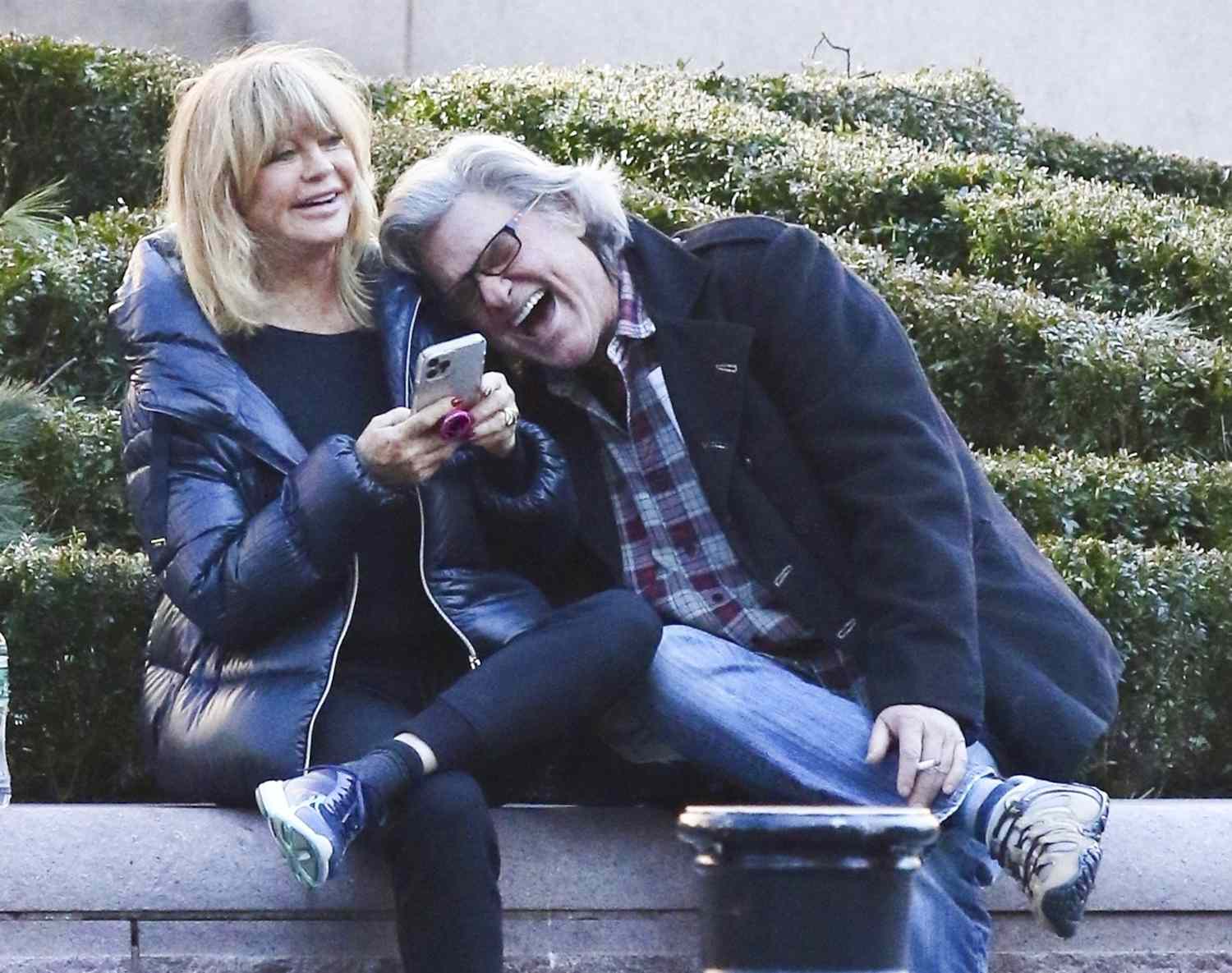 This was not just another couple who met at work and fell in love; their tale is a distinctive intertwining of professional pursuits and personal passions that has resulted in a remarkable bond both on and off-screen.
From that initial spark ignited all those years ago, Hawn and Russell have shared screen time in a glittering array of films, crafting an impressive reel of cinematic memories. Their most recent joint venture saw them enchant audiences in the festive Netflix feature, The Christmas Chronicles: Part Two.
This shared experience of bringing characters to life under the silver screen's glow has only strengthened their bond, adding a unique depth and dimension to their relationship.
In a candid moment, Hawn shared a heartwarming revelation about her long-standing partner. Her fondness for Kurt was palpable, not just for the man who had stood by her side through life's ups and downs but also for the actor whose talent has continued to inspire her over the decades.
"I like Kurt when he's working, a lot. He's generous, he's good-natured, really talented and inventive and creative,"
Hawn declared, her voice dancing with joy as she spoke candidly about the man who is her life partner and her favorite co-star.
The tale of Goldie Hawn and Kurt Russell is an ongoing epic, a love story that refuses to conform to societal expectations or the pressures of the Hollywood fishbowl. Their relationship is a radiant beacon in the tumultuous sea of show business, a testament to the enduring power of love that refuses to be boxed in by conventions.
Like their roles on screen, their love story is one for the ages, reminding us all that true love knows no boundaries and certainly doesn't need a marriage certificate to validate its authenticity.
Source: USAToday