A fathers love for his daughter is like no other. It is always said that a man changes when he becomes a father. But especially he will turn out into a totally new person to make his daughter happy. His little gestures like painting her nails in different colors, reading bedtime stories, singing to put her to sleep or even braiding her hair for school: a father will do it all.
Today, you'll be seeing pictures from a rare kind of photoshoot that shows how much a father can transform or do to make her daughter laugh.
Professional photographer Jenn Floyd from Texas recently did a photoshoot and took these family photos of Casey Fields and his 1-year-old daughter Lyla. They both wore pink tutus which were hand-made by the little girl's mother whom Casey co-parents with.
The pictures from this lovely photoshoot quickly went viral on the Internet. We at Hiptoro couldn't resist ourselves to combine all photographers and sharing it with our viewers. We also reached out to the talented photographer to know how her experience was while capturing these precious photographers of the father and daughter.
Scroll down to catch a glimpse of the beautiful family pictures captured by Jenn Floyd, and read what she has to say about her experience working with them.
Photographer Jenn Floyd took photos of Casey Fields and his daughter while they were wearing pink tutus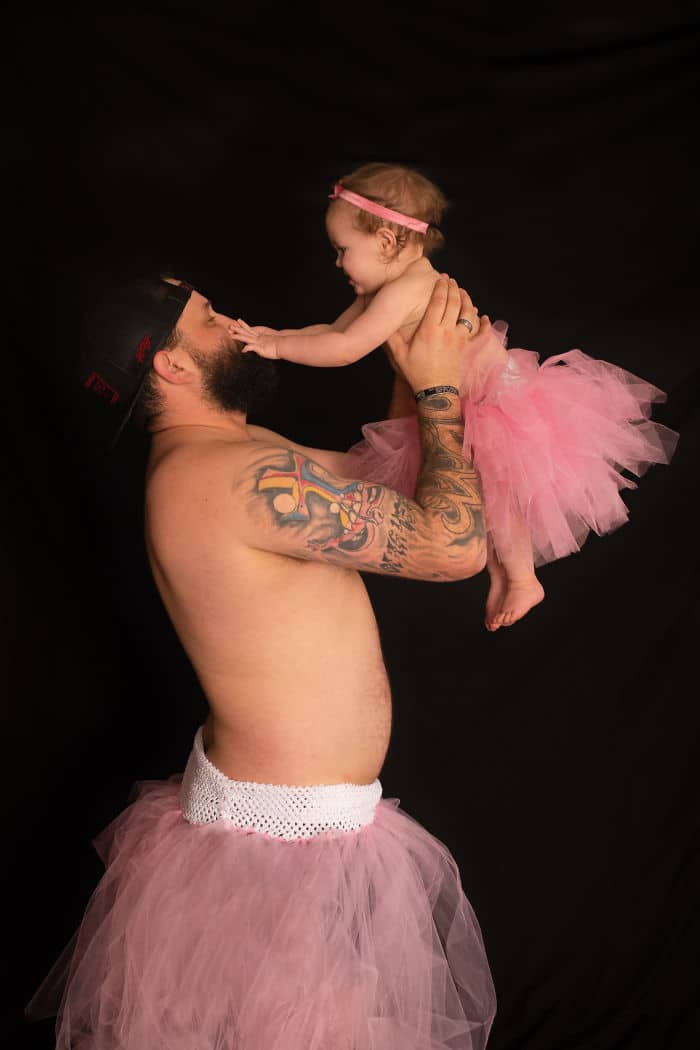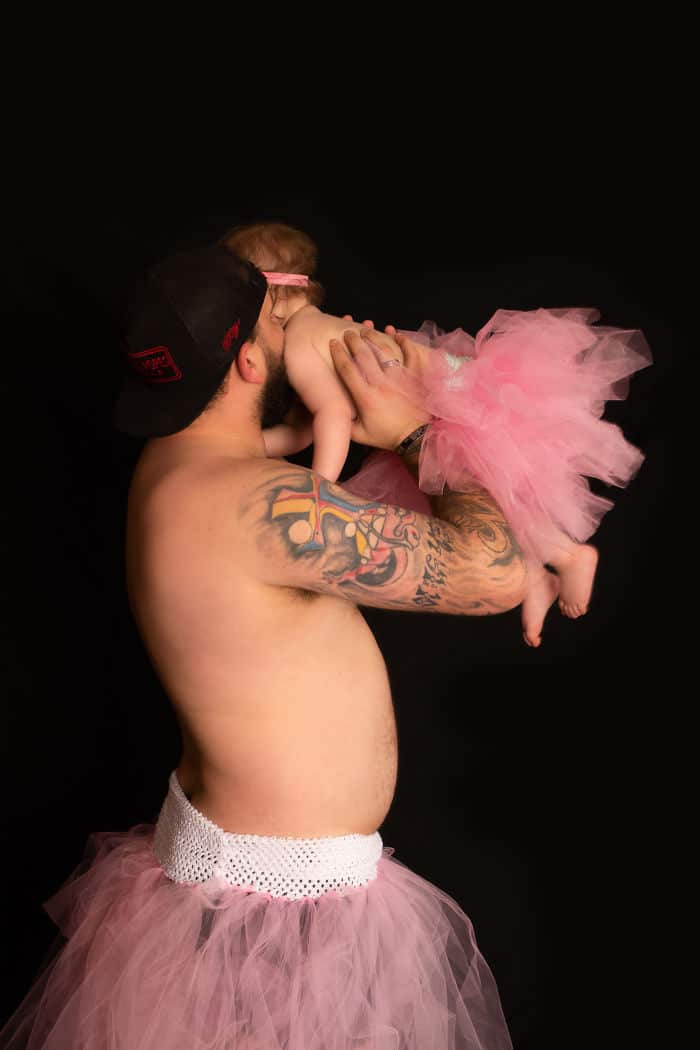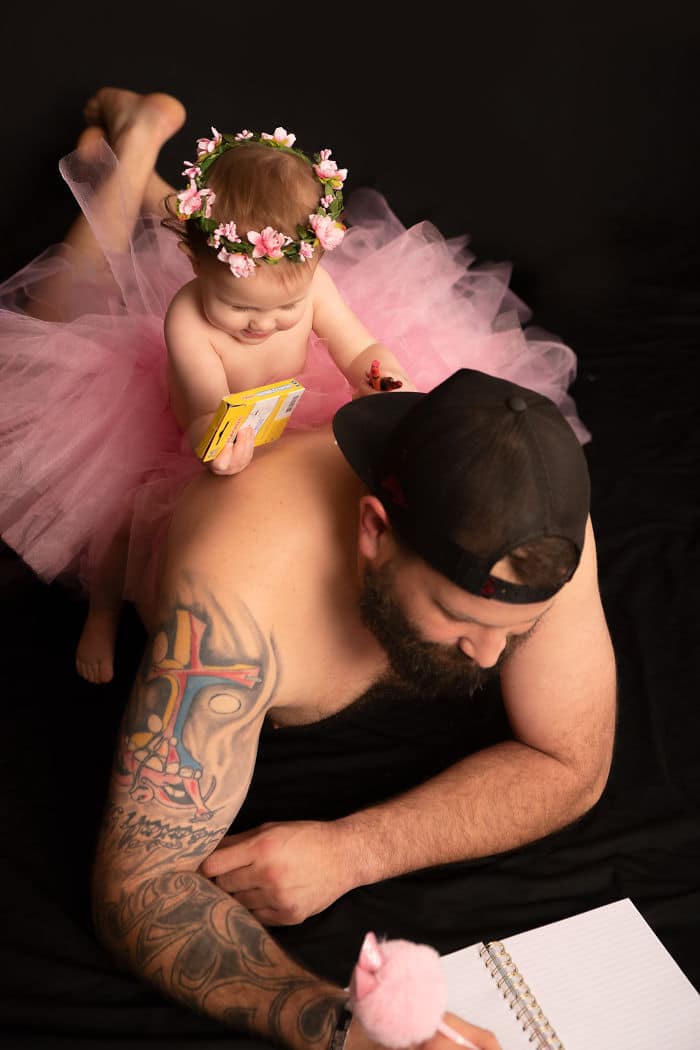 According to photographer Jenn, Casey was a bit nervous about wearing a tutu when the photo shoot began. Fortunately, he eased out pretty quickly. "Casey was nervous at first because of the tutu, but he quickly loosened up and fell into his role as an involved father, which comes very naturally to him."
The photographer expressed that everyone feels "blessed" due to the positive response all the photographs got. "It was a cute idea that we hoped would simply bring a smile to our friends' hearts; we had no idea it would bring a smile to the nation!"
At first, Casey was nervous, but quickly loosened up as the photoshoot went on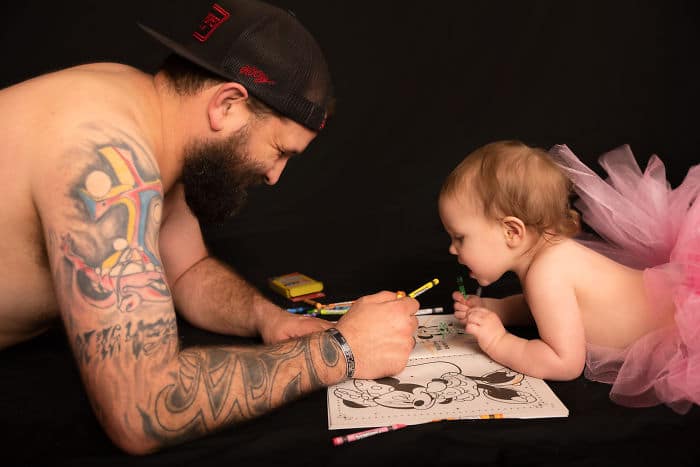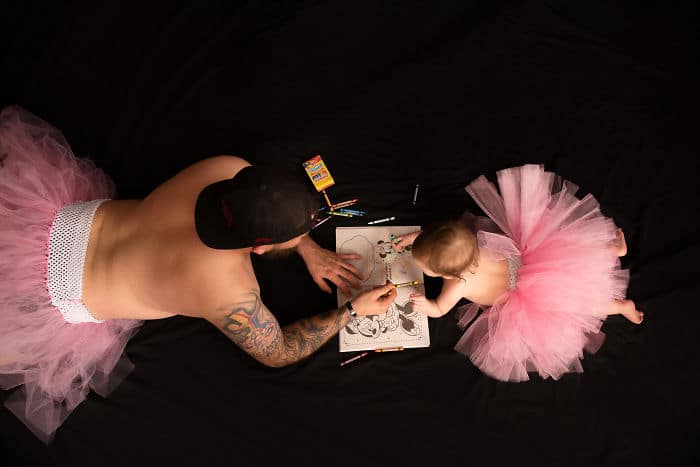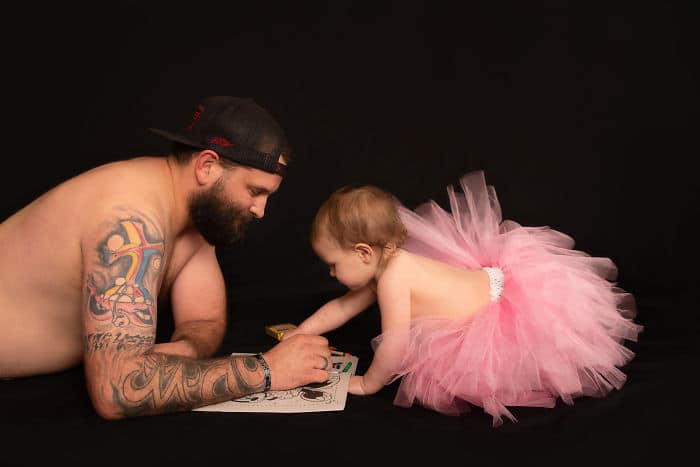 Jenn, the photographer is a mother to 3 boys. She started pursuing photography full time in 2016, and revealed to Hiptoro that she always longed to be a photographer for as long as she can recollect: "My husband and former boss are the ones that recognized my talent to be a portrait photographer."
"Photography is a passion, but there is so much more to it than just clicking the shutter button. If being a professional photographer is your dream, go get a business degree," she said.
The 1-year-old's mother made the tutus by hand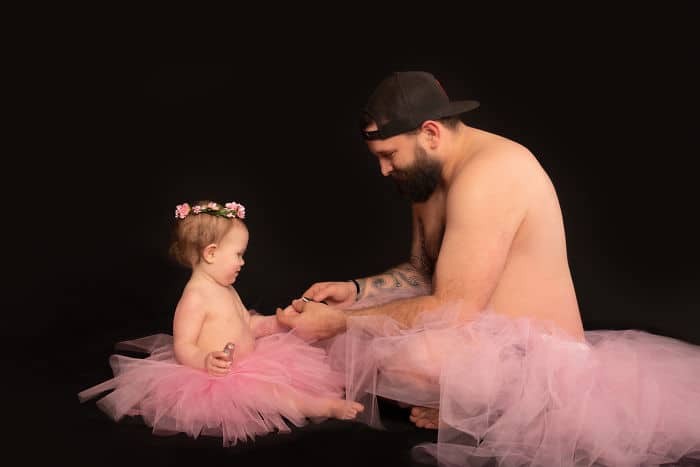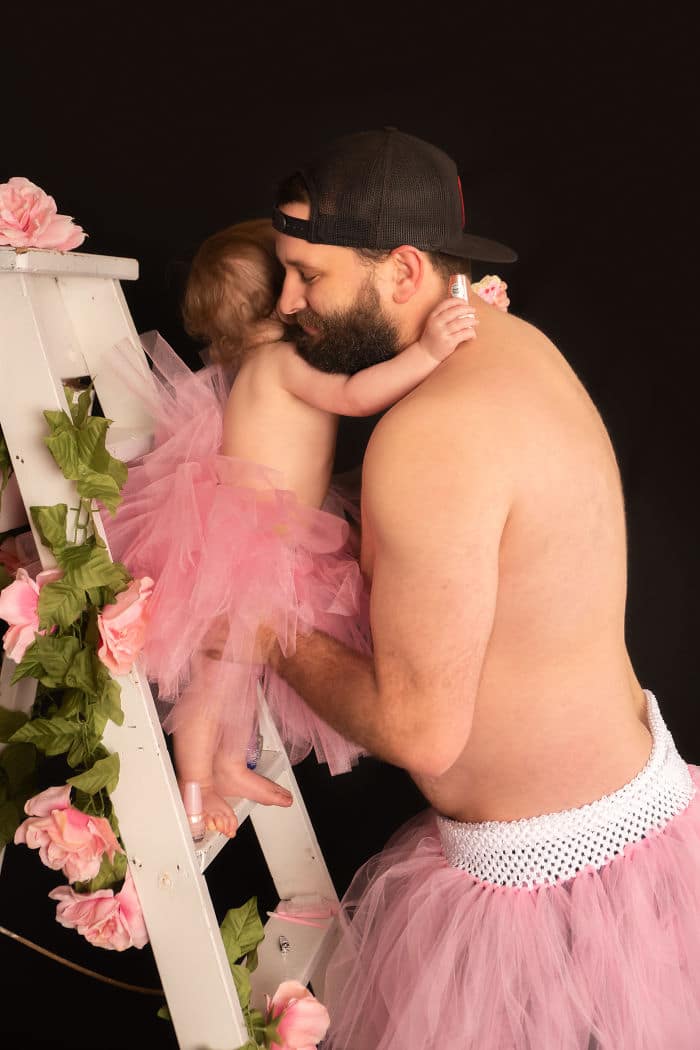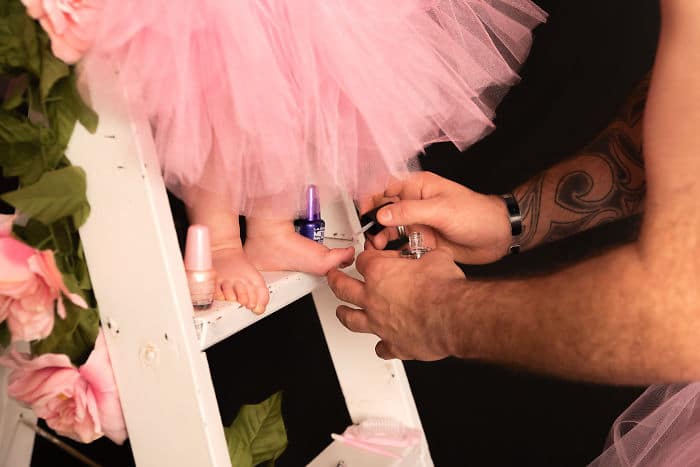 Meanwhile, Casey told Hiptor that he's "kind of a manly man" but was happy to do this photoshoot, especially for his daughter. "When she gets older it can be something we can laugh at and I can use it as blackmail to embarrass her or something."
"I'll do anything for my daughter. It's crazy how fast she has grown. She's just a funny child and I love her to death," he added.
Here's what some people thought of the dad-daughter photoshoot