The 1980s and 1990s were the time when women were fearless, strong, and confident. They were known for setting their own rules and living independent life. Regardless of the outcome, they were praised by many.
It's safe to say that "it girls" have maintained a remarkable presence even now. That's why they remain household names and fan favorites.
Here's what people who have worked with charismatic "it girls" celebs have to say about them.
Christian Slater Says He Still Has A Crush On Winona Ryder Decades After 'Heathers'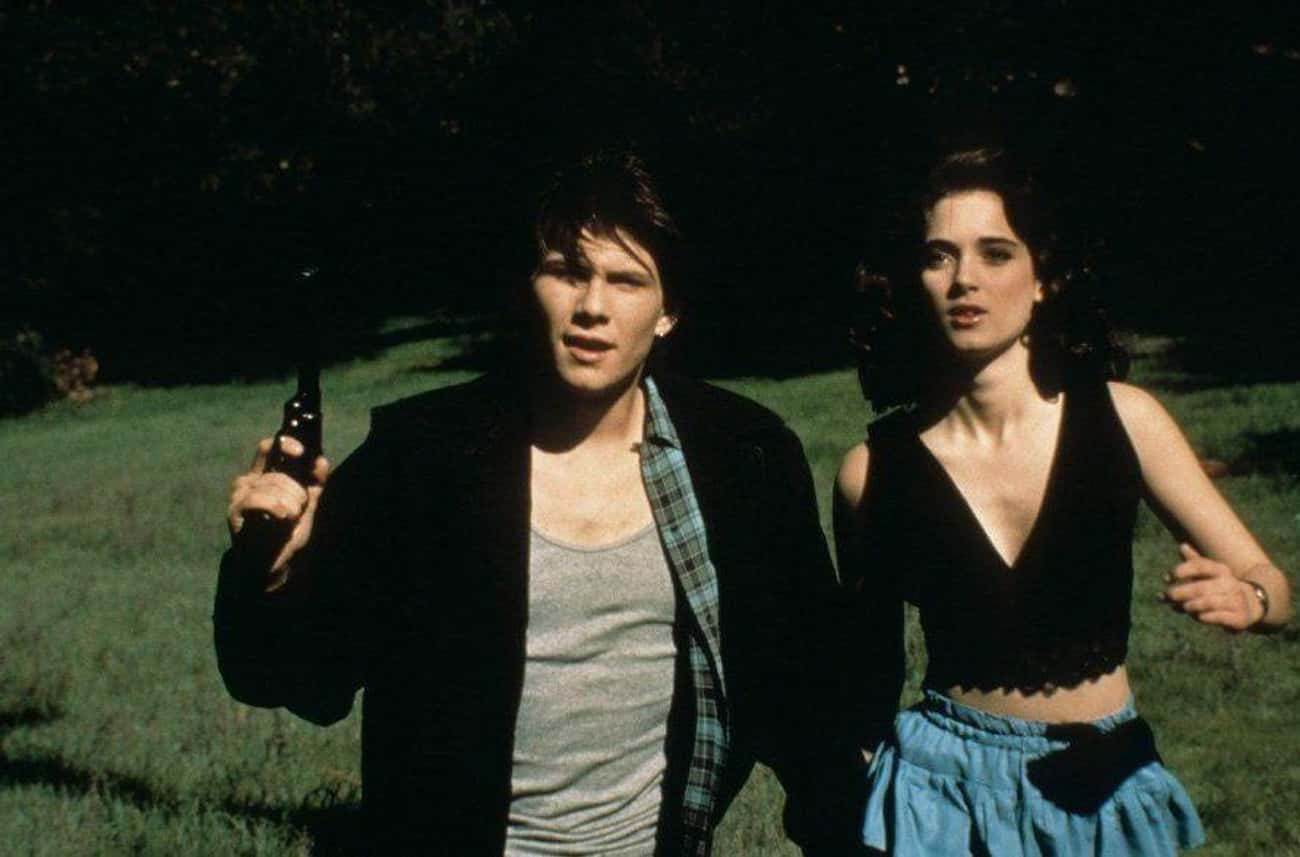 Christian Slater and Winona Ryder played love interests on-screen in the 1989 dark comedy Heathers, but the two never struck up an actual relationship off-screen.
However, years after the debut of the film, Slater admitted he still has a crush on Ryder, gushing:
"We don't speak on a regular basis, but I love her. I've never gotten over the crush I had on her then. She is still the woman of my dreams."
Mark Hamill Said Carrie Fisher Was Committed To Joy And Fun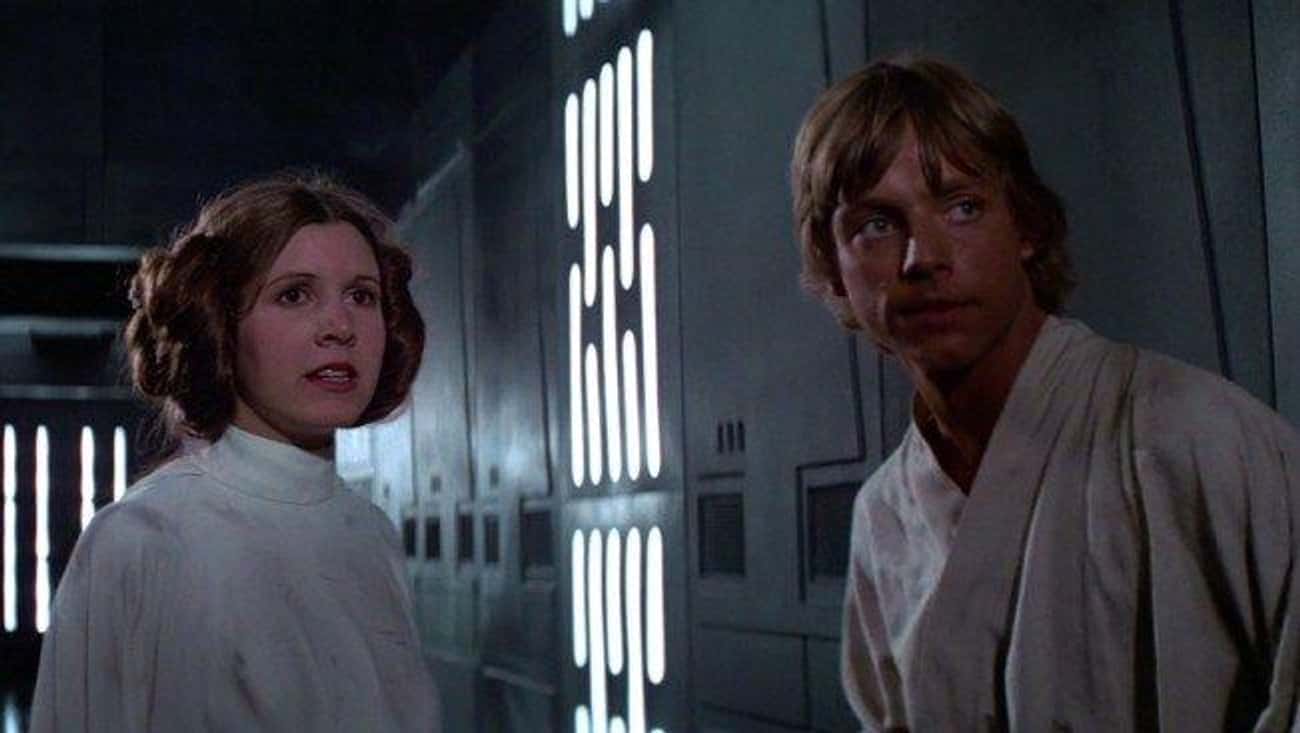 In the original Star Wars trilogy, co-stars Mark Hamill and Carrie Fisher played siblings, and their relationship off-screen took on a similar tenor. In an interview, Hamill recalled their deep friendship and the love Fisher had for life:
She was so committed to joy and fun and embracing life. She had an Auntie Mame quality to her. I would do crazy things to amuse her on the set. Making her laugh was always a badge of honor.

I remember during Empire we were split up storywise; it was a difficult film to shoot and there was a lot of tension on the set. I was off in the swampland with the puppets and robots, but at least Carrie and Harrison got to work with human beings.

Once at lunchtime she said, "You should try on my jumpsuit."

I said, "The one-piece white jumpsuit? You're what, 5'2″? I'll never get in!"

She said, "Just try."

I put on that Princess Leia zipper jumpsuit and it was so tight I looked like a Vegas lounge singer. If that wasn't ridiculous enough, she had me put on one of those bald cap masks with the Bozo hair and glasses and nose and then she walked me around the backlot.
A Handful Of Co-Stars Have Been Less Than Thrilled To Work With Julia Roberts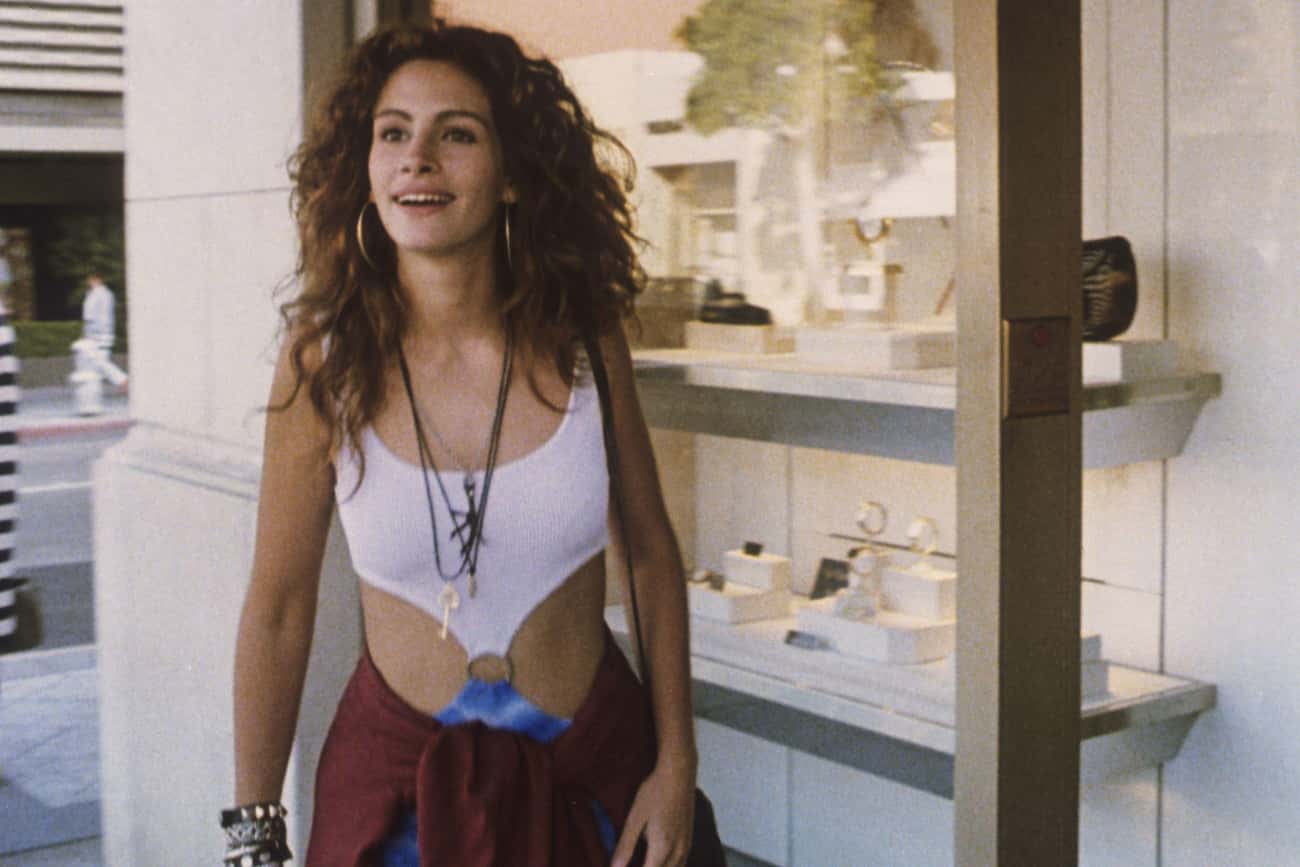 While Julia Roberts is best known for her roles in Pretty Woman, Mystic Pizza, Steel Magnolias, and more, some actors who have worked with her have been less than thrilled by the experience.
On an episode of Watch What Happens Live with Andy Cohen, co-star Hugh Grant made note of how he didn't think Roberts was a good kisser. However, he may have been trying to make a joke. Nick Nolte, who starred alongside Roberts in 1994's I Love Trouble, made much more incendiary remarks, claiming, "she's not a nice person. Everyone knows that."
During the filming of 1991's Hook, Roberts reportedly did not get along with director Steven Spielberg or the crew, and was nicknamed "Tinker Hell."
After theater critic Roger Friedman had a run-in with Roberts in 2009, he was anything but impressed, telling Fox News:
She cut me dead. She was rude, downright nasty, and dismissive. [Roberts] cut in between me and director Tony Gilroy to make her point. Her behavior was unexpected and chilling.
Rosie O'Donnell Would Sing Madonna's Songs To Her On The Set Of 'A League Of Their Own'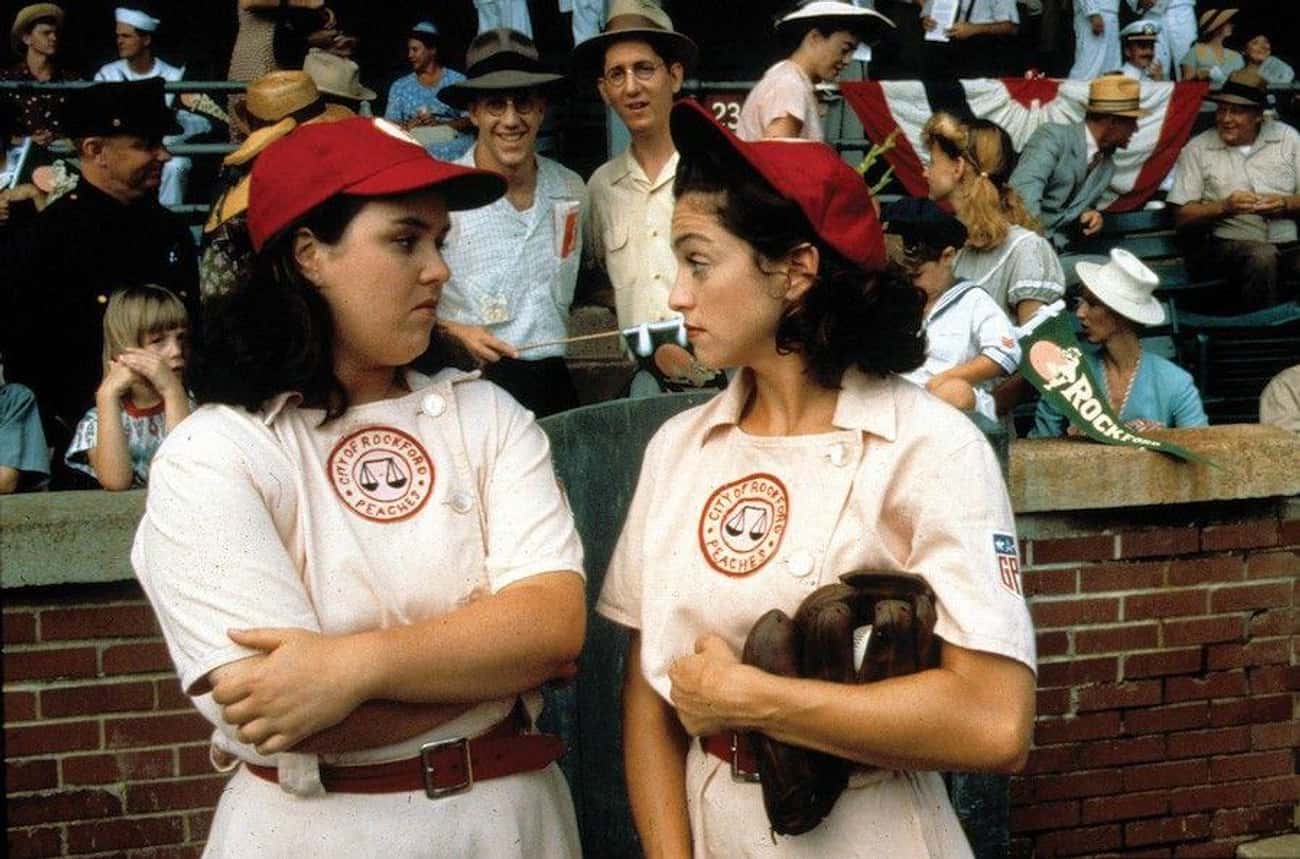 Popstar Madonna and actress Rosie O'Donnell played alongside one another in A League of Their Own, and from that experience became friends in real life.
According to producer Robert Greenhut, O'Donnell enjoyed teasing Madonna, spilling:
Speaking of Rosie, she was pretty funny on set. She suggested to the production company that they hire a stand-up comic friend of hers to keep the stands [of extras] happy because there was a lot of downtime. And Rosie would come out and sing Madonna songs. And Madonna [who played Mae, Doris' best friend] would get so mad and swear at her… and that was part of their friendship.

Rosie was not afraid of Madonna. She did what she wanted to do, and I think Madonna loved that. Rosie would sing all of "Holiday," and Madonna would get mad at her and say, "Don't ever sing one of my songs again." And the next day, she'd come out and sing "Vogue." It was so fun to watch her do that.
The Director Of 'Clueless' Said Alicia Silverstone Actually Mispronounced 'Haitians'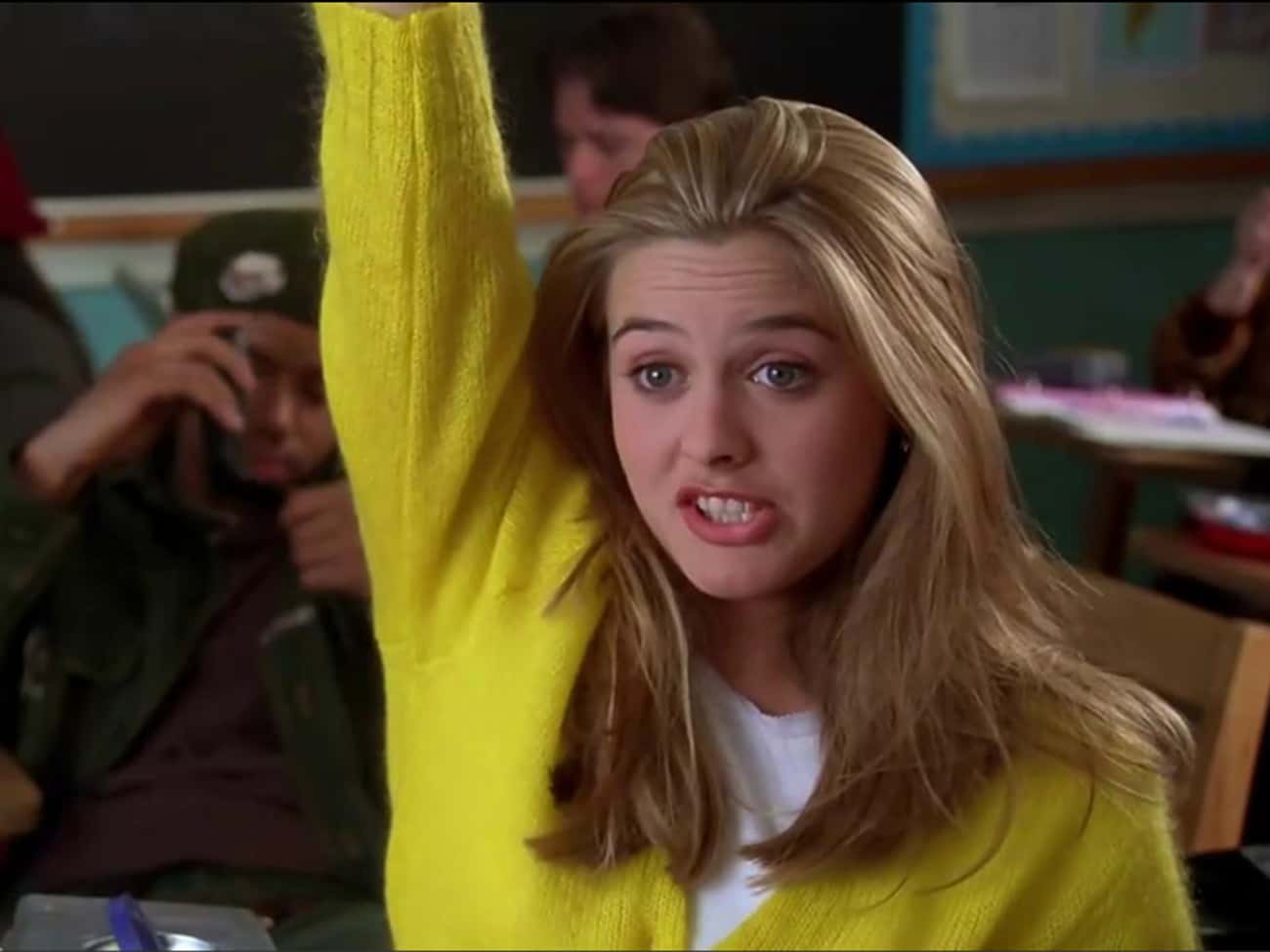 Director Amy Heckerling's 1995 hit comedy Clueless starred a young Alicia Silverstone in one of the most well-known performances of her career.
A then-16-year-old Silverstone made a splash in Hollywood, and according to Heckerling, the naive star's accidental mispronunciation of certain things was comedy gold. For example, during the debate scene when Cher (Silverstone) calls Haitians "Hey-dee-ans," that wasn't a comedic choice.
Heckerling recalled Silverstone's innocent mistake in an interview with Vogue:
[Silverstone] had the script and she was doing her lines and as soon as I said "cut," the script woman and everyone in the crew started to walk up to her to tell her the right pronunciation and I had to run interference and go, "Step away from the actress. Stand clear of Alicia Silverstone."

Because I didn't want her to know that she had it wrong, I wanted that assurance without her thinking this is funny or a joke – which changes how you say things. There's something you do when you're completely confident that just can't be replicated when you know you're doing something wrong.
Richard Kelly Said Drew Barrymore Made It Possible To Make 'Donnie Darko'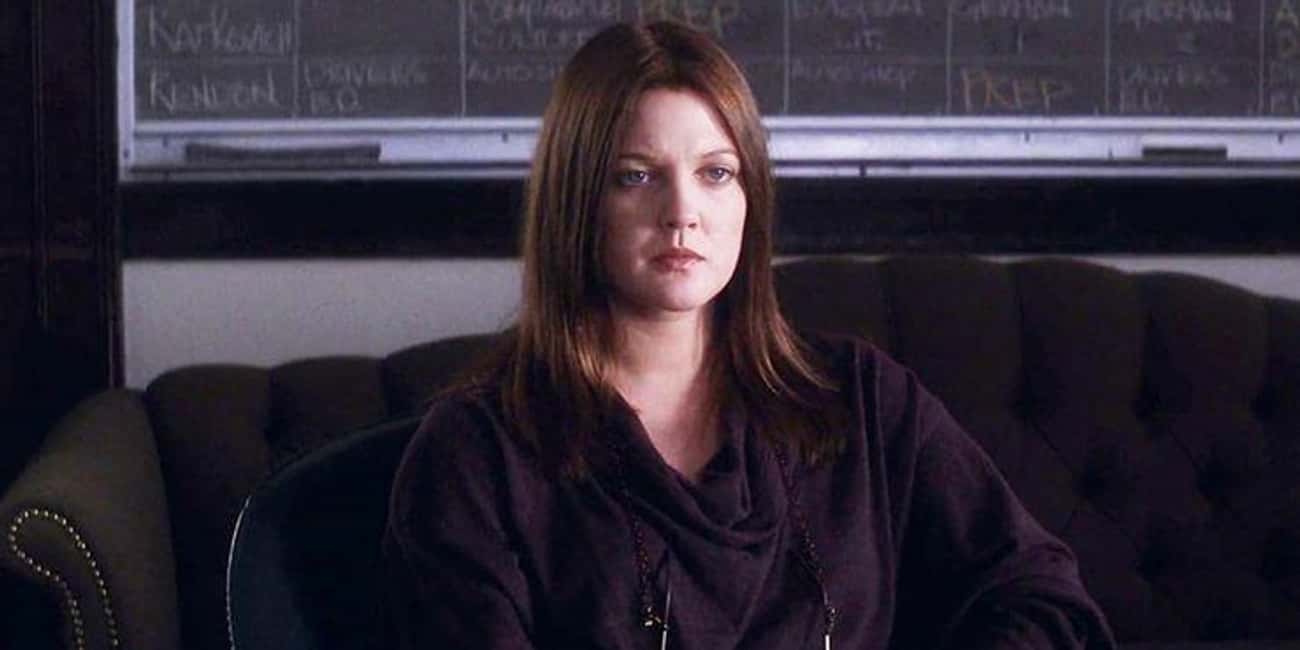 Filmmaker Richard Kelly was thrilled to have a then-25-year-old Drew Barrymore play the part of Karen Pomeroy in his 2001 film, Donnie Darko.
Not only did Barrymore help with financing, but she also saved the movie from going direct to video, and her interest also brought bigger stars on board. Kelly discussed Barrymore's role in helping to finance, saying:
We had Drew for one week and she was our key to the financing. We had to go into production later in the summer of 2000 or we were going to lose Drew.
Kelly elaborated more, saying:
Letting someone else direct was never an option. I knew it would never see the light of day, or be drastically rewritten. Once Drew Barrymore signed on, we got the finance we needed: $4.5m. Having Drew also helped us get other actors who might have been reluctant to work with a first-time director.
Pierce Brosnan May Have Saved Halle Berry's Life On The Set Of 'Die Another Day' – Or Just Patted Her On The Back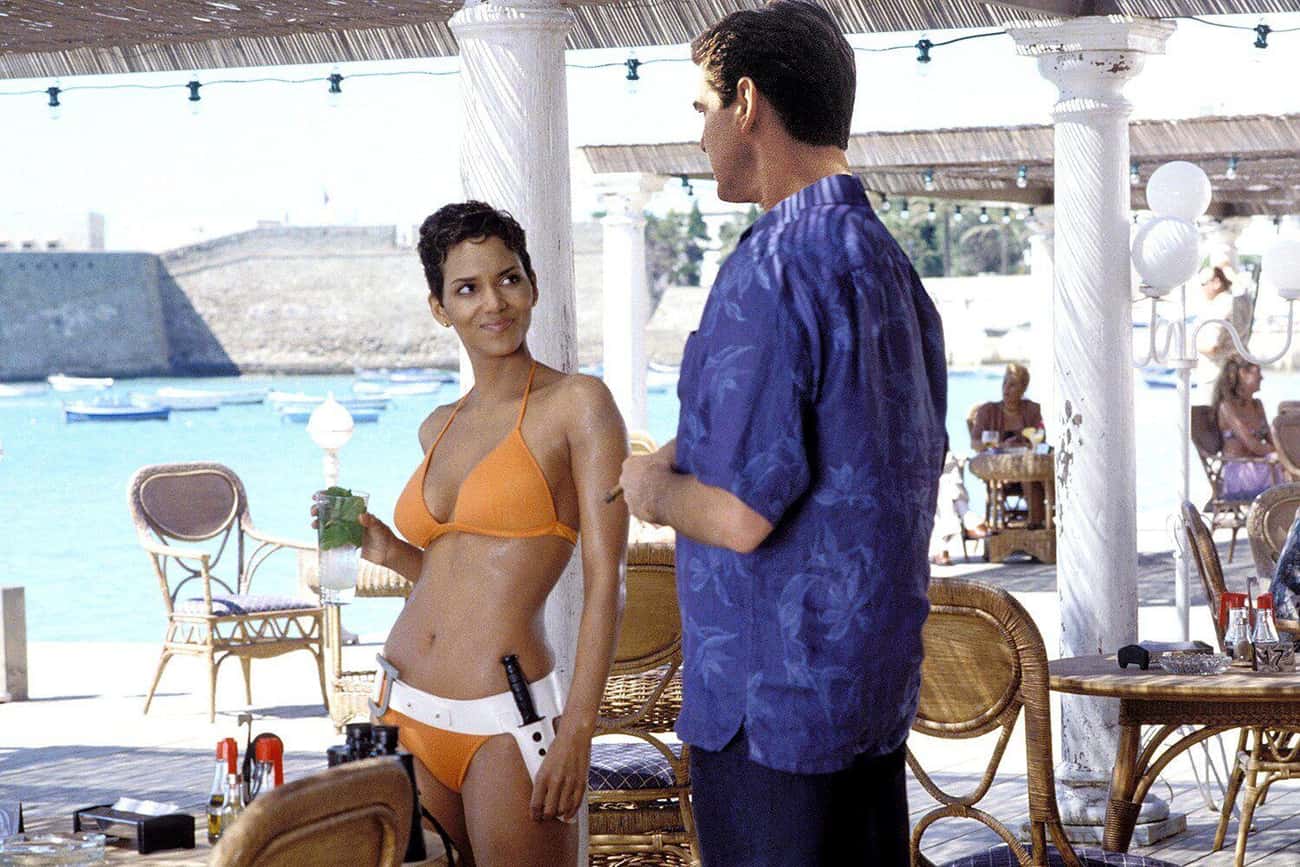 Pierce Brosnan and Halle Berry starred alongside one another in 2002's Die Another Day. The two played lovers in the action film, and Berry recalls a time when Brosnan had to save her via the Heimlich maneuver during a love scene.
Berry recalled the incident on The Tonight Show With Jimmy Fallon, telling an audience:
I was supposed to be all sexy, trying to seduce him with a fig. I end up choking on it and he had to get up and do the Heimlich. So not sexy. James Bond knows how to Heimlich! He was there for me, he will always be one of my favourite people in the whole world.
Brosnan, however, had a different memory of what happened, jokingly telling Jimmy Fallon:
I vaguely remember it, I've seen little quotes in the press recently. We were on the set, I'm not quite sure what I did, I might have Heimliched her, I'm not sure. I just patted her on the back.
Ed Gale Says Lea Thompson Was 'An Absolute Dream To Work With'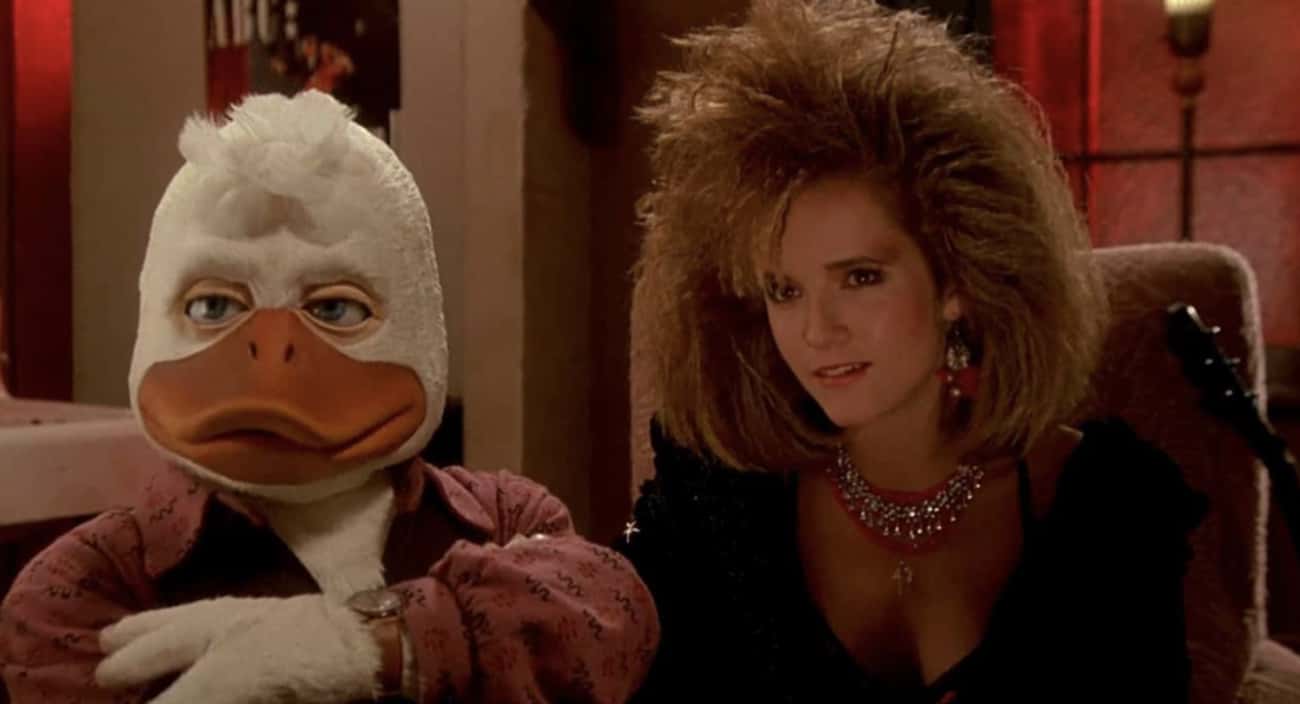 The 1986 sci-fi comedy Howard the Duck, featuring Ed Gale and Lea Thompson, follows a humanoid duck, Howard (Gale), as he is taken from his homeworld and dragged to Earth. Once on Earth, he meets rocker Beverly Switzler (Thompson). The two must then work together to stop an alien invasion.
After the filming, the two co-stars became lifelong friends, with Gale saying in an interview, "Lea Thompson was an absolute dream to work with. We still keep in touch to this day."
Jon Cryer Thinks Molly Ringwald Was 'Irritated' By Him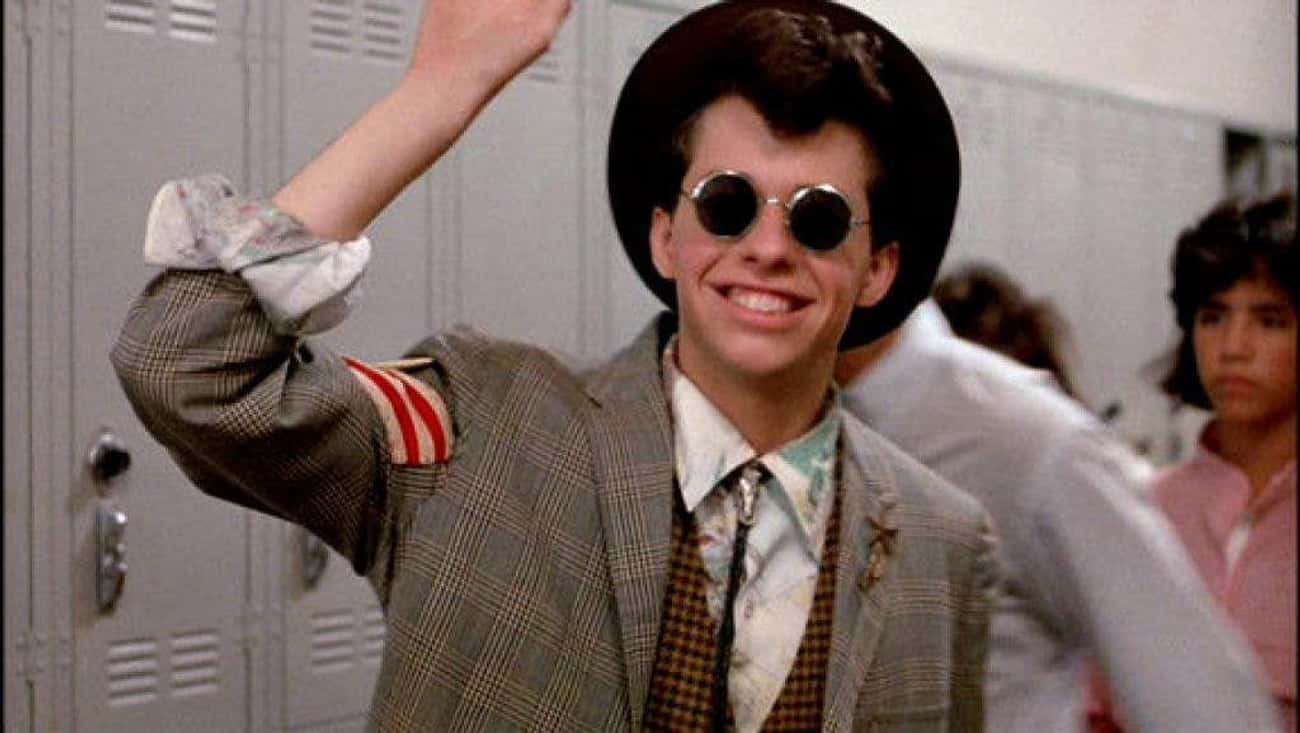 Jon Cryer and Molly Ringwald first starred alongside one another in 1986's teen romantic comedy, Pretty in Pink. The two played high school buddies Andie (Ringwald) and Duckie (Cryer), but according to Cryer, Ringwald wasn't a big fan of his off-screen.
Cryer revealed that she didn't like him while talking on CBS News' Sunday Morning: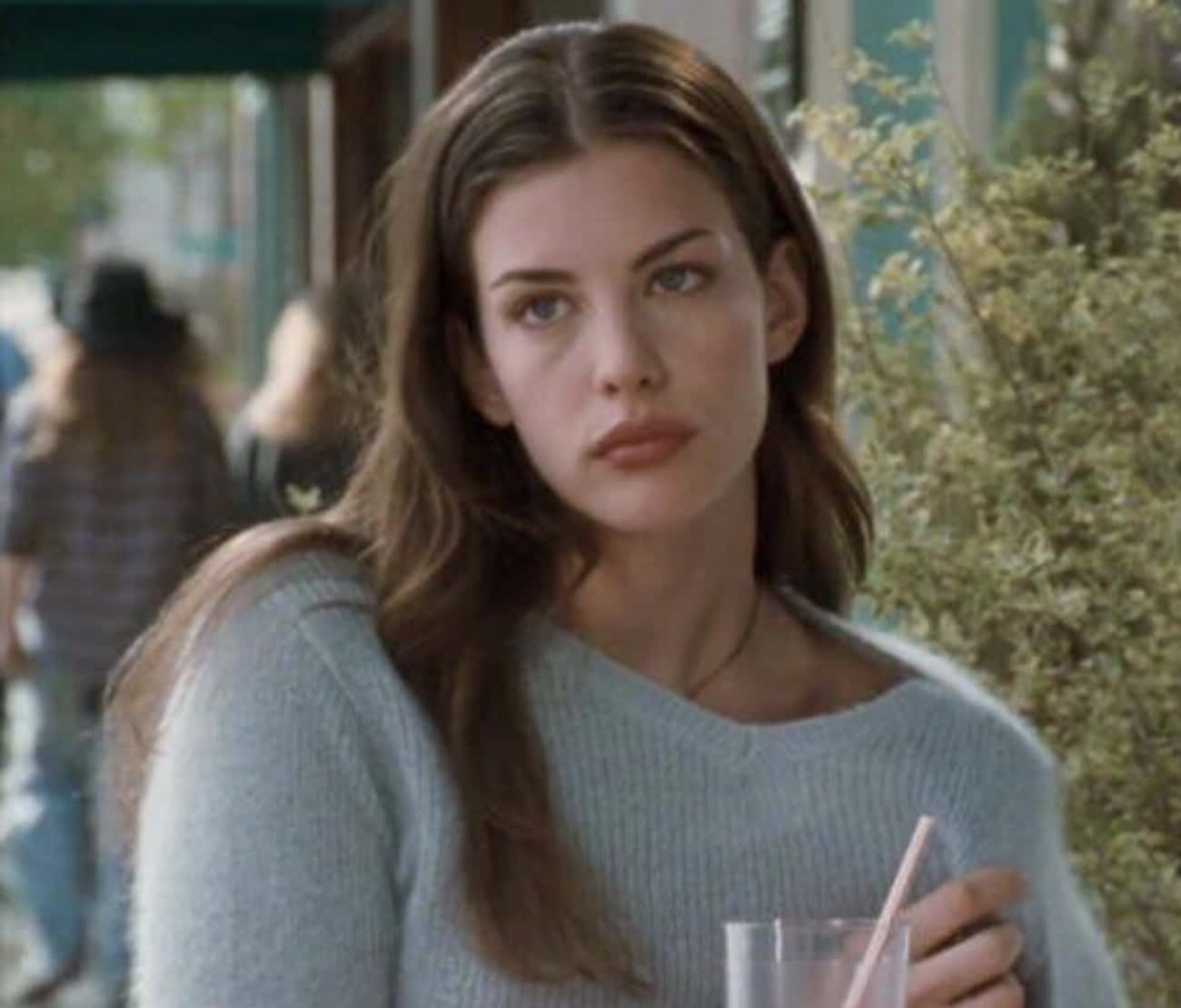 One of Liv Tyler's first on-screen roles was playing teenager Corey Mason in director Allan Moyle's film Empire Records. At the time of filming, Tyler was still a minor at the age of 17. Because of this, Tyler was required to have someone on set with her who was a chaperone – and it just so happened to be a co-star who was also her step-father.
Costume designer Susan Lyall gushed about the situation in a 2015 interview with Dazed Digital:
At the time most of the actors were pretty unknown, Liv Tyler was perhaps the most famous and she was just a kid, she was only 17. She was a fairly typical 17-year-old, but had a lot more life experience in some ways. Still, because of her tender age she had to have a chaperone with her, anyone under 18 needs to have a responsible adult present. Uniquely, Coyote Shivers who plays one of the characters at the record store was married to her Mom, and he was the adult supervision if you will!
Christopher Atkins Had An Innocent Romance With Brooke Shields On The Set Of 'The Blue Lagoon'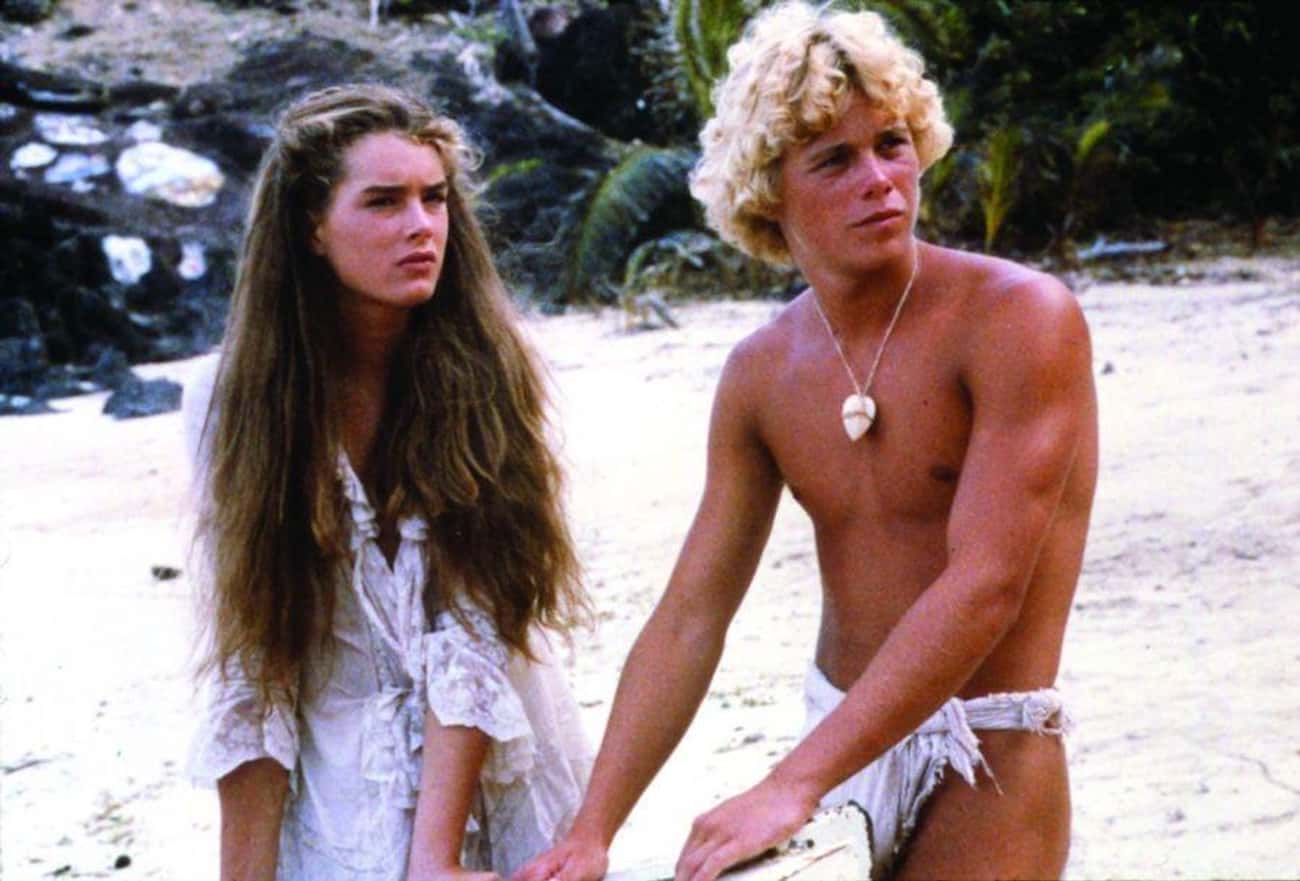 Christopher Atkins and Brooke Shields played two shipwrecked teenagers who fell in love in the 1980 film The Blue Lagoon. Things were just as intimate behind the scenes as they were on-screen as the two young actors engaged in a romantic relationship.
Atkins admitted on Oprah's Where Are They Now?:
I was 18 and Brooke was 14. The director wanted us to be attracted to each other; he stuck a picture of her over my bunk on the boat when I was first there, just so I could start becoming attracted to her. Brooke and I had a romantic, innocent sort of romance in the very beginning of the film. It was very nice, you know?
Robert Downey Jr. Is Very Supportive Of Gwyneth Paltrow's Business Ambitions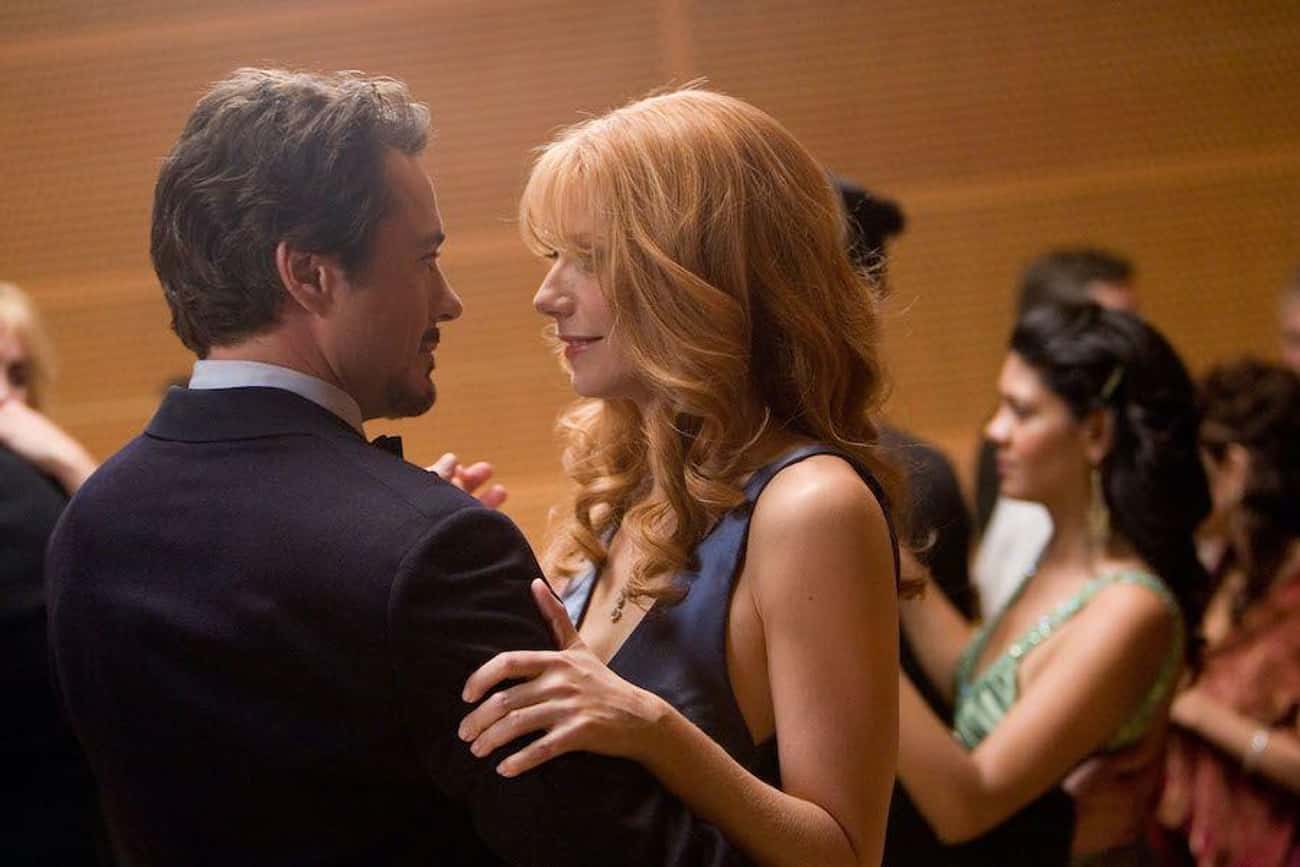 Gwyneth Paltrow has shifted away from the acting world and into the business world, has become the founder of the wellness and lifestyle brand Goop.
Her Iron Man co-star Robert Downey Jr. couldn't be more supportive of her success, and he praises Paltrow's ambition:
…it was during pre-production for Iron Man 1… And she was starting [Goop] up and she was ahead of the curve. It took her years to gain credibility, but she was undeterred because it felt right to her and turns out it was right.