The Western town area that is located at Paramount Ranch, Agoura Hills, Calif burned down in the Woolsey fire on Friday. Several productions have been shot at this historic Western town including "Westworld". This was reported by Santa Monica Mountains National Recreation area.
All the Main Street scenes of "Westworld" have been shot at the sets of Western town apart from other locations including Melody Ranch in Santa Clarita, Utah and various other locations.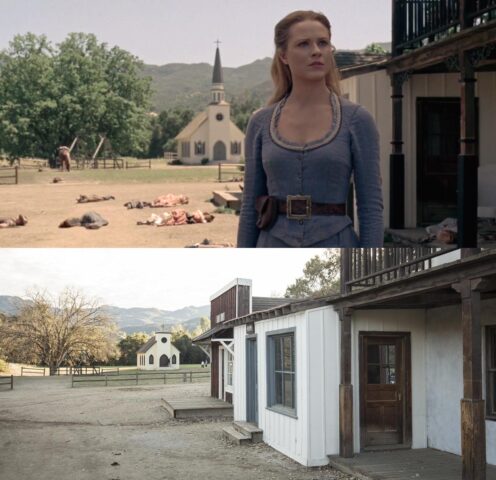 Santa Monica Mtns tweeted,
We are sorry to share the news that the #WoolseyFire has burned Western Town at #ParamountRanch in Agoura. We do not have any details or photos, but it is our understanding that the structures have burned. This area is an active part of the incident and we cannot access it.
HBO reported that Westworld's season one and two has been shot at Paramount Ranch in addition to Melody Ranch, Santa Clarita. Currently, the show is not in production. The entire Western town area has been evacuated, but the extent of damage is not known yet. Everyone is concerned about those who are affected by the tragic incident.
The ranch was started by Paramount Pictures back in 1927. Numerous productions have taken place at the ranch and now it is also a part of National Park Service. Some of the films that are shot here include 'Caught in the Draft' starring Bob Hope, Sandra Bullock starer 'The Lake House' and several TV shows including 'Weeds', 'Quickdraw' and 'The Mentalist'.
The Western town area has also been used as a car racing area before it was made a part of the public park. 'Dr. Quinn Medicine Woman' was also shot here during the 1990s. The Woolsey fire is spreading quickly and other areas including Calabasas, Agoura and Malibu are also being evacuated to prevent damage to life.
Source: Variety.com, The Wrap