In 2013, laughter echoed in cinemas across the globe with the release of Rawson M. Thurber's We're the Millers. Boasting a star-studded cast including Jennifer Aniston, Jason Sudeikis, Emma Roberts, and Will Poulter, the film concocted a unique blend of humor and heart, fetching a worldwide gross of $270 million.
Despite the mixed bag of critiques, the movie's magnetic charm held audiences in raptures. The journey of David, a small-time Denver drug dealer, his faux family, and their hazardous misadventures unfolded a tale of unconventional bonding, showcasing the cast's undeniable chemistry and acting prowess.
Jennifer Aniston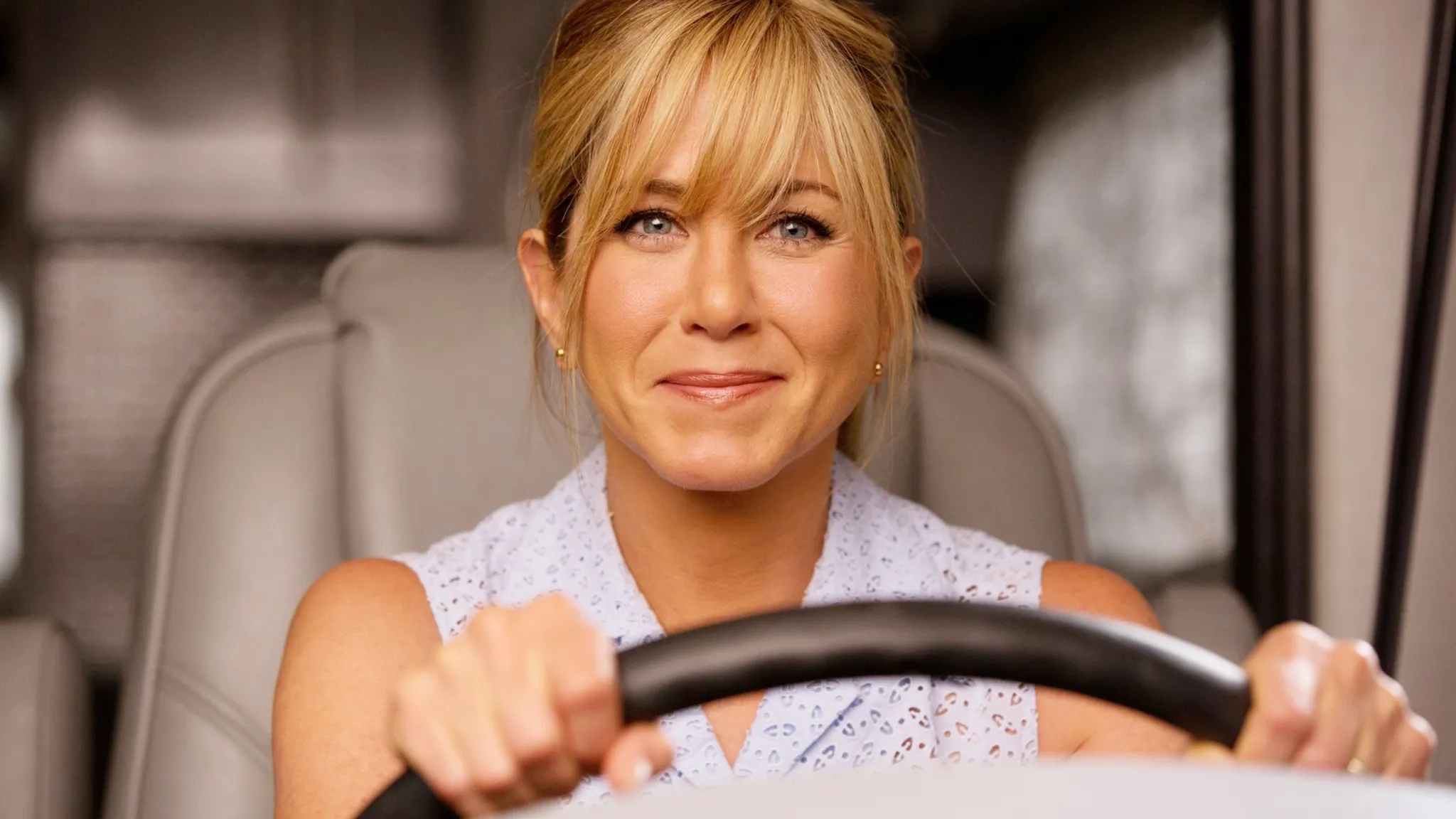 In the vast and vibrant landscape of Hollywood, few stars shine as brightly as Jennifer Aniston. This remarkable actress has adorned the silver screen and our television sets with an array of successful productions, leaving an indelible mark on the entertainment industry, including We're the Millers. However, it was her iconic portrayal of Rachel Green in the beloved NBC sitcom Friends that catapulted her into stardom in the 1990s. Embodying the character for a decade, Aniston's charm and talent became synonymous with television excellence.
As the curtains fell on Friends, Aniston transitioned seamlessly into various film and TV roles, with a notable focus on the cinematic world. Her partnership with Netflix has been particularly noteworthy, commencing with the 2018 musical comedy Dumplin', where she not only showcased her acting prowess but also stepped into the role of executive producer. Rekindling her on-screen chemistry with Adam Sandler, the duo delivered another hit with Murder Mystery, a comedy that kept audiences laughing and garnered enough acclaim to release its first sequel in March of the following year.
Yet, it's perhaps The Morning Show that stands out as Aniston's most commendable project in recent times. Marking her triumphant return to a starring role on television, a whole 15 years after Friends concluded, this series has been nothing short of a revelation. Sharing the screen and executive producer duties with Reese Witherspoon, Aniston has once again proven her mettle in the competitive world of entertainment. With two successful seasons already aired and a third one on the horizon this September, The Morning Show continues to be a testament to Jennifer Aniston's enduring allure and versatile talent.
Jason Sudeikis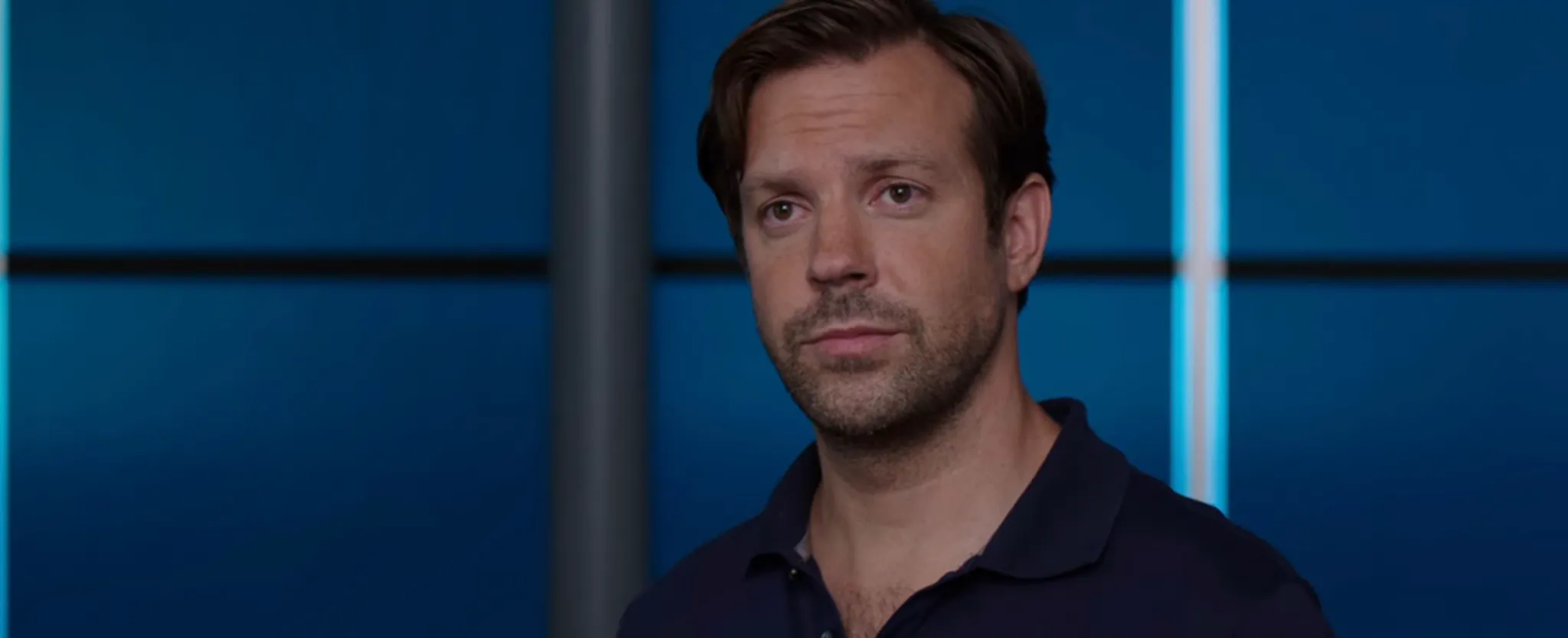 Jason Sudeikis, a name synonymous with laughter and comedic brilliance, has been leaving audiences in splits since his rise to fame in 2003. This journey started with the iconic platform Saturday Night Live, where Sudeikis showcased his writing talent before stepping into the limelight as a cast member for nine memorable seasons. Post-SNL, the comedy maestro explored diverse avenues in both film and television, marking his territory with every step.
In the world of cinema, Sudeikis has contributed to several noteworthy projects. The 2019 comedy Booksmart, marking the directorial debut of his ex-girlfriend Olivia Wilde, showcased his impeccable comic timing. Moreover, the 2023 production Fool's Paradise, directed and starred by Charlie Day, further solidified his position as a versatile actor in the industry.
However, much like Jennifer Aniston, Sudeikis found a new wave of success on the smaller screen. In 2020, he co-created the heartwarming and hilarious sports comedy TV series Ted Lasso with Bill Lawrence, Brendan Hunt, and Joe Kelly, also donning the hat of the leading actor. The series, a delightful blend of humor and emotion, has been a significant feather in Sudeikis' cap.
Not one to be confined to a single genre, Sudeikis expanded his repertoire with Hit-Monkey, a Hulu adult animated series inspired by Marvel Comics. Lending his voice to Bryce Fowler, Sudeikis brought a unique charm to the series, which was subsequently renewed for a second season in February, adding another accolade to his illustrious career. Through diverse roles and projects, Jason Sudeikis continues to enthrall audiences, affirming his place as a major player in contemporary comedy.
Will Poulter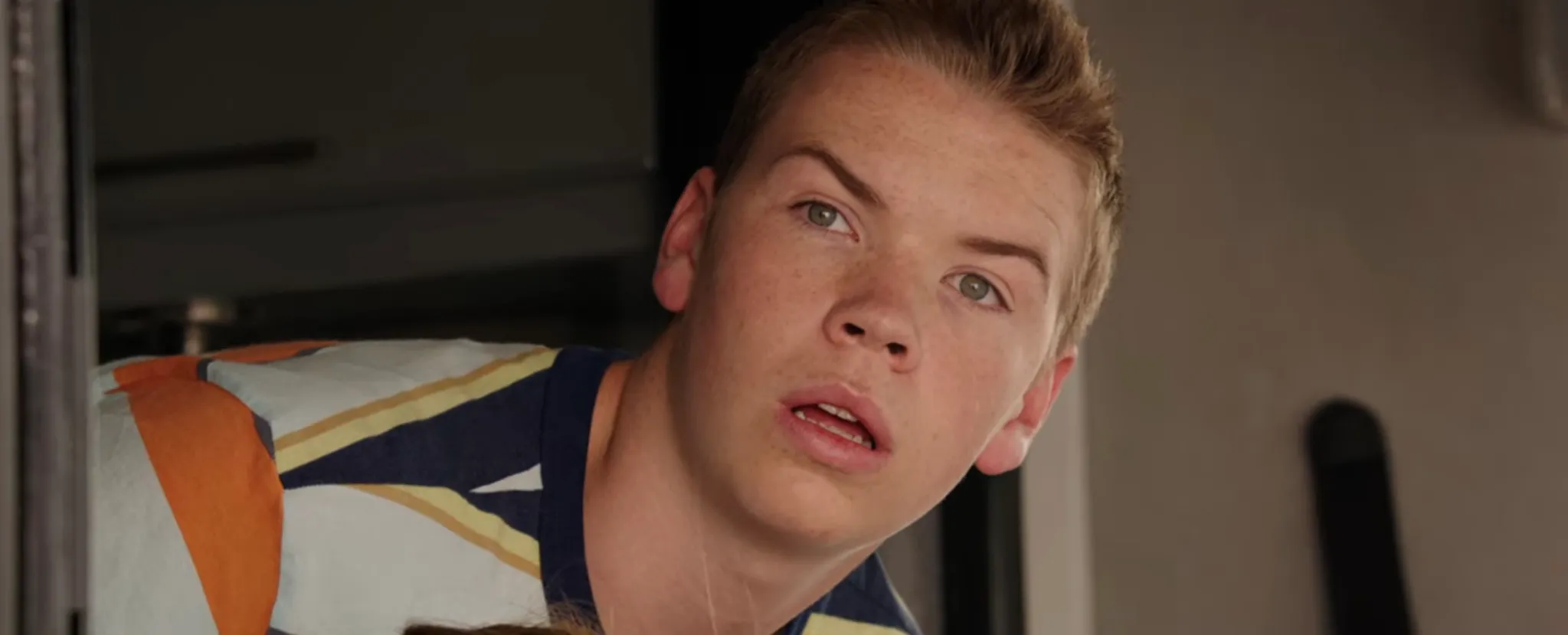 British actor Will Poulter, who had been gracing films for several years, truly stepped into the limelight with his role in We're the Millers, a performance that not only made him a well-known face but also earned him widespread critical acclaim. Since this pivotal point, Poulter's career trajectory has been nothing short of meteoric. The young actor has showcased his versatility by landing roles in a variety of high-profile productions, from the adrenaline-fueled science fiction adventure in The Maze Runner and its gripping 2018 sequel to the raw, visceral storytelling of The Revenant and the hauntingly atmospheric Midsommar, directed by the visionary Ari Aster and co-starring talented actors like Florence Pugh and Jack Reynor.
However, Poulter's talents are not just confined to the big screen. He made a significant mark on television as well, delivering a powerful performance in Hulu's 2021 miniseries Dopesick, where he starred alongside renowned actors Michael Keaton and Peter Sarsgaard. This venture into the stark reality of opioid addiction earned him an Emmy Award nomination, a testament to his growing prowess as an actor.
In recent times, Poulter has been a part of a project that holds immense relevance — the 2023 film Guardians of the Galaxy Vol. 3. In this movie, which brought a satisfying conclusion to the beloved original Guardians of the Galaxy trilogy, Poulter stepped into the shoes of Adam Warlock, a character from Marvel Comics. With his portrayal, he has set the stage for this character's expected appearances in future MCU films, ensuring that audiences will be seeing a lot more of Will Poulter's exceptional talent in times to come.
Emma Roberts


Since making her first appearance in the film industry with the 2001 film Blow, Emma Roberts has been an ever-present figure, gracing our screens with a myriad of memorable performances. Initially captivating teenage audiences with her relatable portrayal in Nickelodeon's Unfabulous, Roberts quickly expanded her repertoire, delving into the world of horror. She became a familiar face in the chilling anthology series American Horror Story, showcasing her versatility by embodying a variety of characters across different seasons. Fans of the show are eagerly awaiting her return in the upcoming 12th season titled Delicate.
However, Emma's tryst with horror didn't stop there. In 2015, Ryan Murphy, the creator of American Horror Story, cast her in another spine-tingling yet humor-infused series, Scream Queens. Emma's performance was instrumental in the show becoming a hit, further solidifying her status as a modern-day scream queen.
While Roberts has achieved significant acclaim in the horror genre, she has also been charming audiences in a lighter, more romantic setting. In recent years, she has become a beloved figure in the rom-com genre, starring in heartwarming films like Holidate, About Fate, and Maybe I Do, each showcasing her ability to bring warmth, humor, and relatability to her roles.
Excitingly, Emma's journey is far from over, as she's set to venture into the world of superheroes. She has been cast in Madame Web, an eagerly anticipated film slated for 2024, inspired by the intriguing Marvel Comics character. With this diverse array of roles, Emma Roberts continues to showcase her range and versatility, promising her fans a variety of performances to look forward to in the coming years.
Ed Helms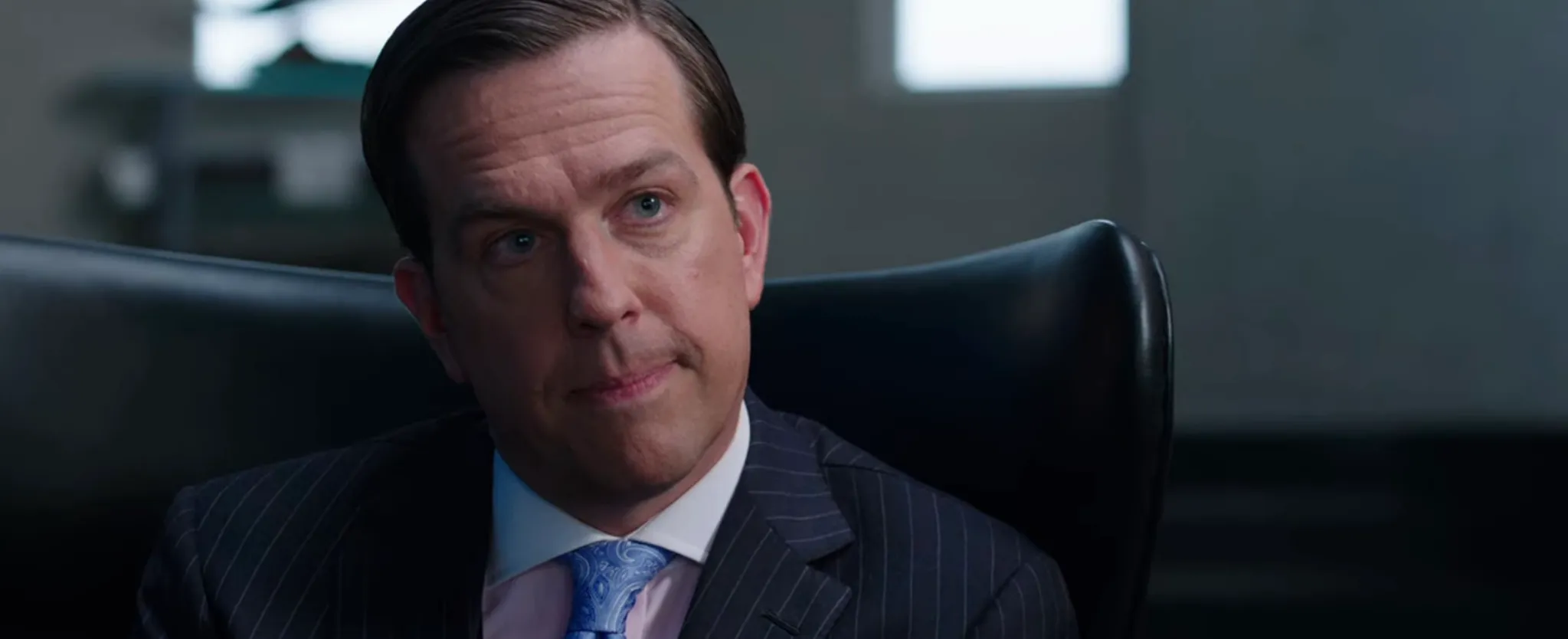 With a knack for tickling the funny bone, Ed Helms first stepped into the limelight in 2002, joining the satirical ranks of The Daily Show. However, it was his endearingly quirky portrayal of Andy Bernard on NBC's hit series The Office that catapulted him to worldwide fame. While entertaining TV audiences weekly, Helms found another avenue of success on the big screen, diving into the raucous world of The Hangover in 2009. Starring alongside Bradley Cooper and Zach Galifianakis, he brought to life the character of Stuart Price, contributing to the kickoff of a franchise cherished by comedy enthusiasts around the globe.
In recent years, Ed Helms has continued to juggle his talents between film and television with considerable zeal. 2021 saw him lend his voice to the animated adventure Ron's Gone Wrong, where he was once again united with his Hangover co-star, Zach Galifianakis, bringing animated characters to life and eliciting laughter from families everywhere. That same bustling year, Helms showcased his multifaceted talents by co-writing and starring in the Peacock show Rutherford Falls alongside Jana Schmieding. The show, a blend of humor and heart, ran successfully for two seasons, adding another feather to Helms' already well-adorned cap.
This whirlwind of activity has kept Ed Helms firmly in the public eye, delighting audiences with his diverse roles and comedic flair, and leaving fans eagerly awaiting his next venture in the world of entertainment.
Nick Offerman

With his distinct voice and comedic charm, Nick Offerman became a household name through his iconic portrayal of Ron Swanson in NBC's beloved sitcom, Parks and Recreation, which regaled audiences for seven hearty seasons until 2015. Since bidding farewell to his role in Pawnee, Offerman has been no stranger to the spotlight, seamlessly transitioning between film and television and securing roles in a plethora of major projects. Fans of the small screen have recently seen him delve into an array of characters in popular shows like Fargo, Pam & Tommy, and The Last of Us, the latter being an HBO adaptation of the 2013 video game, sharing the screen with the talented Pedro Pascal and Bella Ramsey.
Venturing into the animated realm, Offerman has lent his voice to several characters, embodying Varvatos Vex in Trollhunters: Rise of the Titans and bringing to life the character of Norman in Sing and its 2021 sequel. The wheels of creativity haven't stopped turning for Offerman, as he's currently immersed in several projects in production. Among them is Craig Gillespie's anticipated comedy Dumb Money, which is gearing up to bring laughter to theaters this coming September. As Offerman continues to expand his versatile portfolio, audiences eagerly await the next chapter of entertainment he's set to unfold.
Kathryn Hahn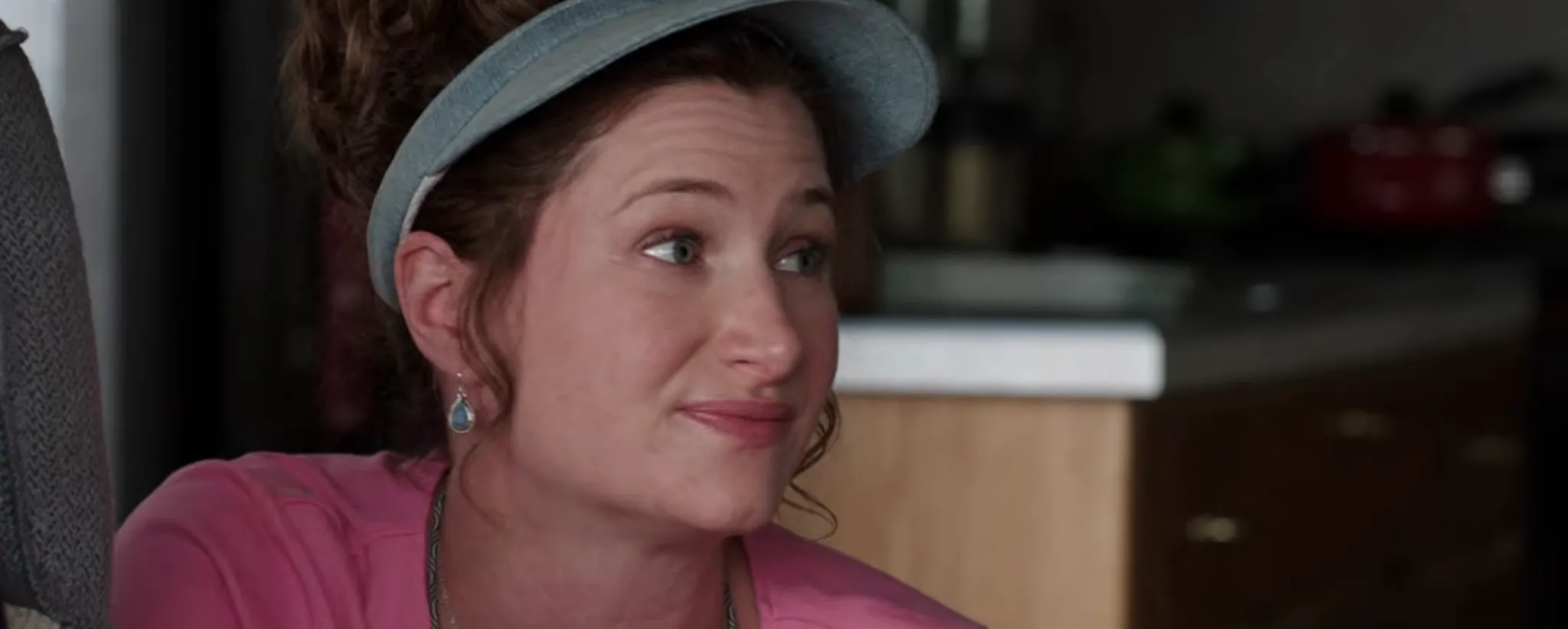 Bubbling up to fame through a series of supporting roles in a variety of films, Kathryn Hahn has gracefully stepped into the limelight as a leading actress, enchanting audiences with her versatile performances in projects spanning different genres. Over the recent years, Hahn has lent her voice to animated films such as Hotel Transylvania 3 and the much-acclaimed Spider-Man: Into the Spider-Verse. However, it was her poignant portrayal alongside Paul Giamatti in the 2018 comedy-drama Private Life that truly solidified her standing in the industry, earning her widespread critical acclaim.
In addition to her cinematic ventures, Hahn has left a memorable mark on the small screen, captivating viewers with her roles in the Hulu miniseries Tiny Beautiful Things and Disney+'s phenomenally successful WandaVision, where she brought to life the enigmatic character of Agatha Harkness. Fans of this Marvel witch are in for a treat, as Hahn is set to reprise her role in the eagerly anticipated upcoming TV series Agatha: Coven of Chaos. With each new project, Kathryn Hahn continues to prove her acting prowess, leaving audiences eagerly awaiting her next spellbinding performance.
Molly Quinn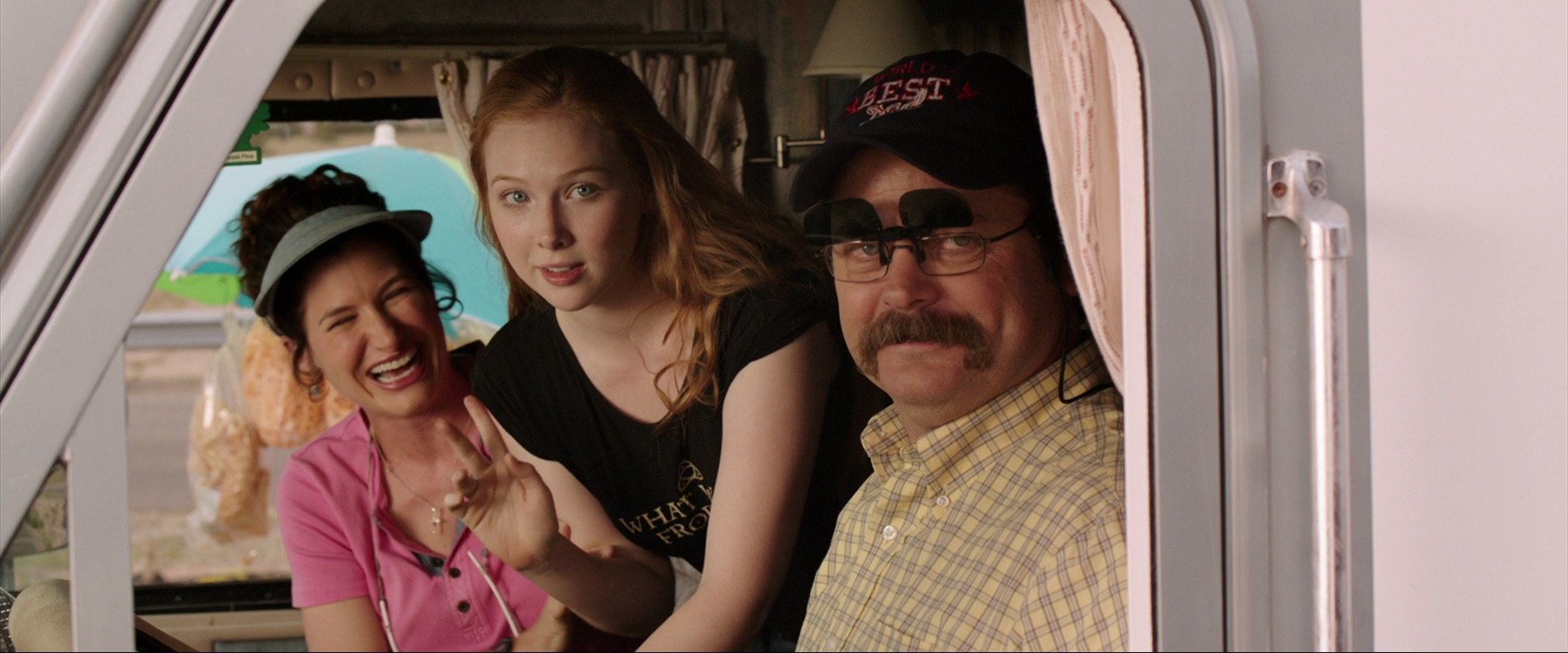 Known to many as the young star from ABC's Castle, Molly Quinn has blossomed from her breakout role into a versatile actress with a focus mainly on movies. From lending her voice to the animated Winx Club franchise to exploring the realms of indie cinema with Welcome to Happiness and the drama film Last Rampage, Quinn has showcased her acting chops in a variety of genres. In recent years, she has delved into the world of horror, demonstrating her ability to send chills down our spines with her performances in films like Doctor Sleep and Agnes.
Her venture into the horror genre continued with the 2022 film Give Me an A, where she shared the screen with notable names such as Alyssa Milano, Virginia Madsen, and Sean Gunn, further proving her adaptability and range as an actress. With each role, Molly Quinn continues to expand her repertoire and enthrall audiences, leaving us all eager to see where her cinematic journey will take her next.
Luis Guzman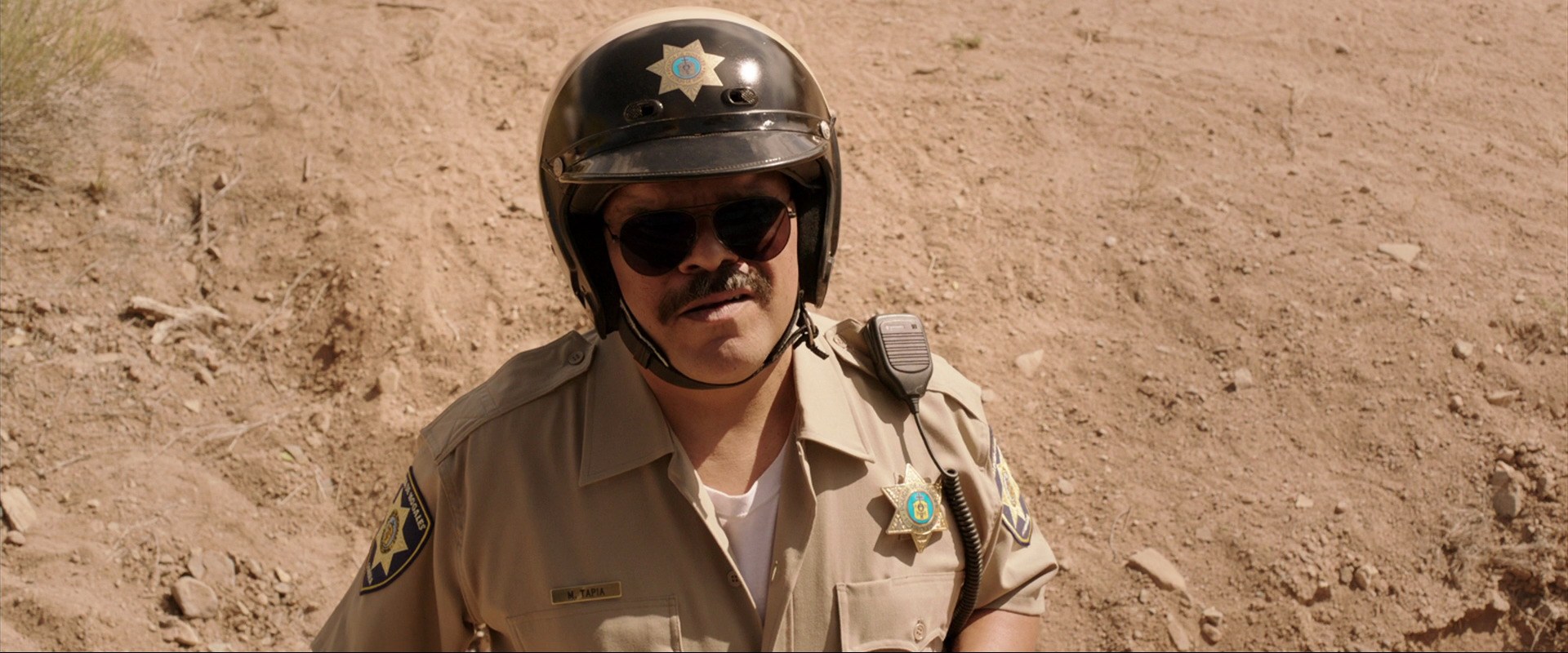 Luis Guzman, a familiar and beloved face in Hollywood, embarked on his acting journey in 1977 with the film Short Eyes, and since then, there's been no looking back. Over the decades, Guzman has showcased his versatile talent in a string of acclaimed productions including the captivating Punch-Drunk Love, the intriguing The Limey, and the thrilling Out of Sight, earning admiration from both critics and audiences. Not just a star on the big screen, Guzman has also made a significant mark on television with standout roles in intense shows like Oz and Narcos, proving his acting prowess across different mediums.
In recent years, Guzman has continued to entertain and surprise us with a variety of roles. His portrayal of Gomez Addams in Netflix's TV show Wednesday, alongside Jenna Ortega and Catherine Zeta-Jones, has been a hit, adding yet another feather to his well-decorated hat. Fans of Guzman have more to look forward to, as he is set to star in two more Netflix productions later this year – Adam Sandler's comedy You Are So Not Invited To My Bat Mitzvah and Gareth Evans' action-packed film Havoc. With every role, Luis Guzman continues to enrich the cinematic landscape, leaving audiences eagerly anticipating his next move.
Thomas Lennon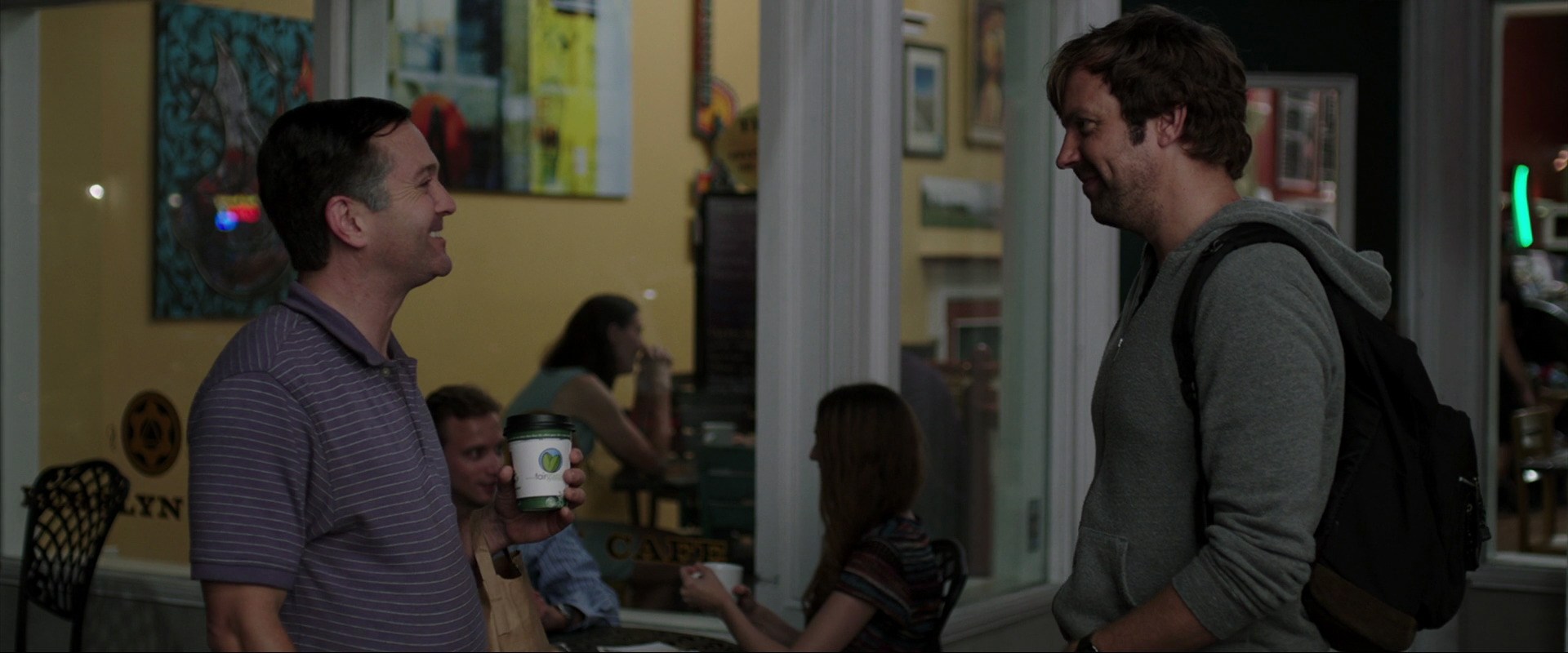 Thomas Lennon, a multi-talented artist known both for his memorable on-screen performances and his skillful screenwriting, has been a significant presence in the entertainment industry. He first captured audiences' attention with his comedic portrayal of Lieutenant Jim Dangle in the hit series Reno 911!, laying the foundation for a diverse and successful career. Lennon's talent doesn't just stop at acting; he has also showcased his writing prowess on popular productions, notably the Night at the Museum films, adding a touch of his unique humor to the beloved franchise.
In recent years, Lennon has continued to explore a variety of projects, demonstrating his versatility. From delving into the world of crime drama with the 2021 film Cherry to voicing a character in Night at the Museum: Kahmunrah Rises Again, the franchise's first animated venture, Lennon has kept fans on their toes. Another notable project is Weird: The Al Yankovic Story, a 2022 film directed by Eric Appel and starring Daniel Radcliffe, where Lennon brought another character to life.
With no signs of slowing down, Thomas Lennon has an exciting lineup of projects awaiting release. Come late July, fans will see him in Zoey 102, the much-anticipated sequel to the Nickelodeon series featuring Jamie Lynn Spears. Lennon is also set to make audiences laugh in Unfrosted: The Pop-Tart Story, a forthcoming comedy film helmed by Jerry Seinfeld. In this comedic adventure, he'll share the screen with a stellar cast including Melissa McCarthy, Jim Gaffigan, Amy Schumer, and Hugh Grant. Lennon's ongoing contributions to the industry keep audiences eagerly awaiting his next creative endeavor, wondering what laughs and surprises he'll bring next.
The assorted and varied group of actors that made up the cast of We're the Millers have each walked distinctive and unique paths in the vast world of entertainment. Each of them has explored a variety of different genres, stepping into different roles and wearing many hats, from producing shows and movies to writing scripts. These individual journeys through the world of showbiz are filled with achievements and marked by exciting future projects, showing how they continue to grow and evolve in the industry.
Their contributions to film and television are a testament to their enduring presence and influence in Hollywood, and it's clear that their legacies are far from over. As they each continue to explore new roles and take on new challenges, fans and fellow actors alike watch with anticipation, eager to see how they will continue to flourish and make their mark in the ever-changing landscape of entertainment.