In recent times, the realms of animation and superheroes have seen several monumental moments, but none quite like what transpired earlier this year. The highly anticipated Spider-Man: Across The Spider-Verse burst onto the scene, and the cinematic landscape was forever changed. Fans from all corners of the globe were spellbound, marveling at its stunning visuals, intricate storytelling, and character depth. The film truly epitomized what it means to deliver cinematic brilliance in the world of animation.
After such a stellar experience, it's only natural for fans to eagerly wonder about their next rendezvous with this magnum opus. Where can this unparalleled adventure be relived or experienced anew? Fear not, for we're here to guide you through it!
A Record-Breaking Success Story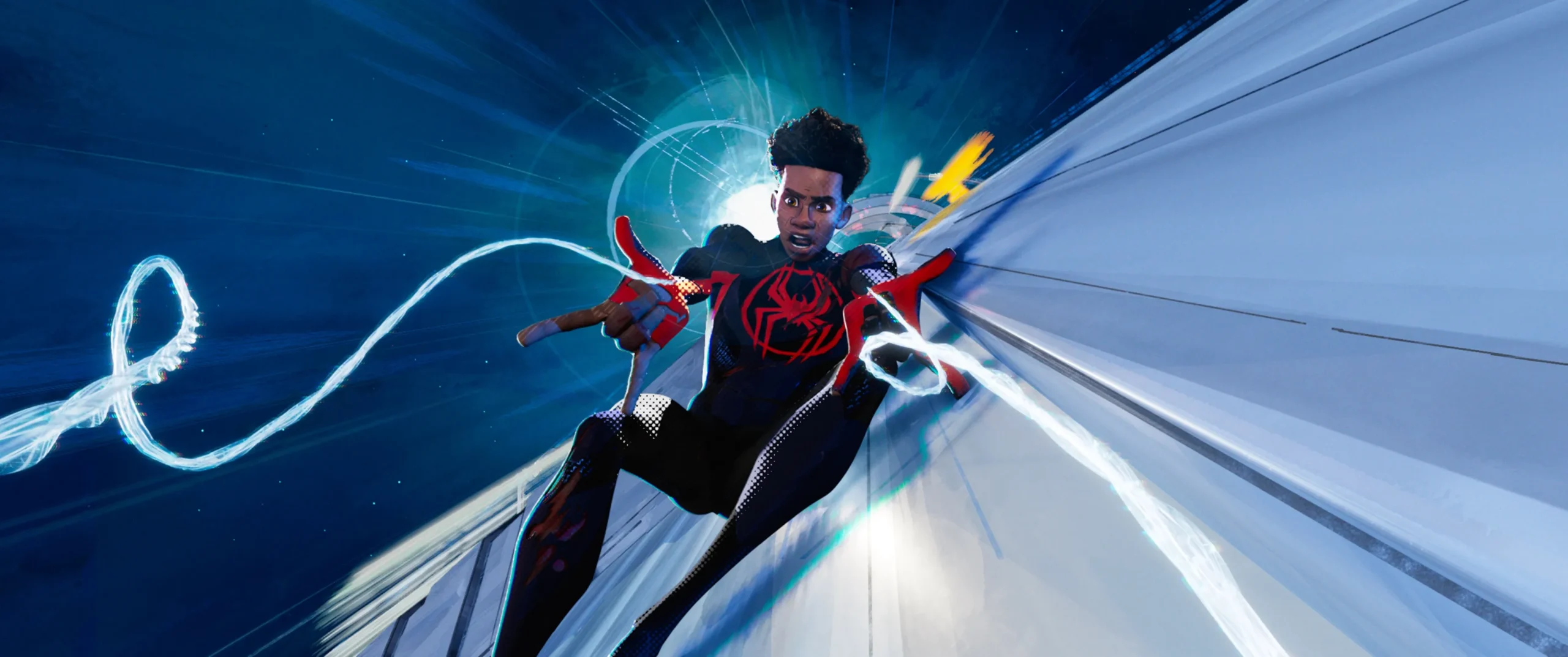 When discussing the cinematic feats of recent times, the conversation inevitably circles back to Spider-Man: Across The Spider-Verse. The film's monumental success isn't merely a footnote; it's a headline. Launched into theaters on June 2nd, 2023, this masterpiece didn't just shatter pre-existing records; it set new benchmarks for animated films. Grossing over $650 million worldwide is no small feat, but what's even more remarkable is the impact it had beyond the box office numbers.
The narrative prowess of this sequel extended the boundaries of the Spider-Man multiverse, pushing the envelope with its ambitious storytelling and unique character arcs. Its ability to pay homage to the legacy while charting unexplored territories has garnered unanimous appreciation. Long-time aficionados of the Spider-Man saga, as well as those who were introduced to this universe through this film, have unanimously hailed it as a timeless classic in superhero cinema.
Diving Deep: The Plot Unraveled
If you didn't get the chance to experience the cinematic wonder of Spider-Man: Across The Spider-Verse in theaters, or perhaps you're just keen on revisiting its intricate plot details, here's an expanded overview. The narrative of this film plunges even deeper into the expansive and intricate spider multiverse, a dimension where countless possibilities and alternate realities intertwine.
Picking up after the cliffhangers of its predecessor, the story sees our beloved protagonists, Gwen Stacy and the ever-resilient Miles Morales, getting catapulted into the mysterious realm of the Spider-Society. This clandestine group, under the watchful guidance of the futuristic Spider-Man 2099, Miguel O'Hara, has one overarching objective: to safeguard the multiverse from imminent and unpredictable threats.
A pivotal character introduced in this narrative arc is The Spot. This character, originally known as Dr. Jonathan, was a once-ordinary scientist, deeply engrossed in the complexities of Kingpin's collider project. But a twist of fate transformed him into a menacing antagonist, equipped with the uncanny ability to create and control interdimensional portals. As Miles grapples with the trials and tribulations thrown his way, he encounters perhaps his most personal and profound challenge yet: confronting an alternate version of himself, known as the Prowler.
This face-off culminates in a nerve-wracking cliffhanger, leaving audiences on the edge of their seats, yearning for what comes next in this roller-coaster saga.
Where Can You Catch This Masterpiece?
Good news for fans: starting from August 8th, you can relive the magic of Spider-Man: Across The Spider-Verse from the comfort of your home. It's up for rent on several leading digital platforms like Apple TV, Amazon Prime, Google Play, Microsoft, YouTube, and Vudu at $19.99.
If you're a collector or just love the extra goodies that come with physical copies, mark September 5th, 2023, on your calendar. That's when you can get your hands on the 4K, Blu-ray, and DVD formats, complete with 90 minutes of bonus content ranging from deleted scenes to filmmaker commentary.
But wait, there's more! Owing to Sony's collaboration with Netflix, there's a high chance that Spider-Man: Across The Spider-Verse will make its way to the streaming giant, possibly as soon as October. Once it does, it's expected to be exclusive to Netflix for about nine months based on the current Pay 1 agreement.
Spider-Man: Across The Spider-Verse is more than just a movie; it's an experience. Whether you're watching it for the first or the fifteenth time, it promises a roller-coaster of emotions, gripping storylines, and visual spectacles. So, grab your popcorn, find your favorite spot on the couch, and get ready to venture into the multiverse once again!