In the glittering boulevards of Los Angeles, where stars often walk the same paths as everyday folks, the ever-present flash of cameras has become an integral part of the celebrity lifestyle. These streets are no stranger to the hustle and bustle of paparazzi trying to capture a moment—be it ordinary or extraordinary—of famous personalities. Yet, while most eyes are on seasoned adult celebrities, it's fascinating to note that even the younger ones have a knack for grabbing the spotlight.
Take, for example, the case of young Saint West. This delightful young man isn't just any child; he's the son of two of Hollywood's most talked-about figures: the reality TV queen, Kim Kardashian, and the multi-talented music maestro, Kanye West. It's not just the older generation making waves; the next generation of celebrities like Saint West are proving that they too have what it takes to make headlines.
Young Saint's Defiant Act
Recently, on a sunny day, Kim Kardashian decided to spend some quality time with her 7-year-old son, Saint West. The duo made a decision to dine at the popular Islands restaurant. As expected, given her superstar status, a crowd of eager paparazzi was waiting for them, all prepared to snap the perfect picture. But, what happened next took everyone by surprise.
Like Father, Like Son: Saint West already spotted flipping off paparazzi pic.twitter.com/aGlFBjK8XF

— Glock Topickz (@Glock_Topickz) September 18, 2023
The young Saint West didn't seem too pleased with the camera flashes and the constant attention. As they approached the entrance, in a bold and unexpected move, he showed his middle finger to the photographers. This cheeky gesture not only caught the paparazzi off-guard but also left his famous mother, Kim, absolutely shocked.
Without wasting a moment, Kim swiftly tried to shield her son's face, hoping to avoid any more candid shots. But Saint, in his playful and daring mood, quickly made the same gesture once again, making it clear how he felt about the paparazzi that day.
Such a fearless expression of emotions reminds many of Saint's father, who has been known to be vocal about his feelings towards the media. It seems like the apple doesn't fall far from the tree, and young Saint might just be following in his dad's footsteps when it comes to sharing his thoughts about the paparazzi.
Kanye West's Contentious Relationship with the Paparazzi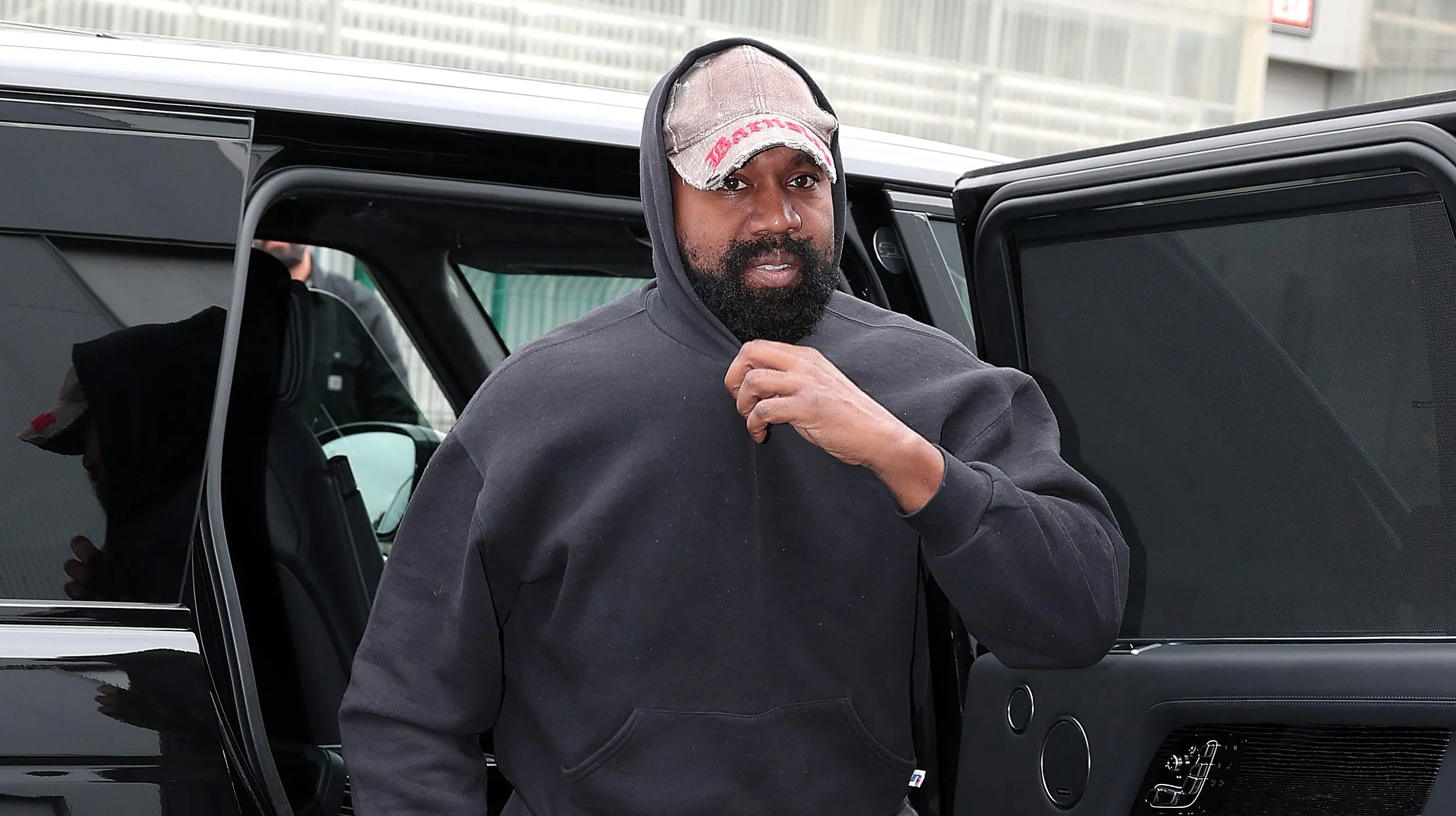 It's no secret that Kanye West has had his fair share of run-ins with the media. His feelings about the paparazzi are notably strong, and they were once again in the spotlight back in January 2022.
At the time, Kanye voiced his concerns about the imbalance in the way paparazzi profit from celebrities without their consent.
He was quoted saying, "Right now y'all get to shoot us without having to pay. I'mma change that." The rapper continued, elucidating his point by stating, "Right now, it's just really one-sided. You guys can follow us, you guys can stand [outside] a hotel at any given time—you don't give us any percentage of what you're making off of us, off of our kids, and I'm gonna change that."
Kanye's sentiments revolve around the belief that he owns his image. Consequently, he feels he deserves a share in any revenue generated from it.
He emphasized the need for a balanced relationship between celebrities and paparazzi, saying, "We all gotta make money together … It can't be a one-sided thing."
The Ongoing Debate
The relationship between celebrities and paparazzi has always been a hot topic. With Saint West's recent act and Kanye's outspoken views, it's evident that the debate isn't going anywhere soon. As the next generation steps into the limelight, only time will tell how these dynamics evolve.
In the meantime, fans and critics alike will be watching closely, and perhaps, some will be hoping that a middle ground can be found where both parties feel respected and valued.