Almost no news story other than the big film releases from studios like Disney and Warner Bros. is dominating the news cycle more so than the protracted defamation lawsuit between Johnny Depp and Amber Heard. Due to Heard's upcoming part in Aquaman and the Lost Kingdom, which will be released next year, this is also connected to the DC Extended Universe.
Even as her legal dispute with her ex-husband became more widely known, Heard frequently expressed her excitement for Mera's return when filming on the sequel to the DCEU's highest-grossing film to date first began. Many fans questioned whether Mera's role would continue to be as significant as it was in the first movie until they heard from numerous Aquaman 2 crew members who defended her inclusion in the film during production.
As President of DC Films, Walter Hamada was present for a three-hour deposition regarding her appearance in the Aquaman sequel, Heard's trial and the DCEU have recently become more intertwined. With regard to her upcoming work with Warner Bros., Heard has now spoken out and made some very serious accusations against the company that created the connected DC franchise.
Amber Heard on Her Reduced Role in Aquaman 2.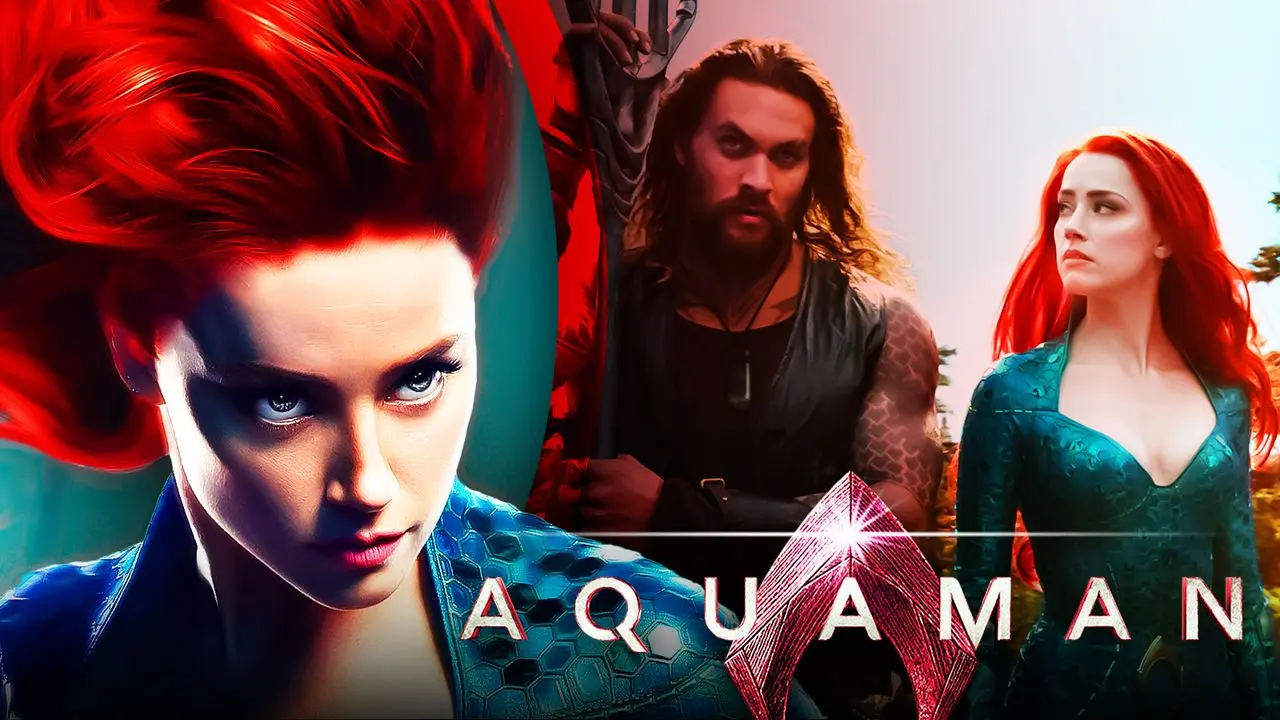 Amber Heard admitted that her role in Aquaman and the Lost Kingdom was lessened from what it once was during the defamation case proceedings between Johnny Depp and Heard, which were broadcast on Sky News and transcribed by user u/BatmanNewsChris on Reddit.
Heard testified during the trial that although she played Mera, it was a "very pared-down version" of the part she was intended to play. She testified in court that she received multiple draughts of the script, many of which gradually cut many of her action sequences, claiming that Warner Bros. didn't want to include her in the movie at all.
Lawyer: "Have you participated in Aquaman 2?"
Heard: "I have. I fought really hard to stay in the movie. They didn't want to include me in the film."
Lawyer: "Were you ultimately able to film in Aquaman 2?"
Heard: "A very pared down version of that role, yes."
Lawyer: "What if anything changed in the script?"
Heard: "I was given a script. Then given new versions of the script that had taken away scenes that had action in it, that depicted my character and another character, without giving spoilers away, two characters fighting with one another. They basically took a bunch out of my role. They just removed a bunch."
Amber's Thoughts on Her Aquaman 2 Role
Just under a year before Heard's next DCEU film, the controversy surrounding Heard grows more problematic as time goes on. This makes the future of the franchise extremely uncomfortable, especially when combined with other significant controversies from Warner Bros., most notably The Flash actor Ezra Miller's own legal issues.
Regardless of the outcome of this case, Heard is adamant that Warner Bros. didn't want her to be a part of Aquaman 2 because of the allegations made against her. She also claims that her role in the film is much smaller than she had anticipated. It's impossible to determine which version of the events is the truth, but given everything that has transpired in the case thus far, Heard faces challenges with this franchise.
As the sequel explores the seven kingdoms of Atlantis, The Direct exclusively revealed that Heard's Mera will spend the majority of this film pregnant with the child she and Arthur Curry will have. Outside of 2019's Gully, Heard is only credited for a role in the DCEU, so she probably wants to make the most of these movies for her own career as she can.
With ten full months until the release of Aquaman 2, this case is certain to dominate the news as observers speculate about Heard's future with the Aquaman series. Even though Depp has his own support from Marvel actor Paul Bettany, she received a lot of encouragement from her coworkers during filming, and her status with Warner Bros. will undoubtedly be a hot topic in the coming weeks and months.
On March 17, 2023, Aquaman and the Lost Kingdom is scheduled to have its theatrical debut.