On Monday, U.S. stocks dropped and the Nasdaq fell by 3% after Apple and other technology shares were dumped by investors. This shattered the confidence in stocks which have supported the long bull market.
The ongoing trade war between the US and China and its conflicting signals have added to caution in the market. The shares of Apple saw a dip in recent weeks when the Wall Street Journal reported about the cut in production of all three models of iPhone launched by the company in September.
Apple's stock dropped by 4% to $185.86 and at present it is further down 19.9% from its record of 3 October closing high in the wake of a disappointing holiday quarter sales forecast and weak outlooks from several suppliers. The technology index of S&P 500 fell by 3.8% and led further sector losses.
Stocks of several market leaders including stocks of 'FANG' also went down. Facebook shares fell by 5.7%, Netflix was down by 5.5%, Alphabet fell by 3.8% and Amazon.com fell by 5.1%.
Kingsview Asset Management's portfolio manager Paul Nolte said,
You're seeing that rotation away from tech. Certainly the indexes are much more growth-oriented because of the sheer size of those companies now, and they dominate the indexes. You're going to have more under performance of the growth names.
The only two sectors that ended in a good territory were the S&P real estate and utilities sector. The Dow Jones Industrial Average was down by 1.56% and the Nasdaq Composite also fell by 3.03%.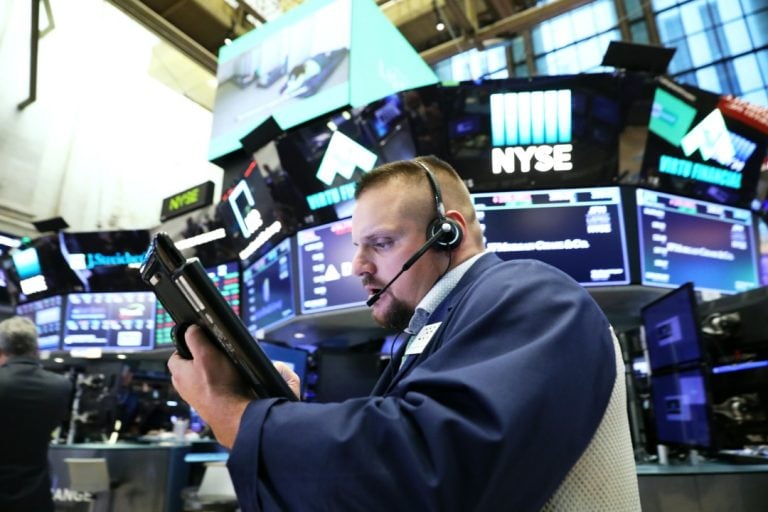 John Williams, the President of New York Federal Reserve, reported that the U.S. central bank is planning for gradual rate-hike and a normal policy stance which might have pressurized stocks.
Mike Pence, US Vice President, said that they are not ready to back down from its trade dispute with China till the time Beijing agrees to their demands, dampening trade optimism fueled by President Trump's comments.
Source: Reuters, Wall Street Reporter