The golf fan who went viral on social media on Sunday at Masters has been identified as a Texas Tech cheerleader from Colorado.
During the dramatic final round of the US Masters between Jon Rahm and Brooks Koepka, coed Aaliyah Kikumoto, 19, was spotted from the 16th tee box by at least one TikTok user.
As Kikumoto and everyone else waited for Patrick Cantlay to take his shot so Rahm and Koepka could continue their fight, the camera lingered on her face long enough for her to go viral.
The TikTok account DoubleBogeys started it all, releasing a brief video of Kikumoto with the caption: 'Somehow I feel in love with someone I only seen for 15 seconds.'
The adolescent appears uncomfortable at first before breaking into a smile as Cantlay continues to line up his drive. The excerpt had 3.4 million views and over 250,000 likes at the time of writing.
The Masters Girl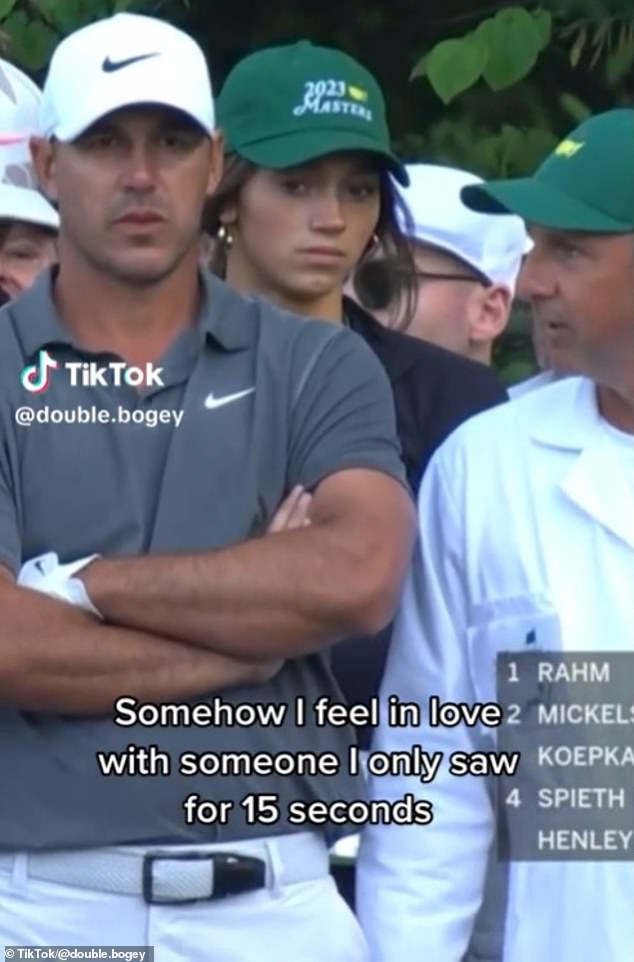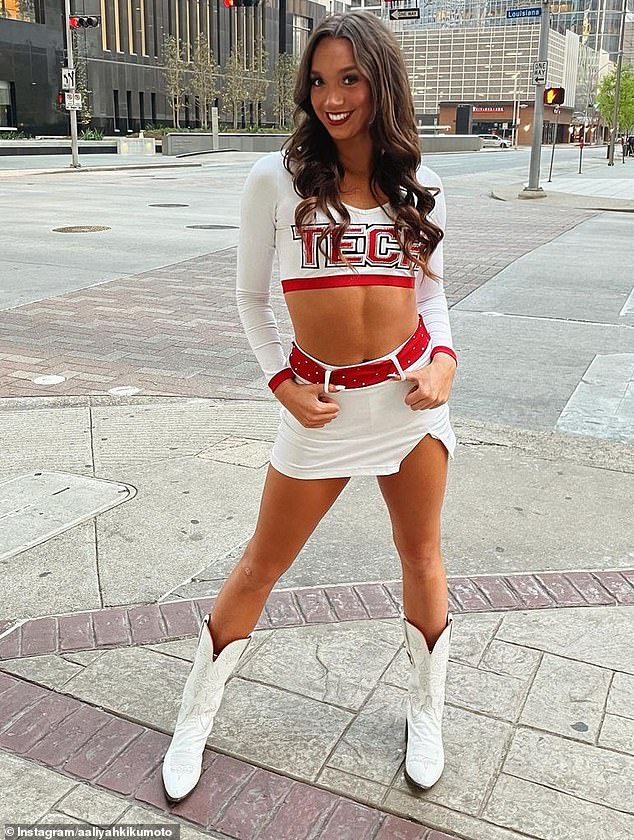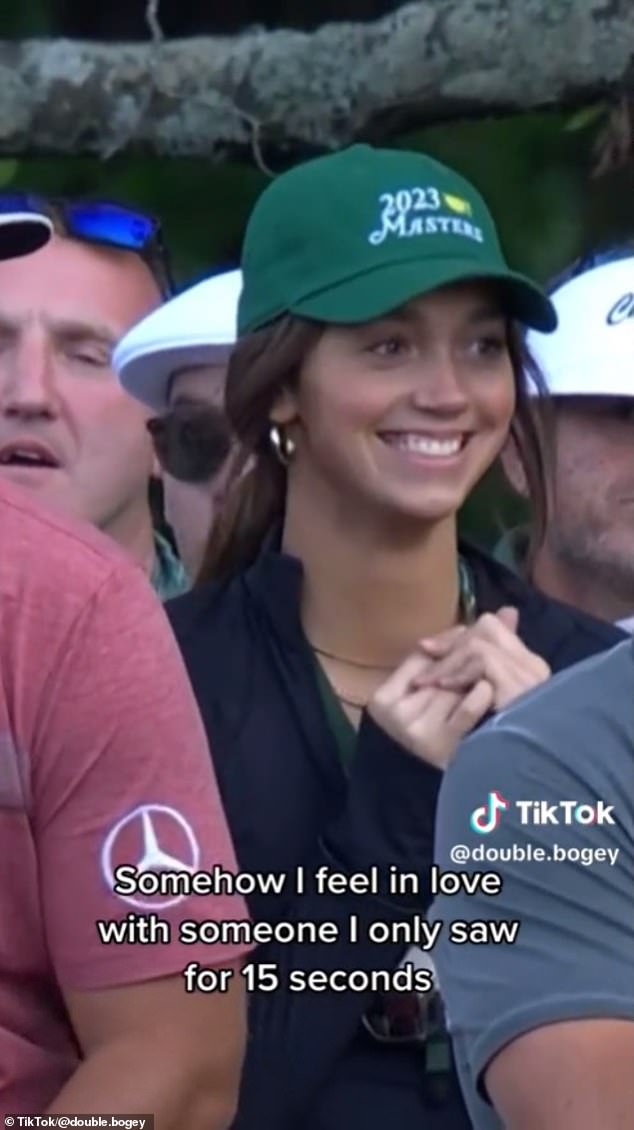 'Legit stated while I was watching live,' she's gonna be the new Ohio state girl,' one user claimed, referring to Ohio State football Catherine Gurd, who went viral earlier this year looking stressed at the College Football Playoff semifinal between Georgia and Ohio State.
'Bro, I thought I was the only one,' said another.
Kikumoto is a Colorado native who graduated from Rock Canyon High School in the suburbs of Denver. She is the youngest of six siblings.
The dancer has been named to Texas Tech's Pom squad for 2022-23. The Texas college student traveled to Augusta with her father, Charles, for the event.
She seemed to be enjoying her new nickname, 'Masters Girl.' Kikumoto responded to Double Bogey's account by saying, 'Thts me.'
Kikumoto posted on Instagram: 'thank you Ho. 16 #themastersgirl #themasters.'
AJ Loveland, Kikumoto's mother, was among those who replied to America's new viral sensation, writing under one of her daughter's posts: 'Yay!! Representing Texas Tech!! TTU Poms, go!!! 'I'm really proud of my husband @CharlesKikumoto and our TTU Poms daughter Aaliyah!!!!'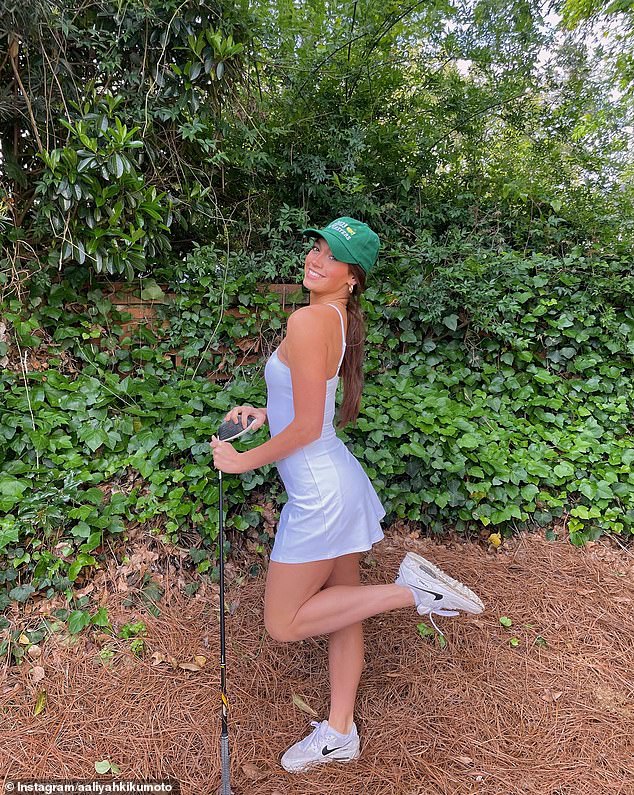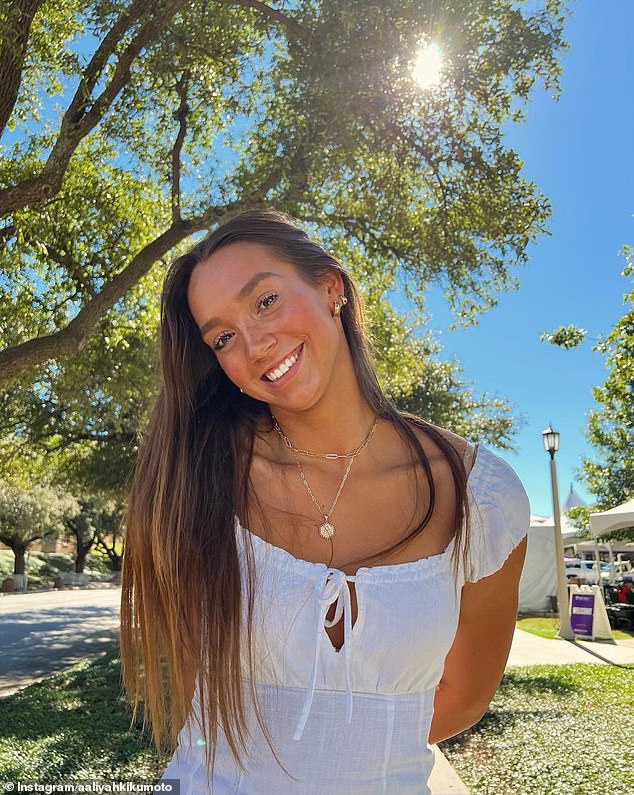 Kikumoto clearly has cheerleading in her blood, as her mother was a dancer for the Denver Nuggets Dancers in the NBA. Loveland is now a children's author and a dancing competition judge.
Her father, Charles, is a Brigham Young University graduate who works for insurance brokerage Moreton & Company in Denver. He formerly served on the finance committee of his native state's Republican Party.
'Yes, I'm spending Easter at the Masters wearing my TTU pom squad cap. Aaliyah, our daughter, wears the green Masters cap and attends Tech. 'Wreck 'em!' he tweeted while donning a Texas Tech cap to support his daughter's school.