Vanessa Bryant – The proud mamma of 4, celebrated her youngest daughter's first birthday. As the little Capri turned 1, Vanessa shared a heartbreaking photo on Instagram for a birthday tribute.
Vanessa, 38, nearly five months after the death of husband Kobe Bryant and daughter Gianna, celebrated posting a loving throwback photo of herself and Kobe cradling their baby girl. Capri's middle name is a namesake for her basketball legend father.
Kobe's widow captioned the post on her private Instagram account –
"Happy 1st Birthday Capri! Mommy, Daddy, Nani, Gigi and BB love you SO much!!! God Bless you sweet princess. ❤️ Capri Kobe Bryant a.k.a. 'Koko-Bean' named after her dearly missed daddy, Kobe Bean Bryant ❤️. We miss you SO much Gigi and Daddy.
Also, a mom to daughters Natalia who is 17, and Bianka turned 3 has decided to block the fan pages on Instagram. She wrote –
Thx so much of all the [love] @nataliabryant and I have unfortunately had to block fan pages because it's been really hard to go online and constantly see pics of our beloved Gigi and Kobe under every single square of our explore pages. Blocking the fan pages has helped change the algorithm.
Vanessa went on posting perfect shots with all the three of her daughters along with the birthday girl smiling in front of her first birthday cake. Capri's cake was shaped like the castle in Tokyo Disneyland! She also shared the memorable story behind the idea of the designed cake. She says-
Happy 1st birthday Capri! We love you so much mamacita. Natalia had the original Disneyland castle, Gianna had the Walt Disney World castle, Bianka had Disney Paris and Capri has the Tokyo Disney Castle cake.
https://www.instagram.com/p/BzgRqUFHZMo/?utm_source=ig_web_copy_link
Kobe and Vanessa completed more than 18 years of marriage when the accident took the life of Kobe and his daughter Gigi. They died on January 26, 2020, when the helicopter (they were riding in) crashed into the hills in the Calabasas, California. Kobe was 41-years-old and Gigi 13-years-old when they died along with several others Gianna's young basketball teammates
The beloved couple welcomed the baby last June and Kobe shared the happy news with us on Instagram-
"We are beyond excited that our baby girl 'Koko' has arrived!! #bryantbunch #4princesses #blessed."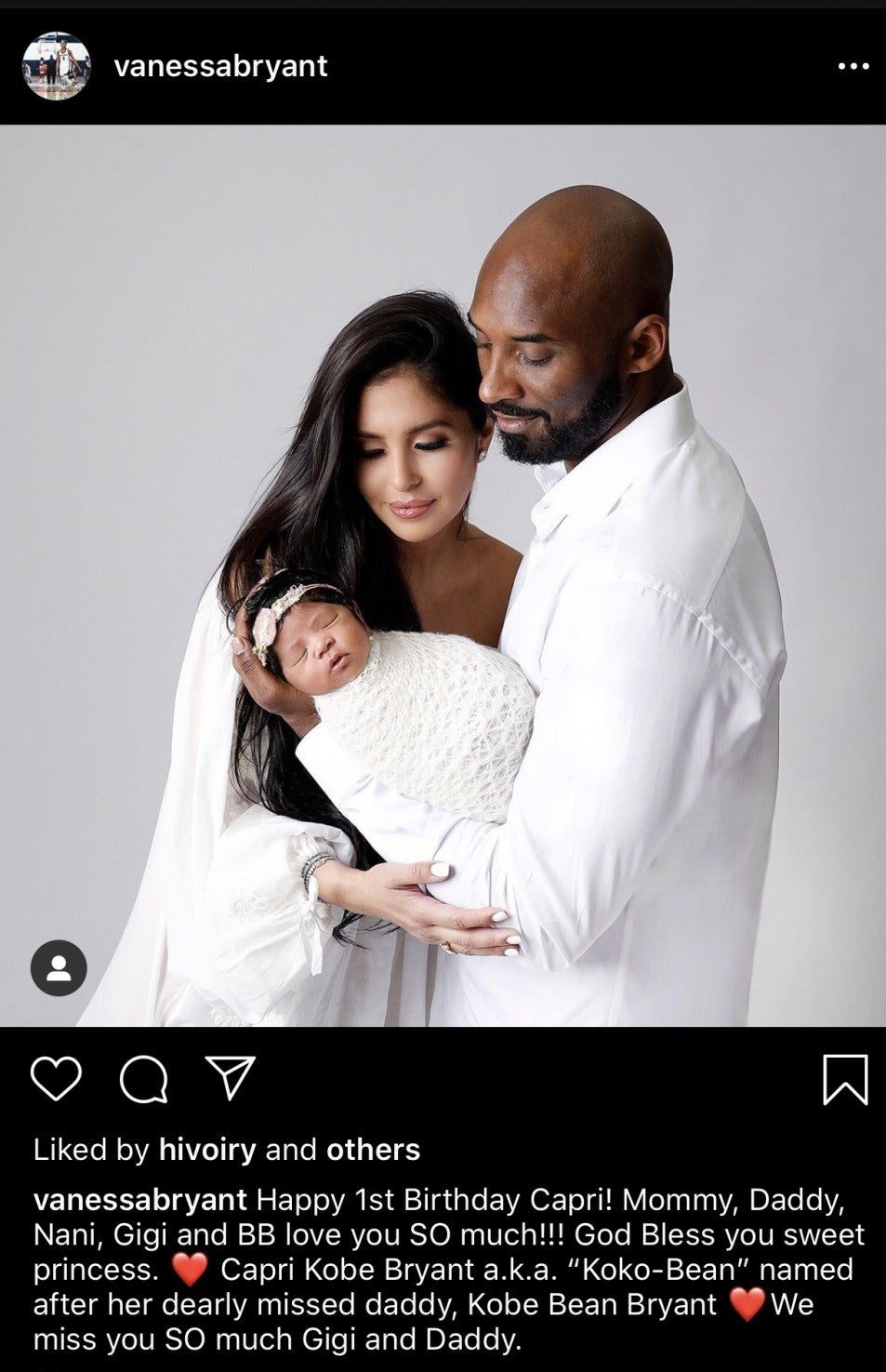 Though I am a Bioinformatician, my inclination towards content writing is never less than it. I relish doing research, reading, and writing. I can easily jot down, not for me but for my readers. And through this, I wish to bring the best of me to my readers.