A Ukrainian mom was burst into tears when she has reunited with her children thanks to the kindness of a complete stranger.
On Saturday, Nataliya Ableyeva took a journey of a lifetime with two stranger kids as she crossed the border from Ukraine to Hungary.
As a Ukrainian man and his two young children were trying to flee the country, border guards stopped them. Because the man was between the ages of 18 and 60, Martial Law dictated that he had to stay. 
Anna Semyuk, 33, travelled from Italy to the Hungarian border to meet their father, who was travelling with their children to get them out of Ukraine.
After weighing their options, this loving dad chose to take a leap of faith. He turned to a complete stranger, Nataliya Ableyeva, and asked her to help – by taking his children across the border to their mother waiting on the other side.
Anna was on her way from Italy to meet them and take them to safety, the father had said, before giving Nataliya the mother's mobile number and saying goodbye to his children, wrapped up against the cold in thick jackets and hats.
It was a massive responsibility to take on, especially for a stranger, but Nataliya Ableyeva understood all too well the tough decisions every Ukrainian is having to make right now.
Nataliya, 58, said: "The border guards would not let him pass. Ukraine has banned all Ukrainian men between the ages of 18 and 60 from leaving, so they can fight for their country.
"Their father simply handed over the two kids to me, and trusted me, giving me their passports to bring them over."
Even though Nataliya doesn't have young children herself, she is a mom to two adults. She wanted to seek refuge with them, but since one is a police officer and the other is a nurse, they can't leave. So, instead, Nataliya made the tough decision to cross the border alone… or so she thought.
Instead, she chose to take this stranger's kids with her and together they crossed the border.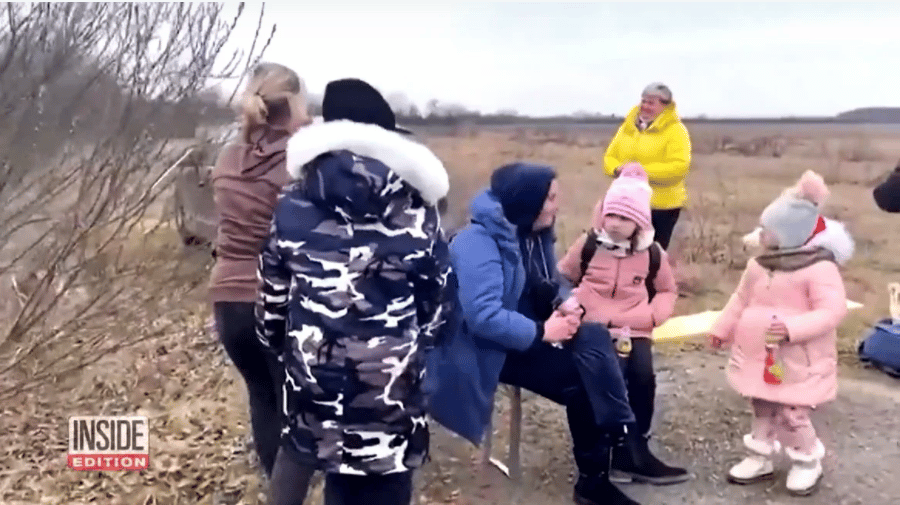 Their journey from Ukraine to the tents set up for refugees just on the other side of the Hungarian border was long, but once they made it, the children didn't have to wait long to finally be reunited with their mom, Anna Semyuk.
The three of them were sitting on a bench when the son got a call from her — Anna wanted to let them know that she was almost there. This joyous news immediately prompted the little boy to cry.
When Anna officially arrived, she hugged her son and went to her daughter, lying exhausted in the back of a car and wrapped in a pink blanket. But she also took the time to do the same to Nataliya, the person responsible for making this moment possible.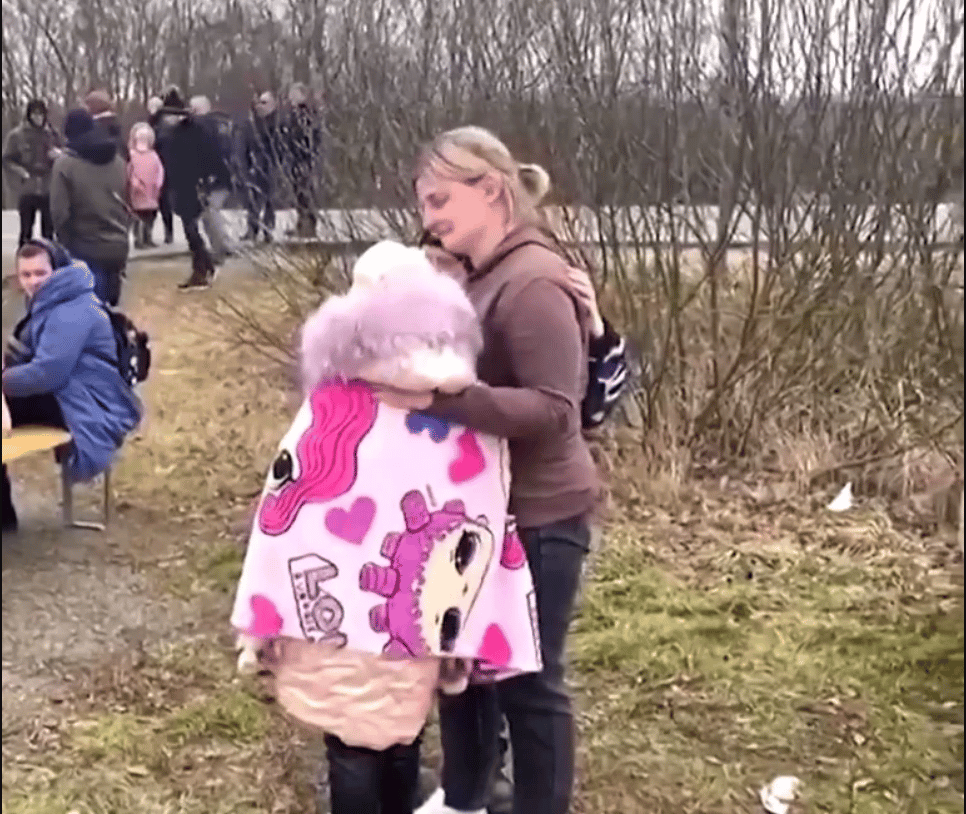 She thanked Nataliya and the two of them cried together as they embraced for several minutes.
Anna shared that she hoped that she, too, would be reunited with her own children soon.
Anna said: "All I can say to my kids now, is that everything will be alright. In one or two weeks, and we will go home."
Watch this tear-jerking reunion below.
The video has gone viral on social media. And people from around the world were touched by the gestures of kindness that people are showing even in difficult circumstances.