Back in the vibrant era of the mid-2000s, television audiences everywhere were treated to a fresh and standout series named Ugly Betty. This feel-good dramedy skillfully peeled back the glamorous layers of the fast-paced fashion world and revealed its heart, soul, and sometimes comical underbelly. It wasn't just the storyline, which was both eccentric and amusing, or the comical trials and tribulations of its lead character, who often felt like a fish out of water in the glitzy world of fashion.
What truly set the series apart and endeared it to fans worldwide was its stellar ensemble cast. Each actor brought a unique charm, depth, and authenticity to the colorful world of Mode Magazine. So, let's take a journey back in time and reacquaint ourselves with the principal cast members whose performances transformed Ugly Betty into an iconic piece of television history.
America Ferrera as Betty Suarez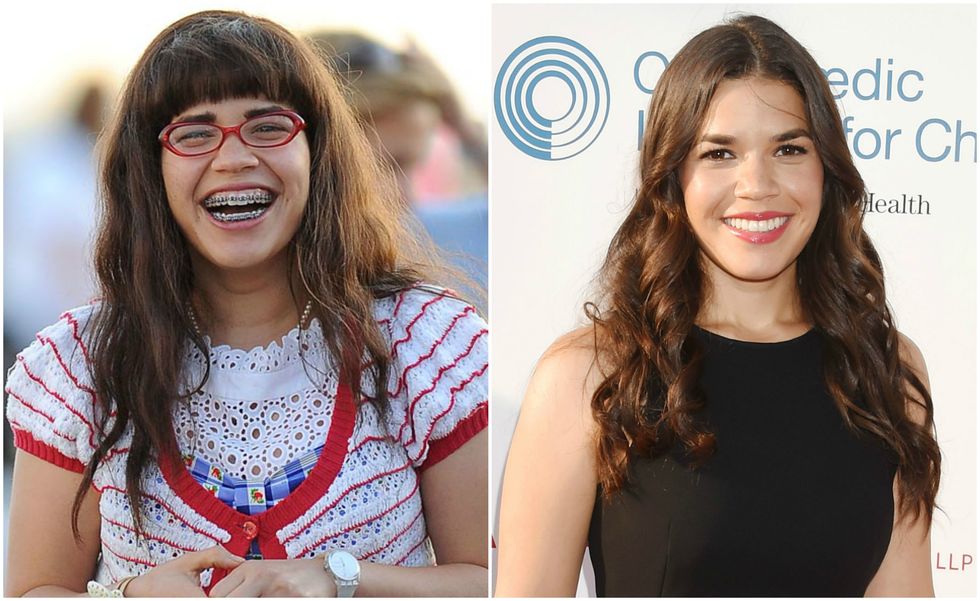 America Ferrera, a talented actress, took on the iconic role of Betty Suarez in the hit series Ugly Betty. Betty is a bright-eyed young woman whose dreams are far grander than what her thick-rimmed glasses and often mismatched outfits might suggest. Thanks to Ferrera's heartfelt and convincing portrayal of this memorable character, she was recognized and celebrated in the entertainment industry. Her outstanding work on the show led to her receiving a prestigious Emmy Award, a Golden Globe, and a Screen Actors Guild (SAG) Award.
But Ferrera's skills are not limited to just this role. She has demonstrated her acting range in a variety of films. For instance, she delivered a standout performance in Real Women Have Curves, a poignant film that delves into the complexities of body image and self-acceptance. Additionally, Ferrera lent her voice to the animated adventure series How to Train Your Dragon, captivating audiences of all ages.
Beyond her achievements in the realm of acting, Ferrera is also known for her passionate advocacy. She is a strong voice for women's rights and has consistently pushed for greater diversity in the entertainment world. Whether on-screen or off, America Ferrera has left an indelible mark on the industry and continues to inspire many with her dedication and talent.
Eric Mabius as Daniel Meade

Eric Mabius is best known for his portrayal of Daniel Meade, the suave but sometimes befuddled editor-in-chief of the fictional Mode Magazine. In this role, Mabius was able to skillfully navigate the complexities of a character who, on the surface, seemed like a playboy, but underneath, had a genuine and caring heart. His on-screen partnership with Ferrera, who played the titular Betty, was both captivating and touching. Their combined performances created a pair that audiences loved to watch and root for.
Since his stint on the show, Eric hasn't been a stranger to our screens. He has continued to showcase his versatile acting skills in a variety of TV series and films. Among his most notable roles, Mabius made a significant mark in the popular Resident Evil movie series. Additionally, fans have come to adore him in the hit Hallmark series Signed, Sealed, Delivered, proving his ability to shine in diverse roles and genres.
Vanessa Williams as Wilhelmina Slater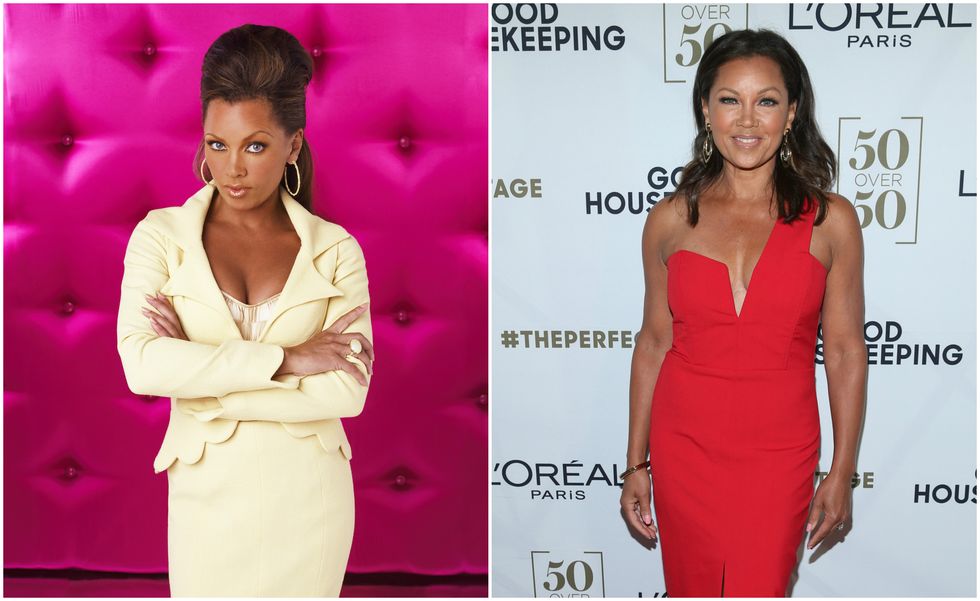 The incredibly gifted Vanessa Williams has once again made a mark on our screens, this time as the clever and manipulative Wilhelmina Slater. This role showcased her unique ability to breathe life, depth, and a dash of sassy flair into a character that, while many viewers loved to despise, they couldn't help but be captivated by. Vanessa's career is nothing short of impressive, with an array of accomplishments that extend far beyond the realms of television.
From belting out chart-topping pop hits to mesmerizing audiences on the Broadway stage, she has consistently demonstrated her unparalleled versatility. Furthermore, her captivating performances in renowned TV shows such as Desperate Housewives and The Good Wife only cement her status as an enduring icon in the world of entertainment. This woman's sheer talent and varied resume ensure she remains an influential figure, always shining brightly in the ever-changing entertainment industry.
Ana Ortiz as Hilda Suarez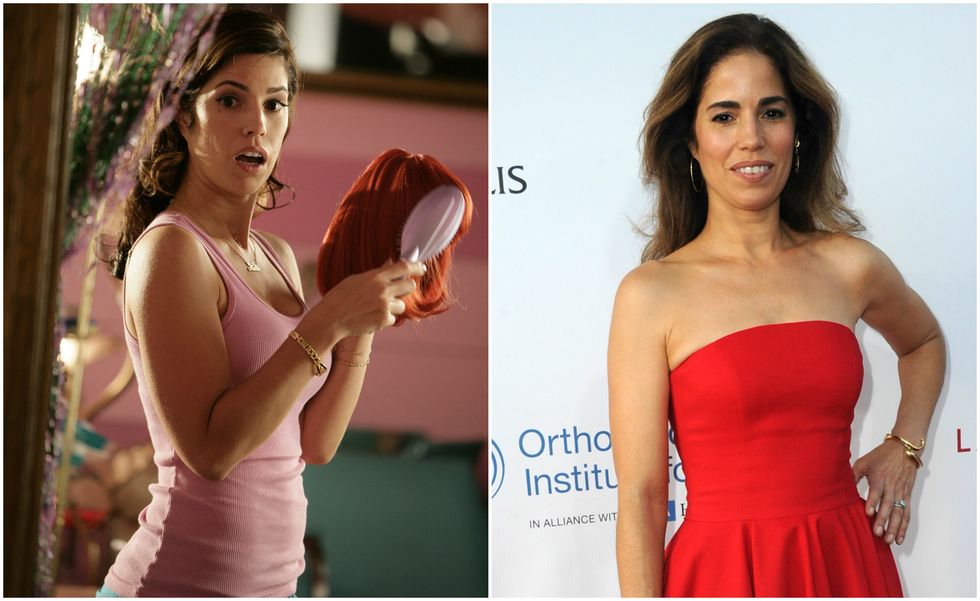 Ana Ortiz, well-known for her iconic role as Hilda, Betty's fiercely loyal and often feisty sister, was a standout on the popular TV series. With her authentic portrayal, Ortiz masterfully blended emotional depth with bursts of humor, effortlessly serving as both the heart and comic anchor of the show. Her character's dynamics often underscored the importance of family ties, especially when navigating through the ups and downs of personal and professional life.
Many viewers felt a deep connection to Ortiz's Hilda, seeing in her the embodiment of familial bonds that withstand turmoil. After her memorable stint on Ugly Betty, Ana continued to showcase her acting prowess. She embraced a range of characters in shows like Devious Maids and Whiskey Cavalier, further cementing her reputation as a versatile actress capable of delving into a myriad of roles.
Tony Plana as Ignacio Suarez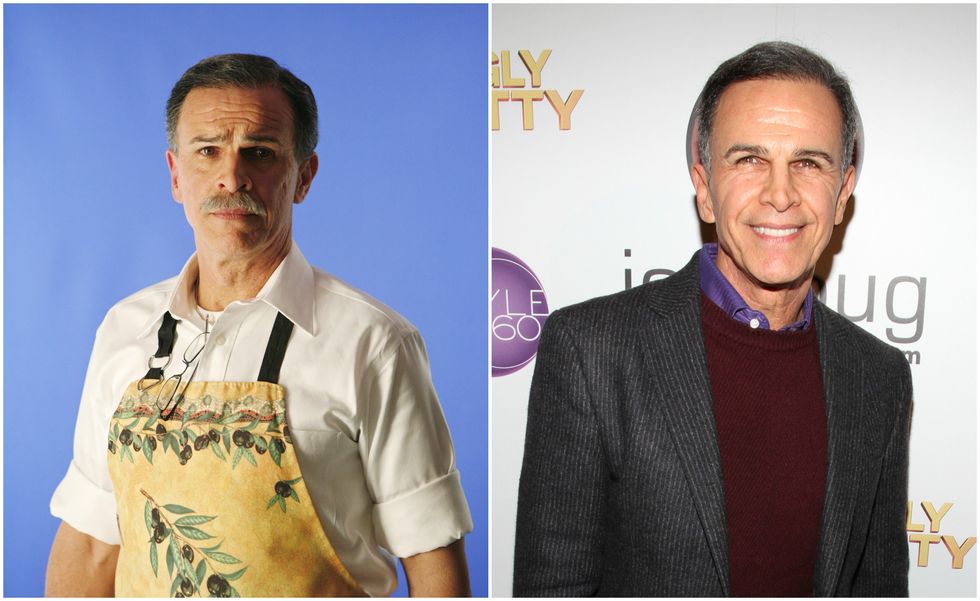 Tony Plana, widely known as the loving patriarch of the Suarez family, gracefully embodied the character of Ignacio. In his portrayal, he didn't just act – he added a touch of tenderness, representing the steadfast backbone of the Suarez household. With a rich tapestry of roles behind him, Plana's versatile acting career spans a variety of genres and platforms. From his memorable role in the film Three Amigos! to his compelling presence in the TV series Mayans M.C., he has consistently showcased his seasoned acting chops.
But Plana's influence isn't just limited to the big and small screens. Off the sets, he is a revered figure in the acting community. Over the years, he has dedicated significant time and energy into mentoring and providing training for the next generation of actors, ensuring that his legacy extends far beyond his own performances.
The television show Ugly Betty was truly a gem, not only because of its leading lady but also due to the rich tapestry of characters that brought it to life. Each individual in this ensemble added depth, painting a vivid picture of connections, challenges, friendships, and even unexpected romances. If you recall our last in-depth exploration, we had touched upon some of the key players in the show. This time around, we'll shine a light on five more main cast members. Each of them, with their unique contributions, was instrumental in shaping Ugly Betty into the iconic series we fondly remember today.
Becki Newton as Amanda Tanen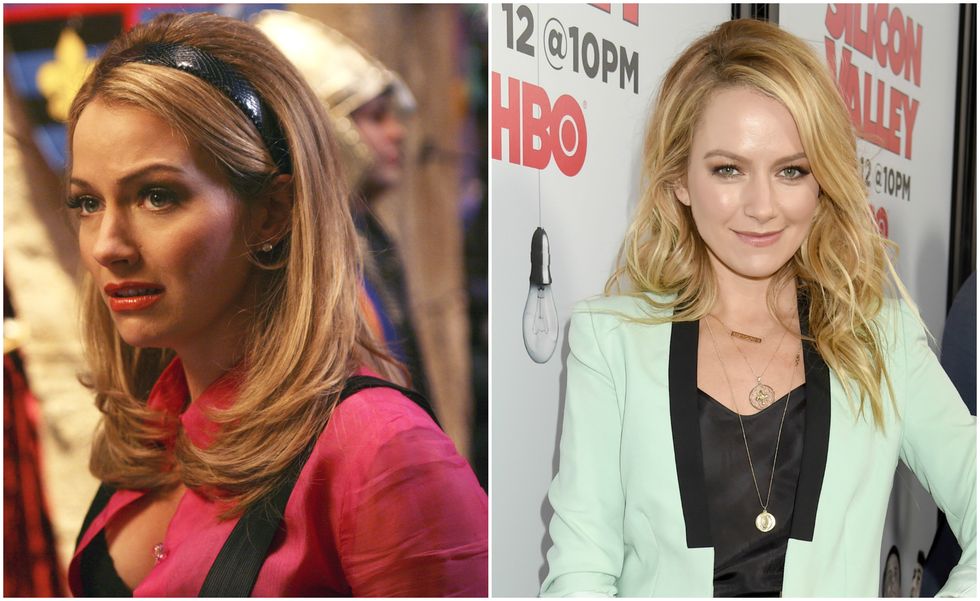 Becki Newton, known for her standout role as Amanda Tanen in the hit show Ugly Betty, truly embodied what it means to play the perfect frenemy on screen. With her flashy style, self-centered nature, and countless comical moments, Amanda was a character many loved to watch. Initially introduced as a somewhat superficial receptionist, Amanda's transformation into a figure with genuine depth and vulnerability was nothing short of remarkable.
This evolution provided a platform for Newton to truly demonstrate the extent of her acting abilities. Following her memorable stint on Ugly Betty, Becki further showcased her acting range by taking on roles in popular series such as How I Met Your Mother and Divorce. These performances further cemented her reputation in the entertainment industry as a versatile and talented actress.
Michael Urie as Marc St. James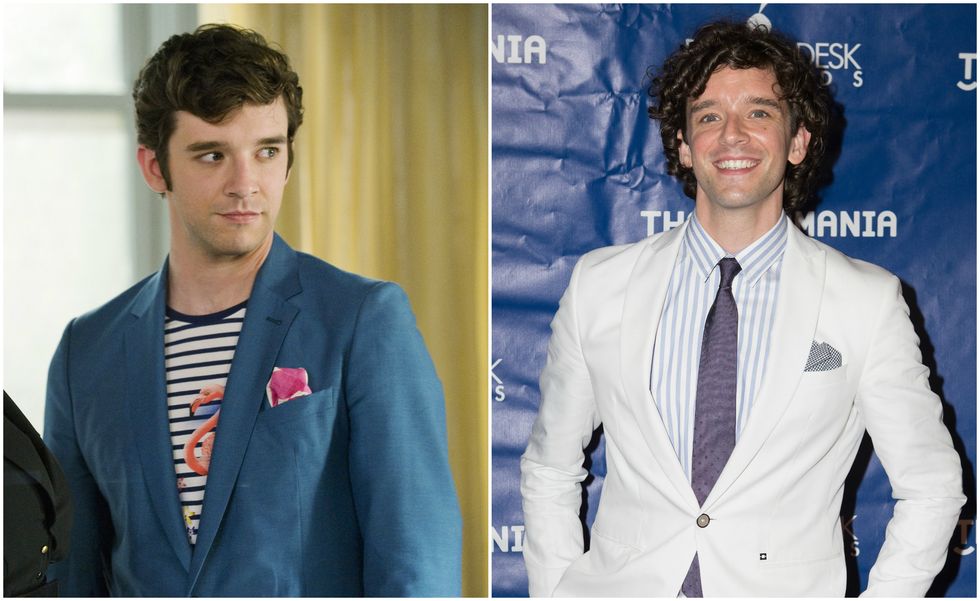 In the world of entertainment, it's rare to find characters that truly stick with the audience, and even rarer to find actors who breathe life into them so convincingly. Such is the case with the unforgettable character of Marc St. James, the unwavering and devoted assistant to Wilhelmina. Portrayed by the incredibly talented Michael Urie, Marc's character was adorned with a razor-sharp wit, a quality that made him stand out on screen. His dynamic with Amanda was especially noteworthy, as the two came together to create one of the most humorous and delightful partnerships in the show. Their antics and banter became a staple for viewers, adding layers of comedy and depth to the narrative.
Beyond his role as Marc, Michael Urie has proven himself as a versatile actor in the entertainment world. He has been spotted in popular shows like Younger, showcasing his range as an actor. Furthermore, his performance in the one-man Broadway extravaganza, Buyer & Cellar, was met with applause and acclaim, further solidifying his status as a top-tier performer in the industry.
Judith Light as Claire Meade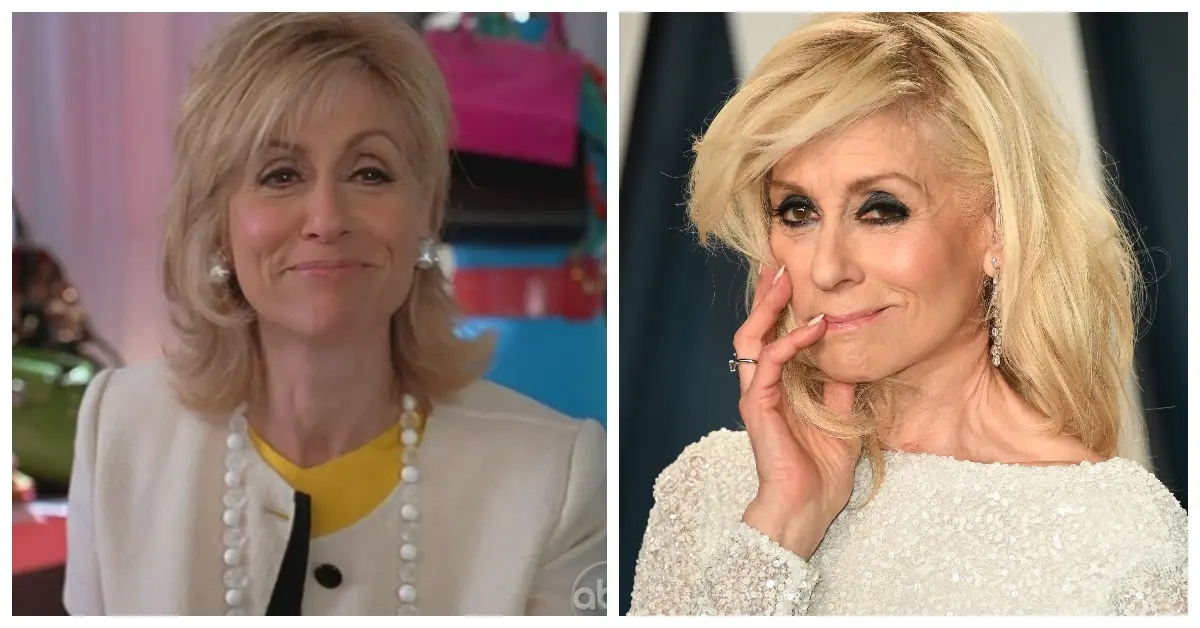 In the glitzy world of entertainment, the character of the glamorous yet troubled Claire Meade stands out, thanks to the unparalleled talent of Judith Light. Taking on the role of the Meade family's matriarch, Claire's storyline delves deep into themes of redemption and self-discovery. Her character's complexities and the emotional depth she brings to it make for a truly touching and powerful narrative.
Judith Light, no stranger to the limelight, is a seasoned actress who has dazzled audiences with her memorable performances over the years. She has received considerable praise and numerous accolades for her standout roles in popular series like Transparent and the timeless classic, Who's the Boss?. With a career that spans decades, Judith continues to prove her mettle as one of the industry's most versatile and talented actresses.
Mark Indelicato as Justin Suarez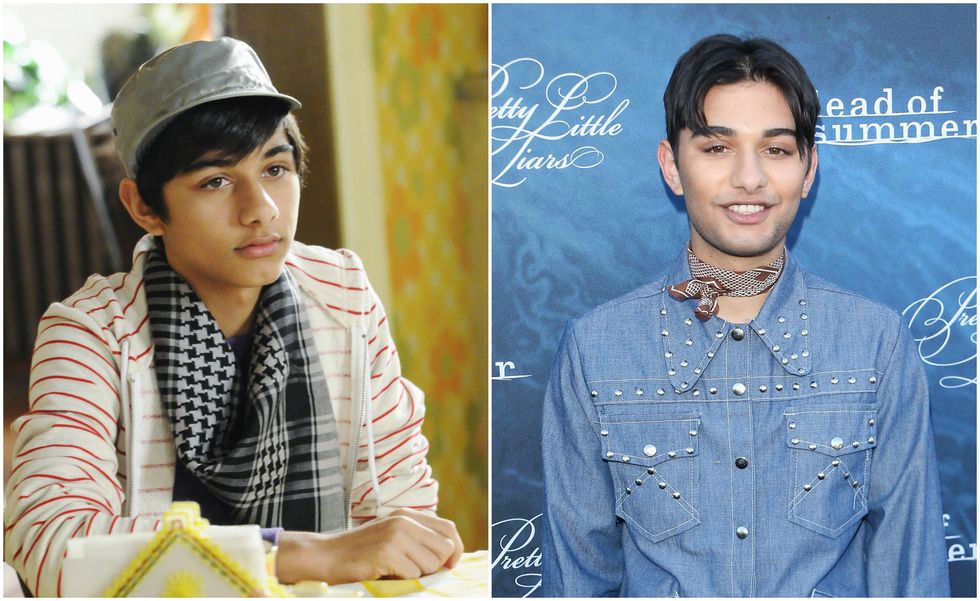 Justin Suarez isn't just another character on the hit show; he's the fashion-forward, vibrant nephew of Betty, brought to life with genuine emotion and flair by the talented Mark Indelicato. Throughout the series, viewers watched as Justin experienced the highs and lows of growing up, with his coming-of-age journey and heartfelt coming-out story striking a chord with many. These powerful storylines made a deep impression, creating a resonance with audiences who could relate or empathize.
Since his memorable stint on Ugly Betty, Indelicato hasn't slowed down. He has embraced various roles across multiple productions, showcasing his versatility and range. More than just an actor, he remains a passionate voice and advocate for LGBTQ+ representation in the entertainment world, ensuring that such stories continue to be told with authenticity and respect.
Ashley Jensen as Christina McKinney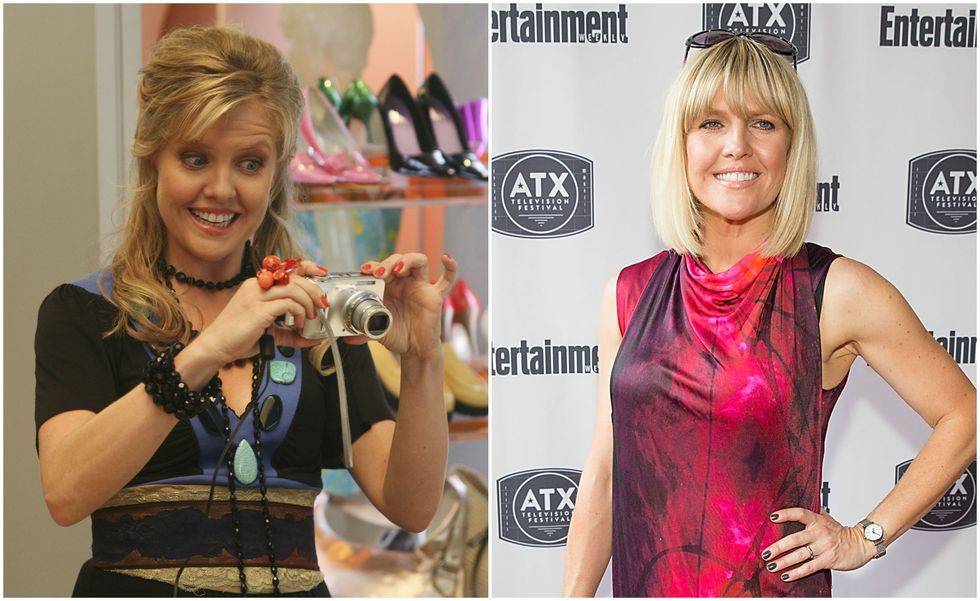 Christina McKinney, a delightful Scottish seamstress, played a pivotal role in the iconic series. As Betty's closest ally and confidante, she was brought to life by the incredibly gifted Ashley Jensen. Christina was not just a mere character; she was the heart and soul of the series. She sprinkled warmth and humor in every scene, acting not only as Betty's steadfast friend but also as her moral compass, guiding her through the ups and downs of the fashion world. The ever-so-talented Ashley Jensen didn't stop there.
After her remarkable stint in Ugly Betty, she graced our screens in other hit series. Fans have been enthralled by her performances in shows like Extras and the captivating mystery series Agatha Raisin. These roles have undoubtedly cemented her place in the industry and showcased the vast range and versatility she possesses as an actress.
Teamwork Makes the Dream Work
In any successful television series, it's not just the main characters who stand in the spotlight and take all the credit. The true essence and depth of a show come from its ensemble – the broader group of characters that provide the richness and layers needed for a compelling narrative. This was beautifully showcased in the popular series Ugly Betty. Every actor, whether they had a starring role or a fleeting moment on screen, brought their A-game, infusing the story with passion, emotion, and intricate details. Their collective performance made the fictional universe of Mode Magazine burst to life, brimming with the same energy and vibrancy as the magazine's glossy pages.
Ugly Betty was not just a show; it was a mosaic of personalities, each with their distinctive touch. From the leads to the minor roles, every character added a unique shade, creating a masterpiece of storytelling. Their combined endeavors shaped the show into more than just entertainment; it became a heartwarming tale that resonated with its viewers. The series was not just about the high-fashion world of Mode Magazine, but was a testament to the beauty of diversity, the importance of acceptance, and the journey of self-discovery and personal growth. Every episode was a fresh reminder of the talent behind the cast, making the series not only unforgettable but also a beloved classic in the annals of television.