Placed between two exciting cards of UFC 242 and UFC 244, the sheer magic of Whittaker vs Adesanya seems a little underpromoted by UFC. The event seems a little lost in the shuffle but do not, for a moment, assume that this is a lackluster card! The main event of UFC 243 has the potential to become the fight of the year!
Let us take a closer look at the fight between Robert Whittaker and Israel Adesanya, as well as the overall UFC 243 card.
Adesanya wins this weekend for me. His arsenal is endless, height and reach advantage, moves better than bobby. (Also Imo Romero won that second fight) Whittaker has seen his best. 😶

— Thomas Farley (@ThomasDFarley) October 1, 2019
Complete Fight Card for UFC 243 Whittaker vs Adesanya
First, let us take a closer look at the UFC 243 fight card. There are two phases to it – the preliminary card and the main card – and the final two matches are the co-main event and the main event.
Complete Card
Tai Tuivasa vs. Serghei Spivac
Luke Jumeau vs. Dhiego Lima
Nadia Kassem vs. Ji Yeon Kim
Megan Anderson vs. Zarah Fairn Dos Santos
Justin Tafa vs. Yorgan De Castro
Jake Matthews vs. Rostam Akman
Callan Potter vs. Maki Pitolo
Khalid Taha vs. Bruno Gustavo Aparecido Da Silva
Brad Riddell vs. Jamie Mullarkey
Main Event
Al Iaquinta vs Dan Hooker (Co-Main Event)
Whittaker gonna whoop Adesanya and show him the levels, wouldn't be surprised if he tries to take him down and make it dirty in the clinch, Whittaker is so good at that range

— Save the Kids! (@zahidahmed1998) October 1, 2019
Who Wins Robert Whittaker vs Israel Adesanya?
The card is quite interesting, particularly the main event and the co-main event, but the biggest question heading into UFC 243 is the outcome of Whittaker vs Adesanya – a fight between two very talented fighters, both currently holding the UFC Middleweight Championship (Adesanya being the interim champ), only one man would walk out as the unified champion. Currently, if you go by the betting odds, the odds are evenly split evenly but hometown advantage is likely to help Whittaker.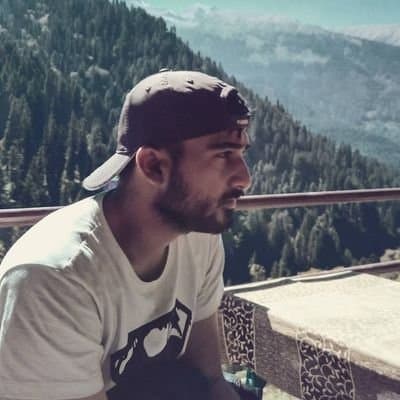 A journalist passionate about entertainment, pop culture, anime, gaming, and celebrity news: with years of experience in writing and reporting, I love to delve deep into the latest trends, information, and controversies surrounding entertainment and celebrity culture. Whether you're a die-hard gamer, an anime fanatic, or love to keep up with the latest celebrity news, I've got you covered.