Adam Clayton, the U2 bassist, has recently given one of the people of BBC media outlet, a tour of "the barricage," which is a 29-meter long, two-sided LCD screen which the band climbs every single night for their Experience and Innocence tour.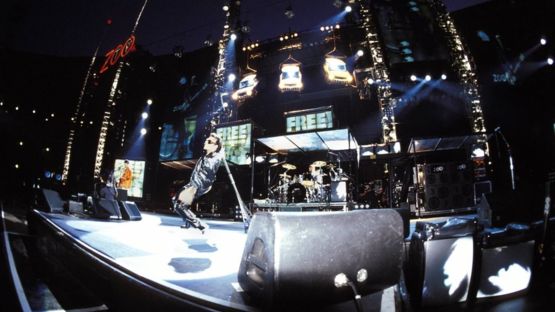 The walkway of Barricage spans the complete length of the Ziggo Dome in Amsterdam that links the main stage and a circular, smaller platform present at the far end of the arena.
Clayton jokingly said that "It's a very expensive way of getting from the big stage to this little one down here." But truthfully it is much more than that, the screens are seen rising and falling throughout the entire show, and in the meantime, they transmit live footage, political slogans along with colorful animations.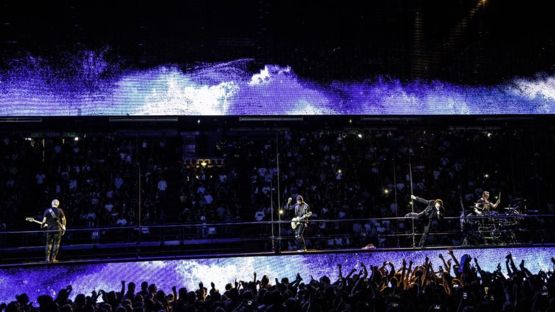 The screen can become transparent at a flick of a switch, and due to this technology the entire band of U2 can appear and disappear behind the screen, and they can also tussle with the images around them.
"It is fantastic to shrink the venue and make it disappear," Bono said, and he barreled around dangerously ignoring his safety around the 89-ton building every night.
"When you get in touch with a group of 20,000 people, this is a very touching thing."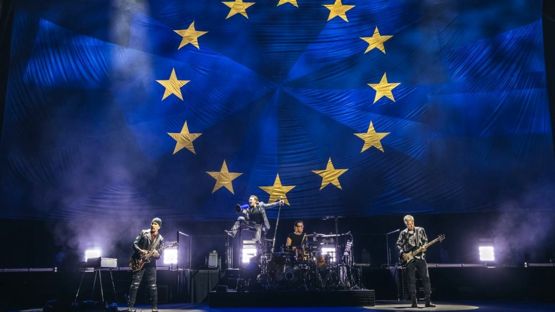 Since the 1992 TV tour, U2 has been promoting the development of concert technology. This is a comprehensive blitz, combining 32 video screens, live satellite feeds and floating Trabant, full of the carnival. Satire and satirical carnival.
The subsequent PopMart Tour was famous for a large rotating lemon, while the 2009 360° tour featured a $30 million (£23 million) custom steel "paw." But the goal is always the same.
"When we played club performances around M1, what was the fastest route to get close to the audience?" Bono explained.
"Now we use a lot of technology to achieve this goal. But the same idea is: 'Does anyone in this show have a bad position? Well, we will camp there.'"