Is there a dog who doesn't like the game of fetch?
Dogs love to play with you. You throw a ball and they will fetch it for you again and again. The game of fetch is loved by all dogs but it looks like this golden retriever is fond of the game more than anyone else.
Meet Stella who loves the game of 'Go Fetch'  and she will bring anything that is lying randomly on the floor.
This is Stella. The dog, who is obsessed with playing fetch.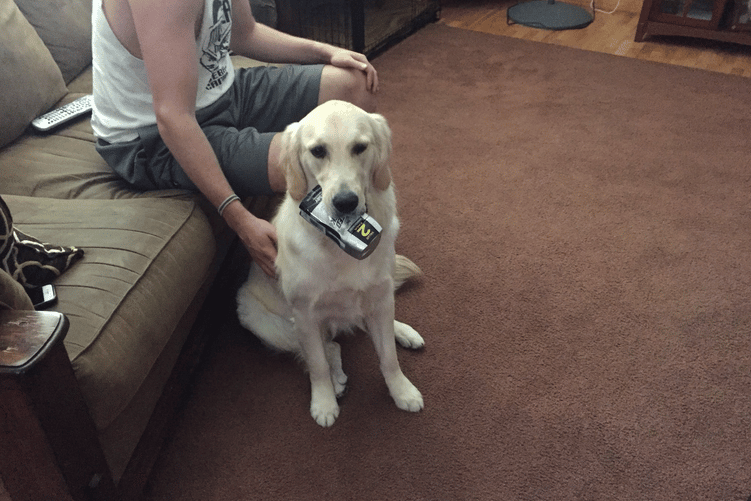 According to Stella owner, she is an attention seeker and will do whatever she can to get it from you.
Travis says it all.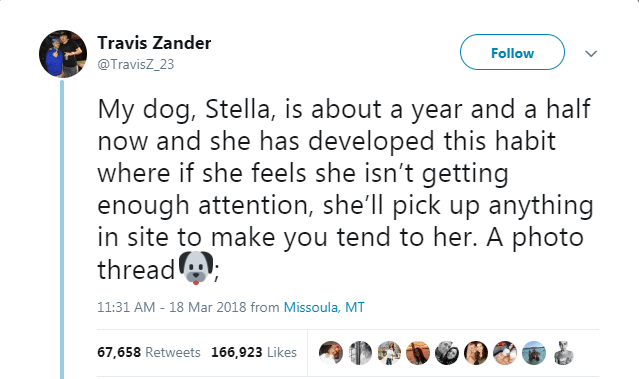 From energy drink bottles to glasses, nothing is safe.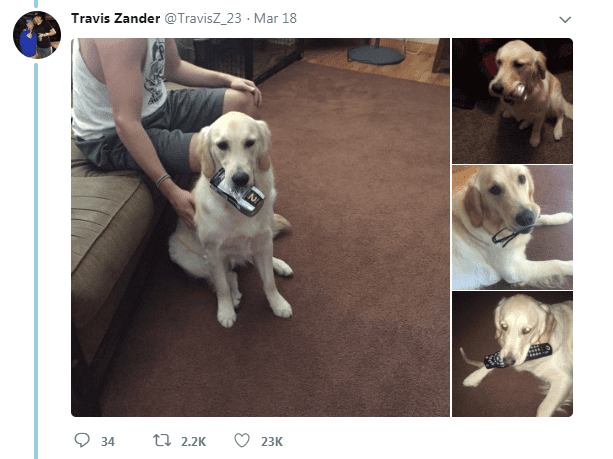 Here she is, really chewing on that can.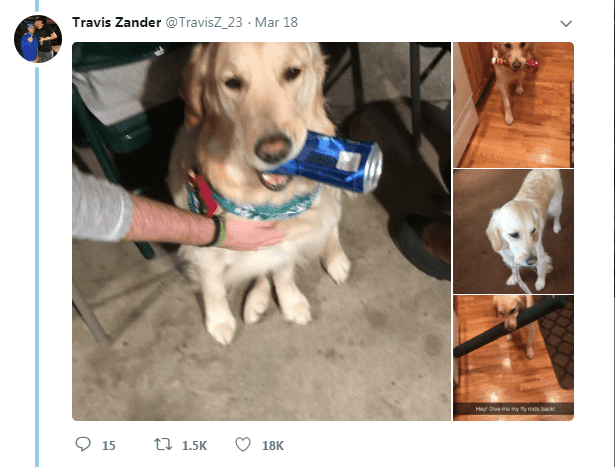 It seems she is a big fan of Gatorade.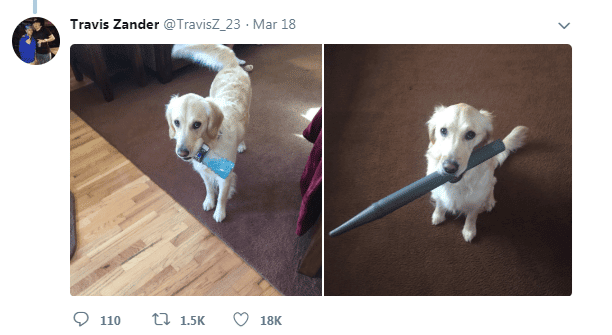 But how can you be mad when looking at that face?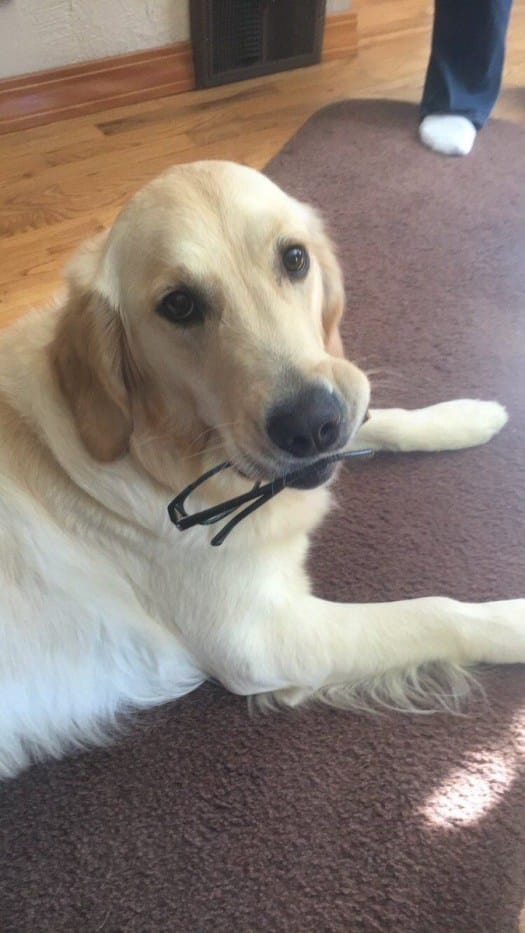 It would have been a bloody massacre if she squeezed it a tiny bit harder.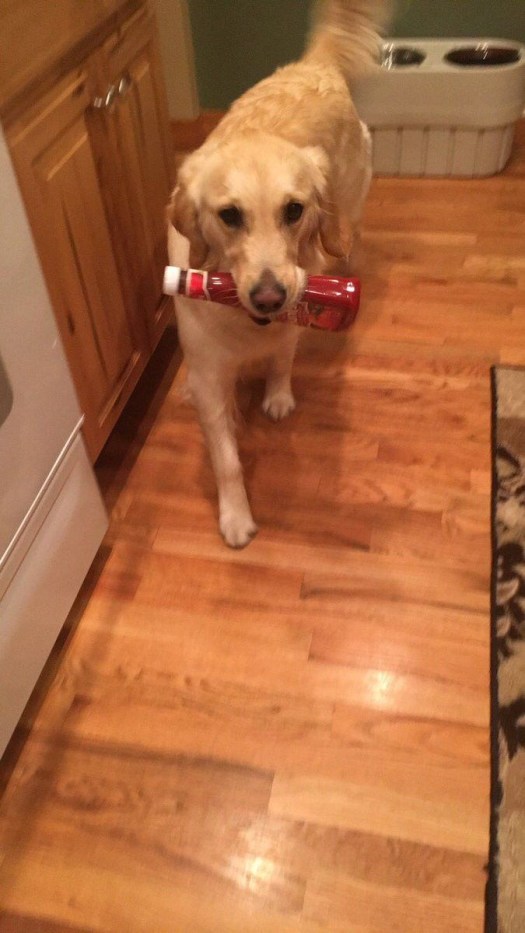 Now, isn't she just magnificent?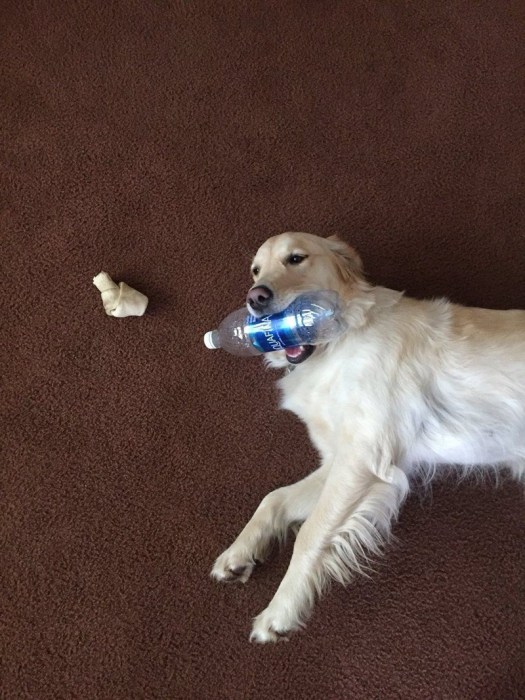 Her eyes say it all.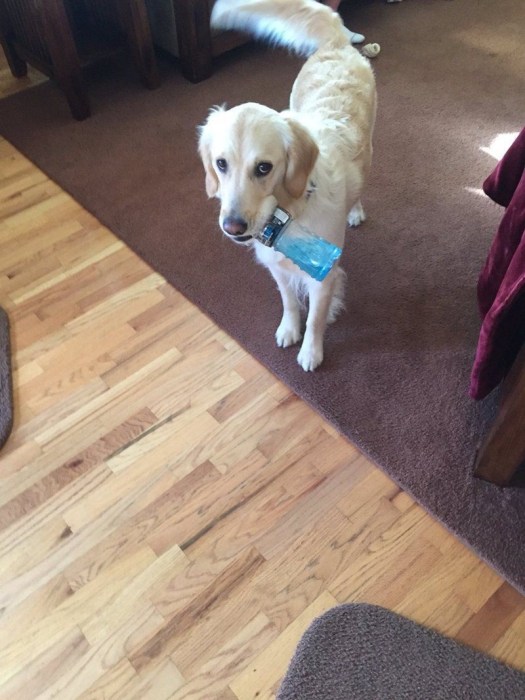 I have no idea what that thing is.