The year 2008 saw the immense popularity of the Twilight series, and suddenly, Stephenie Meyer's captivating novels were on everyone's bookshelves and talk of the town. These best-selling books didn't just gain a massive readership; they also transformed into a cultural tidal wave, leaving a mark on readers and movie-goers alike. Everyone became enthralled by the mesmerizing world Meyer created, full of vampires, love, and intrigue. But what happened to the talented actors and actresses who brought these stories to life on the big screen? Let's embark on a journey and catch up with the star-studded cast to discover where the magical twilight hours took them in their careers and personal lives.
Kristen Stewart: From Bella Swan to Hollywood Royalty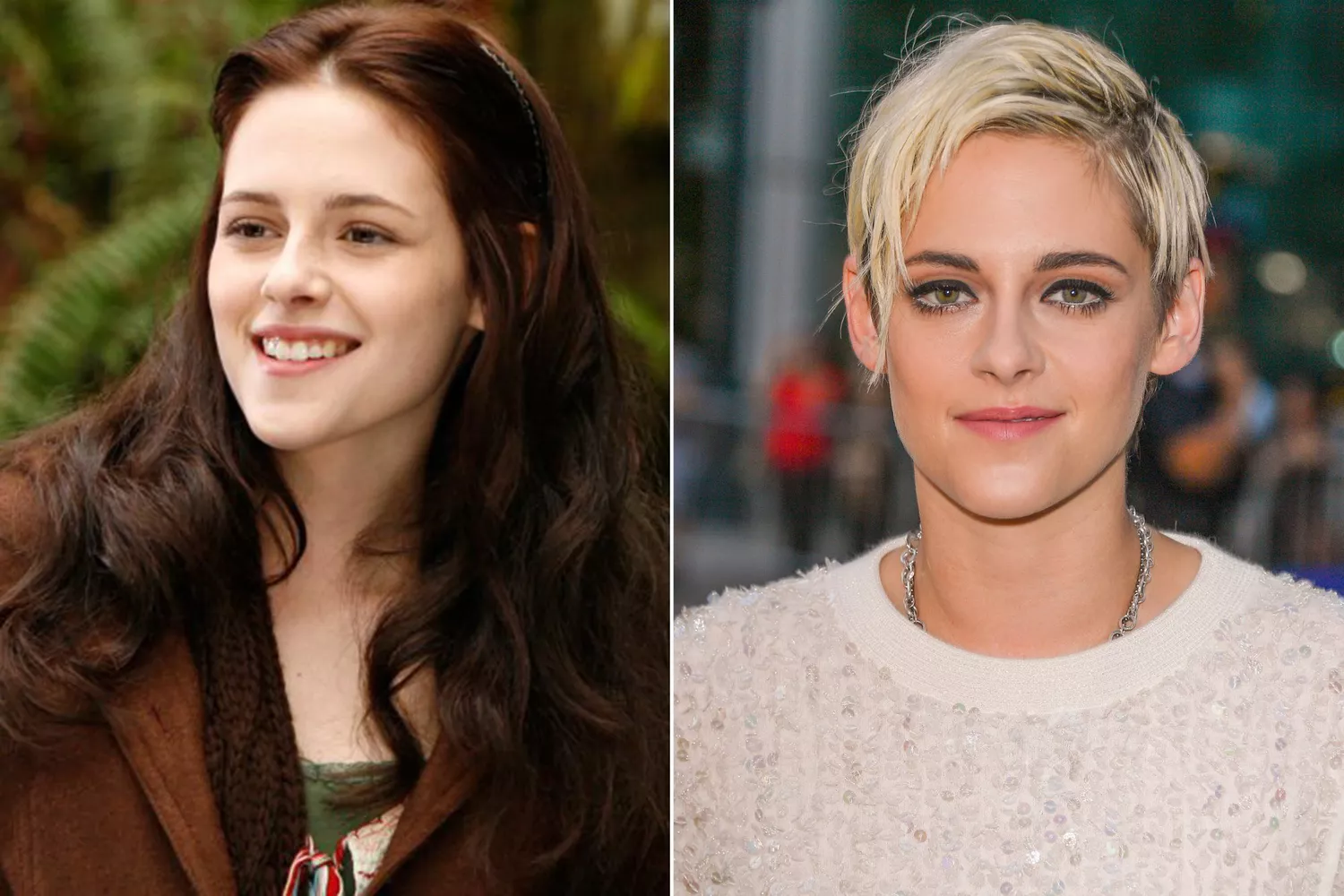 Kristen Stewart is best known for her strong role as Bella Swan. But did you know she began her journey in Hollywood when she was younger, playing Jodie Foster's daughter in the movie Panic Room? Over the years, Kristen has been recognized for her incredible talent in acting. She won a special award called the César Award for her role in Clouds of Sils Maria. She also got a lot of attention and praise for acting as Princess Diana in the film Spencer, even getting an Oscar nomination for it.
Nowadays, there's exciting news about her next role! She is getting ready to play Susan Sontag in a new movie about Susan's life. Away from the big screen, Kristen's love life also gets a lot of attention. Everyone is talking about her engagement to Dylan Myer, a talented person who writes movie scripts. It looks like Kristen's star continues to shine brightly in Hollywood!
Robert Pattinson: The Luminous Edward Cullen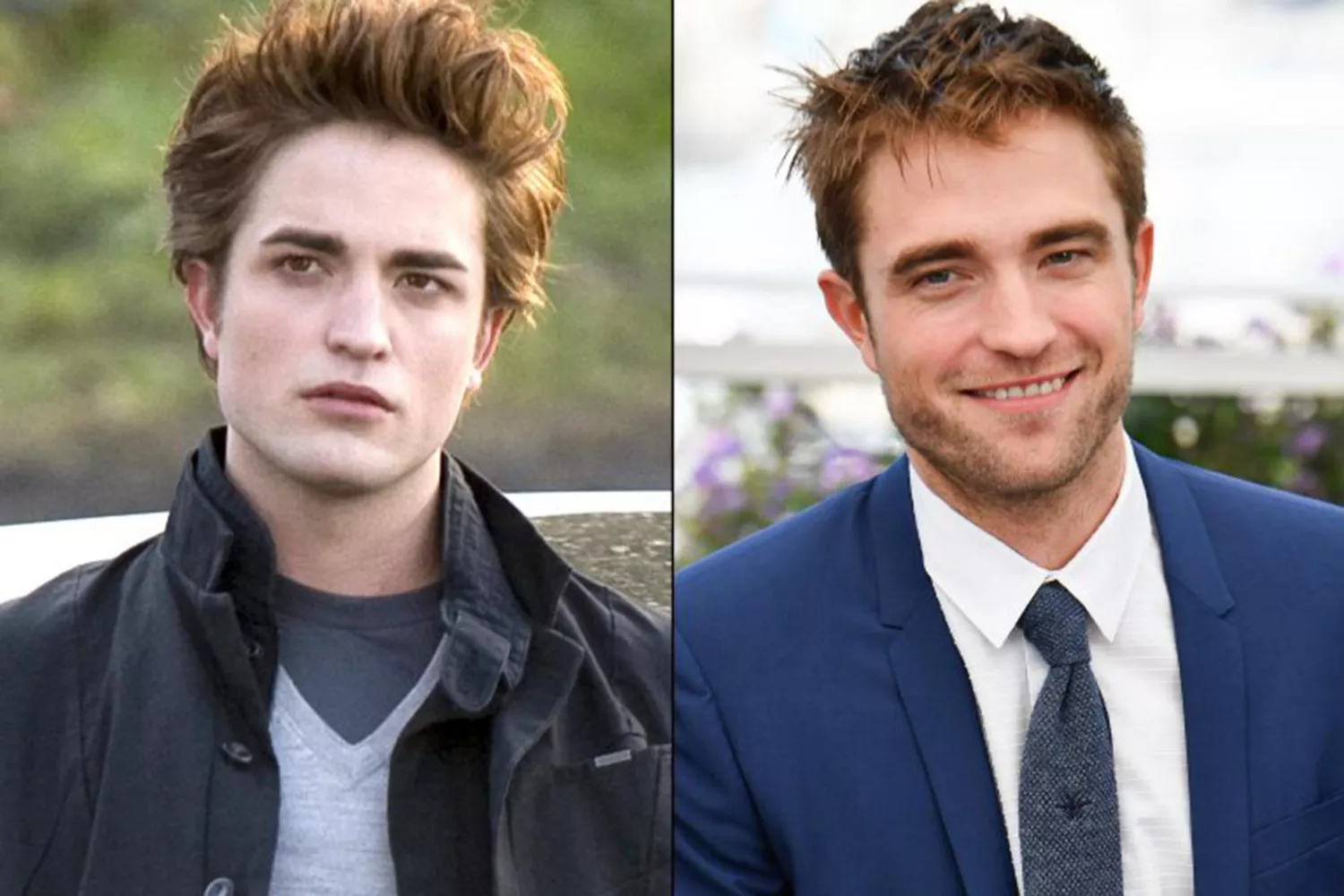 Robert Pattinson, who many remember from his days in the Harry Potter movies, truly became a household name when he played the mysterious and charming vampire, Edward Cullen, in the Twilight series. This role shot him to the very top of Hollywood's A-list. But Pattinson didn't stop there. He went on to prove his acting range by taking on diverse roles in movies such as Water for Elephants, where he played a compassionate circus worker, and The Lighthouse, where he gave a stunning performance in a haunting tale of two lighthouse keepers. Fans were thrilled when he decided to put on the cape and become Bruce Wayne, also known as Batman, in the movie The Batman.
But what many people might not know is that Robert Pattinson is also quite the musician. In fact, his musical gifts can be heard on the Twilight soundtrack, where his soulful voice adds a touch of magic.
Away from the big screen and the recording studio, Pattinson has also been known for his fashionable side. He's had a long-running partnership with the luxury brand Dior, showcasing their designs and fragrances. In his personal life, he's been happily involved with the talented model and musician, Suki Waterhouse. Together, they've become one of the entertainment industry's most admired couples. Robert Pattinson's journey in Hollywood and beyond has been nothing short of remarkable.
Taylor Lautner: More Than Just Jacob Black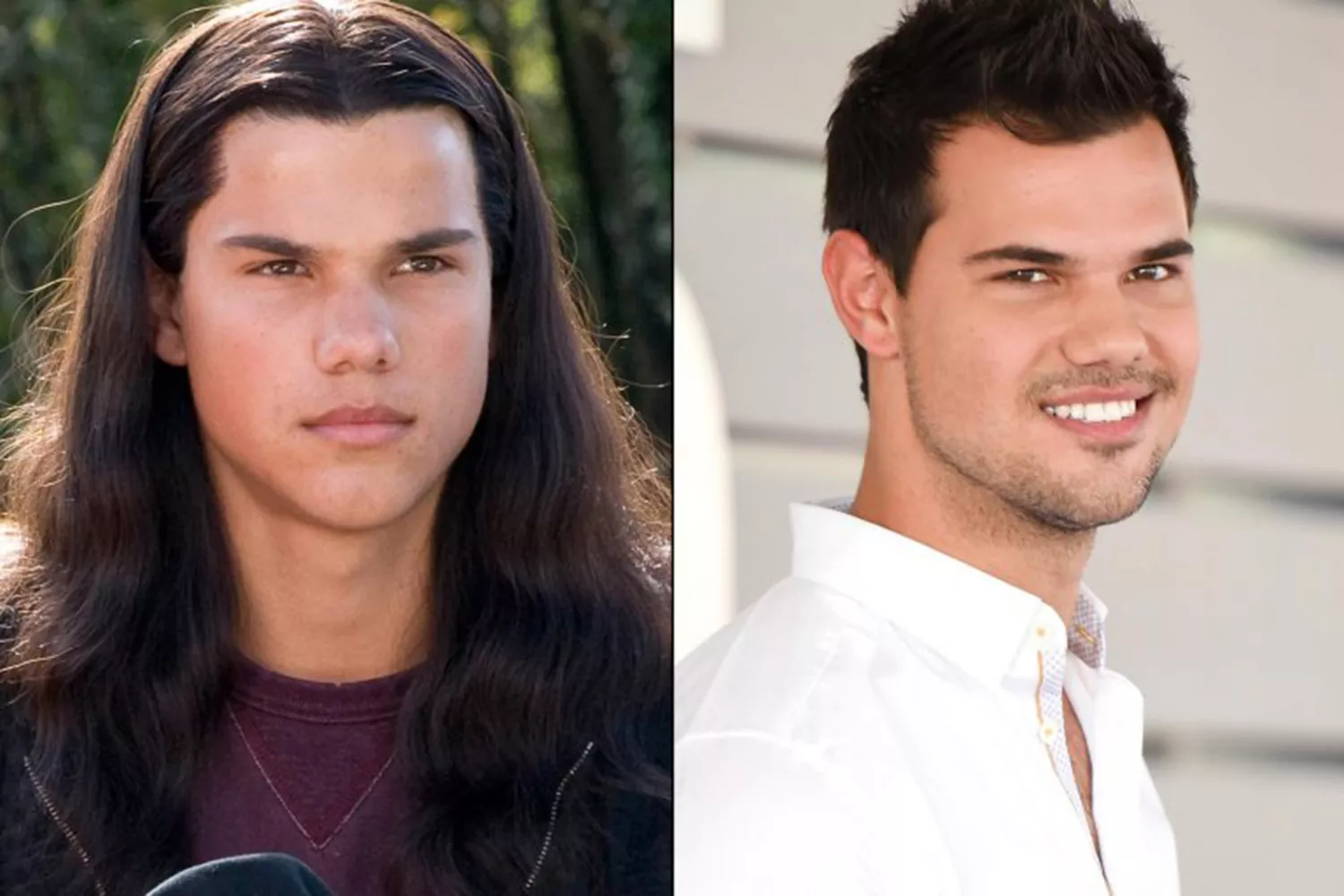 Taylor Lautner, best known for his role as the passionate Jacob Black in the Twilight series, has been in the spotlight since he was just a kid. Over the years, he's built an impressive list of movies and TV shows. One of his memorable performances was in the romantic comedy Valentine's Day, where he had the opportunity to star alongside the famous singer, Taylor Swift. Additionally, he showcased his acting skills on the small screen with shows like the BBC's hilarious series, Cuckoo.
Beyond his professional life, Lautner has often made headlines because of his relationships with some of the biggest names in Hollywood. Recently, however, the focus has been on his personal joy as he tied the knot with his longtime girlfriend, affectionately known as Taylor "Tay" Dome.
Ashley Greene: The Clairvoyant Alice Cullen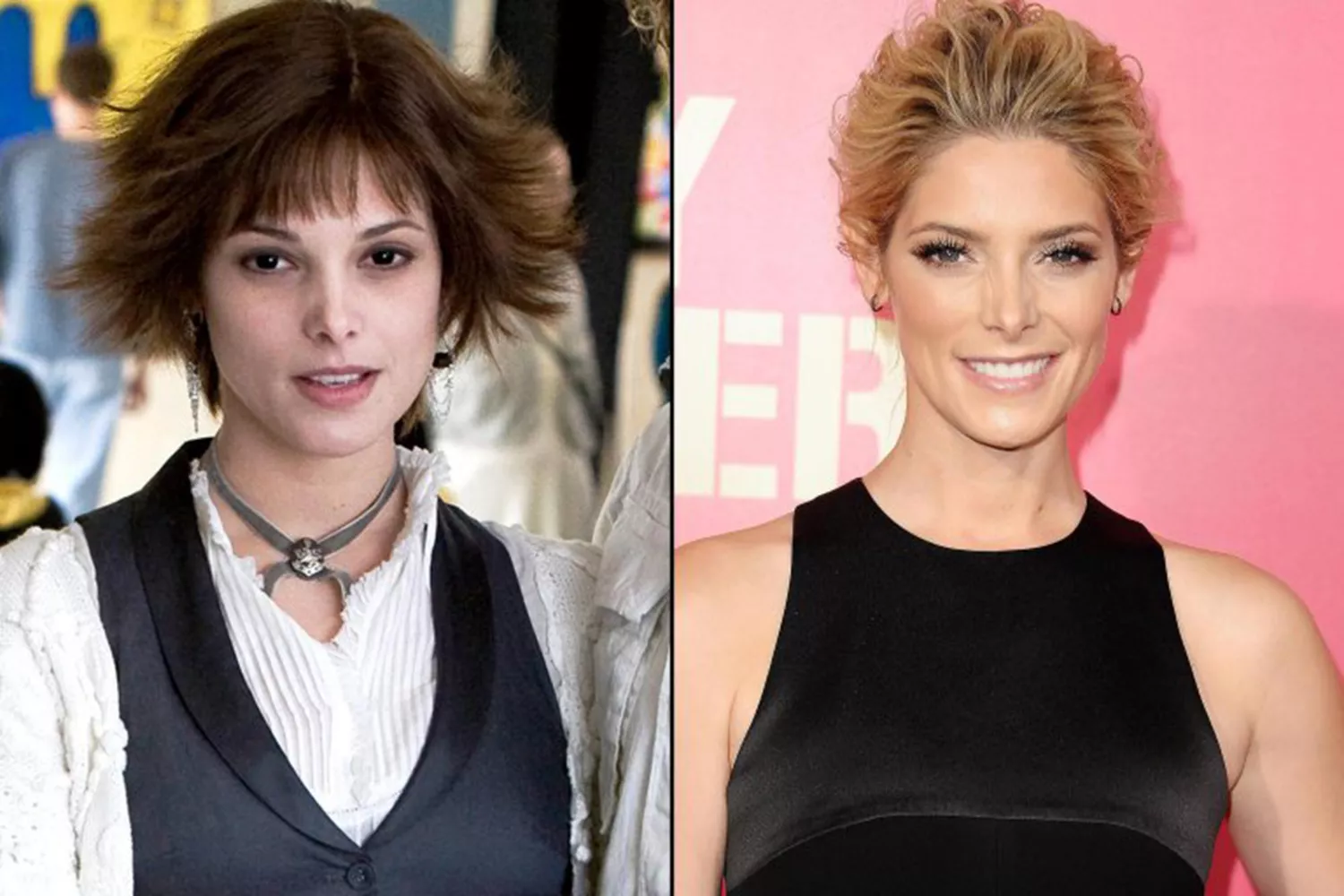 Ashley Greene, with her exceptional acting skills, has won the hearts of many, especially the younger generation. Her brilliant portrayal of the character Alice has been widely acclaimed, fetching her several Teen Choice Awards. Fans will also recognize her from her outstanding roles in movies like Wish I Was Here and Staten Island Summer. But Ashley's achievements aren't just limited to the big screen.
Outside of her acting career, she has been a vocal advocate against animal testing, showing her dedication to the cause. In a more personal milestone, 2022 saw her stepping into a new and beautiful phase of life when she embraced motherhood. Ashley Greene continues to inspire with her multifaceted career and personal accomplishments.
Kellan Lutz: Emmett Cullen's Adventures Beyond Forks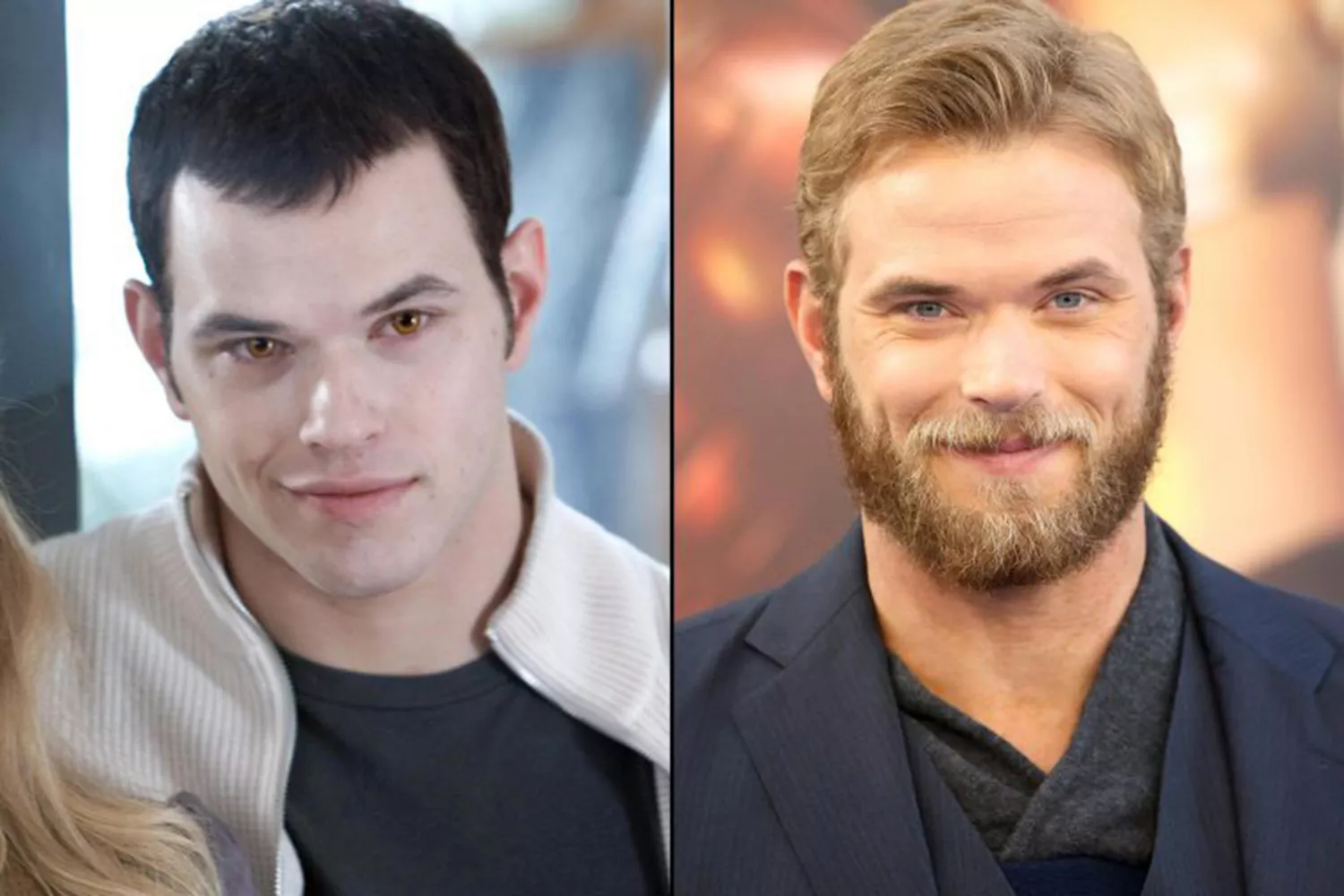 In the world of entertainment, Kellan Lutz has truly made his mark. From thrilling action roles in movies such as Immortals to laughter-inducing roles in comedies like What Men Want, he has demonstrated his versatility as an actor. This ability to switch between different genres showcases his broad talent and depth. However, Lutz is not just about movies and acting. Off the big screen, he passionately advocates for important causes.
He's been vocal against human trafficking, highlighting the need to put an end to this grave injustice. Additionally, he stands firmly against the practice of cat declawing, promoting kindness to our furry friends. On a personal front, the past few years have been particularly joyful for Lutz. The birth of his children has brought immense happiness into his life, making his off-screen moments as memorable as those on-screen.
Nikki Reed: The Versatile Rosalie Cullen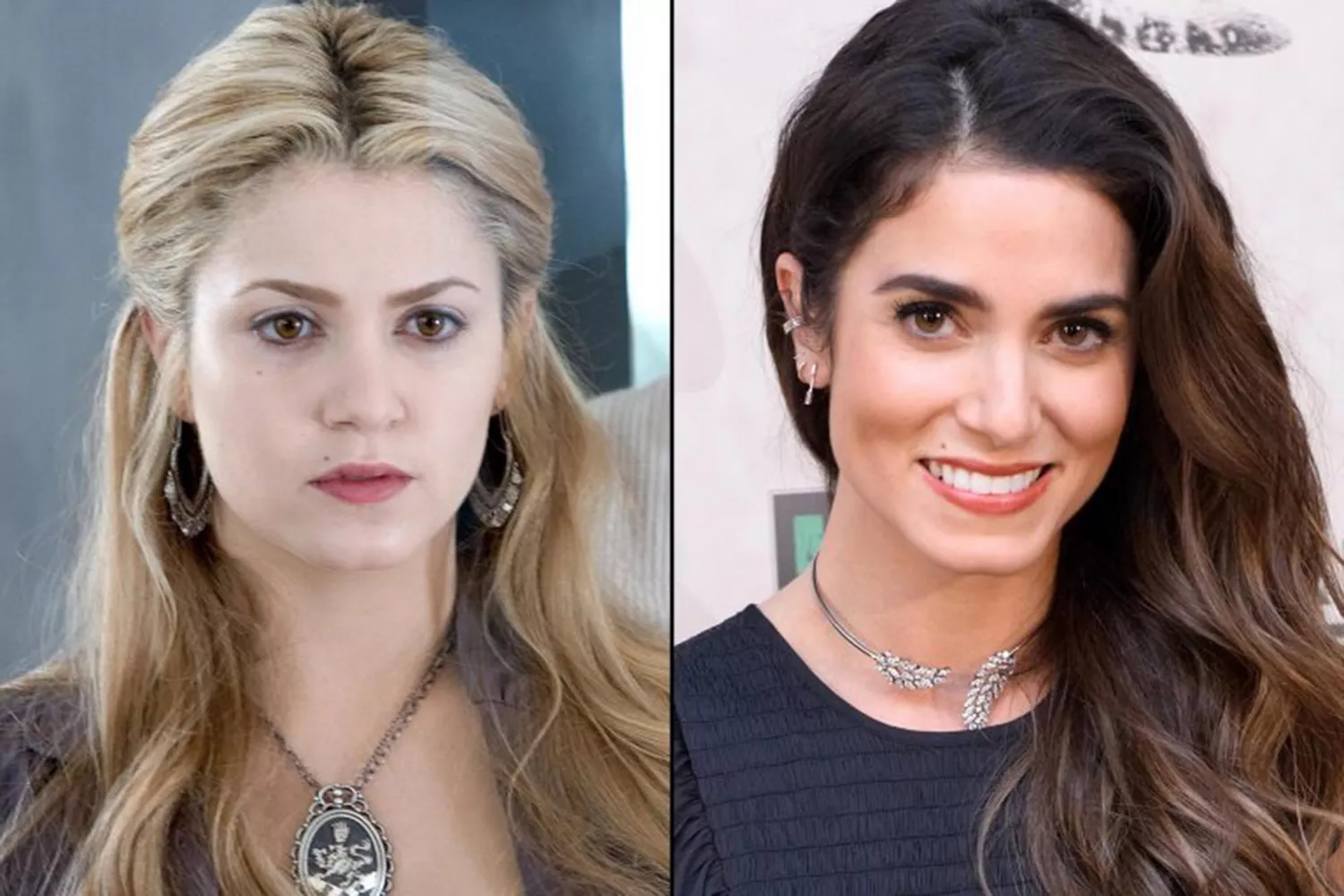 Nikki Reed, an incredibly talented actress, first caught the public's attention with her remarkable role in the movie Thirteen. Since then, she has taken on various characters, but her transformation into Rosalie was done with an elegance and finesse that captured the hearts of many.
But acting isn't her only forte. Reed possesses a beautiful singing voice, a talent she showcased to the world when she contributed to the soundtrack of Breaking Dawn. Away from the glitz and glamour of Hollywood, Nikki's personal life is equally enchanting. She found love with The Vampire Diaries star, Ian Somerhalder. Together, they are building a beautiful life and have a growing family that they cherish.
Anna Kendrick: From Jessica Stanley to Pitch Perfect Stardom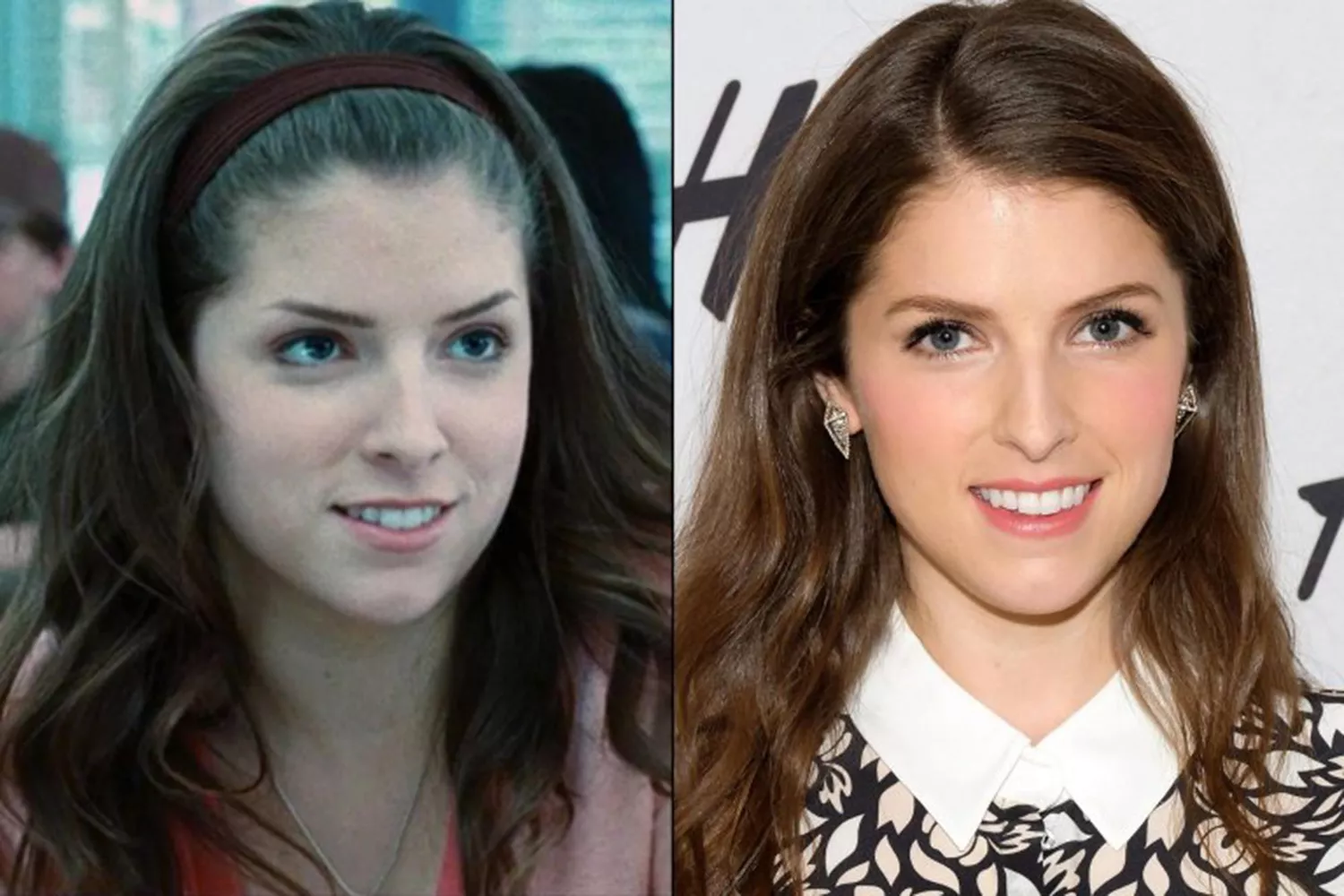 Anna Kendrick's story in the world of entertainment is truly remarkable. Once playing a supporting role at Forks High School in the Twilight series, she has now risen to stardom, taking center stage in popular movies like Pitch Perfect. What's even more admirable is her receiving an Oscar nomination, proving her immense talent in the industry. Off the screen, Anna's personal life is equally interesting. She has had relationships with other well-known personalities in Hollywood. Yet, despite the glitz and glamour surrounding her, she remains down-to-earth, showing her genuine and grounded nature. It's this combination of talent and humility that makes Anna Kendrick such a standout in Hollywood.
Elizabeth Reaser: Esme Cullen's Resounding Presence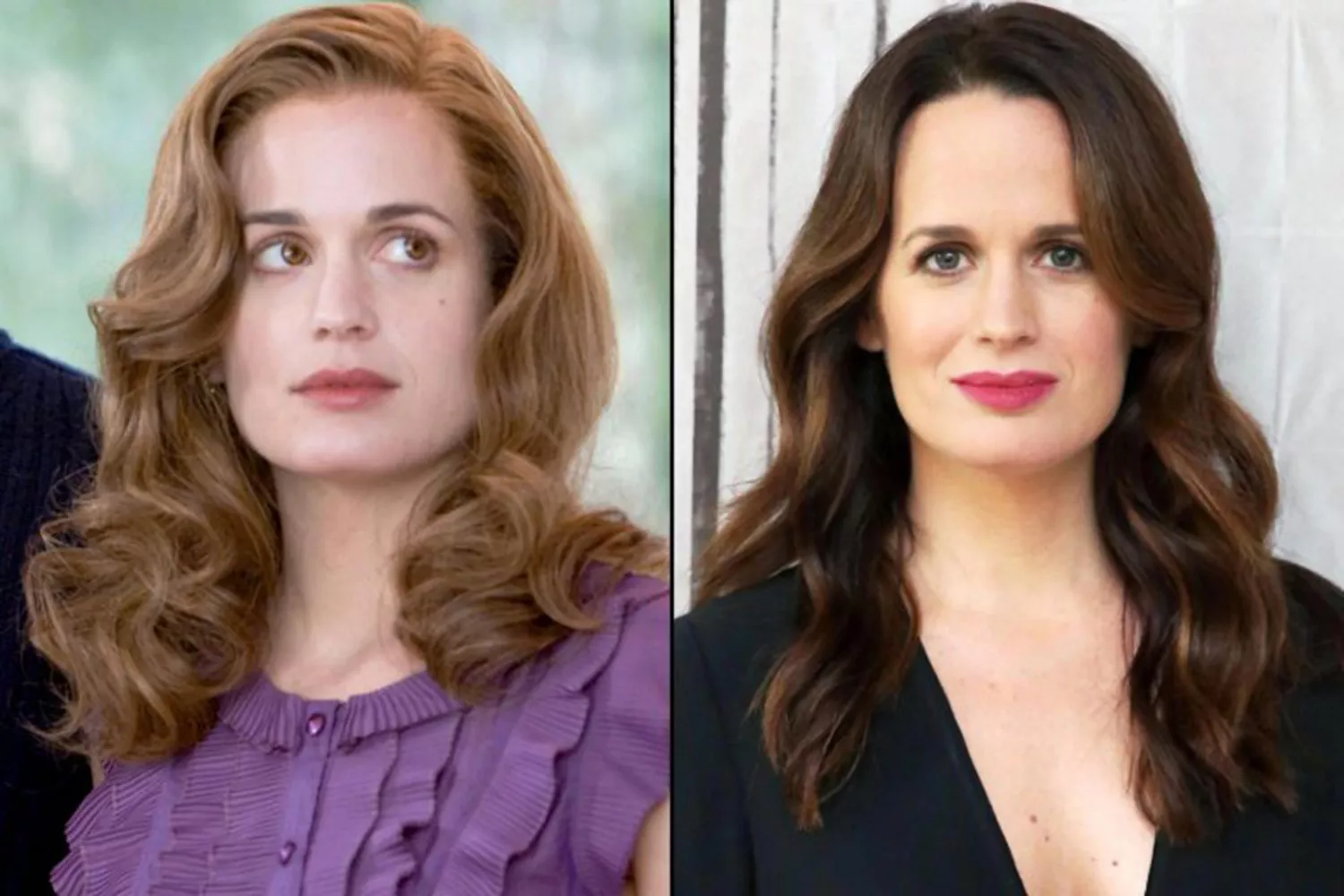 Elizabeth Reaser, who many might recognize as the caring and motherly Esme from the popular Twilight series, has truly proven her acting talents in a variety of roles. Not only did she shine in the supernatural world of vampires, but she also left her mark in well-loved television series like Grey's Anatomy, where she portrayed a compelling character that captured the hearts of many fans.
Moreover, in The Handmaid's Tale, she showcased another side of her acting range, proving that she's not just a one-note actress. After Twilight, Elizabeth continued to choose diverse roles that allowed her to display her versatility and commitment to acting. This journey clearly shows her passion and dedication to the art of storytelling through her performances.
Peter Facinelli: The Benevolent Carlisle Cullen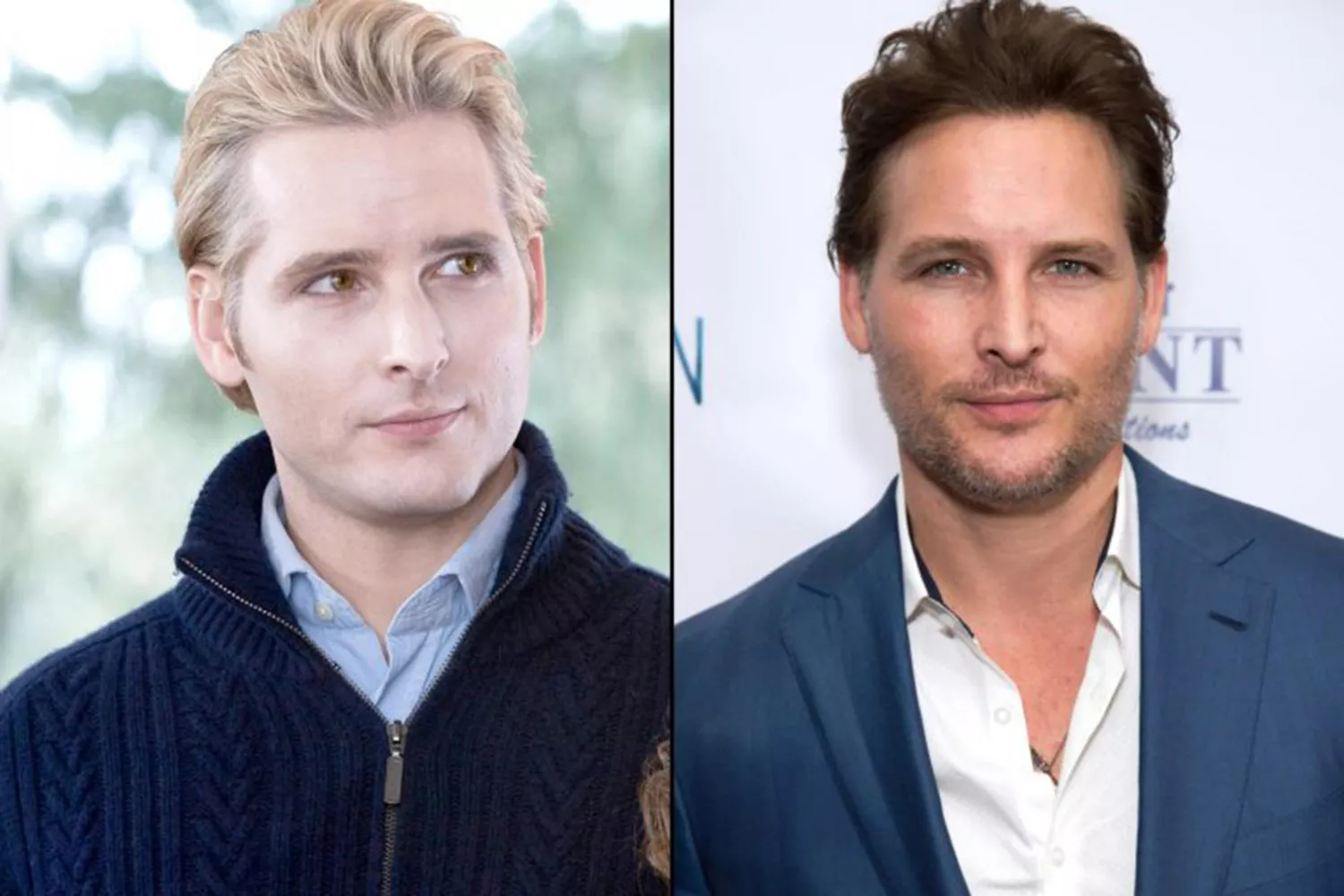 Peter Facinelli, a talented actor many know from his role in the movie Can't Hardly Wait, played the character of Carlisle to perfection. People were truly impressed by the way he brought this character to life on screen. But that's not all there is to Facinelli. In addition to his brilliant acting performances, he has shown his skills behind the scenes too. He's produced a number of movies, showcasing his passion for the film industry not just in front of the camera but also behind it.
Adding another feather to his cap, Facinelli has dabbled in the world of writing and has penned down a novel. Beyond his professional achievements, there's a softer side to him. His personal life, filled with love and the joys of fatherhood, gives us a glimpse into the different layers of his personality. Truly, Facinelli is a man of many talents and depths.
The Twilight saga may have come to an end a while ago, but that doesn't mean its stars have faded away. On the contrary, they keep shining brighter than ever! These talented actors and actresses have moved on from the world of vampires and werewolves, exploring a wide range of roles in various movies and projects. Their performances have been so impactful and remarkable that they've left a lasting impression on Hollywood. From drama to comedy and everything in between, the stars of Twilight have shown that they can do it all, proving their versatility and cementing their status as some of the industry's finest talents.