The president of the United States is straight out refusing to rule out one more partial government shutdown. He is doing this in order to win the congressional approval for funding the wall. This wall will be built along the southern border which the United States shares with Mexico.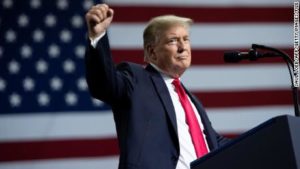 He is also claiming that he will declare a national emergency if he has to, in order to get all the approval he needs for the wall.
Trump's interview
The president of the United States, Donald Trump, told the CBS in an interview that he is not going to take anything off the table. He said this a week after t35-day long shutdown a quarter of the government operations ended. He further added that he does not like taking things off the table and that it is an alternative.
How likely is Trump to calling a National emergency?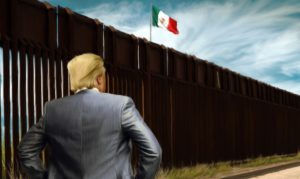 In the same interview, Trump stated that this is a national emergency and he added that there have been a lot of national emergencies over the years in the United States. Trump stays strong on his point that he believes that this is an invasion on the United States and it is done by none other than human traffickers.
Trump claimed that these people were horrible who are bringing in women and children through the border. Trump said that the only way to stop human trafficking is to have a strong border and to have a strong border, you have to have a physical border.
Source: Voanews