US President Donald Trump takes his next shot against China in the trade war between the two by pulling out of a 144 year old postal treaty. The administration announced on Wednesday that USA would withdraw from the Universal Postal Union.
Universal Postal Union (UPU), is an organization which coordinates postal policies all over the world. UPU has 192 members, first established by a treaty in 1874, and is now a United Nations agency. It's the second-oldest international organization.
As per the joint decision by the members of the union, a treaty was signed which allows the developing countries like China to ship smaller items such as mugs, etc at lower rates than developed countries like America. This was to help in facilitating exports from smaller countries to give a boost to their growing economies.
But this enables some producers in China to ship items to the US at rates much lower compared to most US domestic shipping rates and the administration claims that as a result of this more than 60% of the inbound shipping is from China in the US. This is because many companies offer free shipping services to the US from China because of such low rates.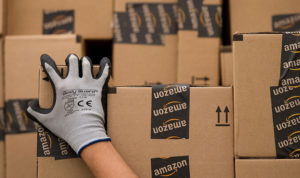 Peter Navarro, President Trump's uber-protectionist, explained the same, saying:-

Companies such as Amazon and FedEx have long taken issue with the treaty amid what they said was unfairly discounted shipping rates for foreign shippers.
Due to complain from the US administration the treaty was revised in 2016 but the administration was not happy with the changes and argued that China still received special treatment and adding further that cheaper rates incentivize the purchase of counterfeit goods from China, which in turn affect the American economy.
The decision of the US of moving out of this treaty represents another strike of President Trump against China in on the ongoing trade war and is bound to have an impact on the prices of the goods as consumers lose free shipping options from China.
Source: Businessinsider.com, Nbcnews.com
I am an amateur content writer, who is currently pursuing a Masters in Finance from ICFAI Business School. In this highly volatile Business Market, I find no better way to keep myself updated than to write about it and reflect my own thoughts as words.