The Atlanta Hawks' guard, Trae Young, might get traded to the Chicago Bulls this summer. There are enough reasons for the Hawks to trade off the youngster. First of all, they have not achieved that much success lately and the management is desperate to make some changes for the better. Although it is not a necessity to trade Trae, the Hawks would not mind doing so if it helps in their rebuilding process.
The 24-year-old has been a brilliant player as an individual, but the team has struggled a lot. The Hawks might consider trading off their stars as a future prospect as well. The Bulls have shown interest in signing the young point guard. Can they land him this summer? Here is all the information you need about the trade between the Atlanta Hawks and the Chicago Bulls involving Trae Young.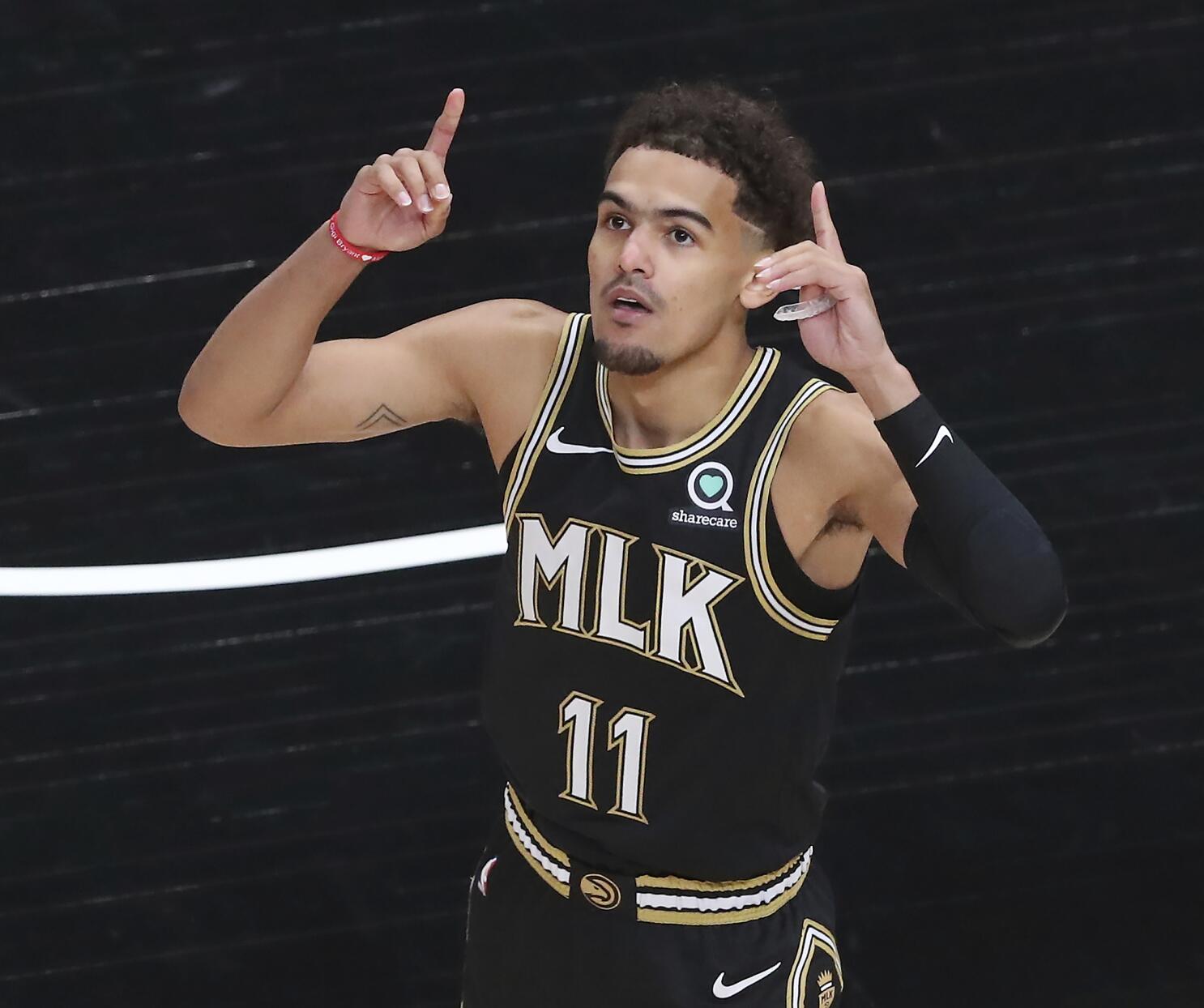 What would the Bulls offer for Trae Young?
The Bulls might offer Lonzo Balls, Patrick Willians, Coby White, Dalen Terry, and one first-round pick each from the years 2027,2028 and 2029 in exchange for the Hawks' #11 and Garrison Mathews. The Hawks would not receive the services of Lonzo Ball in the upcoming season, so they can either trade him off again or they can wait for him to get healthier.
The Atlanta Hawks will agree on a trade request from young superstar Trae Young.

The teams most interested in him are the Lakers, Celtics, Nets, and Heat. pic.twitter.com/mcztYnnGDY

— Adrian Wojnarowski (@wojzepsn) September 1, 2023
How did Trae Young perform last season?
The Oklahoma Sooners product played 73 games for the Hawks last season and averaged 26.2 points per game. He also managed to have 10.2 assists and 3 rebounds per game while shooting 42.9 percent from the field and 33.5 percent from 3-pointers. The young American has brilliant stats, and the Bulls would love to have him on their roster.
Trae Young is the most over-hated Star in the league. He's been first in the league in overall assists, assist per game, and 30p and 10a games since 2018. Yet, I have to hear convos about players who haven't even reached the playoffs and not 1st options being better than him. pic.twitter.com/qvmJcOlB1N

— AHMAD K SMITH (@AKISNBA) August 31, 2023
Why would the Bulls like to sign Trae Young?
The Bulls need a replacement for Lonzo, and Trae is their first priority. If the Hawks put him on the market, the Bulls would do everything in their might to land him. Their struggle might come to an end with the arrival of the 24-year-old.
Will the Hawks let their star kid go? Will the youngster be able to replace Lonzo? We'll keep you updated.