Philadelphia Sixers' forward Tobias Harris is being targeted by the Indiana Pacers who are in dire need of a forward. The Pacers have signed Obi Toppin from the New York Knicks and their major concern might be to strengthen the bench for a proper rotation.
The Pacers are also keeping an eye on the Pascal Siakam situation but bringing him will cost much more than Harris. If the Pacers are trying to sort it out for longer terms, Siakam is not a good option, whereas Harris can become their long-term fix. Here is all you need to know about Tobias Harris and his move from the Sixers to the Pacers.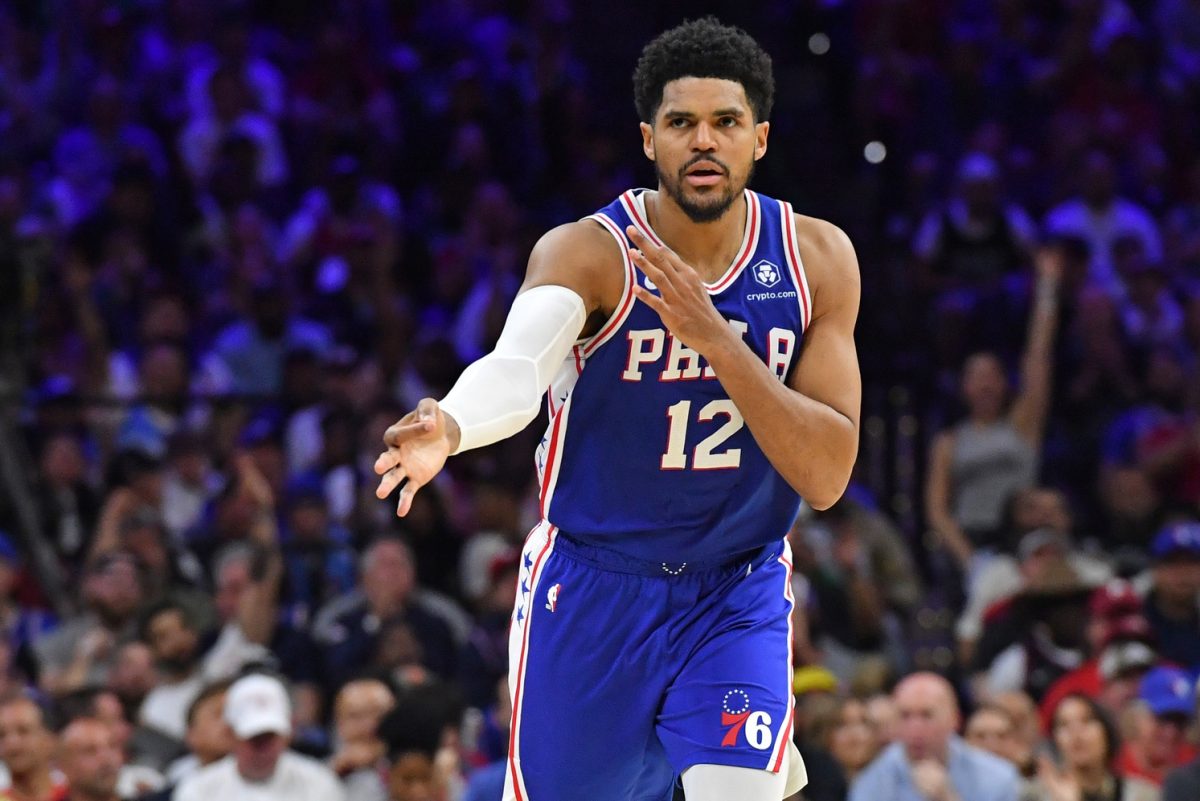 What would the Pacers offer for Tobias Harris?
In exchange for Tobias Harris, the Pacers are expected to offer Buddy Hield, Daniel Thels, TJ McConnell and their lottery protected 2026 first-round pick to the Sixers. James Harden wants to leave and Joel Embiid might request his trade as well, the Sixers are trying to talk Harden down, but it's highly unlikely that they will succeed. They are losing onto their best players and they need some serious damage repair if things go south for them.
With James Harden pressing to get to LAC, how about this trade idea, Bulls fans?

Bulls get:
Tyrese Maxey
Tobias Harris
Draft Picks

Philly get:
Zach LaVine
Bones Hyland
Marcus Morris
Nicolas Batum
Robert Covington
Draft Picks

Clippers get:
James Harden
Montrezl Harrell pic.twitter.com/81NwyWqxa8

— Illini Fan Nation (@TheIlliniFN) July 13, 2023
Why would the Indiana Pacers sign Tobias Harris?
The Pacers want to land Pascal Siakam, that's what they have been trying to do this summer. In contrast to the short-term fix Siakam, Harris is a long-term fix and costs less assets as well. If the Pacers fail to get their hands on Siakam, it's better that they sign the alternative beforehand.
The departure of Buddy Hield must hurt as well, but Tobias Harris is good enough not to let the fans and the management feel his loss on the field. Tyrese Haliburton will still be their main man, but having Tobias on the bench would be great.
Did y'all see what they were asking for in a Tobias Harris trade 😭 they prbly asking for the arena in a Harden trade https://t.co/e1Vh5CPMIR

— Poppa Cinco (@cincoj05) July 17, 2023
Why would the Sixers like to offload Tobias Harris?
Tobias Harris is actually the best player involved in the deal, but the Sixers haven't used him that much, and it makes less sense for them to keep their player just because he's too good. Embiid and Harden do the attacking part for them so they would prefer to strengthen the squad depth than holding onto Harris.
The deal looks beneficial for both teams, and they'd hope that they succeed at getting it done. We'll keep you updated.