It's time to end the debate. Who is the best movie about Santa Claus?
The winner was clear for a long time. Who doesn't like Tim Allen in The Santa Clause films, learning to fill the role and fill those big boots? It's him!
There has been a new contender in Kurt Russell in recent years. Kurt came out on top.
There are many reasons why Kurt Russell's Santa is better than Tim Allen's Santa.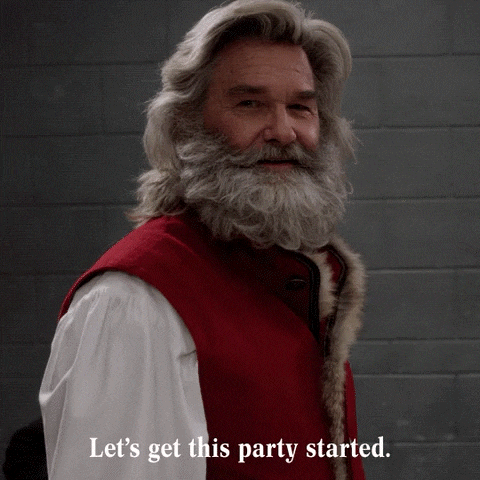 I don't want to say it, but it's true. Kurt's Santa is hotter than Tim Allen's. It's not Tim's fault! They weren't trying to make a hot Santa in The Santa Clause, but he looks just fine in the role, and there's no competition with Kurt Russell.
I'm not the only one who thinks so.
https://twitter.com/mereborders/status/1336069170547527681?ref_src=twsrc%5Etfw%7Ctwcamp%5Etweetembed%7Ctwterm%5E1336069170547527681%7Ctwgr%5E%7Ctwcon%5Es1_c10&ref_url=https%3A%2F%2Fcrafty.diply.com%2Fc%2F150006%2Ftim-allen-kurt-russell-best-movie-santa-claus-all-time
People agree with me. There are lots of people. You'll see what I mean if you search "Kurt Russell" or "hot Santa" on any social media platform.
I don't want to watch a regular Santa when I can watch a hot one.
The Santa Clause is a little bit traumatizing.
Did Disney think through how traumatizing the Santa Clause is? I mean, Tim Allen KILLS SANTA, for goodness sake.

— – Aisys⁷ ★ (@icedxlattae) December 20, 2011
Santa dying is kind of the whole point of The Santa Clause, and nowhere in The Christmas Chronicles does it imply that Santa is mortal and can die.
If you want your kids to watch a Santa Claus movie where you get to enjoy some eye candy and you don't have to worry about Tim Allen accidentally murdering Old Kris Kringle, Kurt Russell is going to win every time.
Kurt Russell's Santa has more Christmas spirit.
Here's a Christmas Hot Take that may just melt the snow: Kurt Russell is a better Santa than Tim Allen.

— matt morley (@MorleyMJ) December 6, 2020
There's something Christmassy about Kurt Russell, who's Santa from start to finish, but we all love watching Tim Allen learn to love his new job as Santa.
Scott Calvin Ready To Retire & Bernard Returns In The New 'The Santa Clauses' Series too!
What do you think? Who is your favorite movie about Santa?