Who would have thought that frogs also get attention on the Internet? Well, it turns out that there is a group on Facebook called 'Frogspotting' where people discuss toads, frogs, amphibians, and reptiles.
There are 63,000 members in the group, who share stories about their frogs, laugh about them, and discuss common problems as well.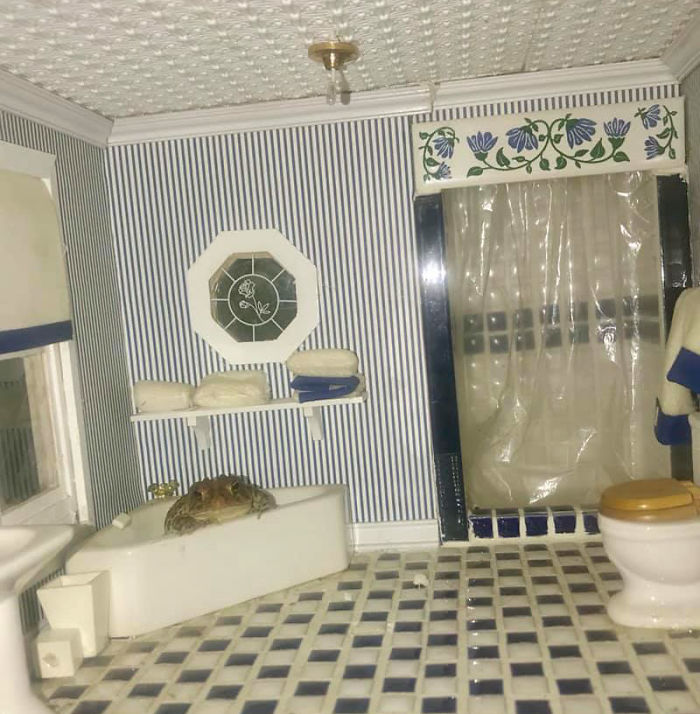 Savannah Mikell has started to upload photos in the group of her frog friend, Toby.
Savannah is 23 years old and has no problem telling the world that she has a dollhouse in which she allows Toby to play. In these images, you see Tody resting on the bed, sitting on a chair, working on a computer, and playing the piano.
"It's a dollhouse that was made for me when I was 6 years old. It was made by my aunt, who builds them professionally," Savannah explained.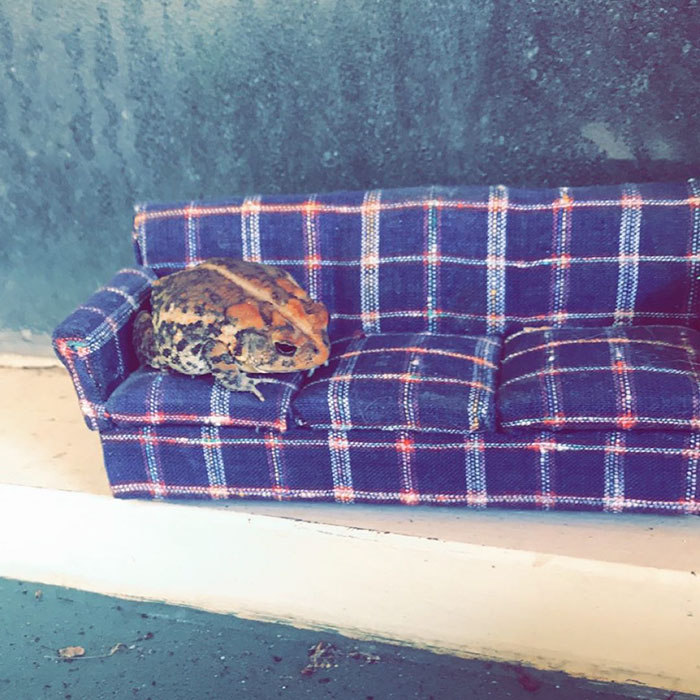 "Toby lives on the porch, likes to hide behind a potted plant. I've been seeing him for months, but there are always toads on the porch. He likes to go out when it rains."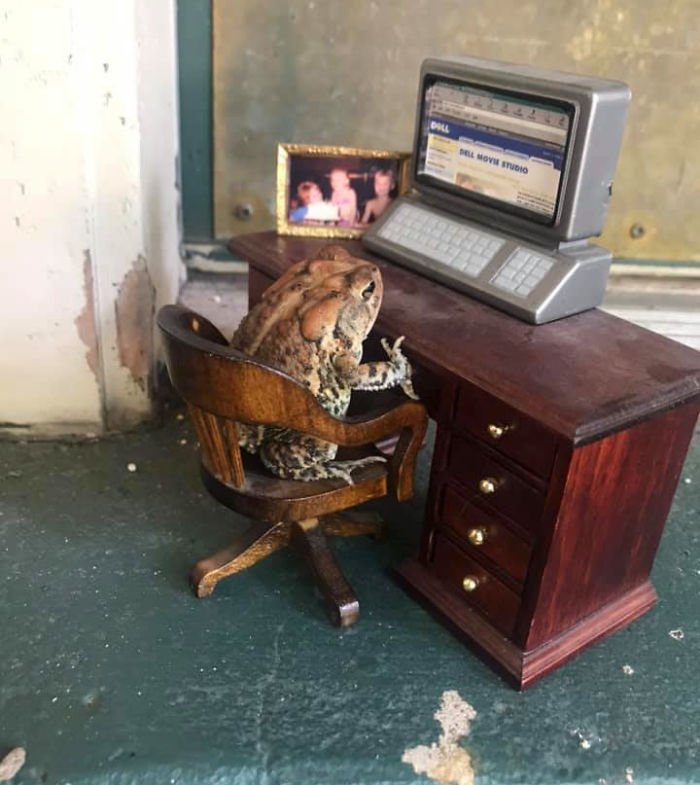 Tody is being asked about on the Internet by members of the group. He doesn't mind getting his pictures posted. 😛
"He's very quiet, he doesn't mind me holding him, and sometimes I give him bugs to eat, so he knows I'll feed him when I see him."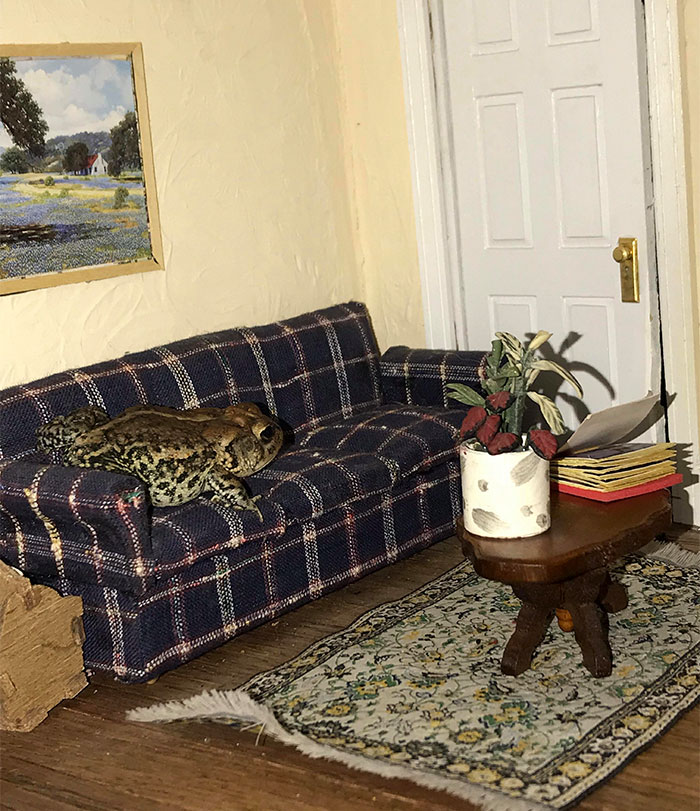 It has been a while since the woman started to share these adorable images on the group.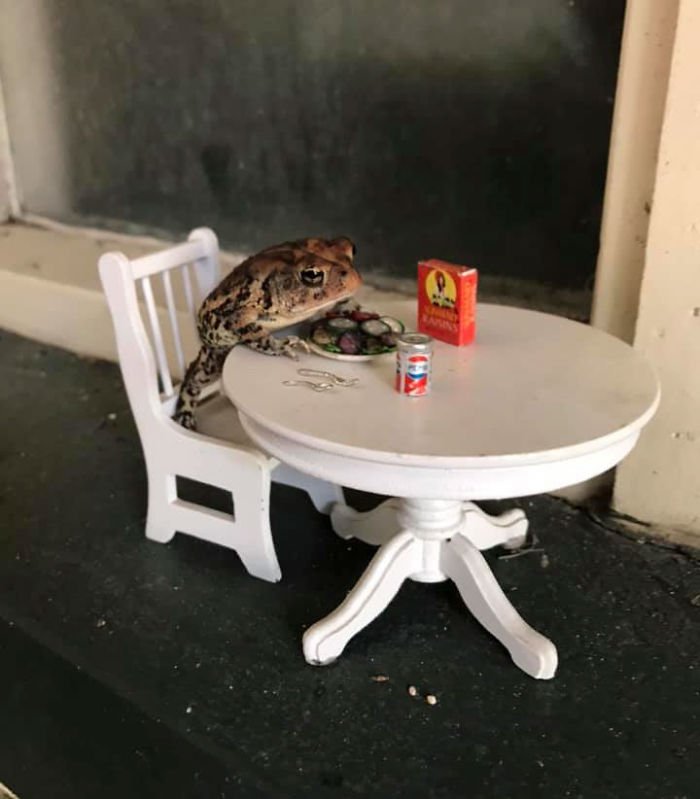 "A nap"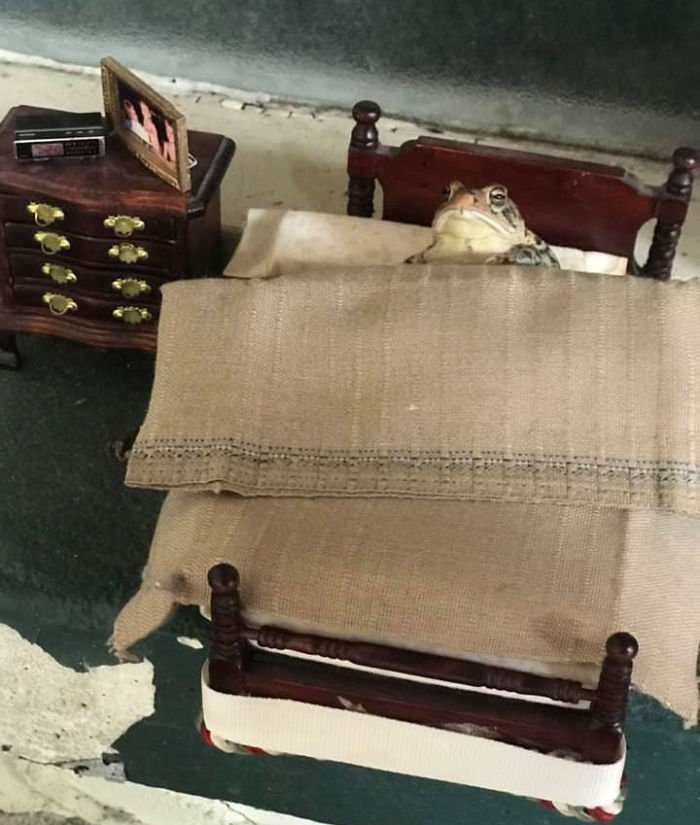 "Composing"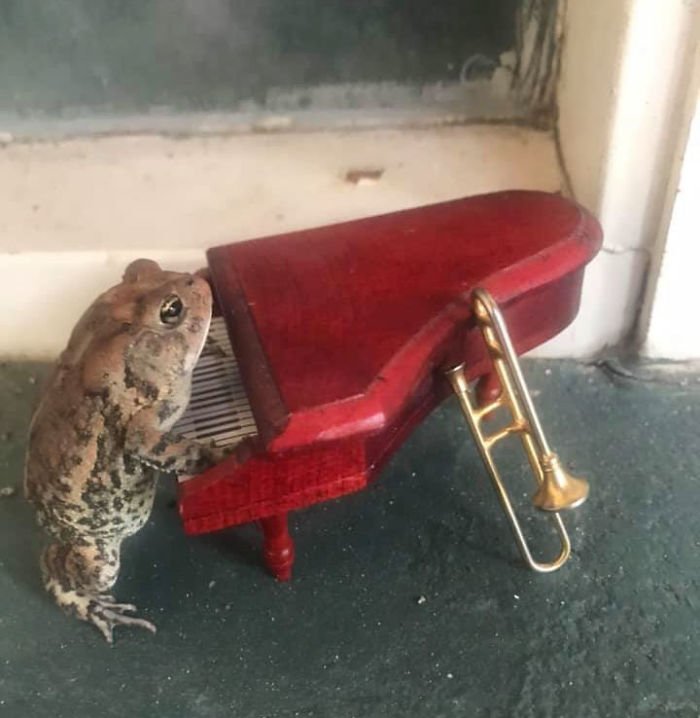 Would you mind having a toad as a pet?