Wanna meet the trending Internet celebrity that is fostering nine orphaned ducklings? Well, we welcome you to the world of Fred, a 10-year-old lab from Mountfitchet Castle in Stansted, UK. 
This adorable dog has recently become famous and we are loving what he has done. After the mother of these nine ducklings disappeared last week, Fred decided to take care of them and became their fostered dad. 
Fred's human said that "they absolutely adore him and he has now resigned himself to being a stay-at-home dad looking after the nine baby ducklings."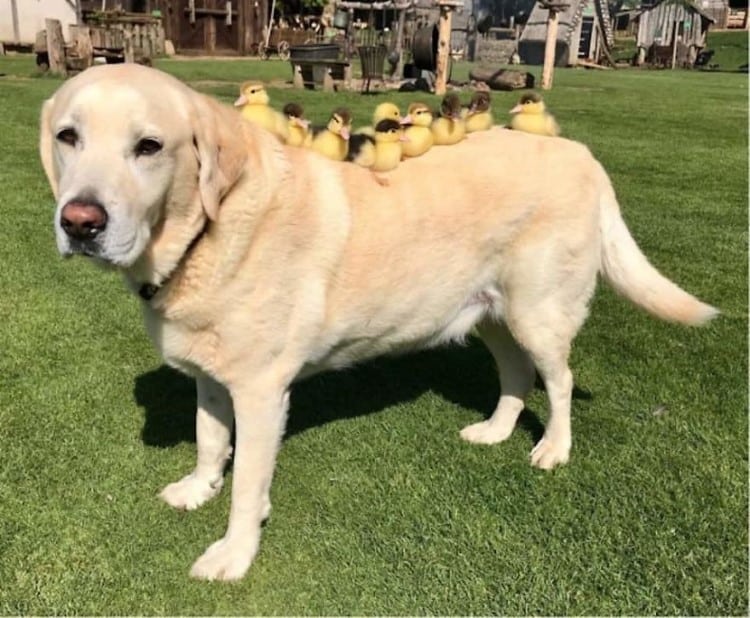 They hitch a ride on his back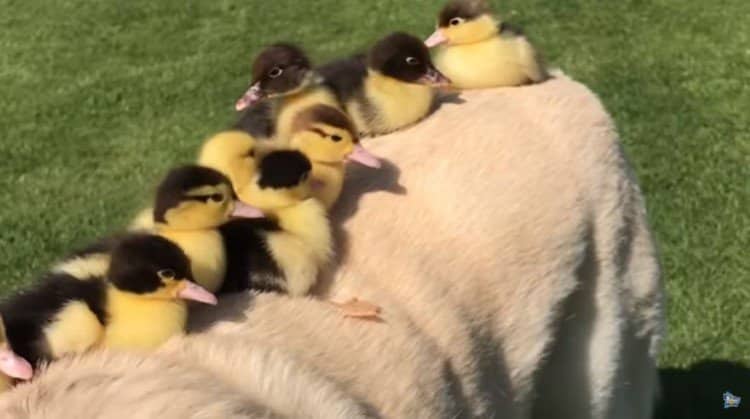 Fred is an excellent babysitter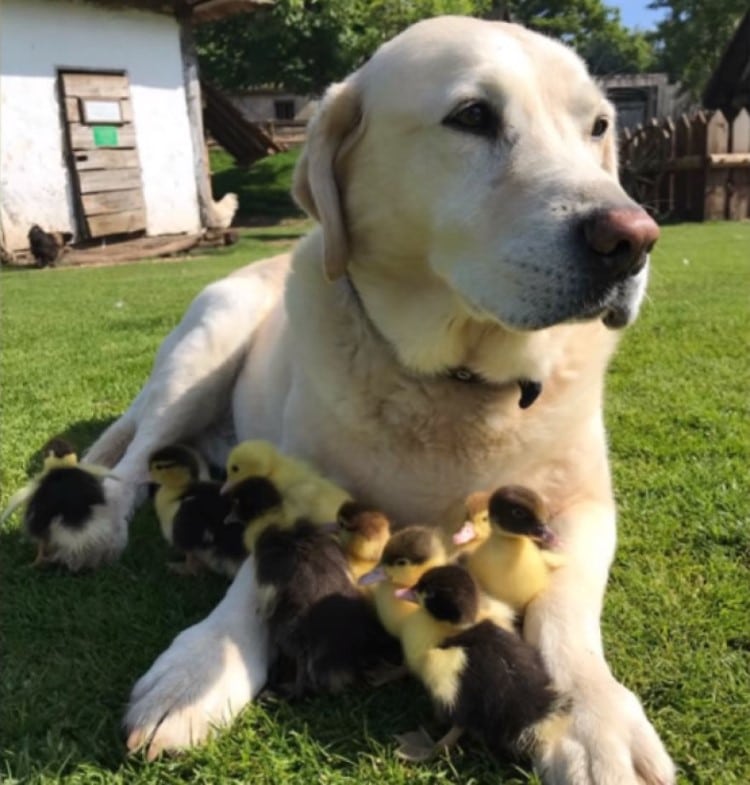 Here is a closer shot of the ducklings hitching a ride on his back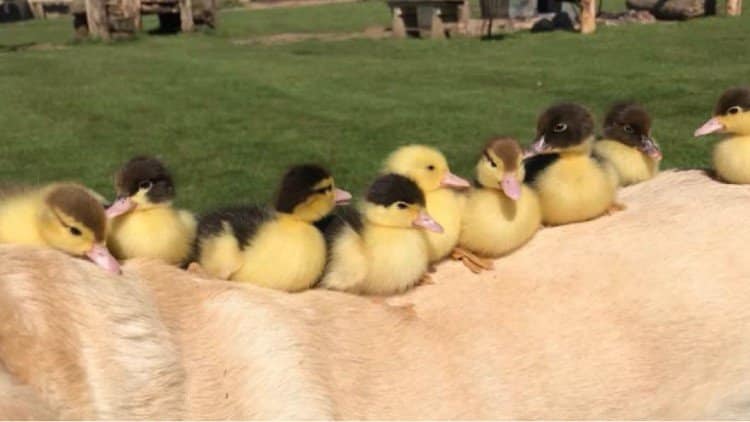 It doesn't matter where Fred goes, the ducklings follow.
Fred is their protector and surrogate father all day long.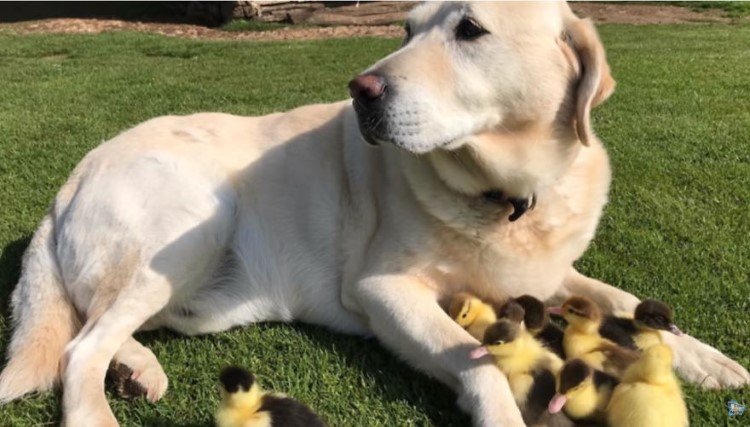 We think he is doing a fantastic job!