Guys, this new year we have brought an awesome story for you that will fill your heart with love and love. 
This story is about a 45-years-old man, named João Coelho Guimarães. Sadly, he had spent 3 years of his life picking cans and other such stuff from the street so that he can survive. Oh, that's sad!
But luckily, his life changed after barbershop employees thought of giving him a great makeover. "He came and we asked him if he was hungry and if he wanted something to eat. But he refused and asked if we had a razor so he could trim his beard. That's when we had the idea and everyone who was at the store decided to help him in a different way, providing him with a day of beauty," said Alessandro, the owner of the shop. 
After the barbershop employees gave him a nice haircut and trimmed his beard, they also gave him nice clothes and uploaded his picture on social media sites. Little did they know that they were helping this man to meet with his family who was thinking that this man has been dead for 10 YEARS. 
Scroll down to see the pictures. 
This is João Coelho Guimarães, who came into the barbershop and asked if he could trim his beard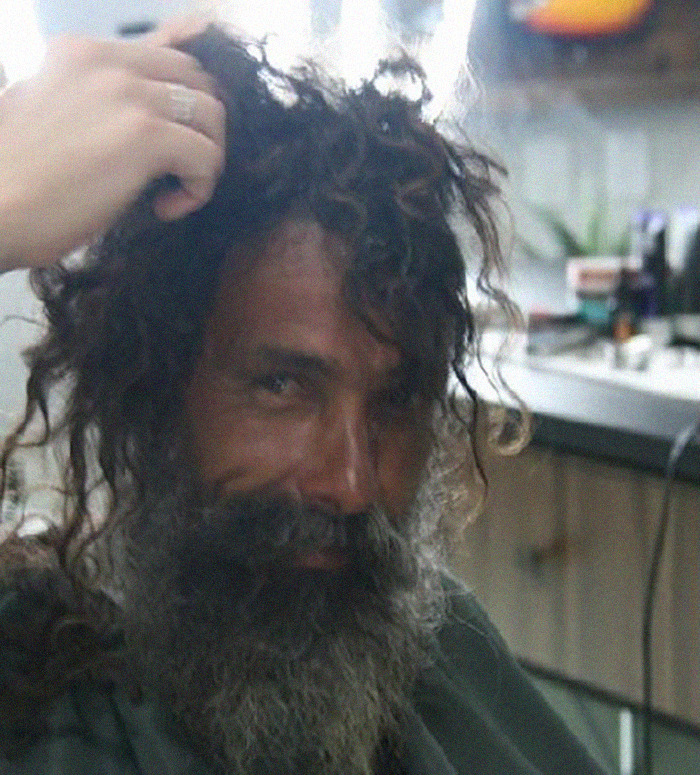 Alessandro further added, "we decided to help him because we saw the extreme need he had. We made friends with him over the past two months. And when he asked us for a razor, we welcomed him and gave him the full experience."
The workers there took him in with open arms and offered him something better than that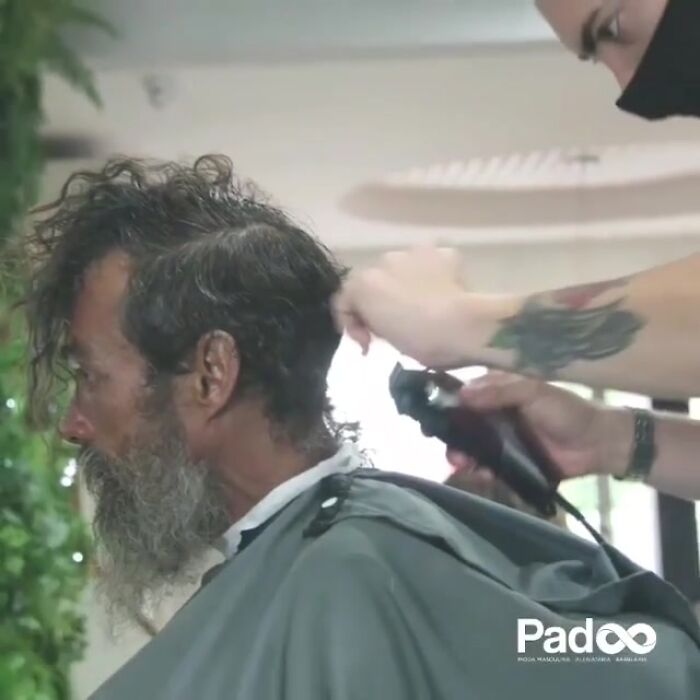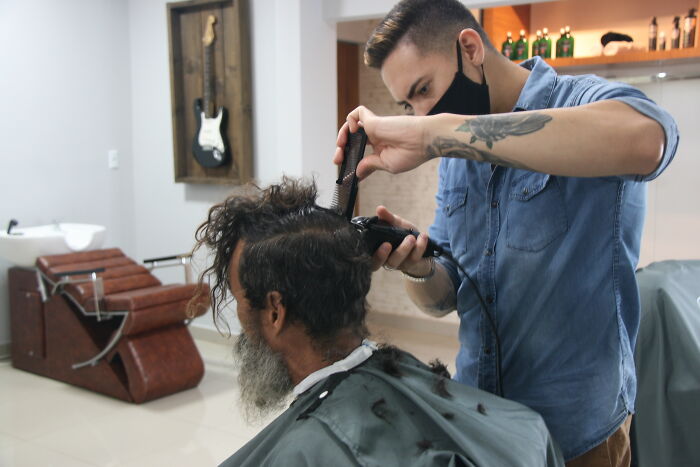 "We have some social aid projects, and for us, it is very gratifying to be able to help people, whoever they are. In this time of the pandemic, many people lost loved ones and others were left with financial difficulties. A little help is always welcome in such a difficult time," Alessandro told us when asked if they help homeless people often.
They told João they would give him a complete makeover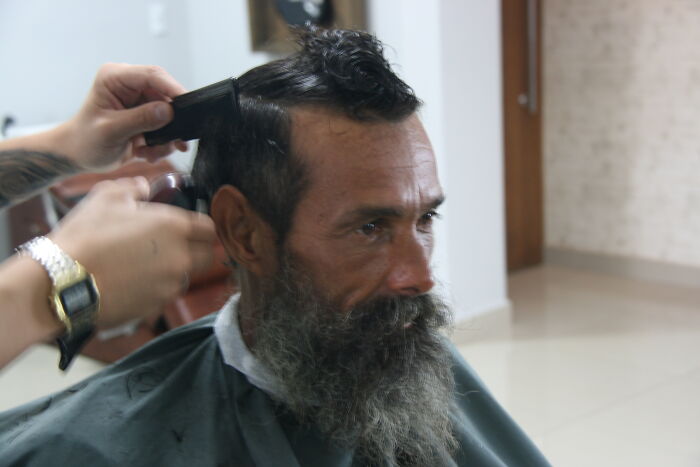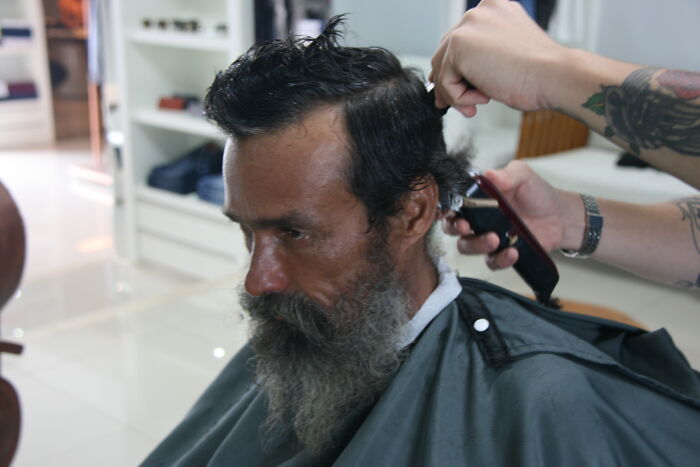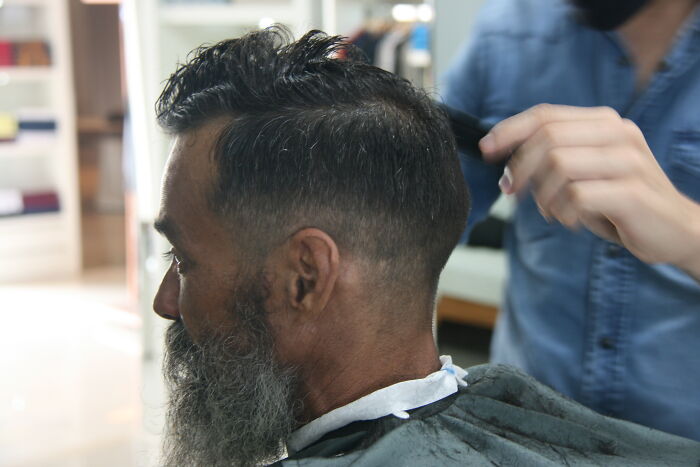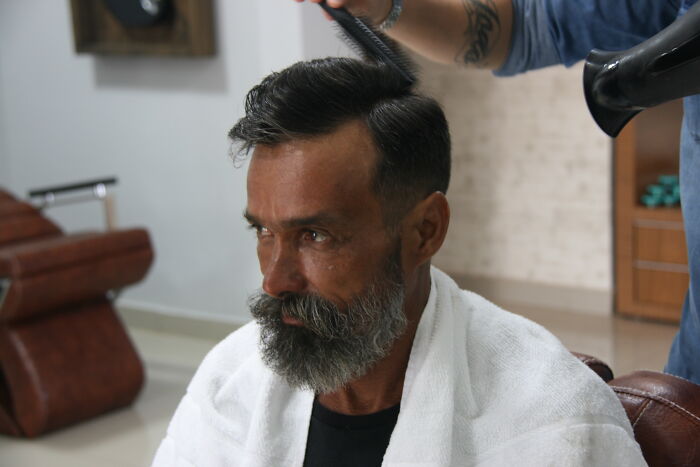 They shaved and cut his hair, trimmed his beard, and washed João up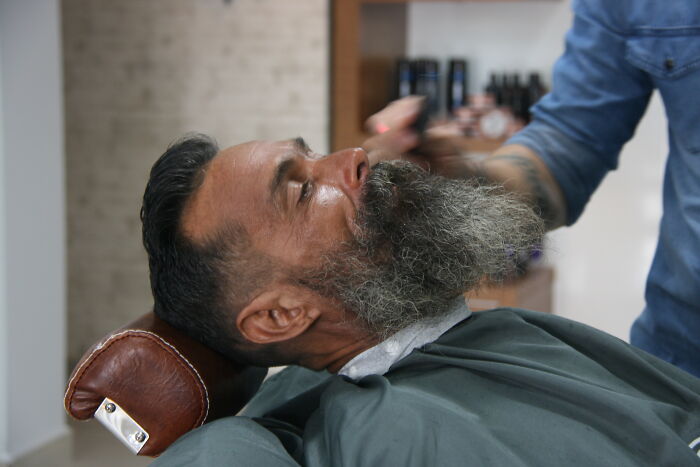 "It took two hours to complete the transformation. The whole team volunteered and everyone did a little, adding up to a surprising result." After they gave him the makeover, Alessandro told us.
By the time the barbers were done, João looked completely different.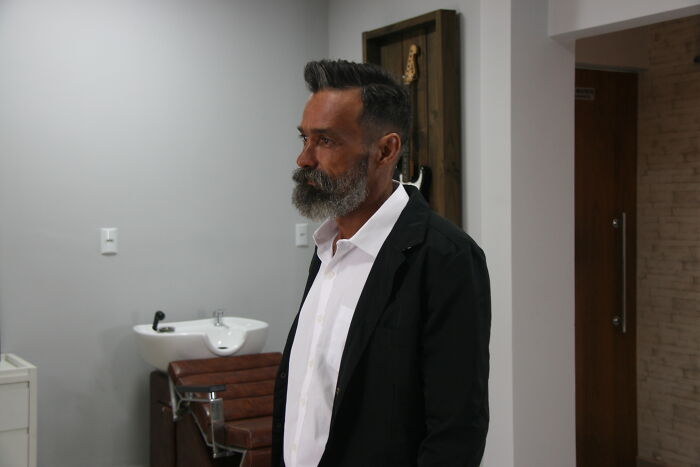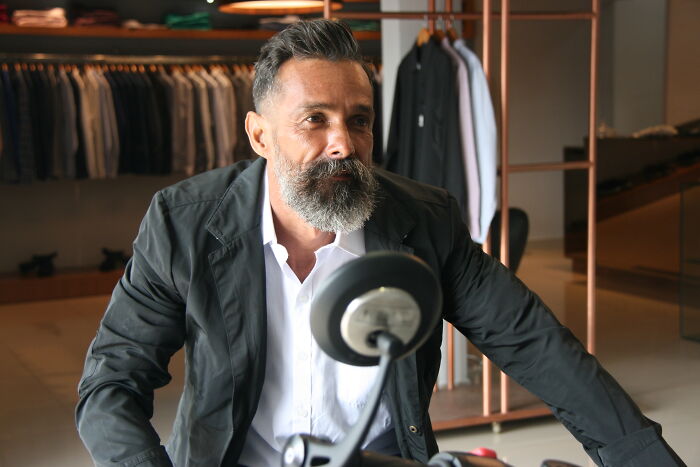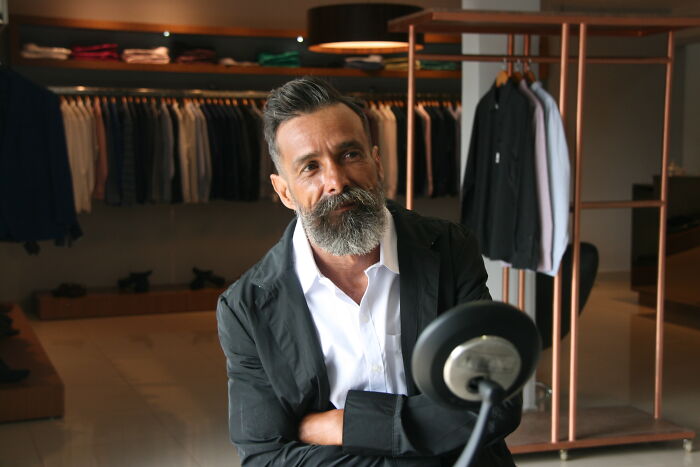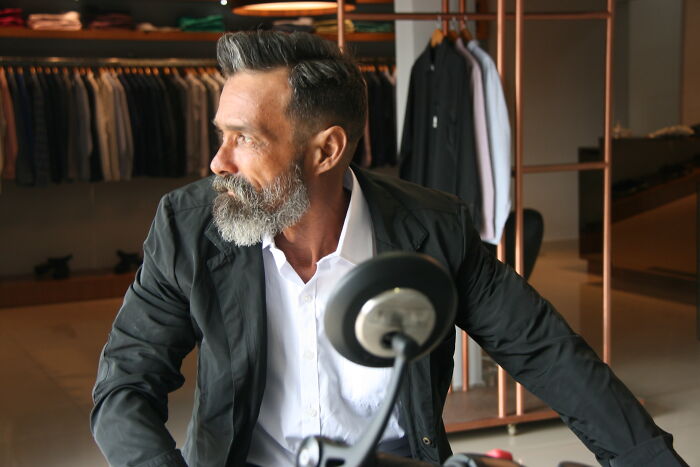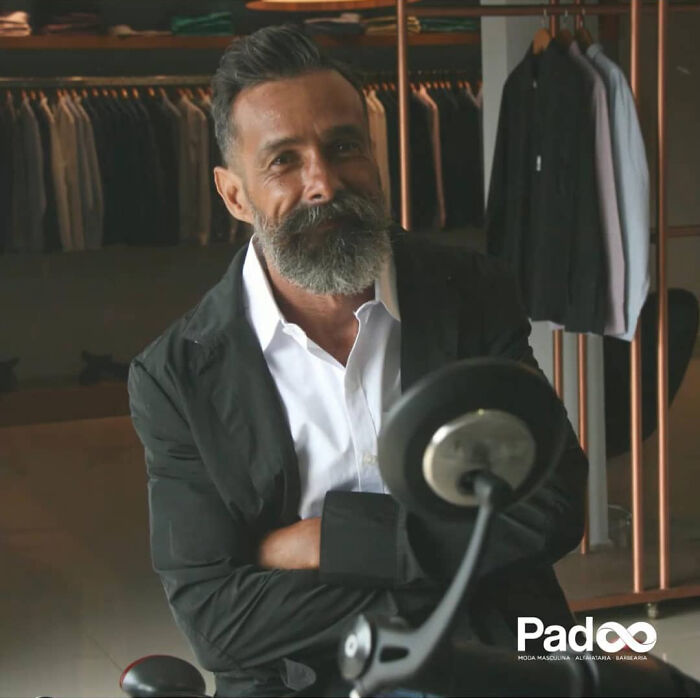 "I didn't want to get into the question of why he left home. He must have his reasons, but our intention was just to give him a little dignity at that moment."
Soon after the photos of the transformation were shared, João got an even bigger surprise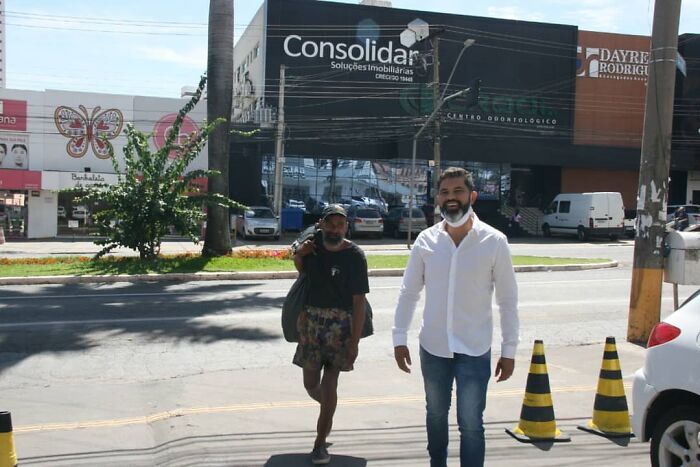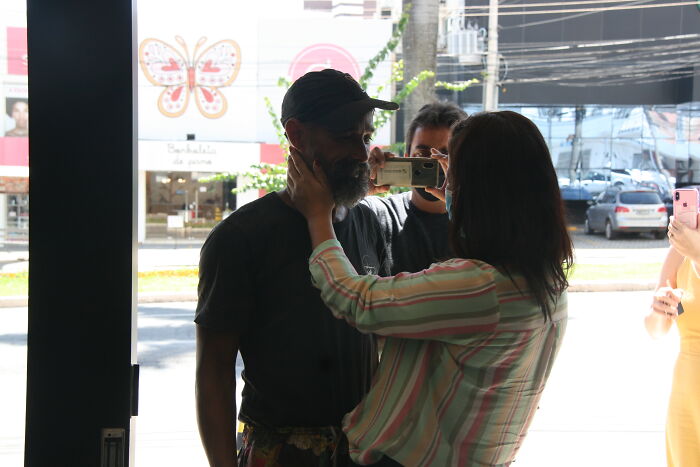 His family found him thanks to his photos going viral and the barbershop organized a meeting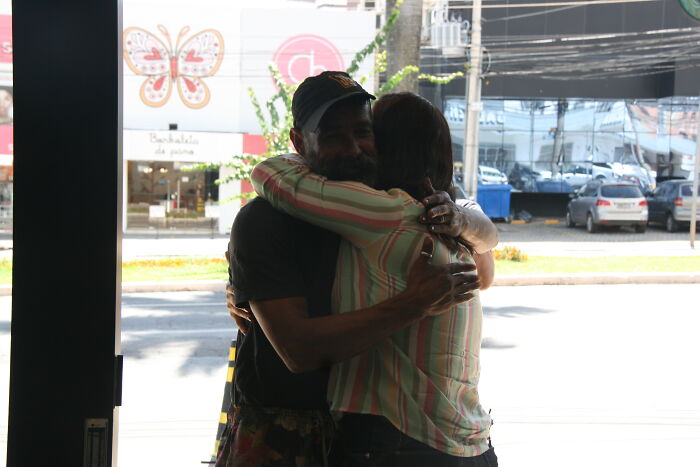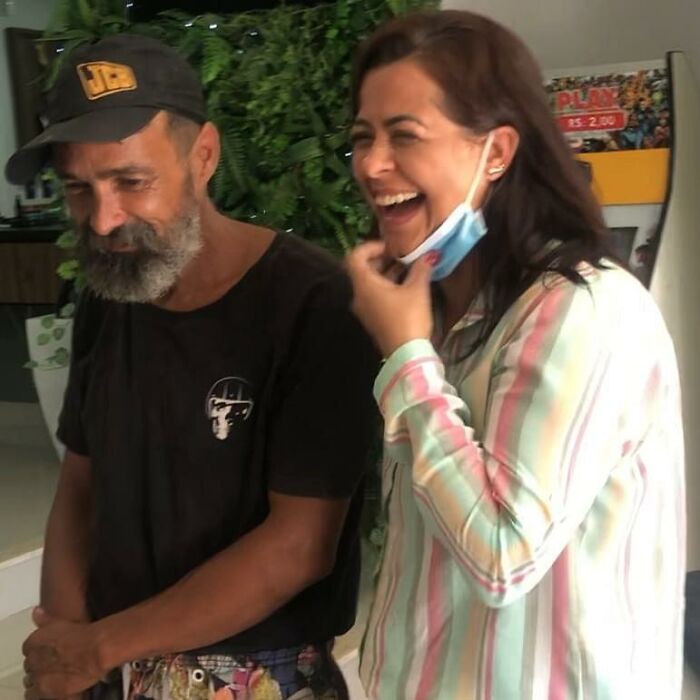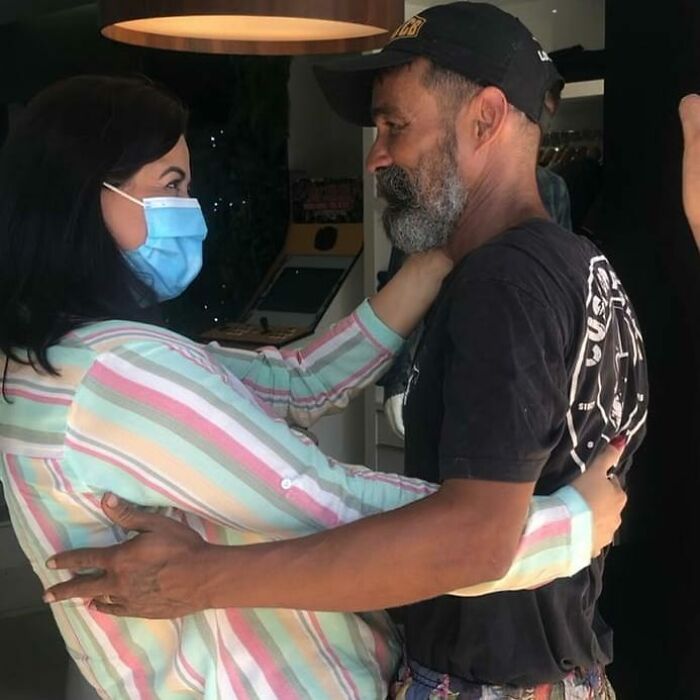 "His sister Maria Coelho came in a hurry when she saw the pictures. She lives in Brasília DF and has been waiting for 10 years to hear some news about him. She even thought he was dead."
João was very happy to be reunited with his family and starting his new life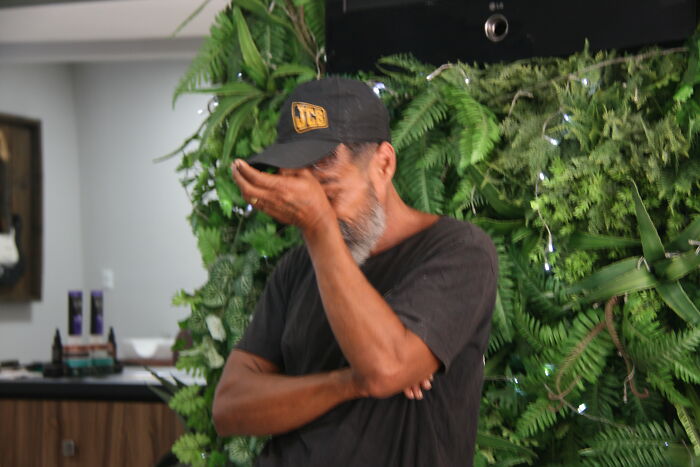 His family shared some photos of João when he was younger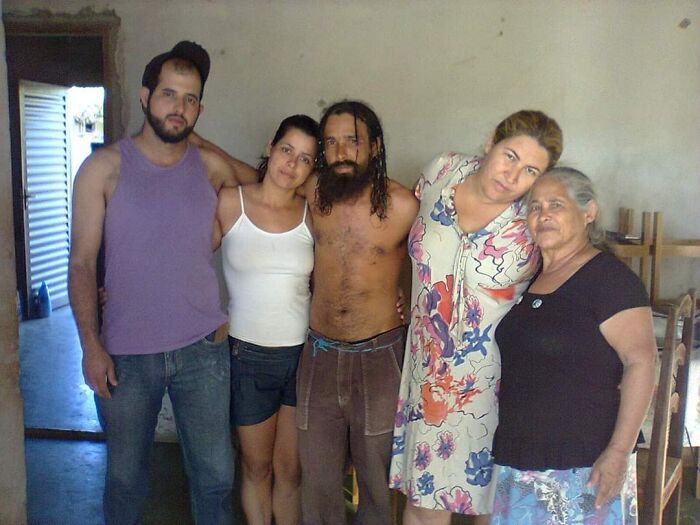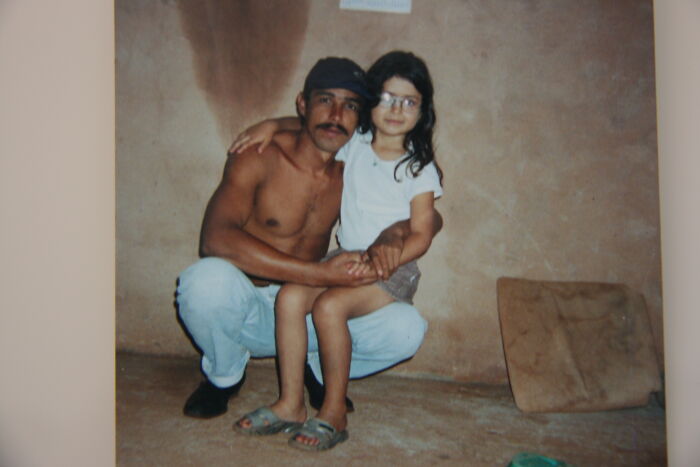 "João is still on the streets. His sister wanted to welcome him and take him home, but he didn't want to. He said that on the streets, he feels free. That's why he didn't want to go home."
Let's hope that this transformation will mark the start of a better time for João